MXA TEST RIDER CHRONICLE: LANCE MOOREWOOD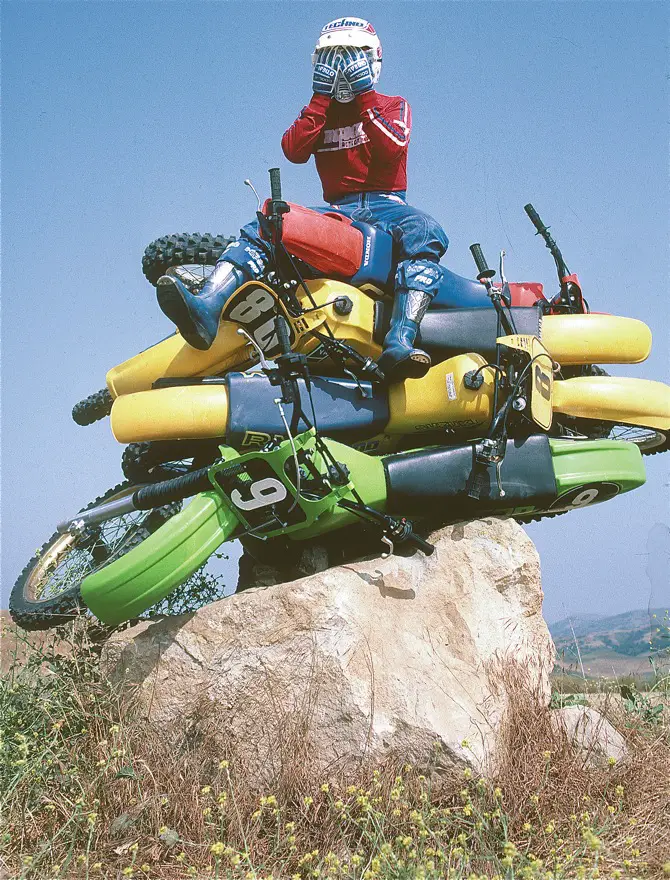 HOW DID YOU BECOME AN MXA TEST RIDER?
I met Jody in 1976. He lived up the street from my dad's motorcycle shop in Norwalk. My dad owned Cycle Town. Jody came into the shop to get some part on his motorcycle welded. Later at Saddleback in the 100cc Pro class, Jody blocked me like crazy for a lap. I was yelling at him the whole time. After the race was over he came walking over to me. I thought, "Uh oh, he's going to hit me," but he said, "Want to test bikes with MXA?" From that moment on I tested almost every bike made from 1977 to 1987. It was the best time of my life.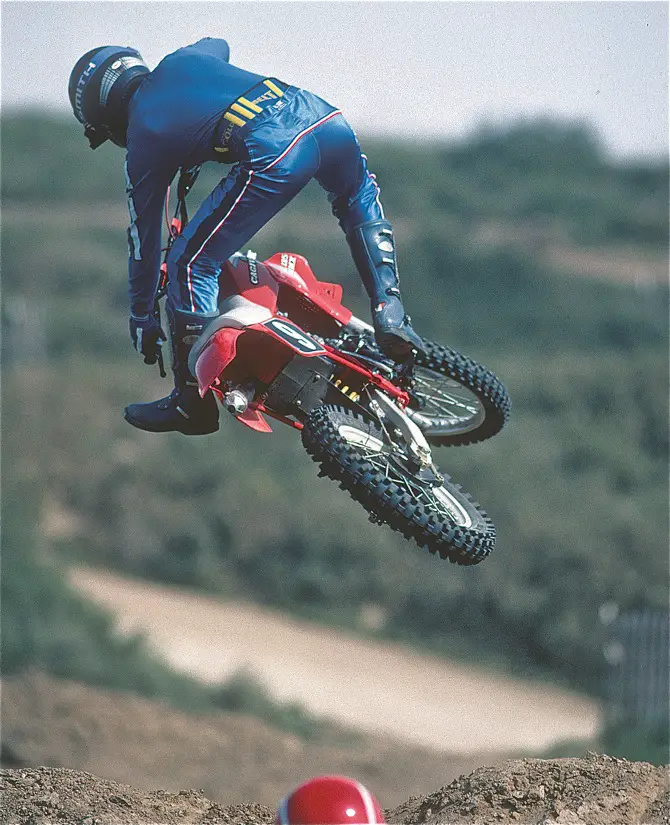 WHAT IS YOUR MOST MEMORABLE MXA MEMORY?
One time MXA made me ride a Can-Am. I hated the bike. It was a weird bike with a wide flat seat, a muffler that looked like a bowling pin, side panels that resembled luggage and a swingarm that cracked on the first day. I didn't want to ride it anymore, so I ghost rode it off the top of Matterhorn hill climb. After that, it couldn't be ridden anymore.
WHO WAS TESTING BIKES AT MXA WITH YOU?
I came in late 1976 and replaced Pete Maly who was cutting back on testing. The main core of test riders during my time were Gary Jones, Bill Keefe, Clark Jones, Jody, David Gerig, Steve Banning, Ketchup Cox, Robot Rogers and Ron Baumgartner. Jeff Ward helped out on occasion. I was winding down when Larry Brooks was gearing up to take my place.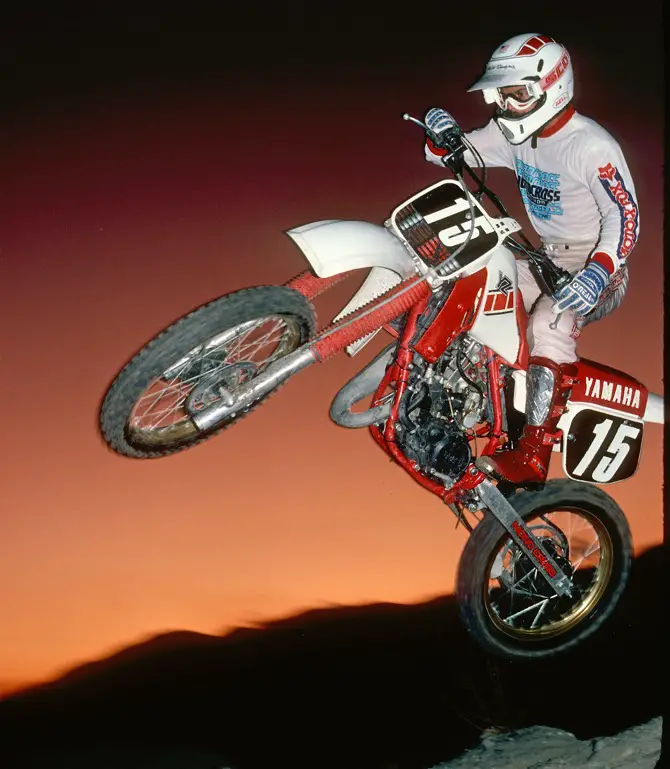 WHY DID YOU STOP BEING A TEST RIDER?
I just drifted away. In truth, I got kinda scared. One day Larry Brooks and I got into a jumping contest during a photo shoot over by the old Claude Osteen Motocross Park. In the end, we jumped 175 feet on stock bikes and we both ended up with broken wrists. I had tested bikes for ten years and was happy to still be alive. I took up golf.