MXA TEST RIDER CHRONICLE: LARRY BROOKS
HOW DID YOU BECOME AN MXA TEST RIDER?
I knew the MXA guys from racing at Saddleback and from the World Mini GP. We hung out and I used to talk to them all the time. One day in 1983 they ask me to test ride a minibike for them. That was how I started and I was there for 25 years. That test was the first minibike to ever be on the cover of MXA and it was my first cover. It was the August 1983 issue. I have been on the cover of MXA over 100 time since then, but it took me a long time to surpass Lance Moorewood's cover count.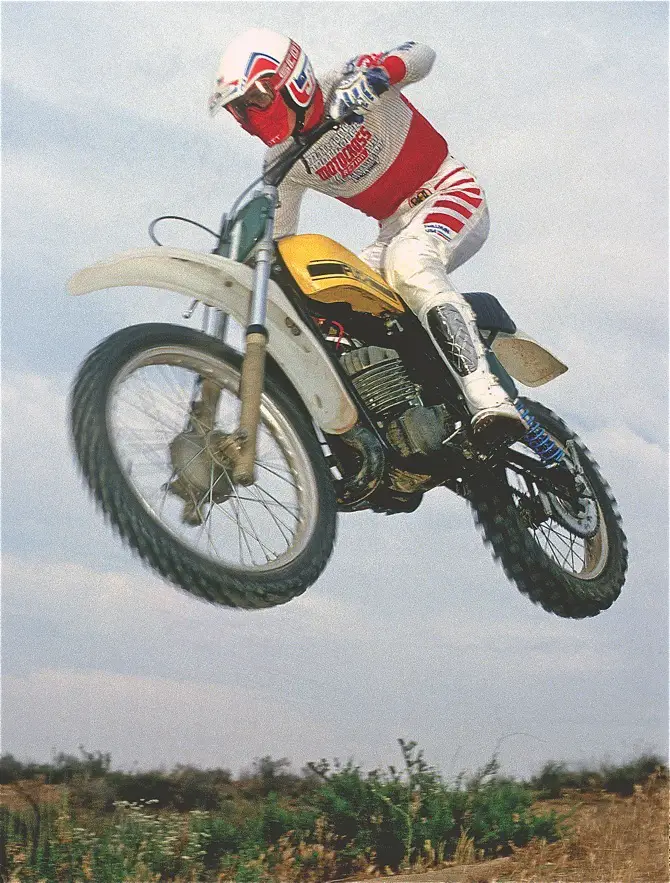 WHAT IS YOUR MOST MEMORABLE MXA MEMORY?
I have good and bad memories of being a test rider. Being a test rider isn't like being your own man—you have to ride what they tell you to ride, wear the clothes they tell you to wear and do what they ask you to do. I remember having to ride a Husqvarna two-stroke for a photo session. I hated the bike and I kept telling Jody that I couldn't ride it. I couldn't whip it and I said that it was a "waste of time" to try. Jody laughed at me and said, "We have all day. We'll stay here until you figured it out." I figured it out real quick after that. The good times were when I got to ride new models before anyone had even seen them…or works bikes. I still remember the day that I got to test Damon Bradshaw's works Yamaha YZ250.
WHO WAS TESTING BIKES AT MXA WITH YOU?
You have to remember that I was there a long time, so I saw a lot of test riders, but Lance Moorewood was the big dog when I arrived at MXA. When Lance decided to back it down I tested with just the MXA guys (Jody, Ketchup Cox, Bill Keefe, Ed Arnet and David Gerig) for awhile. Then Jody got Mike Craig, Joe Waddington and Jeremy McGrath to help.
WHY DID YOU STOP BEING A TEST RIDER?
When I moved to San Diego I still made the drive, but it got harder. Then, as I moved into team management I just didn't have the time during the racing season. I would still do it if I could because it is so much fun and I owe those guys a lot.