MXA TEST RIDER CHRONICLE: WILLY MUSGRAVE
HOW DID YOU BECOME AN MXA TEST RIDER?
It was 1988 and after that day's races were over Jody asked me if I would ride a KTM 300SX for some photos that he needed in a hurry. I knew the MXA guys from racing at Carlsbad, Perris, Indian Dunes and Saddleback, so I rode the bike. Initially, MXA just ask me to do photo sessions, but over time they let me start testing pipes, gear, suspension and other stuff.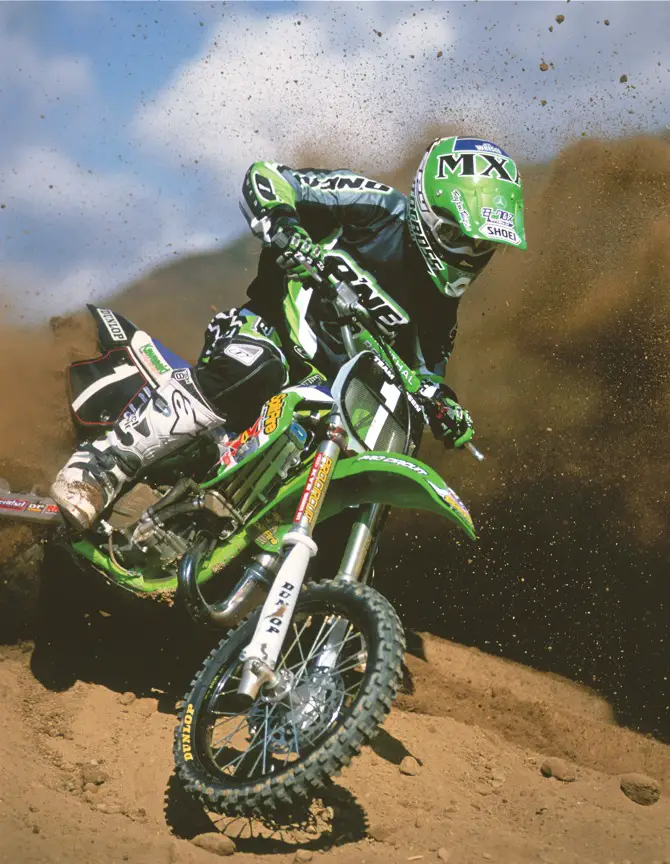 WHAT IS YOUR MOST MEMORABLE MXA MEMORY?
My worst memory was when I went with Jody to meet Yamaha's Ed Scheidler at Glen Helen for a test. The wind was blowing about 50 mph, but we decided to ride anyway. I went around to the back of the box van and opened both doors. The next thing I know I was on the ground with a hole in my head. I was knocked out when the wind blew the door closed on me. We got some gauze out of the Yamaha first aid kit and I rode anyway. The best memories are of riding factory bikes. I've ridden all of the factory bikes since I started at MXA over 25 years ago. The best bike I ever tested was Ryan Villopoto's Pro Circuit KX250F. It was unbelievable how good it was. It ran like a 450 and felt like a 125.
WHO WAS TESTING BIKES AT MXA WITH YOU?
I was lucky to have bridged several generations of MXA test riders. Although Pete Maly and Lance Moorewood were a little before my time, I remember Larry Brooks, Jeremy McGrath, Joe Waddington, Mike Chamberlain, Mike Craig, Alan Olson, Doug Dubach and, of course, all the recent and current test riders.
WHY DID YOU STOP BEING A TEST RIDER?
I never stopped. I'm still testing bikes and products. It takes a long time to become a good test rider—you need a lot of experience and you can only gain that by riding every bike made. I consider myself to be fortunate to be a test rider. It opened doors for me and I didn't waste it. I have tested for ATK, Suzuki, Honda and Pro Circuit. I got jobs because of my MXA experience and the connections I made have led to where I am today—running my own performance kart company (www.musgraveracing.com)