MOTOCROSS ACTION'S MID-WEEK REPORT: (03/15/12)

TAKE A LAP AROUND INDY'S LUCAS OIL STADIUM BEFORE A RIDER SETS A WHEEL IN THE DIRT… UNLESS THOSE WHEELS ARE PIXELATED

DO YOU REMEMBER MR. MOTOCROSS? YOU WOULD IF YOU WERE AN AUSSIE… A MATURE AUSSIE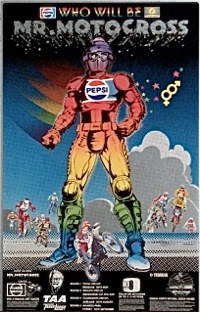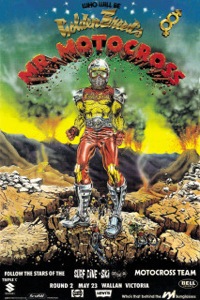 During the Golden Age of Australian motocross, the big series Down Under was "Mr. Motocross." Not only did it have the greatest race posters of all-time, but it featured the greatest Australian riders of all time?including Trevor Flood, Tony Gunter, Steve Gall, Jeff Leisk and Craig Dack. Here is a look at TV coverage of the 1987 Mr. Motocross Championship.

MR. MOTOCROSS AUSTRALIA (1974-1990)
1974 …Trevor Flood
1975 …Gary Flood
1976 …Tony Gunter
1977 …Tony Gunter
1978 …Stephen Gall
1979 …Tony Gunter
1980 …Stephen Gall
1981 …Stephen Gall
1982 …Stephen Gall
1983 …Ray Vandenberg
1984 …Jeff Leisk
1985 …Jeff Leisk
1986 …Craig Dack
1987 …Craig Dack
1988 …Craig Dack
1989 …No series
1990 …Craig Dack
INTERVIEW: 450 WORLD CHAMPION ANTONIO CAIROLI


Tony Cairoli has owned the 450 World Championship since 2009.                             Photo: Youthstream
 
With the start of the World Championships only one month away, Antonio Cairoli says he's ready for the start of the season in this Geoff Meyer interview for Youthstream
How has your winter been, can you give me a rundown of things you might have done?
I spend some time with my MotoGP friends; I went riding with Vale (Rossi) at his ranch. We rode MX and I had the first experience to ride a short track. We had lots of fun! Then I did some rally car race at the Moto show with Andrea Dovizioso. It was a great experience to ride in a professional rally Citroen and work with the team! I spent the New Year's Eve with superbike rider and friend for a long time Marco Melandri. We went riding enduro together and at night we had a great party in Rome! Then around Christmas time I went back to Sicily to stay with my family, and my girlfriend Jill's family also came to Sicily, so we could be with the whole family together.
What will your training schedule be and when does it all get serious?
It gets serious when I need to improve something (Laughing).
Any new year's resolutions?
I don't believe in New Year's resolutions.
450 or 350. What are the differences for you on the two bikes?
I've chosen to ride the 350 in my 2012 season. The 350 fits perfectly for me and I believe it is perfect for the GP tracks. I'm pretty sure I would choose the new 450 if I should ride the AMA season.
A year older or a year wiser?
Wiser!!!!
What was for you the biggest moment of 2011 and why?
Winning GP of Valkenswaard with my knee injury, going to Holland from theGP of Bulgaria without training, that proved I was strong. I was 9th in the World championship standings after Bulgaria and from that moment in Valkenswaard until Sweden, I rode well, and in Sweden I took over the red plate.
Mantova Starcross, what made you want to do this and is Mantova a better pre-season race than Valence, which is obviously hardpack?
My choice to ride Mantova instead of Valance was obvious, because I like to ride in front of my Italian crowd!
Russia, Mexico, plus all our other favorites. How excited are you to also get to travel to places like Mexico and Russia? Have you been to either before?
I like to travel and to see stuff from different countries and I'm the type of guy who also goes around to see or visit stuff not just the track and the hotel. I've been in Russia for a GP before. I've never been to Mexico so I look forward to that.
WHAT'S LEFT OF THE 2012 SUPERCROSS SEASON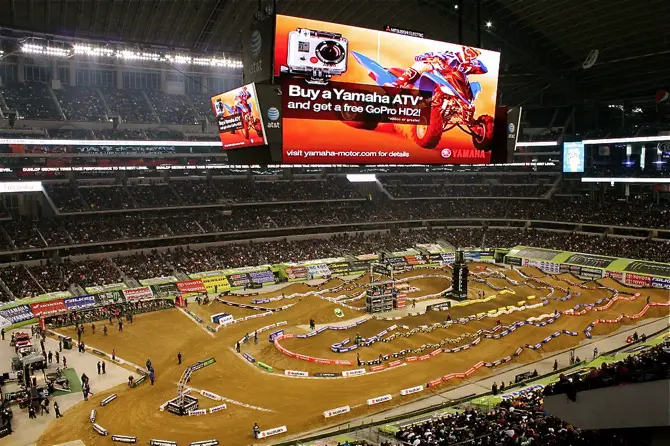 There are 7 races to go from the original 17.                                          Photo: Michael Rigdon
March 17…Lucas Oil Stadium…Indianapolis, IN
March 24…Rogers Centre…Toronto, ONT
March 31…Reliant Stadium…Houston, TX
April 14…Louisiana Superdome…New Orleans, LA
April 21…Qwest Field…Seattle, WA
April 28…Rice-Eccles Stadium…Salt Lake City, UT
May 5…Sam Boyd Stadium…Las Vegas, NV
LOOKING BACKWARDS WHILE GOING FORWARDS: WHAT  BRYAN MACKENZIE DIDN'T SEE AT ROUND ONE OF THE BRITISH CHAMPIONSHIPS

FUTURE-CROSS: OPENING ROUNDS YET TO COME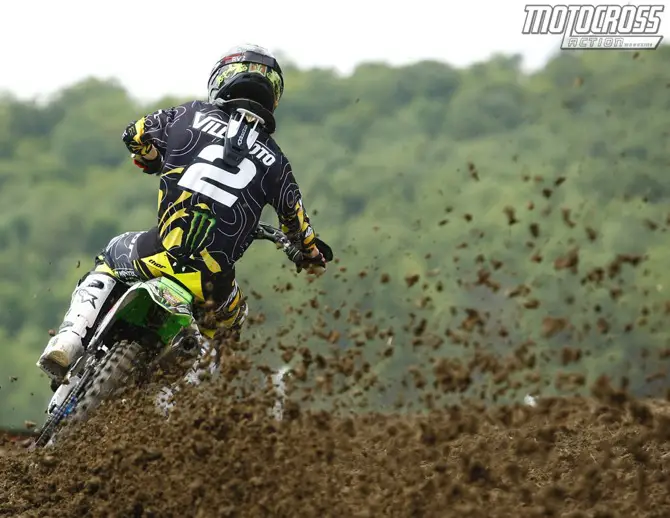 The AMA Nationals start on May, 19.
    WORLD TWO-STROKE ? April 1…………………….. Glen Helen, California
    AUSTRALIAN CHAMPIONSHIP ? April 1………… Conondale, Queensland
    NMA WORLD MINI GP ? April 9-15…………………. Mesquite, Nevada
    FIM MX1/MX2 CHAMPIONSHIP ? April 9…………. Valkenswaard, Holland
    ENDUROCROSS SERIES ? May 4………………….. Las Vegas, Nevada
    AMA 250/450 NATIONALS ? May 19……………….. Hangtown, California
    CMRC CANADIAN CHAMPIONSHIP ? June 3…… Nanaimo, British Colombia
    NMA GRAND NATIONAL ? July 22-28……………… Norman, Oklahoma
    AMA LORETTA LYNN ? July 31-Aug 5……………… Hurricane Mills, Tennessee
    WORLD VET CHAMPIONSHIP ? November 3-4… Glen Helen, California
FREE CATALOG! WANNA SEE THE COMPLETE 2012 PRO CIRCUIT CATALOG? CLICK HERE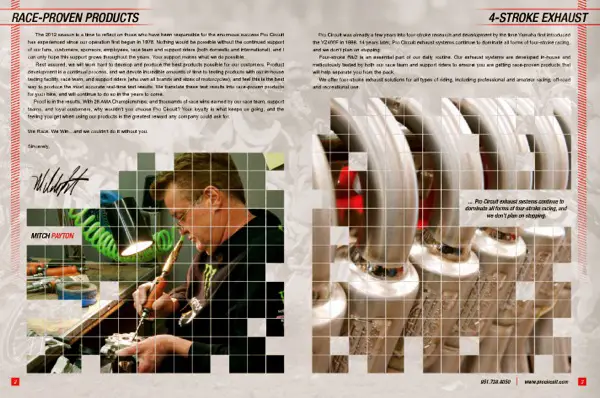 www.issuu.com/bradzimmerman/docs/pc-2012-catalog-web?mode=window&pageNumber=
HART AND HUNTINGTON ADD KYLE REGAL TO THE TEAM… WHICH HAS BEEN DECIMATED BY INJURY
The H&H Dodge-sponsored team will add Kyle Regal their roster after injuries have sidelines Ivan Tedesco, Kyle Partridge and Josh Hill. Josh Hansen is the sole remaining survivor of the original team.



RIVER RANCH GNCC RACE REPORT
By John Basher

Paul Whibley (2) and Charlie Mullins (112) were this close?even from the start.
The opening round of the GNCC series kicked off yesterday under mostly sunny skies in River Ranch, Florida. The 13-mile course, littered with tight tree sections, sand whoops and disastrous palmetto roots, was beyond challenging for all who entered the race. And, like usual, there was a huge turnout for the event. While most mortals opt to race in one of the two-hour morning classes, the three-hour afternoon format brings out the best off-road racers in the world. The XC1 Pro is equivalent to the James Stewart's and Ryan Villopoto's of the off-road racing sector.

Yes, there were bridge crossings. Low bridge, everybody down!
It's baffling to think that after three hours of racing on a course wrought with so many gnarly sections, that the win would come down to less than a second. When all was said and done, Yamaha's ace Paul Whibley crossed the finish line first, ahead of defending GNCC champ Charlie Mullins. Once both riders crossed the finish line they collapsed, with Whibley needing an IV from the medics. Truly both riders left it all on the course.

No time to take in the foliage. These boys are dropping the hammer!
Whibley led for most of the way, but was challenged from time to time by rider Garrett Edmisten and in the end by Charlie Mullins. And speaking of riders, there was motocross representation in the XC1 Pro field of 16. Takeshi Koikeda, out of Japan, and Robby Marshall, of Southwick fame, finished 8th and 16th, respectively. Marshall took a few spills that literally knocked him out of the race.
The riders will only get a few days' rest before round two in Georgia. Talk about insanity!

There was a mud hole. This rider was checking to see how deep it was.

Rory Mead finished third.

KTM's Kailub Russell.

Chris Bach threads the needle.

Whibley and Mullins were stuck to each other like Velcro.
RESULTS: RIVER RANCH XC1 PRO CLASS
1. Paul Whibley
2. Charlie Mullins
3. Rory Mead
4. Thad Duvall
5. Chris Bach
6. Jordan Ashburn
7. Cory Buttrick
8. Takeshi Koikeda
9. Jesse Groemm
10. Garrett Edmisten
11. Michel Sandoval
12. Kailub Russell
13. Dustin Morgan
14. Jimmy Jarrett
15. Nathan Kanney
16. Robby Marshall
FIRST IMPRESSION: 2012 YAMAHA WR450
By John Basher
It's rare for MXA to cover an offroad motorcycle bike launch. To be quite honest, as much as I was interested in riding the all-new Yamaha WR450, I was even more excited to race the River Ranch GNCC event. After being invited to race the River Ranch round last year, and having a blast doing it, I was chomping at the bit to try my hand again at the two-hour race. Fortunately, the GNCC coincided with the WR450 launch (not to mention the Daytona Supercross), meaning that I killed three birds with one stone.
Before the trip to Florida I was uneducated on the Yamaha WR450. I was ignorant to the fact that Yamaha had gone whole hog on their new off-road racing weapon. It didn't take long to realize that the 2012 WR450 truly is something to behold. Need proof?
(1) The last time that the WR450 saw significant changes came in 2007, when Yamaha went to an aluminum frame. Since then the bike has only seen modest revisions. That all changed for this year. For starters, the WR450 uses the 2012 YZ250F frame. Yamaha wanted a chassis that was more rigid and performance-driven, with better race-inspired geometry.
(2) Add the WR450 to the list of EFI-equipped bikes in the Yamaha stable. The WR450 shares the same Keihin fuel injection system as the YZ450F. Throttle response was instantaneous while riding, even as the temperature climbed or I rode from slow sections to fast straights.

John Basher carries the front end high between palmetto bushes.
(3) I was so excited to hear that Yamaha opted for Kayaba SSS suspension on the WR450. In my mind the Kayaba units are the best stock units in the motocross market, so naturally I assumed that I'd enjoy the suspension on the WR450. I was right. I decided to add 10cc of oil to the forks to help the bike stay up in the stroke. That change only improved the already great performance of the SSS stuff.
(4) Naturally the WR450 shares the same body styling as the YZ250F (since they share the same frame). The bike looks sleek and dialed in. Yamaha isn't making a black/red/white version of the WR450, but that doesn't mean that you can't order those plastics and slap them on the WR450.
(5) Always a proponent of the "centralization of mass" theory, Yamaha tilted the engine 5mm so that the rotational mass of the cams is closer to the center point of the chassis. In turn, the upright cylinder/head angle gives the bike a lighter weight feel in corners. This is not the backwards engine from the YZ450F.

The WR450 corners very well. Can this bike work on the motocross track? We think it could with a few adjustments.
What's the verdict on the 2012 Yamaha WR450? It's an eye-opening experience riding a bike that can handle the rigors of tight woods trails, deep sand whoops, river crossings, and intermediate terrain with nary a stumble. I was overwhelmingly happy to spend over two hours navigating the GNCC course on the WR450, because it was forgiving when I needed it to be and was ready to rip when I had enough energy to hammer the throttle.
The retail price of the 2012 WR450 is $8090. For more information visit www.yamaha-motor.com. Look for a story on this bike in an upcoming issue of MXA.
THESE FRIENDS OF OURS
In light of the painful loss of our friend Phil Alderton recently (on the footsteps of the passing of Rich Eierstedt, Ivan Boyesen, Dave Chase and Magoo over the last few years)?we want to pay closer attention to the people in our lives. In truth, we don't have any real reason for running these photos?but we like our friends and thought you'd like to see them. It should be noted that if we left you out that doesn't mean we don't like you, it means that we think you should already know.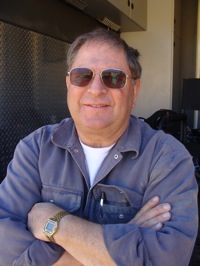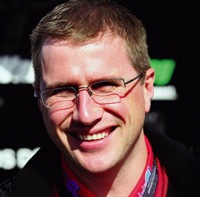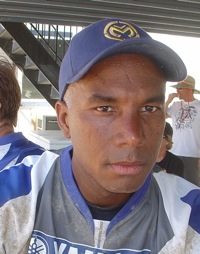 WAYNE HINSON                                      ALLAN BROWN                                        ANDY JEFFERSON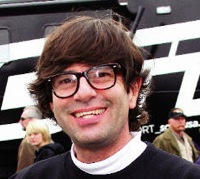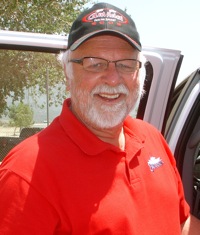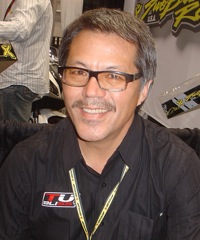 BOB BARNETT                                         BUD FELDKAMP                                     CHUCK SUN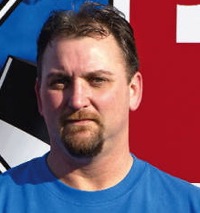 DICK WILK                                                 DOUG DUBACH                                     DOUG & JOE JARDINE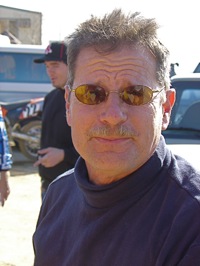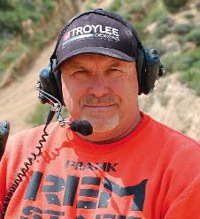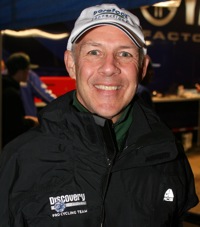 ERIC CRIPPA                                           FRANK THOMASON                               JEFF SPENCER


JIM CONQUEST                                        JOHN ALLEN                                          JOHN PERRY


LUDO BOINNARD                                    MARK KALPAKOFF                                 SELVARAJ NARAYANA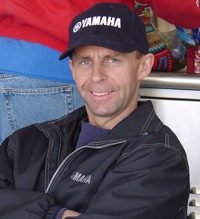 STEVE BUTLER                                       STEVE GALL                                           STIG PETTERSON


TED STDULEY                                         TODD HUFFMAN                                    TOM WHITE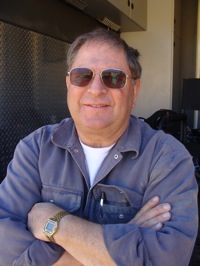 WARREN JOHNSON                                WAYNE HINSON                                     TOM MOEN
DUTCH TREAT! TOMMY SEARLE, JEFFREY HERLINGS AND JOEL ROELANTS GOING FOR IT AT THE DUTCH 250 NATIONAL CHAMPIONSHIPS IN HALLE

DID YOU GET THE INVITATION? CHAD HITS THE BIG THREE-OH ON THIRTYDAY
Mar. 10…Donnie Hansen


Mar. 11…Josh Coppins
Mar. 13…Josh Demuth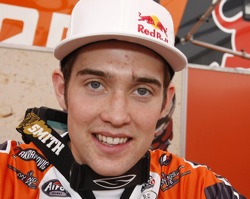 Mar. 13…Shaun Simpson Photo Ray Archer
Mar. 14…Justin Brayton
Mar. 15…Fabio


Mar. 15…Chad Reed
Mar. 16…Pete Fox
Mar. 16…Pat Schutte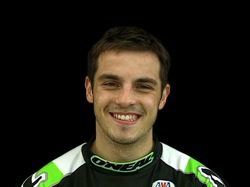 Mar. 16…Stephane Roncada
Mar. 17…Alessio Chiodi
Mar. 17…Jacob Marsack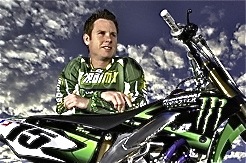 Mar. 18…Tim Ferry
Mar. 19…John Gregory
FLASHBACK! A MOTORCYCLE SPORT THAT NEVER CAUGHT…AND WE THINK WE KNOW WHY

ARE YOU READY FOR THE PLAINE MILITAIRE DE SANS SOUCIS IN BASTOGNE GP? MAYBE WE'LL JUST CALL IT THE BELGIAN GRAND PRIX


Clement Desalle (25) gets a home GP.                                                                          Photo: Youthstream
Belgium did not have an GP on the 2012 race calendar?because they will have the MXDN at Lommel this year?but this week the FIM awarded the June 17 GP date to the Plaine Militaire de Sans Soucis track in Bastogne. The last time that the Walloon region held a Grand Prix it was back in 2005 in Nismes, where Mickael Pichon won the 450 class and Antonio Cairoli was the 250 victor. Clement Desalle is from the French speaking region of Walloon and this will be his home GP.