MOTOCROSS ACTION'S MID-WEEK REPORT: (05/02/12)

MXA MINI-VIEW: DARRYN DURHAM


The MXA gang was riding yesterday and Darryn crashed and hurt his shoulder… we haven't heard an update yet on the injury.
MXA: What have been your highlights this year so far?
Darryn: Indy was a big one for me. I won my first heat race there and then I got second in the main event. I felt like I rode really well. The next two weeks, I won a heat race but I had crashes in both the main events. I kind of put me out of hopes for the championship. Then I finally put it together and won one.
Tell us about the win.
I didn't ride great in practice, but I turned it around for the night show. I got a bad start in my heat, but I moved forward and got a feel for the track that I didn't get in practice. By the time the main event came, I had found a little groove. I got out front early, and got in some good laps.

Durham in the Daytona mud.
What made the difference?
I don't know, I think I've been slowly working up to it. I led some laps at the first race, but then never really got any good starts int the main events after that. I've been working my way up, getting third or second. I finally got a good start again, and got out front. It made it a lot easier.
Talk about close racing this season. Has there been any dirty moves?
There has been some tough racing. For the most part I think it has been pretty clean, but there has been some aggressive racing in the East for sure, between Barcia, Wharton and a bunch of guys. They aren't afraid to throw in a front wheel. I think it's good. As long as it's not a T-bone or anything it's all good.
Were there ever any harsh words exchanged with anybody after racing incidents?
No, Me and Blake Wharton got together at the first round. I knocked him down, but it was a situation where we were both just going for it. I talked to him afterward and he was cool about it. He understood that we were both just racing for the same line.

Durham got his first win in Seattle, now he's focus on outdoors.
Are you getting enough testing for outdoors, or do you wish there was more time after Supercross?
No, I think it will be good. The Pro Circuit bike is really good outdoors. Just the base setting that I started out with was pretty good, and we've made changes and got the bike better. I think we'll be ready. I've been focusing mostly on outdoors, since Barica already locked up the Supercross Championship. That's my plan.
Which do series do you favor, Supercross or outdoors?
I've had some good races indoors and out, so I like both. I like outdoors because you can hang it out a little bit more. Being in shape really helps for outdoors. Last year I was in really good shape for outdoors and this year I'm trying to make sure really ready to out there and kick some [rear].

WORCS ROUND FIVE, SURPRISE VIDEO

CHANGE YOUR WORCS EVENT CALENDAR (TWICE)!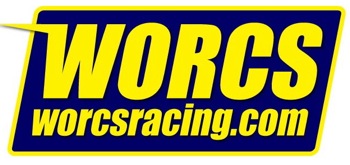 Due to continued decreased water availability, the Hungry Valley SVRA district was not going to be able to provide enough water for the WORCS weekends. It takes almost 200,000 gallons of water to prep the WORCS track and Hungry Valley could only promise to provide 50,000. This would make for a very dusty event and undesirable event. WORCS has cancel that event and moved it to On The Edge Raceway in Southern Utah (about 2.5 hours North of Las Vegas at 5500ft of elevation). This track will provide for a true off road experience. The top of the track is much like the Monticello, Utah, track but the River section is the highlight. The entire track will be new for WORCS racers and bark busters are highly recommended. The entire river is available to us to race through, across or whatever we can dream up. Parking very good and access to the river and local lakes is obtained by just riding your motorcycle or Side by Side to them. Bring your fishing poles and swim suits for a great weekend of family fun at an all new location.
Here is a video intro to On The Edge Raceway in Utah:


IS MOTOCROSS TECHNOLOGY UP TO SPEED? HONDA'S DATA ACQUISITION TECH EXPLAINS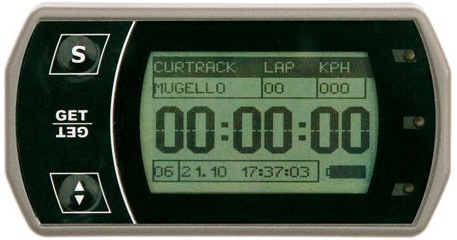 Pro teams like Factory Honda and Pro Circuit use GET data acquisition equipment that you can buy (some of).
For the most part, motocross has always been a little behind the technology curve when compared to street bikes and automobiles. After all, ubiquitous vehicles get more R&D money, and dirt bikes have very different performance demands. Trevor Weiler is an R&D tech for American Honda Motor Company who bounces between the factory supported motocross teams helping make the bike better. His specialty is electronic data acquisition and he has a road racing background. We talked to Trevor to find out how us moto guys stacked up, and if old-school seat-of-the-pants testing would become a thing of the past.

MXA: How different or more advanced is the data acquisition and sensor technology in road racing compared to motocross?
Trevor: Road race has a greater heritage of on-board data, so it's a little more advanced. But ideally, the sensors that we're using in motocross are the same type of animal. Aside form some of the lean-angle sensing stuff that you see in road racing lately, the sensors are about the same. The big difference is in how you analyze and apply the data. In motocross, there is never a point on the track where there's a stable position of the suspension. This makes it very difficult to pinpoint where you are on the track. Even with GPS, it takes a little more thought. In road racing it's easy to isolate and corner and see what's happening. In motocross the corner happens in a much shorter span of time, maybe only one or two seconds and the track changes constantly. So, comparatively, it's more difficult to utilize the data, but it definitely still has it's uses.

Is there anything about Chad Reed or Trey Canard's data that would surprise the average guy?
You're always uncovering things that you didn't know. Things like throttle trace through the whoops. We saw Chad using the clutch through the whoops at one of the races. We said 'What are you doing there?' He explained that because of the gearing he was running he had to use a little clutch because he was afraid he might drop the front end down. You come across weird things like that. We have have been learning constantly since we have been putting data acquisition on the bikes.
REMEMBER THE 250 EAST/WEST CLASS RULE CHANGES FOR VEGAS?


The Geico Teammates will race for the East/West Shootout title this weekend, but only after a 15 lap regional main event.
For the 250 East/West classes, Las Vegas has been a throw-away race in years past because championships were already decided ? this year is no different. To spice things up the format was changed last year. Here is what will happen at Las Vegas this weekend in the 250 class:
(1) If more than 80 entries are received, entries will only be accepted from riders that have declared a region and have competed in at least one 2011 250 East/West event prior to Las Vegas. There are 35 West riders and 22 East riders on the current provisional entry list.
(2) Each respective 250 class will compete in their own 15-lap main event.

(3) Supercross 250 East/West points will be given for the two respective main events and will count towards both the East and West 250 Championships.

(4) The top nine finishers from each region's main event along with two riders from a Last Chance Qualifier will transfer to the East/West Shootout.
MXA MINI-VIEW KEVIN ROOKSTOOL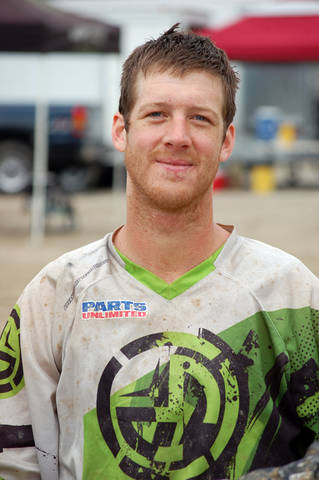 Rookie.
Kevin is one of those die-hard privateers who musters up all the support he can, and does as many events as possible. But he's not the traditional Supercross/Motocross guy you might expect. This year he has packed his schedule with Endurocrosss and motocross national events. We were impressed by the sight of Kevin Rookstool going back and forth between the Endurocross track and the motocross track at Glen Helen in the rain and sloppy mud last week. We were impressed again when came back out to Glen Helen and won the 450 Pro class at REM on Saturday. So, we talked to Kevin to get his story and find out how was going to manage the two different disciplines at the pro level.

MXA: Would you tell us a bit about your background?
Kevin: I grew up racing motocross, hitting all the amateur nationals. I turned pro back in '06. I've just been getting after it, pretty much as a privateer, forever. I rode some WORCS races and a lot of off road stuff. I mix it up. I race a lot of regional stuff, anything with a pro-purse to make money. That's pretty much my gig.

What events are you doing this year?
I'm riding the whole Endurocross Series for Geico Honda/JG Offroad. I put together my own deal for the outdoor Nationals and I plan to do them all. There's only one race that conflicts, and that's High Point, so I'll do eleven of the twelve rounds. It's going to be a busy summer with a lot of weeks of racing in a row. I'm just mixing it up, but riding all Hondas. I'll ride the 450 outdoors and the 250 in Endurocross.

Kevin switches between indoors and outdoors, but not the way you'd think.
Which do you liKe better, motocross or offroad?
For me, it's just all about racing my motorcycle. I like mixing it up and doing both, because there are two opposite deals. In outdoor motocross you can get into a flow, hit jumps and ride smooth. Endurocross is short and tense, and you've got to give it everything you got to get over every obstacle. It's a beat down, for sure. In Endurocross there's a lot of throttle control and trials and balance skill. In outdoors National you have to give it hell for both motos, with the heat and rough courses. You have to have a lot of skill for both but they are very different.

So, how do you train for both?
Glen Helen is cool because I can come over and ride motos and then go over to their Endurocross course. That's one thing about Endurocross, it's hard to find spots to practice. You can't just go out and hit individual obstacles. Up in Oregon, where I'm from, I grew up riding rocks and a lot of that stuff, but it's never in a compact course where you can bust out laps. You have to be in super good shape for all aspects of both types of events. I'm just trying to get on the bike every day.

Who is helping you out?
Alexander Exhibits, Moose Racing, Geico Honda, JG Off-Road, Shoei Helmets, Sidi Boots, FMF, Flex Handlebars, Leatt, BRP, Works Connection, Motosport.com, ODI Grips, Scott Russell at Motosport Hillsboro, Dave Nichols at Bolt Hardware, No Toil and Rekluse clutches.
NEW PRODUCT: RESCUE PEGS EMERGENCY OFF-ROAD FOOTPEGS.


Rescue pegs allow you to ride double.
Most off-road motorcycles are not equipped with passenger footpegs, leaving nowhere for passengers to place their feet. Rescue Pegs offer a simple solution by clipping onto the existing footpegs providing twice the amount of footpeg space without permanent installation or modification of the bike. Rescue Pegs provide safe foot placement for riders injured far from safety. In the event a rider is injured and needs to be ridden out to safety or medical care, Rescue Pegs provide an easy place for the rider to place their feet without interfering with the driver's controls or balance. Rescue Pegs are also an excellent way to take a friend for a ride or transport your mechanic to and from the track.
Rescue Pegs can be attached two ways: 1. Clipped on and held in place with gravity and/or the weight of the rider's feet; 2. Secured with a plate and two nuts underneath. Rescue Pegs fit all popular modern 2-stroke and 4-stroke OEM footpegs and most aftermarket footpegs. They cost $49.95 per set. Order or get more info at www.rescuepegs.com.
BUY IT OR BUILD IT? THE RYCA 650 CAFE BIKE


The Ryca looks like a fun, practical project that the average guy could do and that any two-wheel guy would enjoy.
From www.rycamotors.com: The Ryca CS-1 is a 650cc, air-cooled, single cylinder caf' racer designed to be lightweight, reliable, and fuel efficient for urban commuting. The engine and chassis components are sourced from the unsung heroes of the thumper world: the venerable Suzuki S40. You can purchase a new CS-1 or build your own from custom parts.
The bike was designed by Casey Stevenson of Ryca Motors in Los Angeles. Casey was an engineer at NASA. He traded a super cushy desk job for the chance to build motorcycles. Here's what he says about the bike:
"I was in the market for a new motorcycle and wanted a lightweight thumper to get around the streets of L.A. I quickly discovered the lack of available options, so I started working on a new design. I was imagining a motorcycle with a Japanese engine and classic cafe styling, but more sleek and modern than the single cylinder customs based on old bikes that are popular at the moment.
I discovered my ultimate thumper caf' racer hidden inside a bike known as the Suzuki S40 (aka the Savage). They have been around for over 20 years and are still available brand new. The custom parts and accessories were designed to avoid any major modifications to the frame or engine, which allows anyone with basic tools to build their own bike from kit components. The end result is a machine that is simple, fun, and affordable."
The Ryca CS-1 kit includes every component needed to build your own caf' racer at home with basic tools. It includes all the custom parts made at Ryca, plus all the additional aftermarket components and accessories needed to complete your project. All custom parts are fabricated by hand and are powdercoated for durability.
There are different kit options and upgrades so prices vary.
Check out all the pics and specs of this project build at www.rycamotors.com
NEW ENDUROCROSS FANTASY LEAGUE


For the first time ever, GEICO AMA EnduroCross fans will be able to compete against one another in a full-throttle online fantasy league that's sure to be every bit as competitive as the actual racing on the track. As a virtual team manager, you'll have the opportunity to assemble your dream team of EnduroCross racers, whose value will be determined based on their results throughout the actual season. You'll be able to trade racers in between events, but as soon as the action starts it's up to you to have chosen the ultimate EnduroCross fantasy team!
Registration is free and there will be some very cool prizes on the line from Motion Pro Specialty Tools and Controls for the winners. So invite your buddies and get the rules and registration at www.EnduroCross.com/fantasy.
"GEICO has stepped up once again to help create this new fantasy league" stated Lance Bryson, Director of Sales and Marketing for EnduroCross. "Although Taddy Blazusiak has been the dominant rider the past few years, it is very difficult to predict the podium finishers necessary to get maximum points."
For each of the 8 events, Motion Pro will provide product certificates as follows:
1st ? $100
2nd ? $75
3rd ? $50
4-10th – $25
The 2012 GEICO EnduroCross series, presented by Lucas oil kicks off on Friday, May 4th inside the Orleans Arena in Las Vegas. It coincides with both the Monster Energy Supercross finals and the ninth annual MiniMotoSX on Sunday. So this is a jam packed weekend of motorcycle racing in Las Vegas. Get your tickets now to make sure you have a seat.