MOTOCROSS ACTION'S MID-WEEK REPORT: (06/09/10)

By John Basher
PHOTO OF THE WEEK

We're in the process of testing the highly anticipated 2011 KTM 350SXF. Here, MXA tester Dennis Stapleton puts the EFI, electric starting, linked and light 350SXF through its paces. The air filter received the brunt of our berm-blasting abuse.
MINI-VIEW: MIKE ALESSI

I will gladly go on record saying that I like Tony, Mike and Jeff Alessi. Some people are quick to lambaste the Alessi's. While they might say and do off-the-wall things from time to time, I know that they aren't bad people. They want to win, and they have the dedication to do so. You can't fault them for that.
Mike is a good kid and a great racer. Remember, he is still young, and that is quite apparent when he starts talking about the seven dogs that he and his girlfriend have. Mike's not the bad person that people have portrayed him as. I like Mike Alessi. So should you.
MXA: What did you think of the Glen Helen USGP track?
Mike: I thought that the track was great this year. It was the best Glen Helen track that I've ever seen. The crew worked really hard, and it showed. They built the track the way that the FIM wanted it. It was a first class event, super professional, and the whole organization was nice. The pit area was good, and the two-story mechanic's area was top-notch. The guys at Glen Helen should give themselves a pat on the back.
Did you like the two-day GP format, with practice on Saturday and racing on Sunday, or the one-day format now found at the AMA Nationals?
Honestly, I didn't like the two-day format. I wasn't used to it. There was a lot of riding, which was a good thing, but in a way it hurt me because I didn't get an extra day of rest leading up to the Freestone National. There was a good chance that it was too hard on me to do Glen Helen, but in the long run it's going to help my stamina and fitness. Looking back, I'm glad that I raced the USGP. I was able to show that I can run with the world's best racers in the GP's. I did my best and finished second overall.

Mike Alessi came out swinging in the second moto at Hangtown. He had an off-weekend at Freestone, but he hopes to rebound back for High Point on Saturday.
What did you do with the guitar that you were given as a trophy?
I hung it up, man! I have five of those things now, and they're all second place trophies. I'll be honest with you, I'm getting a little irritated that I keep finishing second place at Glen Helen [laughter]. I'm always one of the fastest riders at the track, but I can't ever win! I'm thinking about starting my own band and calling my group ?The Deuces.' All I need is a drummer and a singer and we'll be good to go! Next year at Glen Helen if I get another second place guitar I'm going to give it to the first kid that I see, because they will enjoy it more than I will.

"I hope that people go buy this bike [the KTM 350SXF], because it's really good. Maybe it will give the economy a little boost. I'm happy that by racing this bike I'm making a positive influence on the motocross industry."



Eye of the tiger.

People doubted your equipment before the season began, saying that you wouldn't be able to get the great starts that you're accustomed to, all because you are on the KTM 350SXF. Then in the second moto at Hangtown you yank a holeshot and led wire to wire. That must have felt pretty good.
Absolutely. The bike is great. A lot of people were doubting the bike, but now I think that the 350SXF is showing its true colors. People are recognizing that it's a great bike. At Freestone this past weekend people were coming up asking for autographs, and a few of them owned motorcycle dealerships in Texas. They told me that I was doing a good job, and that they were selling KTM 350SXF's like crazy at their shops. I was so happy to hear it. That's the main objective. I hope that people go buy this bike, because it's really good. Maybe it will give the economy a little boost. I'm happy that by racing this bike I'm making a positive influence on the motocross industry. I guess that I'm doing my job!
Last year you broke your knee cap practicing at High Point, effectively ending your season, since the Lakewood National was a wash. This weekend you head back to High Point, only this time completely healthy. How are you going to rebound after a rough weekend at Freestone?
My goal is to be up front and do the best that I can. I need to bounce back, because last weekend didn't go so well for me. I had two crashes in the first moto. In the second moto I was winning after having a great battle with Brett Metcalfe and Andrew Short. Then I fell, and it ruined my momentum. When I got back up those guys were a good ten seconds ahead of me. Starting this weekend I need to get on the podium, get good starts, and win races. Last weekend didn't click for me, but that's all behind me now. I look forward to High Point.

Alessi celebrates after winning the second moto at Hangtown.
With the series heading East, do you have any intentions of staying on the East coast?
Yes, after High Point I'm going to be going to Florida. It will help me with the time change. I'll also get used to the heat and humidity. I think that it will be good for me.
Thanks for your time, Mike.
No problem. I appreciate it.
2011 KTM SX MODEL LAUNCH: WE RIDE THE 350!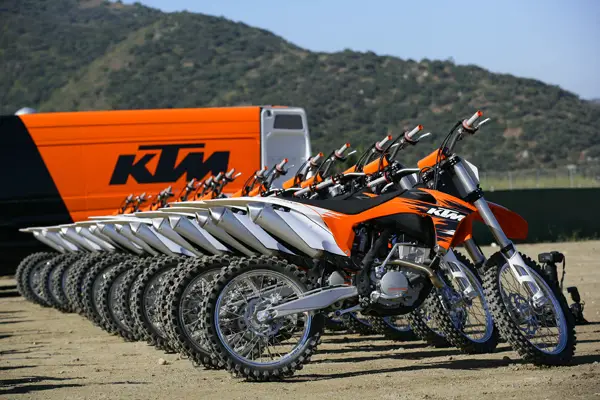 KTM rolled out the red carpet, as well as a slew of 2011 SX model bikes for their launch at Pala Raceway. MXA was able to try out the 2011 KTM 150SX, 250SX, 250SXF, 350SXF and 450SXF.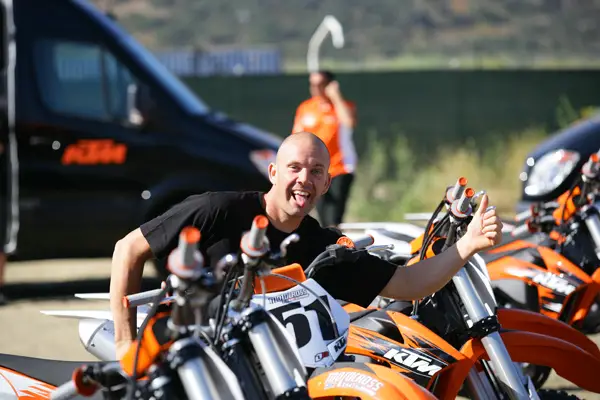 MXA chief test rider Dennis Stapleton was excited to ride all of the new bikes – especially the 350SXF.

The two-strokes receive a very unusual silencer bracket housing. It's a creative design.

Jon-Erik Burleson is the son of offroad legend Dick Burleson. Jon-Erik is making a name for himself as KTM's President.

Knowing Tom Moen's quiet and laid back demeanor, this sign was quite funny. My guess is that he didn't write the welcome message.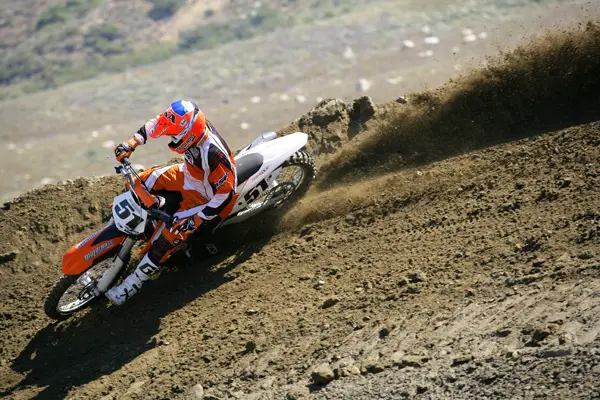 MXA will start the long-term testing the 2011 KTM 350SXF this weekend. On Monday, at the KTM 2011 model introduction, we were able to get a taste of how the bike performed. All testers came away smiling.

When asked to describe the 350SXF, I was continually left using such words as light, powerful, comfortable and great at cornering.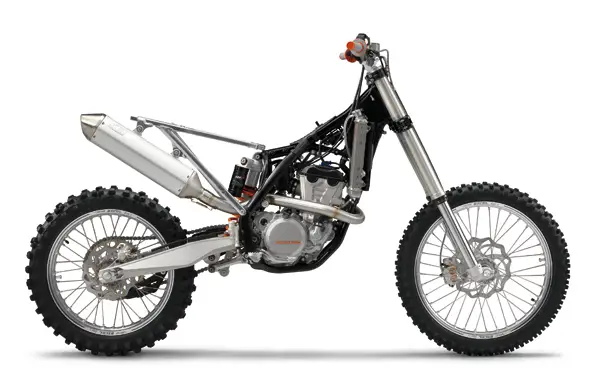 The 2011 KTM 350SXF stripped.
HAVE YOU SEEN THIS? UNBELIEVABLE!
The last eight seconds of this video really make it worth the watch. Malcolm Stewart scrubbed underneath another rider. Unfortunately, Malcolm didn't stay low enough. Ouch. Click HERE to watch.
HISTORY, REVISITED: SHOWTIME'S 1996 HONDA RC250
Jeremy McGrath's 1996 Honda RC250 was the envy of all racers, professional or otherwise, back in the day. Why? While "Showtime" won 15 out of 16 Supercross races, grabbing the holeshot and running away from everyone, it was his 1-800-Collect sponsored Honda that seemingly caught the attention of most people. The white gas tank, the handmade cone pipe, the carbon fiber silencer, the cool red and black graphics, and the copious amounts of works trickery made it the most photographed (and most dominant) bike of its day.
Yesterday, while working on an upcoming feature for the magazine, I was able to wheel McGrath's historical iron onto a grassy patch at Honda's Torrance headquarters. After all these years the fork guards are faded, the decals have shrunken slightly, and the front brake doesn't work, but it doesn't matter. The luster of the bike is still there, as is the historical significance. Just looking at McGrath's steed sends a tingling sensation down my spine.

Below are a handful of photos that I was able to snap of the 1996 Honda RC250. Feast your eyes!

This is Jeremy McGrath's bike. Perhaps this is what Heaven looks like. In truth, this is a 1993 model Honda CR250 that McGrath rode through his tenure at Honda.

What stands out on the RC250? First and foremost, the handmade cone pipe is a work of art.

Carbon fiber was used on the trick silencer to decrease weight.

Check out the triple clamps made specifically for the works Showa forks.

Honda made a custom shifter for Jeremy. This, like most other parts on the bike, is a factory item.

Remember the "No Wing, No Prayer" marketing jargon that Honda used? Jeremy McGrath made those words become a true statement.

The day-glow red front fender is still as bright as the day it was put on the bike. The fork guards, however, are not.
RANDOM Q&A WITH RYAN DUNGEY

MXA: Who is the toughest guy that you know?
Ryan: My dad is pretty tough. He worked construction his whole life and he's strong! When I got out of line as a young kid he whipped me around pretty good. I never tried to mess with him.
What's your favorite thing to do to unwind?
I enjoy going home to Minnesota to hang out with my family. I don't get to do that very often, so when I get the chance I really take advantage of it. I also love playing golf. It's a relaxing sport and there's a competitive side to it, but really it's about being outside and having fun. I'm not very good though. I need to work on my driving, because the ball usually flies all over the fairway.
PRESS RELEASE: MATRIX CONCEPTS JOINS FORCES WITH YAMAHA AND SUZUKI

Matrix Concepts has joined forces with Yamaha Parts and Accessories and Suzuki Parts and Accessories to produce an EXCLUSIVE line of products available to you through authorized Suzuki and Yamaha dealers nationwide.
James Stewart's and Josh Hill's San Manuel Yamaha use the Yamaha/Matrix complete line and new 2010 Supercross Champ Ryan Dungey and his RockStar Makita Suzuki teammates use the Suzuki Worx Mats under their Factory machines.
See both lines respectively at Yamaha.com and Suzukicycles.com. Available NOW at your local dealer!
For more information and to view this unique product line, visit us at: www.MatrixRacingProducts.com
SEVEN THINGS I LEARNED FROM WATCHING FREESTONE ON TV…
(1) David Bailey is one bad dude on a microphone. I could hear him talk for hours and enjoy the heck out of myself. He is incredibly knowledgeable, not only on all things motocross, but also with other sports. When David mentioned the possibility of riders cooling their core temperatures at Freestone by laying in swimming pools as bad, I thought it was brilliant. Water equals softer skin which equals the possibility of blisters. What a prophetic thought. David Bailey has done it all. He is experienced. Better yet, he doesn't come off as some know-it-all.
(2) Dean Wilson should race until he passes the checkered flag, and then go another lap just to be sure that the race is over. That poor kid has dealt with several unusual circumstances in (throwing away his first National win) and out (getting stuck in Canada) of his control. Okay, the Canada crossing (or lack thereof) was probably his fault, but he still had to deal with it. At Freestone he rode like he was on fire during the second moto. Unfortunately, he was. The heat and humidity scrambled his brain, and he made a mistake by slowing down to let Tyla Rattray by with a few corners to go. Then Broc Tickle nipped him at the line. That's all she wrote for Wilson's day. It was one of the weirdest finishes to a race that I've ever seen. Dean finished third overall, but he should have been first. Shoulda, coulda, woulda. Still, "Deano" will win a National before the season is over.
(3) My mom always told me that crack kills. Guess what? So does butt crack. I'm not sure what the reason is, but in the last year I've seen more moto moons over my hammy than I've ever seen at Denny's on a Sunday morning. Dean Wilson is the latest crack flasher (Freestone). Before him were Davi Millsaps (Las Vegas SX) and Josh Hill (every race).
(4) Kyle Regal is my new hero. Wow! The kid made the factory boys look silly at Freestone. Those second moto passes he made on Andrew Short and Chad Reed (again and again) were astounding. He rode with vigor, determination, tenacity and the strength of ten bulls. If he continues to ride like he did at Freestone, watch out! The factories will be blowing up Kyle's phone more than Paris Hilton's celly post-hacking.
(5) Ryan Dungey isn't going anywhere. He had an off-weekend at Hangtown. Let's just call it a "Champion's Break." After the stress and eventual success of the Supercross series, Dungey seemed out of sorts at Hangtown. At Freestone the champion showed up. Expect him to be on or near the podium from here on out this summer.
(6) Chad Reed knows how to talk. That probably sounds stupid. But really, Reed now understands the importance of the media. He's made all the mistakes in front of a microphone in the past, but now he's often eloquent in his post-race interviews?discussing matters of importance. While everyone else is busy plugging their energy drink sponsors on TV, Chad is providing insight. How refreshing.
(7) So what if Eli Tomac didn't go two-for-two. Big deal. He yanked two great starts, led, and was in position to win. It didn't work out. The heat sapped his strength. Coming from cool Colorado, who can blame him? Eli is still an amazing young rookie. I don't see any reason why he won't continue to challenge for overall wins and, in turn, an eventual championship.
MINI-VIEW: DICK BURLESON

Motocross riders might not know who Dick Burleson is, but they should. Why? The guy won eight consecutive AMA National Enduro Championships, eight consecutive ISDT gold medals, and 60 National Enduro events. Burleson's accolades are on the par of Ricky Carmichael in motocross. Basically, Burleson is the "GOAT" of Enduro. Now 60-some-years old, Dick still rides and races for fun, blazing trail at a blistering pace. I caught up with Burleson at KTM's 2011 SX model launch.
MXA: Dick, what do you do these days?
Dick: I'm a product and development guy at Moose Racing, and I also do promotional things for them. I live in Michigan, but I work all around. I'll be going to the next GNCC in West Virginia, talking to customers and dealers. I will also get to race. At home I train on my bicycle a couple of times a week, and I also work with a trainer a few times a week. I ride my motorcycle about three times a week, and my wife and I love to go boating. It's an awesome time.
What is the most important skill that every rider, motocross or otherwise, should have?
It depends on your definition of the word ?skill.' The most important thing is heart [said while he beats his chest]. You have to want it. That means that you're willing to train, test, and ride under less than perfect conditions. I must have raced a million races, and I can't hardly remember a race where I didn't have a problem. It's the same even on a motocross track. Let's say that you hit a berm and go over the bars, or you crash in the first turn. You have to deal with those things. The guys that are the real champions are excellent at dealing with problems. They will take a bad day and turn it into a points getter. Maybe they won't win, but they will earn points towards the championship. Determination is everything. Don't accept less than winning. You're not always going to win, but strive for the best.
Of the so-called million races that you've done, what race in particular stands out?
My favorite race that I've gone to repeatedly is the Stone Mountain Enduro, which is in Northern Georgia. It was held on the last weekend in February every year. That race stands out for several reasons. First, the weather was always really dodgy. At the minimum there were thunderstorms, but most of the time there was snow and ice on the ground. There was ugly weather. Also, there were a pile of boulders all over the course. I'd go up on this ridge, and I'd run into a big pile of boulders. It was a gnarly race, and it was the first race of the year.
"I always tried to kill everyone in the first race, because it would set the tone for the season."

Just another day at the office for Dick Burleson. This guy rocks (pun intended)! Photo: Tom Webb/Dirt Bike Magazine
How did you deal with the elements?
Well, I got cold just like everyone else that raced. Yet I didn't let it bug me. I was always ready for the first race of the year. The day before I would go out and ride in the rocks to get used to them. I always tried to kill everyone in the first race, because it would set the tone for the season. Repeatedly it was my favorite race. I remember racing it one year with a prototype set of heated grips. I don't think that it warmed up into the 20's. It rained the day before, and then a cold front moved in and left a half inch of ice all over the rocks. It was tough, but I liked the battle.
While you're battling other riders for the win, aren't you really facing off against the course?
Absolutely. A large part of it is you against nature. In motocross, once you learn the track it becomes you against the other racers. Offroad it's you against nature, and then there are time checks and scheduling. I like racing over the real nasty conditions. I've raced on courses where there were six inches of fresh snow! The whole time I was breaking trail through the snow. It was such a blast!
"I knew after the race that I wasn't going to win again, so I retired from professional racing. I didn't want to hang around and finish second place."
Who was the toughest competitor that you faced over your illustrious career?
The competition came and went. There were guys that were tough for a couple of years, but then they would go away. It's kind of a tough question to answer. Perhaps the toughest competitor that I faced was Terry Cunningham. He and I came down to the championship at the last race of my final season as a professional racer. I barely managed to win that race. If you look at the toughest guy, it was Terry. I knew after the race that I wasn't going to win again, so I retired from professional racing. I didn't want to hang around and finish second place.
Is it better to retire on the top of your game?
It all depends on what you're looking for. I've never been motivated by money. It was all about winning for me. If I couldn't win then I didn't want to do it. My personal choice was that when I knew I couldn't win anymore, then I was out of there. For some other guys they hang in there and make some money. I think the true motivator is winning, but I'm old school. The new school way of thinking is different.

PRESS RELEASE: VP RACING TO OFFER TRACKSIDE SERVICE AT MAMMOTH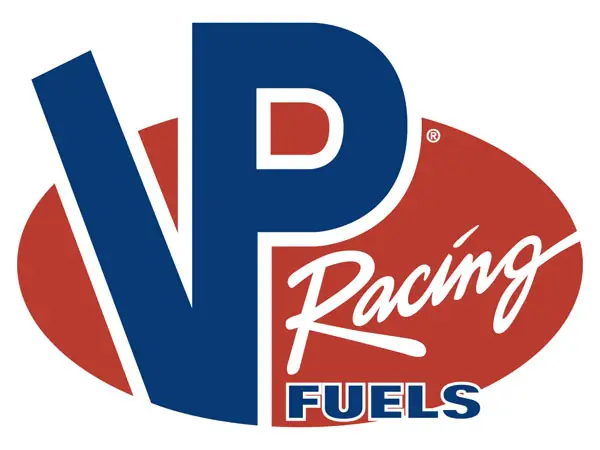 VP Racing Fuels is proud to announce it once again will supply racing fuel on site at the Mammoth Mountain Motocross event scheduled June 17-27. VP will have on hand its latest oxygenated fuels for 2- and 4-stroke applications ?U4.4, MR12 and MRX01?to bring out the best performance in the high altitude conditions for which Mammoth Mountain is famous.

VP's fuel truck will be open 7 a.m.-1 p.m each day of the event. For additional information or to place special orders, contact VP's California distribution center at 951-696-5100 or email [email protected]

Over its 35-year history, VP Racing has fueled champions in virtually every racing category and class on land, sea and in the air. VP has earned a reputation for producing high quality racing fuels with superior power and consistency, as illustrated by its sweep of all AMA Pro Racing Championships in Superbike, Supercross, Motocross and Supermoto in 2005-2008. VP is also the official, spec fuel and/or contingency sponsor of AMA Supercross, AMA Motocross, AMA Dragbike, AMA Flat Track, AHDRA, ASRA and CCS, among more than 50 other VP-sponsored series and sanctioning bodies.

In addition to racing fuels, VP recently introduced SEF Small Engine Fuel, formulated specifically for portable gas-powered equipment to ensure quicker, more dependable starts and worry-free long-term storage. More information is available online at www.vpracingfuels.com and www.SEFfuels.com.