MOTOCROSS ACTION'S MID-WEEK REPORT: (09/07/11)

PALA NATIONAL EVENT UPDATES WITH AARON COOKE


Last year, Pala Raceway held it's very first AMA National Motocross. On the whole, the event was a success (if you don't count the traffic jam). Still, as their first event of such magnitude, Pala had plenty of opportunities to make improvement to this year's National. We talked to Pala's marketing director Aaron Cooke to find out what we get to look forward to this weekend and the best way to get in, enjoy it and get out.

MXA: What's the biggest improvement for spectators this year?
Aaron: We hired our own engineer to come up with a plan to get the largest amount of people in without causing any traffic issues. There will be free parking this year. We hired Ace Parking to coordinate vehicles and where they park. So, we are going to get the vehicles off the highway much quicker than you saw last year. We've also done some public service announcements indicating all the roads coming into Pala from the South, North and West. There are many different ways to get here, and once people get here, we are going to get them off the highway and out of their cars immediately. This year the whole venue is fenced in and parking is wide open. Everyone is going to be able to go straight to their parking spot. There is a second entrance off of Magee Road, and we have cleared over 20 acres of new space to park.

Scope out the back ways into Pala, they can pay off.
What else have you guys learned and improved for this year?
Another thing we have learned is to really be able to care for our VIPs, providing some awesome viewing areas for them. We have had the opportunities to offer industry and public guests pools that were seen last year we have upgraded those spaces. We have included a skybox area and the grandstand VIP viewing suite. All of those have been stepped up, as well as security. Security this year will be a professional company: Elite Security Services. So, people that did invest the extra money to have VIP seats will have those exclusives.

Dungey won Pala last year, and is under big pressure to win again this year.

How about the track?
Last year the racing on the track was really the highlight of the weekend. We showed that we could build a world-class facility and track. Most of our learning items were associated with having that big of a crowd, which we are not necessarily used to on a normal weekend. The track has been upgraded considerably too. Right now, I'm looking out the window as they are pouring dirt, widening lanes and making the jumps a bit bigger for the Pro class. We expect nothing but the best racing, and we're excited that the 450 class champion will be decided at our event. The layout is consistent with what people have seen in the past couple of weeks while the track is an open. The main changes are that the lanes are going to be white and and dirt will be added to get that deep loamy dirt, and the jumps will be bigger. It's not a track that amateurs will be able to ride.

What are the inside lines for spectators.
The inside tips are to arrive early and take advantage of our grandstand viewing area. We have 3000 seats available on the grandstands directly in front of the start/finish line. For a $10 upgrade to your general admission ticket you can take advantage of a great place to sit and view all the racing.

What are your favorite obstacles on the track to check out?
The whoop section, we call it I-15 now because there are 15 consecutive whoops on one straightaway that are just monsters. That is going to be a highlight area. The hip jump that is over the DC VIP pool this year is a highlight. We've lipped that out and made it quite a bit larger, so there is quite a bit of hang-time over it.

We know what you're thinking: "My swimming pool needs a motocross track too!"

To change the subject, what's the latest news on Perris Raceway.
As you know, we have been running Perris Raceway for a short time. We have been putting a lot of time and effort into that facility trying to bring it back to the history it holds and a good level of participation. We have done that now, just finishing a very successful Hot Summer Nights series. Were talking about doing another series in October/November time that would include four or five races. People have been telling us that the layout and dirt has been much improved. We're excited to keep improving that facility and keep it a number one location for Southern California motocross racing.
Looking at nearby houses and rider attendance does Perris have a strong future of staying open.
Absolutely, it's the oldest track in California and we have a good relationship with our neighbors out there. We work with them to keep things going and keep our doors open. I think we'll have a long history at that Raceway. The biggest thing that our group strives for, Ryan Oullette and Kirk Chandler… our group does a lot of things above and beyond any other track in California or the United States for that matter, working with the EPA and helping them understand our sport. Number one, whether it's our track or anybody elses, we want to make sure that tracks stay open. When people don't have data and they start getting into arguments with the EPA it can cause issues. So we're collecting tons of data on dust, traffic and dirt and every single aspect of what a motocross track does. We hope that in the future that data will help other tracks, help keep the sport growing, and keep tracks open. We review weekly water reports, we have an EPA dust monitor on our facility, and we go above and beyond to get that data. We don't want to see all motocross tracks get lumped into one category because of one bad track, one person that doesn't get the right permits, or one person who is abusing their right to have the track.

SOCAL'S MX HEAVEN IS ACCEPTING RESERVATIONS FOR AFFORDABLE LODGING

 
So Cal MX Haven is now taking reservations for the following motorsport events in southern California. If you are coming from afar, out-of-state or from another country, you'll need a place to stay. So Cal MX Haven is a fully furnished house that can be rented by individuals or groups. Every situation is different, so the facility has a bunk room that sleeps four people and two separate private rooms for couples. The grounds include a patio BBQ area, a fully equipped kitchen and laundry area. Additionally, there is a two-car garage/work shop/gym and bike wash available. The property is totally fenced for security and privacy. There are "Full" and "Econo" packages available to fit everyone's budget. The facility is not the Hilton, but a practical "Moto-Friendly" establishment designed to provide clients with a safe place to stay while on vacation, training, riding and/or racing in Southern California.
Sept. 10 Lucas Oil AMA Pro MX National Pala Raceway
October 14 Flat Track Racing SCFTA Series Rd 10 Perris Raceway
October 15 AMA Pro Flat Track Finals Pomona Fairgrounds
Nov. 5-6 MTA World Vet MX Nationals, Glen Helen Raceway
If you're coming to one of these events and need a safe and friendly place to stay, please contact MX Heaven at [email protected] or call (951) 313-0380.
SUNSTAR SPONSORSHIP AVAILABLE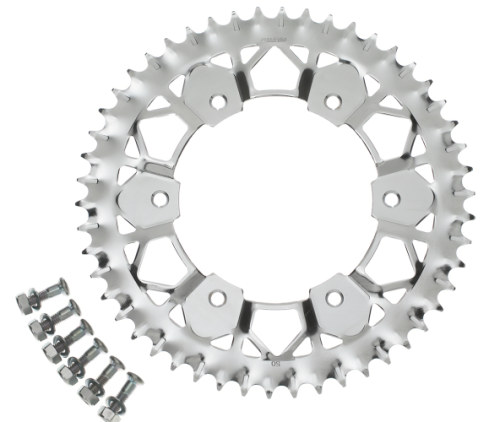 Want a discount on this trick Works-Z sprocket?
Sunstar will be accepting resumes from September 1st through November 30th. Resumes are not accepted prior to or after the above dates. Resumes are reviewed upon a first come first serve basis and the number of team spots is limited so the earlier you submit, the better your chance is to receive a support offer. However, please keep in mind we cannot sponsor everyone so not every application will receive an offer. We request that you submit your resume through the following options (in order of preference):
– E.mail ([email protected])
– Fax to: (937) 743-9069 – Attn: Race Support
– Online through the Hookit or MXSponsor websites
– Mail to:
Sunstar
700 Watkins Glen Dr
Franklin, OH 45005
Attn: Race Support
BLACK, WHITE, RED, GOLD: WHAT'S NEXT FUSCIA?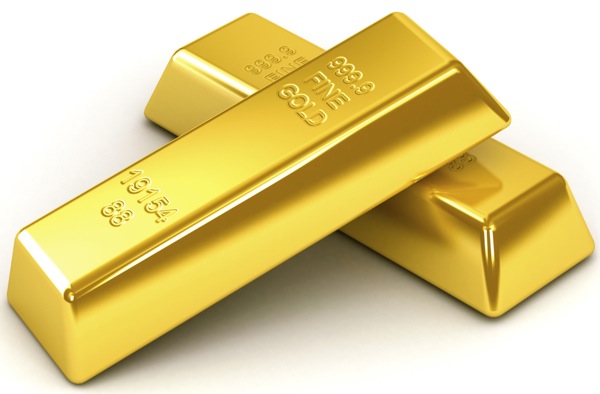 According to the FIM: "In honour of Antonio Cairoli's 5th World Championship title, he will compete the 2012 season with a golden number plate. The red number plate will still be presented and used by the leader of the Championship ? if the leader of the World Championship is another rider other than Cairoli, the rider will use the red number plate, if Cairoli is leading the World Championship, he will receive the red plate on the podium, but he will continue to race with the golden number plate with a red angle within the gold number plate."
ADDITIONALLY: The FIM has scheduled the 2012 German Grand Prix so that it does not conflict with any 2012 AMA Nationals (although the September 23rd date is very late in the racing season) so that Ken Roczen can race his home GP?even though he is not racing the 2012 GP circuit. Here is the press release: "In order to show our respect to the thousands and thousands of German fans present at the German Grand Prix events (40,000 at Teutschenthal and 22,000 at Gaildorf) and their stars Roczen and Nagl, the date of the 2012 FIM Motocross Grand Prix of Germany in Teutschenthal will be held on the 23rd September, making it possible for Roczen to celebrate his 2011 FIM World Championship title in his home country."

MXA INTERVIEW: GARETH SWANEPOEL


Gareth (387) on the line with the team.

Gareth Swanepoel is a friendly South African riding for DNA Shed Stix Yamaha who is new on the AMA circuit, but he is no rookie in the sport of motocross. Swanie, as he is known by friends and fans, has come on strong at the end of this series running up towards the front, and notching a moto win on his belt at Southwick. We, called up Swanie to help US fans get to know him, because if the last few races are any indicator, he'll be a championship contender next year.

MXA: Since you are new to most American fans, can you give us some of your motocross career history?
Gareth: I grew up in South Africa and when I was 15 years old I had an opportunity to go race in Europe. I left home when I was 15 and I spent about 10 years racing in Europe. The best I finished was fifth place in the World Championships in the 250 class and eighth in the 450 class. It was pretty good. During the last year, I had some team issues and things were not really going that well. So, at the last minute I decided to come over to the States. Bobby Reagan had a spot open on his team. We pulled things together and I managed to do the last few Nationals and signed a deal with him.

Swanie poised for the holeshot at Unadilla.
MXA: Were those Nationals last year your first races in the US?
I have raced a few times before that. For example in 2004 I did the race at Unadilla for Factory KTM. I came over again in 2009 for Factory Kawasaki and rode Unadilla on the Villopoto's bike. I did pretty good, and finished sixth overall. But, I have only done one-off races, up until this year.
How has this year gone for you?
This year has gone good, it was just horrible in Supercross. Unfortunately, I broke my hand just before Christmas. I was supposed to race the 250 West Coast in Supercross. I switched to the 250 East Coast but I didn't get much time to ride, just two weeks. We went to the first race in Houston, and unfortunately I made a mistake in the whoops. I crashed and got run over by Baggett and broke something in my back. That was a real low point of the season. I sat out the rest of the series in order to get ready for outdoors. The outdoors have been good, if a little up and down. Some good races and some bad races, but on the whole pretty good. The last four or five rounds I have really found my speed. I was able to win a moto, finished on the podium and lead some laps. Everything has come together.
 


Check the "News" column at motocrossactionmag.com for an action packed lap with Swanie's GoPro at Steel City.
What are you learning in your first AMA season?
I think a lot of it has to do with just knowing the tracks. I raced the last three races last year, and I have raced Unadilla a couple times, so the last four tracks I have known. I think it's also about getting used to the way things work. In the GPs, you have a lot of time on the track and a lot of time to set the bike up. Here, it's sort of hit and miss. A lot of times you are going into the races with setup changes that you haven't ridden with yet because you have no time. I think that's the biggest difference between here and Europe, not knowing the tracks and not having enough time.
AUSTRALIA'S MR. MOTOCROSS RETURNS: OLDER BUT WISER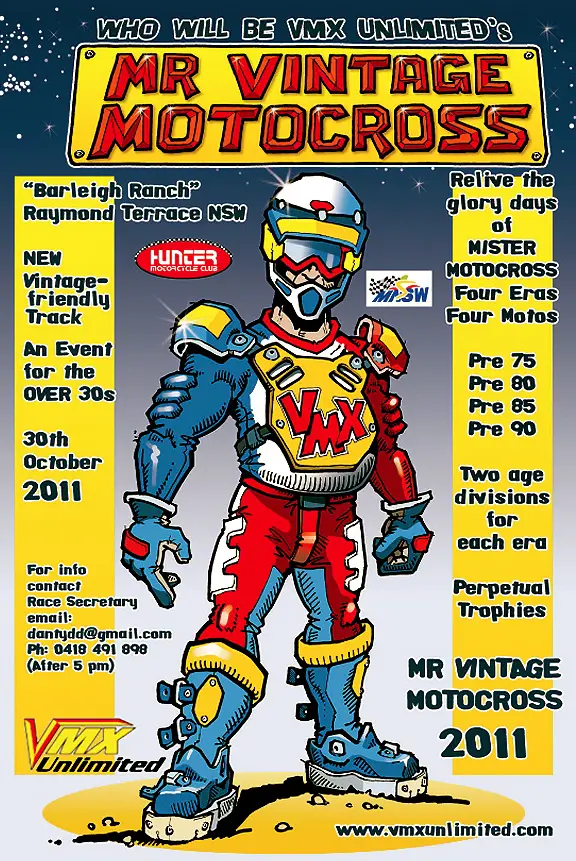 If you were into motocross in Australia in the 70's and 80's you'll know what we're on about. "Who will be?.?" was the advertising slogan for the original series run by Willoughby Motorcycle Club's Vince Tesoriero. With Vince's blessing and support from major sponsor VMX Unlimited, the Hunter Motorcycle Club will conduct a one-day event in the spirit of the original series.In keeping with the original theme all four classes will be open to all powers. It is open to riders 30 years or over on the date of the event and will consist of racing for trophies in (4) eras – pre-1975, pre-1980, pre-1985 and pre-1990.Also in keeping with the theme, perpetual trophies for the winner of each era will name be named after successful riders from the era.

Original Mr. Motocross posters.
      Pre-1975…Flood Brothers
      Pre-1980…Anthony Gunter
      Pre-1985…Stephen Gall
      Pre-1990…Craig Dack
Entries open on September 1 and will be limited to (40) plus (5) reserves per era. The race will be held at the Barleigh Ranch (approximately 12kms north of Raymond Terrace, NSW) on October 30, 2011. For more info go to www. ozvmx.com
FIRST LOOK: CONCEPT TRAILER


CRFStuff's Scott Hart is one part of a collaboration to bring this radical concept trailer to life. He claims that the trailer is built and functional. The final challenge for designers is figuring out the best way to load/unload the bike. The trailer will be on display with a Geico Honda Team bike on the back at the 2011 SEMA show.
ARNETTE'S NEW SERIES 3MX GOGGLE AVAILABLE SEPTEMBER 15TH


Arnette is proud to announce that on September 15th its all-new Series 3MX goggle will hit finer action sports and specialty motocross retailers worldwide.Available in 14 vibrant colorways, it features a true anatomical fit, articulating strap attachments for micro-tweak helmet compatibility, posts for tear-offs, and triple-layer Combo Plate face foam that wicks away sweat and maximizes comfort. The Cool Breeze venting system promotes air-flow while the scratch-resistant Lexan? lens provides UV protection, impact resistance and the best in fog-free visual performance ? all at a great value. MSRP: $44.95 (USD)
Leading the charge for Arnette's resurgence into motocross is FMX heavyweight Adam Jones.  "It's rad to ride for Arnette," Adam says. "The new motocross goggles work really well, and I'm pumped to be riding for such a cool company that makes such great products!" For more information and additional product images, please visit: www.arnette.com.

CHAD GORES WINS BRISTOL CORE'S STEEL CITY "LOCAL HERO" AWARD


Steel City-Chad Gores 250
Southwick- Fredrik Nore 450
Unadilla-Nicholas Myers 250
Washougal-Adam Conway 450
Millville-Sean Hackley Jr 250
Red Bud – Steve Roman 450
Thunder Valley – Preston Mull 250
Budds Creek ? Nicholas Jackson 450
High Point – Gared Steinke 250
Freestone – Tucker Saye 450
Hangtown – Michael Giese 250
Bristol Core (www.bristolcore.com) a US supplier of muffler materials,  has established the Local Hero award to recognize the hard working privateer riders who are the heroes of local motocross racing around the country. The award alternates between each class and after each round of the 2011 Lucas Oil Motocross Championship, the privateer rider putting down the fastest, non-qualifying lap time will be selected to receive $275 for their efforts.