MOTOCROSS ACTION'S MID-WEEK REPORT BY JOHN BASHER
PHOTO (SEQUENCE) OF THE WEEK
New-schoolers call it "leg swag." However, those of us who remember when Bill Clinton was in office call it a mistake when your foot comes off the pegs. That was the case this past week when I was shooting a bike test with MXA Assistant Editor, Daryl Ecklund. D-Rail is one heck of a rider. He's also acutely aware of what the young kids are doing, with their whip and scrub game on point. And so Daryl is fixated on doing what kids half his age do. How strange it must sound that Ecklund had no idea where my excitement was coming from when he was doing a routine whip. Puzzled, he rode over and asked what was so amazing. I responded, "Your leg! Look, it's drifting behind the bike as you whip!" At that I pointed to my digital camera screen. The guy was oblivious to his so-called "leg swag." After that I coaxed him into really emphasize the fact that his foot was off the peg. This is the result. Not bad for a 29-year-old desk jockey.
MXA VIDEO: MEET ONE OF THE GREATEST MOTORCYCLE RACERS THAT EVER LIVED
FIRST LOOK AT THE 2016 KTM 350SXF
Photos courtesy of KNS Kuwait KTM
News broke on Tuesday at the EICMA motorcycle show in Italy that KTM is coming out with an all-new 350SXF in 2016. Don't believe us? Take a look at the photos above and below. Still don't believe us? Then maybe you'll take the word of eight-time GP Champion, Tony Cairoli, who took to Instagram to share a photo of the new bike.
The most obvious changes are found in the body styling, with the very unique rear end plastic layout and edgy shrouds. Although these images don't tell the whole story, there's proof that KTM is forging ahead.
PRODUCT SPOTLIGHT: MATRIX CONCEPTS MX1 CAN
[Press Release]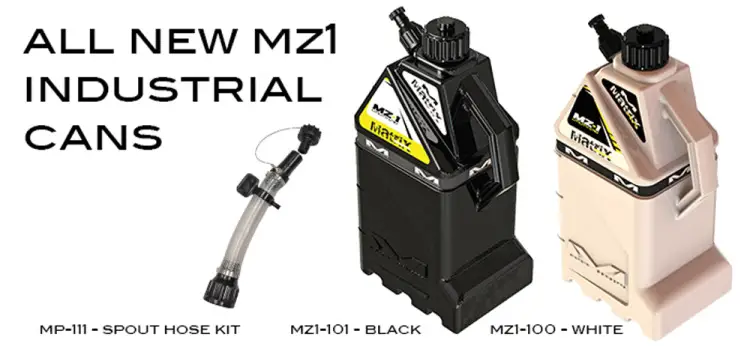 MZ1 Can Features:
* Spout Hose Kits are sold as separate item.
* 3″ extra wide fill cap for easy filling of the can.
* Indent for the Matrix utility strap helps hold it securely during transportation.
* Made from high quality HDPE plastic with heavy-duty wall thickness.
* 4.0-gallon capacity makes the weight of the can easy to handle.
* Reinforced ribbed bottom for extra strength.
* Strategically placed side handle and unique bottom handle for balance and easy handling. This can is available in California for only the intended purposes listed above.
Pick up one today! Simply click here. 
WORLD VET CHAMPIONSHIP: A STORY IN PICTURES
The World Vet Championship is always a balancing act for me, because I'm a bit selfish in the sense that I'd rather race than take pictures of racers. However, it's hard to tamp my desire to shoot photos, especially of the fastest Vet racers this side of Morocco. It's also worth mentioning that one of my job duties requires that I cover the action from such a prestigious event as the Dubya World Vet Championship.
On Sunday I did double duty, shifting gears between shooting photos of the 30+ Pro class and racing the 30+ Intermediate class (hooray for me, fifth place overall!). It was a great day, made mostly by the fact that Vet racers are all cut from the same cloth. These men of a certain age enjoy motorcycles, conversation, and clean racing. The Dubya World Vet Championship is one of my very favorite events every year. Now sit back and take a look at some of my images from the 30+ Pro class, and be sure to make the trek to Glen Helen next year to take in some excellent racing and good fun.
Behold the fighter pilot lid of our fearless leader, Jody. This helmet tells a story. Note the custom visor extension, put on by Jody before Sunday morning's muddy practice session. The Jody Weisel sticker adds a personal touch, as do the Bell visor screws. Why the Bell fasteners? They make removing and cleaning the visor easy, thanks to the lack of a need of a screwdriver.
Muddy conditions on Saturday left the concrete starting line a quagmire before Sunday's 30+ Pro first moto. Travis Preston, in a stroke of genius, turned his bike around and burned out on the concrete in order to clean off the surface. It worked, because TP grabbed the holeshot.
Shawn Wynne gave a nod to two-stroke aficionados by racing a 1994 Honda CR500. Wynne powered home to 13th overall.
A massive mullet and the throttle held wide open? It must be a picture of the supremely friendly Gordon Ward. Gordon went 9-6 for 7th overall.
Tonni Anderson made the trip to the U.S. to contest the 30+ Pro class. His efforts weren't for naught. Anderson finished fourth overall against a field of Glen Helen locals.
Ryan Morais was a welcome addition to the Dubya World Vet Championship. Known for his smooth and technical approach to racing, Morais finished third. I hope that he comes back next year, and that other ex-Pro's follow in his footsteps.
Brian Jorgensen was planning on racing the World Vet Championship last year but was injured and couldn't compete. He gave it his all this time around and ended up fifth overall. Guys like Brian help bolster the prestige of this event.
He's long and gangly, but Travis Preston gets it done. TP won his second consecutive 30+ Pro title, yarding the competition by leaps and bounds. Only Mike Sleeter could keep Preston in view.
Sunday didn't go very well for MXA's Dennis Stapleton (184), at least in the morning. The Red Bull arch that was placed immediately after a steep downhill became deflated. Dennis ran into the arch and suffered a cut up hand. No matter, Stapo soldiered on to an eighth place overall finish.
Mike Sleeter (111) tries to run and hide from Travis Preston (11). It didn't work.
Glen Helen has the best motocross start straight. It's long, scary, and most importantly the gate position isn't exactly crucial. This is a fair start.
The kids can't race the World Vet Championship, which creates a flip-flop dynamic from most normal races. Here, Doug Dubach's son, Carter, plays the roll of helper/mechanic for his father.
Motocross is a family affair. Ryan Morais brought his son to the starting line to share in the moment. Very cool.
Travis Preston couldn't be touched.
Doug Dubach won the 40+ and 50+ classes. He now has 24 World Vet titles to his name.
Mike Sleeter went through a sand blaster, courtesy of Travis Preston's YZ450F rear tire.
All racers react differently during triumph. Me? I hoot and holler. Travis Preston? He shifts down to first gear and cruises off the track. I'd be jumping for joy after winning the 30+ Pro class. Then again, Preston is expected to win. I'm sure Travis was more relieved than pleased after going 1-1 on the day. Maybe that's how it goes for a former Supercross champion.
MINI-VIEW: TIM GAJSER
By Jim Kimball  Photos by Massimo Zanzani
We're not kidding when we say that Tim Gajser is the pride of Slovenia. He really is. Why? There aren't a whole lot of motocross racers from the small country bordered by Italy, Austria, Croatia and Hungary. Not only that, but Gajser finished fifth overall in the MX2 (250) World Championship this season. Tim scored 11 podium finishes, with two moto wins in the final two races. Read on to learn more about Tim "Gas Gas" Gajser.
MXA: Tim, can you tell us about motocross in Slovenia?
Tim: Slovenia is a little country, and when I first started riding motocross only a few people watched motocross races. Then a couple of years ago the popularity began growing, and now there is an increase in the number of amateur motocross riders. Previously no one spoke about motocross, and you could not see any races on television, but when I began racing the World MX2 (250) Championship some television programs started highlighting motocross. I had some television reporters come to my home where they taped interviews with me and made some short films. In just a few short years it changed a lot on positive way. Now in Slovenia we have some tracks, and at my home I have two motocross tracks and one Supercross track. My father and coach, Bogo, made them with an excavator.
How did you get started racing motocross?
I started getting involved with motocross when I was just two years old. My father was, at that time, the best rider in Slovenia and Croatia. He impressed me so much that I also wanted to try. I went with my father everywhere and to all the races that he did. For Christmas  in 1999 I got a new Yamaha PW50. Then later that following Spring I competed in my first first race in Slovenia and finished third.
You quickly did very well, and soon you were winning European Championships. In 2007 you won the 65cc Championship.
Every year I was growing as a rider and getting faster. I was learning from my father, and my results were improving. But when I started thinking about the history, you need to understand that these years were very difficult. My father was working a lot, and all the money he made he used for my bikes and for our travel. I wanted to go riding and training every day, but we didn't have money for gas. We were always worrying about what we would have to do to pay all our expenses. We needed to borrow money often, because we didn't have enough to get to the races. Through those years I was racing with old stock motorcycles, while my competitors at that time had newer modified bikes. I raced all season with only two or three tires. We traveled in a 20-year-old camper, with no shower or toilet inside, but we did it. We traveled all together as a family, and this was most important.
You won several more championships before entering the 2013 MX2 Grand Prix series. How much of a change was it?
It's a big difference between the two series. In the World Championships there are a lot of very experienced riders with factory bikes. It's very important in the World Championships to have a good bike and team behind you. You need a good relationship with your mechanic and all the other team members so that you are able to get the good results. Another thing that is very important is the start and position on the gate. In 2013 I was with the KTM Marchetti team. It seemed like at every race we had a problem with the engine. That year was pretty bad. My best result was a 6th place in a moto, and a 11th place overall. All year we had problems with money; we still needed to borrow money a lot of the time to get to each race. Then we would get to a race and the engine was broken. However, I learned a lot that year. My father and I needed to be very strong so that we could endure the pressure. Some people wanted to show that I was not a good rider and that my father was not a good teacher, but they did not succeed. I did not really know what to expect in that first year because all riders in MX2 are strong and fast. A lot of them had more experience than I did. It was very honorable to ride in the MX2 class.
How did your ride with Gariboldi Honda come about? Was it a big change being with a Honda and on a factory team?
Well, we ended things with KTM. All year we had a problems with the engine and my father asked KTM to please terminate the contract, and they did it. Then Giacomo Gariboldi called and asked if it was true that I was free for 2014. Giacomo is a very good person, and he has a big heart. We signed on for a one-year deal this season. The start was difficult, because we needed to develop a good relationship. We needed to get to know each other.  Plus, we also had a lot of new people around, like Japanese engineers and mechanics. Honda had been away from World MX Championship racing for 20 years in the MX2 class and they wanted to come in and be the best. We tested the bike constantly and we were learning all the time. The actual switch to the Honda was very easy for me. The bike is easier to ride and very manageable. Coming from the KTM team it was very important that the engine never broke, and when I was on the gate before the start I knew that the Honda had the power to withstand the entire race. It is a big difference between the Gariboldi team and my previous teams. The Gariboldi team has a completely different attitude towards me and my father and my family. We respect each other; we cry and we laugh together. We created a very good relationship with everyone within the team. Also, it is easier being on a factory team, because I have enough bikes, spare parts, and tires.
You were on the podium quite a few times this year. What do you think about your 2014 season? 
I'm very happy for all of my results this season. I'm very thankful to HRC and the Gariboldi team. I'm also very thankful to my father/coach, because he gives me all this knowledge and riding technique. Before every race we get together and analyze the track, talking about jumps, corners, even checking the suspension. This is very important to me that I have my father all the time with me, because he know a lot.
What did the team think about your 2014 season results?
HRC did not expect such a result, because it was my first year in the MX2 class. Only my father knew what I would be able to achieve. I was on the podium six times (overall)  this year, which was fantastic. This was a season of learning. Now we start looking for next season. HRC want to prepare the better bike and I need to be  physically and mentally prepared.
What do you feel your strengths are? What are you weakness?
My strengths are in my father, and my family who are always with me. With my father we demonstrate that we want to make good results, and that I'm able to come out on the podium. My weakness is that I'm from a small country. Motocross isn't very popular in Slovenia.
You now have signed on with Honda for 2015 and 2016. How do you feel about Honda and the future?
Yes, I signed for more two years. I'm very happy that they want to sign with me again. I have a very good felling with the team. I like all of the members and with all of them I have very good relationships. With Honda–HRC, I want to be with them and become a World Champion in MX2. We know that Honda wants to finish first place, because they come back to the MX2 class after 20 years.
What are your thoughts/plans for the 2015 season? Can you win the World Championships this next year? 
The plan for 2015 is to stand on the podium as often as possible! Overall at the end of the season I want to finish on the podium in the point standings. All is possible, and I think that I can win. A lot of things need to be in the right place and then it is possible to win. It's nice that there are a lot of races. It's nice to travel all around the world and see the nature and culture of other nations.
Do you have any desire to race in America?
It is my dream that I will eventually come to the USA and race Supercross. I mentioned that I have a Supercross track at home, and I like it very much. I really need to make some good results in the MX2 class, because then I think that I'll be prepared to go to the USA.
WORKS CONNECTION SPONSORSHIP PROGRAM OPEN
[Press Release]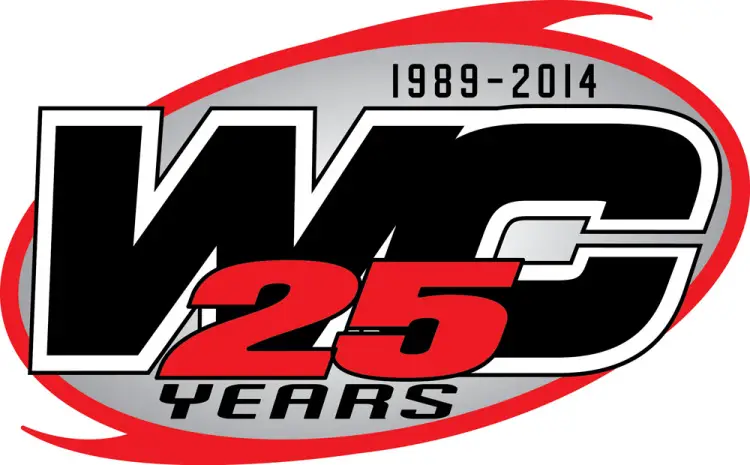 Works Connection is accepting new rider, and currently sponsored rider resumes for the 2015 season. Works Connection's Rider Support Program is in its 25th year and is actively looking for riders to be a part the program. Support levels range from Beginner up through the National level. The program is open to riders of all disciplines including, but not limited to, Motocross, Supercross, Off-Road, Flat Track, Hill Climb, Supermoto, Speedway, Endurocross, Trials, ATV and action sport athletes.
Click Hookit and apply for your sponsorship today.
Deadline to apply is 12/31/14.
ANOTHER "OFFICIAL" RIDER SIGNING ANNOUNCED VIA INSTAGRAM
Social media is a valuable tool for marketing and promotion. Take Chad Reed's Instagram account (@crtwotwo), for example. The multi-time champion and TwoTwo Motorsports team owner has 296,000 followers. That's a lot of support! When it came to announce that the Kawasaki-backed team signed Josh Grant last month Reed took to Instagram to spill the beans. And on Tuesday he posted the photo below to introduce the newest member to the TwoTwo squad–Michael Byrne.
Is social media the future of information dissemination? Are press releases going to be a thing of the past? I don't think so. However, Reedy's unique approach to sharing team news is a stroke of genius. Chad's 296,000 Instagram fans have the privilege of learning the same information at the same time as the media. In essence, the news comes straight from the horse's mouth and spreads across the internet like wild fire. Kudos to Chad Reed for embracing a new method of information sharing.
MOTO 6: THE MOVIE TRAILER
NEW PRODUCT: TWIN AIR RADIATOR SLEEVE
[Press Release]
Twin Air is proud to announce our latest product, the Twin Air Radiator Sleeve. This new product is a nylon coated, glass yarn material that fits over the radiator louvers so no dirt, sand, or mud can stick to the radiator, clogging the radiator, causing overheating. The Twin Air Radiator Sleeve is easily installed by removing the plastic radiator louvers and sliding the Twin Air Sleeve over the louvers and re-installing on the radiator.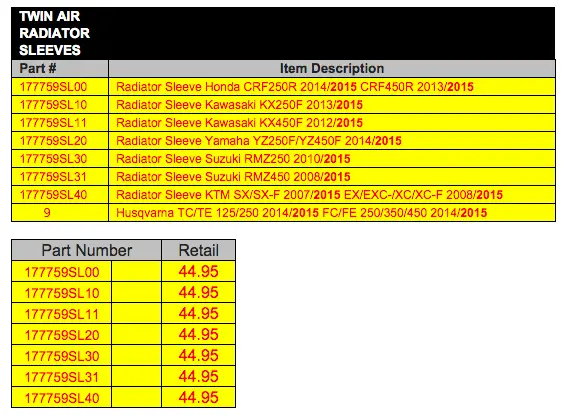 PEER SPONSOR: RAISING FUNDS FOR 2015 SUPERCROSS SEASON & BEYOND
[Press Release]
Reno, NV:  Today, Peer Sponsor, LLC., a company specializing in Crowd Funding for Athletes, has officially announced its presence to the motocross industry.  Launched in July of 2014, Peer Sponsor LLC.'s website, www.peersponsor.org, quickly gained traction with its first live campaign, in which over $1200 was raised in just two days to benefit a moto industry individual in need of help with healthcare expenses.  Now, we are looking for more individuals who are driven to succeed, and considering crowd funding as a resource for raising the money needed to compete at the highest levels.  Crowd funding is not for everyone, but it is a valuable tool available now for fund raising that was not available only a few years ago.  You simply cannot ignore the positive effect crowd funding has had for many startup businesses on sites like Kickstarter, and Indiegogo.
What sets peersponsor.org apart from other online crowdfunding platforms?  "Our platform was designed to get the contributions in the pockets of the athlete as quickly as possible," says Peer Sponsor, LLC.'s founder, Dustin Smith.  "These athletes may not be at home to receive a check in the mail, and they may not be able to wait around for their campaign to end like some other websites require."   "So, we've created a fundraising platform that allows the donation to safely and securely be transferred directly from a contributor, to the campaigner's bank account within just a few days of receiving the contribution."
Peersponsor.org charges an industry standard campaign fee of 5% on amounts contributed to campaigns, but, for Road to Recovery campaigns where funds are being raised to get an injured rider back on their feet, Peer Sponsor refunds half the fee back to either the athlete, or a charity of their choice.  Peersponsor.org strongly encourages each athlete to allow us to forward on the 2.5% to a charity in an effort to pay it forward and help someone else in need.  Our recommendations for a charity are listed on our site in the Payments and Fees page, and they all benefit the sport of motocross in one way or another.