MOTOCROSS ACTION'S WEEKEND NEWS REPORT: BUBBA DECIPHERS THUNDER VALLEY, STAPLETON HURT, COULD A WOMEN MAKE A 250 NATIONAL? WHO HAS SCORED POINTS?


HEAR WHAT JAMES HAS TO SAY ABOUT HIS 15-3 DAY IN THE ROCKY MOUNTAINS


GET ON BOARD WITH J?RGENSEN, HANSEN & GRYNING AT ROUND 2 OF THE DANISH CHAMPIONSHIPS AT HONDA PARK



CHAD REED: AFTER A DISAPPOINTING SUPERCROSS SEASON, HE LOOKS TO THE OUTDOORS


RADIO CONTROLLED BIKES
NITRO RCX MX400 RADIO CONTROLLED MOTOCROSS BIKE

SCHUMACHER ANDERSON ELECTRIC RC M5 CROSS



EVER WISH THAT YOUR CONGRESSMAN RACED? REP. TIM GRIFFIN DOES?JOIN HIM NEXT SATURDAY


We don't know about your congressman, but most are stodgy lawyers more likely to be found eating finger foods at a flower show than ripping laps on a motocross track. Not so if your congressman is from the 2nd District of Arkansas. That is where Congressman Tim Griffin is a true-to-life motocross fan. So much so that he is holding his own ride day. If you'd like to attend the "Ridin' with Your Rep" ride day at North Little Rock ORV Park on June 1 sign up at www.griffin.house.gov/motocross.

NEWS FROM THE FRONT…SOMETIMES THE FRONT OFFICE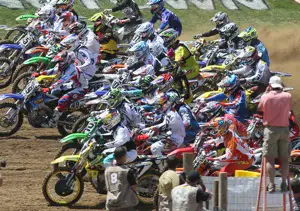 Scoring points: In a season that is only four motos long so far, how many riders do you think have scored points in every moto? The top 30? The top 20? The top 15? Guess again. In the 450 class only 10 riders have earned points in all four motos. In the 250 class, the number of point scorers is 12. That number will only get smaller.



Down and out: The start of the 2013 AMA National motocross series has been tough on several star riders. Broc Tickle hasn't cracked the top ten in any motos yet. Chad Reed is 20th in points after the flu in Hangtown and crashes in Colorado. Michael Byrne, coming back from a long injury layoff, has only scored 7 points in four motos (that is an average finish of 19th place). Justin Brayton has had mechanical issues, flat tires and other problems. He has DNFed two of the four races and finished 13th and 20th in the other two and isn't in the top 20 in points.

MXA'S Dennis Stapleton: Dennis Stapleton has had a bad month. First, at a race in Thailand he suffered heat stroke on the last lap and managed to cross the finish line before collapsing. Dennis woke up in a Thailand hospital (he still finished fourth although he doesn't remember the last couple laps). Then, two days after the Hangtown National Dennis dislocated his shoulder and broke his arm. How did he crash? He didn't, he went surfing at Oceanside Jetty and wiped out. Hard to believe that he could sustain such serious injuries by falling in the water, but he did. He will be out of action for six weeks.

MXDN: The 2017 FIM Motocross des Nations will be held in Beto Carrero, Brazil. The last time that the FIM Motocross des Nations took part in Brazil was back in 1999 in the track of Indaiatuba. The 2015 MXDN is scheduled for Glen Helen. For the record the MXDN countries are as follows: Teutschenthal, Germany, in 2013; Kegums, Latvia, in 2014; Glen Helen, USA, in 2015; Maggiora, Italy, in 2016.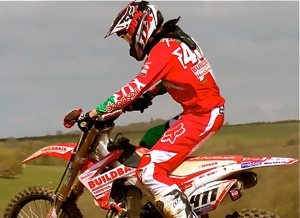 Steve Ramon: Steve Ramon, who many thought would never race again after his GP accident three years ago, signed to race the British series for Dave Thorpe's Buildbase Honda team in England. After finishing fifth this past weekend and running 8th in the series points, Ramon and Thorpe have parted ways. What next for Steve? We think Steve should enjoy every day after what he went through with his injury.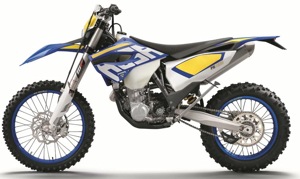 Husaberg: Even though KTM has announced that it will close Husaberg's doors, by folding the marque into the Husqvarna brand starting next year, Husaberg will release 2014 models. These will be the last Husabergs ever. You can see them here: www.motocrossactionmag.com/Main/News/FIRST-LOOK-AT-2014-HUSABERGS-SEE-THE-THE-LAST-OF-T-10108.aspx

SoCal Vintage MX Classic: The SoCal Vintage MX Classic is coming to Barona Oaks MX Park on June 8. Come ride and hang out with Marty Smith, Mike Bell, Gary Jones, Darrell Schultz, Marty Tripes, Ron Lechien, Jim Gibson, Doug Dubach, Steve Stackable, Tommy Croft, Mike Beier, Bill Silverthorn, Gary Chaplin and many more. For more information go to www.SoCalMXClassic.com or call (619) 549-2997.

Suzuki leaving GPs: That may sound like a far-fetched idea, but according to Team Suzuki Grand Prix rider Kevin Strijbos, he was told early in the season by team manager Eric Geboers that Suzuki was considering moving Clement Desalle and him to the USA for the 2013 AMA 450 Nationals. It didn't happen, but it does send shivers down the spines of European Grand Prix fans to think about.

Ocotillo Wells: Two environmental groups filed suit in Sacramento seeking a court-ordered shut down of motorcycle and ATV riding at Ocotillo Wells. The lawsuit alleges off-road vehicle activity at Ocotillo Wells has violated environmental protections mandated under state law.

Jeffrey Herlings: Jeffrey Herlings says that if he clinches the 250 GP title with a couple rounds to go he will switch to the 450 class. Jeffrey currently has a 90-point lead in the 250 title chase after 7 or 18 rounds.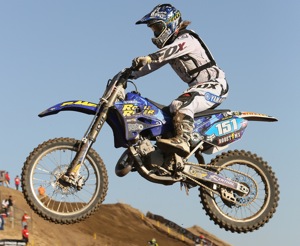 Could a women qualify for the 250 National: No. At Hangtown Courtney Duncan qualified 4 seconds a lap faster than the second place women rider, Taylor Higgins, but Duncan's 2:13.5 still wouldn't have made the cut in the 250 men's class (where the final timed qualfied rider, Trevor Ivey, did a 2:08.8). Duncan's 2:13 would have qualified her in 66th place in the 250 National qualifying.

REVISITING "MOTOCROSS AMERICA" WHEN THE HISTORY OF THE SPORT WAS ON DISPLAY IN SAN DIEGO


BEHIND THE SCENES AT A GRAND PRIX WITH TEAM HONDA EUROPE



USED IT, ABUSED IT, TESTED IT: KREFT KTM 250/300 POWER DIAL POWER VALVE ADJUSTER


The KTM Power Valve is a flapper valve that alters the size of the exhaust port. It opens and closes in relationship to the engine's rpm. As the rpm increases, the Power Valve overcomes the resistance of the Power Valve spring, and the opening of the valve can be changed by increasing or decreasing the preload on the Power Valve spring. The Kreft Power Dial makes it possible to adjust the spring preload on the KTM 250/300 Power Valve without tools. In fact, we could pull over to the side of the track and adjust it in seconds before continuing on our merry way.
VERDICT: The MXA test riders started by turning the adjust in one-half turn and then out one-half turn. The difference between the two settings is very noticeable. This was a worthwhile tuning exercise. $89.95 ?www.kreftmoto.com or (970) 403-2715.

THIS WEEK'S BIRTHDAYS: REMEMBERING ANDREW MCFARLANE


May 24…Darryn Durham 1989
May 24…Steve Hatch 1969
May 25…Chad Pederson 1971
May 26…Ryan Holliday

May 27…Robbie Reynard 1977
May 29…Donald Upton

May 29…Ove Lundell 1930

May 30…Andrew McFarlane 1977

May 31…Gary Semics 1954

May 31…Rick Burgett

DESTRY ABBOTT'S BRUTAL BARCELONA CRASH


GLEN HELEN HAS REOPENED IT'S STADIUM CROSS TRACK FOR A NEW ROUND OF SATURDAY NIGHT RACES


For more info go to www.glenhelen.com

ASK THE MXPERTS: HOW TO CHOOSE THE RIGHT SPRING


Dear MXA,
I own a 2008 YZ125 that was set up for a light rider, so the springs are too light. I bought 4.7 kg/mm spring and 4.9 kg/mm titanium rear spring, but I can't decide which to install for my weight. Help?
The stock 2008 YZ125 shock spring rate is 4.7 kg/mm. You can make the choice between the 4.7 and 4.9 without riding the bike. With either one of the springs on your bike, set the race sag at 100mm. Second, get off the bike and measure the free sag (how much the bike sags under its own weight). Three, If free sag is more than 40mm, go to the softer shock spring. Four, if free sag is less than 30mm, go to the stiffer spring. Five, although the Ti spring may be listed as a 4.9 kg/mm that probably isn't the way it will feel. In our experience titanium springs are always a little lighter than they are rated.

FOX YOUTH RAPTOR LC FULL COVERAGE BODY ARMOR FOR RIDERS 6 TO 11


MEMORIES! ANCIENT ARTIFACTS OF THE WAY WE WERE


Do you remember Escape Country? The DeSoto Moto track? The grass AMA National? The hang gliding park? Today, Escape Country is part of Cota De Caza (of the "Real Housewives of Orange County" fame).

PHOTO OF THE DAY: IF THE DAY WAS 35 YEARS AGO

Since we brought up the Escape Country track in Trabuco Canyon, California, often referred to as Racing World, but not by anyone who raced there?here is a photo of Suzuki privateer Danny "Magoo" Chandler (63) leading Broc Glover in 1978. Glover would win the overall in the 125 class, but Magoo would get third overall. The 1978-1979 Escape Country Nationals were promoted by the NMA's Ted Moorewood on a rolling hillside below the mountain known as "Saddleback." The track was laid out on natural grass and not touched by a bulldozer. Guess we'll never see that again.

AMA 450 NATIONAL POINTS STANDINGS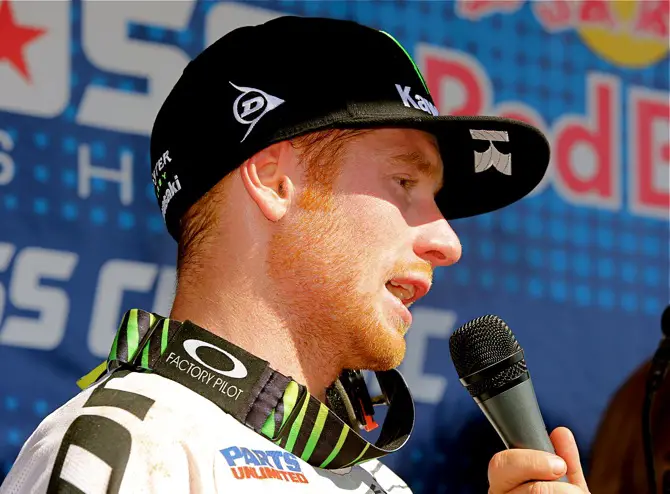 (after 2 of 12 races)
1. Ryan Villopoto…….50
2. Ryan Dungey……..44
3. James Stewart……40
4. Trey Canard……….36
5. Justin Barcia………32
6. Ryan Sipes………..27
7. Andrew Short…….26
8. Mike Alessi……….24
9. Tyla Rattray……….24
10. Weston Peick…..21
Other notables: 11. Phil Nicoletti (20); 12. Broc Tickle (16); 13. Jake Weimer (14); 15. Chad Reed (11); 15. Dean Wilson (11); 18. Justin Brayton (8); 20. Malcolm Stewart (6).

AMA 250 NATIONAL POINTS STANDINGS


(after 2 of 12 races)
1. Ken Roczen…………95
2. Eli Tomac…………….89
3. Marvin Musquin…….72
4. Blake Baggett……….72
5. Zach Osborne……….65
6. Jeremy Martin……….50
7. Jason Anderson…….49
8. Cooper Webb……….43
9. Kyle Cunningham….39
10. Justin Hill…………….39
Other notables: 11. Justin Bogle (37); 12. Blake Wharton (35); 13. Martin Davalos (34); 14. Cole Seely (32); 15. 9. Joey Savatgy (26); 16. Nico Izzi (23).

450 WORLD CHAMPIONSHIP POINTS STANDINGS


(After 7 of 18 races)
1. Tony Cairoli…………………330
2. Gautier Paulin………………279
3. Clement Desalle…………..267
4. Ken De Dycker……………..245
5. Kevin Strijbos……………….220
6. Tommy Searle………………205
7. Max Nagl……………………..169
8. Rui Goncalves……………..148
9. Jeremy Van Horebeek…..138
10. David Philippaerts………..86
Other notables: 11.Joel Roelants (112); 12. Shaun Simpson (112); 13 Tanel Leok (108); 14. Evgeny Bobryshev (106).

250 WORLD CHAMPIONSHIP POINTS STANDINGS


(After 7 of 18 races)
1. Jeffrey Herlings…………347
2. Jordi Tixier……………….257
3. Jose Butron……………..178
4. Glenn Coldenhoff………183
5. Christophe Charlier……171
6. Dean Ferris………………152
7. Max Anstie……………….150
8. Jake Nicholls…………….129
9. Alessandro Lupino…….123
10. Mel Pocock…………….112
Other notables: 11. Petrar Petrov (114); 12. Dylan Ferrandis (105); 13. Romain Febvre (98); 14. Alex Tonkov (81).

WORLD MX3 POINTS STANDINGS


(After 3 of 11 races)
1. Matthias Walkner……118
2. Klemen Gercar………112
3. Gert Krestinov……….103
4. Martin Michek………..103
5. Timur Muratov………..95
6. Ludvig Soderberg……67
7. Paulo Bertuzzo………65
8. Christian Brockel…….60
9. Tomas Simko…………47
10. Mike Kras……………..45
Other notables: 11. Petr Michalec (45); 12. Filip Neugebauer (42); 13. Matevz Irt (41); 14. Ardo Kaurit (35); 15. Kasper Lynggaard (34); 16. Frantisek Smola (32).

SEE THE UKRAINIAN MX3 GP: THE THIRD CLASS CITIZENS OF GRAND PRIX RACING



450 AUSTRALIAN NATIONAL CHAMPIONSHIP POINTS


(After 4 of 10 races)
1. Todd Waters……….269
2. Matt Moss…………..242
5. Billy Mackenzie……226
3. Lawson Bopping….217
4. Cody Cooper………202
6. Tye Simmonds……189
7. Adam Monea……..185
8. Kirk Gibbs………….183
9. Jake Moss………….177
10. Daniel McCoy……164
Other notables: 13. Jay Marmont (151); 13. Ford Dale (133); 17. Robbie Marshall (108); 16. Cody Mackie (119); 18. Cheyne Boyd (65).

250 AUSTRALIAN NATIONAL CHAMPIONSHIP POINTS


(After 4 of 10 races)
1. Luke Styke………….269
2. Luke Clout…………..239
3. Brock Winston……..214
4. Josh Cachia………..212
5. Kale Makeham……199
6. Kayne Lamont…….183
7. Geran Stapleton…..170
8. Takeshi Katsuya….164
9. Matt Ryan…………..160
10. Rhys Carter………159
Other notables: 11. Ryan Marmont (152); 12. Dylan Long (143); 13. Tristen Cachia (125); 14. Wade Hunter (123); 17. Luke Wilson (78); 19. Kade Mosig (73).

WORLD SIDECAR MOTOCROSS POINTS


(After 3 of 14 races)
1. Ben Adriaenssen / Ben van den Bogaart….130
2. Valentin Giraud / Nicolas Musset ……………111
3. Janis Daiders / Lauris Daiders…………………109
4. Etienne Bax /Kaspars Stupelis…………………97
5. Jan Henrickx /Elvijs Mucenieks………………..75
6. Stuart Brown / Josh Chamberlain…………….69
7. Maris Rupeiks / Haralds Kurpnieks…………..68
8. Jan Visscher / Jeroen Visscher………………..66
9. Jason Van Daele / Tim Smeunix………………63
10. Henrik Soderqvist / Tim Gustavsson……….58

WORLD WOMEN'S POINTS STANDINGS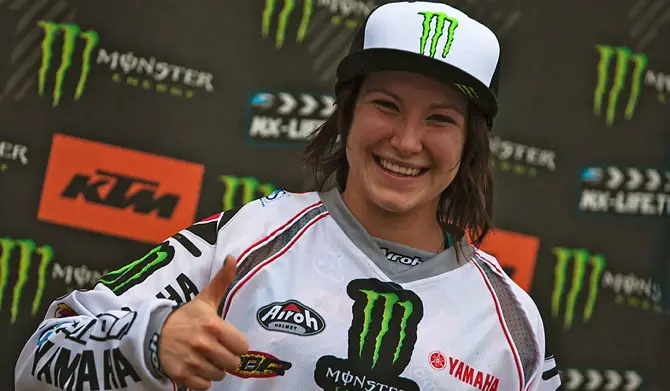 (After 1 of 7 races)
1. Chiara Fontanesi…………50
2. Meghan Rutledge………..44
3. Natalie Kane……………….40
4. Steffi Laier………………….36
5. Larissa Papenmeier……..32
6. Jessica Moore…………….28
7. Nancy Van De Ven………27
8. Britt van der Wekken……26
9. Nicky van Wordragen…..24
10. Nina Klink…………………22


WMX NATIONAL POINTS STANDINGS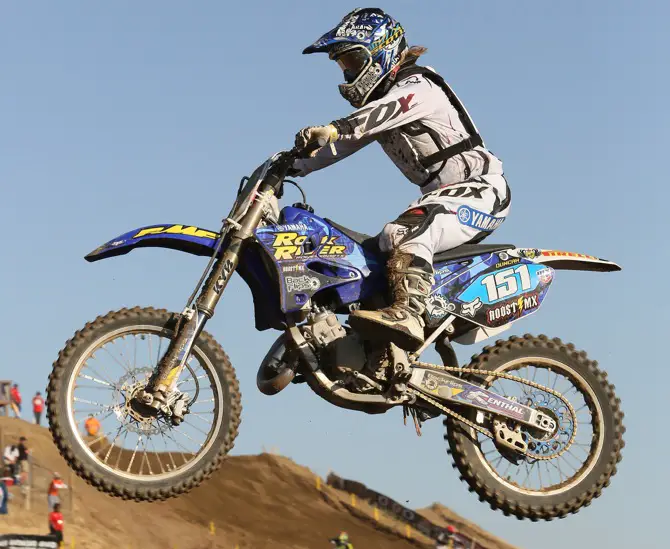 (after 1 of 3 races)
1. Courtney Duncan……..50
2. Sayaka Kaneshiro…….42
3. Taylor Higgins………….36
4. Mackenzie Tricker…….35
5. Jacqueline Strong…….31
6. Alexah Pearson……….29
7. Mariana Balbi…………..28
8. Sara Pettersson……….25
9. Hailey Larson…………..23
10. Jessica Patterson…..22
Other notables: 11. Brittany Marcotte (19); 12. Brownie Brown (18); Pinsey Palmer (17); 14. Shelby Ward (16); 15. Sade Allender (15); 16. Jessie Wharton (9).

FUTURE ICONIC ITEMS THAT WILL SELL FOR MILLION$ ON eBAY IN 25 YEARS ? DON'T YOU WISH YOU HAD SAVED THAT VINCENT BLACK SHADOW BEANIE?