MOTOCROSS ACTION'S WEEKEND NEWS ROUND-UP: A FREE MERCEDES BENZ, "MOVIN MARV" WINS SUPERCROSS, & MUCH MORE FROM THIS WEEKEND

                            
MOTOCROSS ACTION PHOTO OF THE DAY: ONE LAST NOD TO KURT CASELLI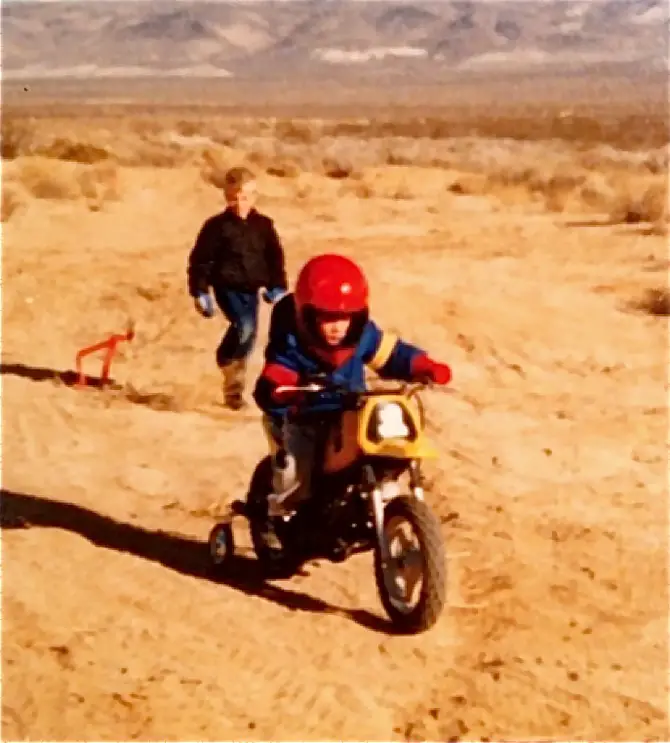 Kurt and Daryl.
Like many in the motorcycle world, MXA was rocked by the death of Kurt Caselli, but proud of the showing of support that his fans, friends and sponsors have shown for him in the aftermath. Since MXA's Daryl Ecklund was Kurt's closest friend, we'd like to say our final goodbye to Kurt with a classic photo of Kurt teaching Daryl how to ride in the desert many years ago. That's Daryl on the PW50 and Kurt chasing after him. Godspeed buddy.
                            
MARVIN MUSQUIN: "KING OF GENEVA"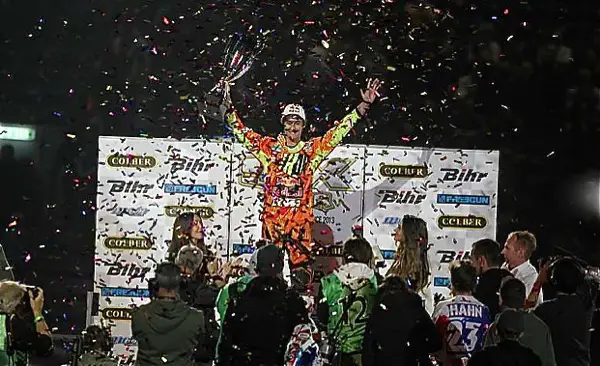 Marvin on the podium.
KTM's Marvin Musquin used a 1-2 weekend to win the "King of Geneva" crown. Three-time winner Justin Brayton went 6-1. Brayton was the pre-race favorite because his winter Supercross performances over the last couples years have been phenomonal. Musquin was on a KTM 350SXF. Marvin siad, "Beating Brayton, Hahn and Stewart, for sure it is a victory that will count in the United States. And it is a little revenge on Hahn who beat me in the East Coast Supercross championship, although I would have preferred to win there."
GENEVA RESULTS: FRIDAY
1. Marvin Musquin……KTM
2. Will Hahn……………..Hon
3. Gregory Aranda……Kaw
4. Fabien Izoird………..Suz
5. Angelo Pellegrini…..Hon
GENEVA RESULTS: SATURDAY
1. Justin Brayton………Yam
2. Marvin Musquin…….KTM
3. Malcolm Steward…..Hon
4. Wil Hahn………………Hon
5. Gregory Aranda…….Kaw
                            
REM'S "STRAIGHT EIGHT" SERIES BECOMES THE STRAIGHT SEVEN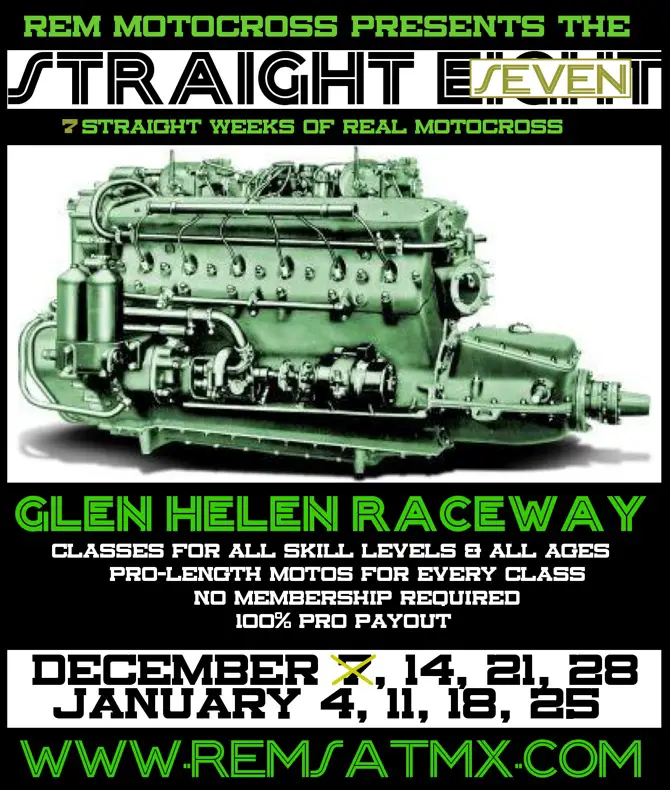 After a freak SoCal rainstorm washed out round one, the eight race series is now reduced to seven races. If you look closely at the poster you might have noticed that the engine shown is not a straight eight, but instead a six, however, look again because it is really narrow-angle V-12. For more info, not on car engines, but the "Straight Seven" go to www.remsatmx.com
                            
JOSH GRANT SIGNS WITH SIDI


Josh Grant.
Press release:  Motonation is very pleased to announce that JGR Yamaha's star SX-MX rider, Josh Grant has just inked a deal with Motonation to wear Sidi boots starting with the 2014 season. Josh will be the lead Sidi rider in the World Supercross Championship kicking off in January in Anaheim California USA and will be wearing the often copied, but never-equaled Sidi Crossfire 2 SR boot in all events throughout 2014 across the USA. For additional info on the Crossfire 2 boot go to www.motonation.com
                            
6D HELMETS WINS MERCEDES BENZ SPRINTER FOR THEIR PROMOTIONAL VIDEO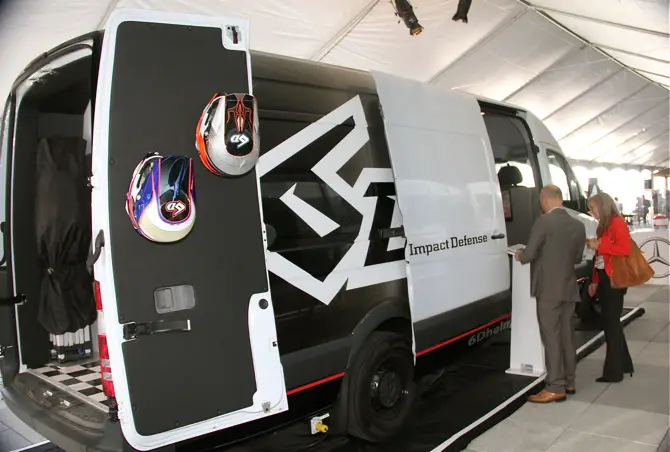 6D's prize.
Earlier this year 6D Helmets submitted a 90- second video to Fast Company Magazine's "Drive Your Business Forward" contest depicting how a Sprinter van would help support their business. 6D was chosen out of hundreds of entries by the Fast Company Magazine and Mercedes Benz judging panel to receive the customized award. On November 6, 2013,  Mercedes Benz's Antje Williams presented 6D's Bob Weber and Robert Reisinger  with the keys to their amazing van. 6D's Bob Weber was thrilled. "We are very fortunate to receive this amazing award. This van just ices the cake on a simply incredible year for our company!"

A happy Bob Weber and Robert Reisinger. Bob is happier because he has the keys.
 
6D Helmets would like to thank everyone involved in the process of outfitting the Mercedes Benz Sprinter with all the necessary tools for the 6D crew to assist customers while attending events.  Ron Weaver and the staff at Automotive Designs & Fabrication in San Fernando, California, completed the project constructing a mobile office in the front and a helmet workshop in the rear. Thanks to PPG Paints, Kelly & Son's The Crazy Painters, Kicker Audio, Clarion Audio, Matrix Concepts and RB Components for their generous contributions to the project. Visit www.fastcompany.com/section/drive-your-business-forward for the complete story.
                            
NEVER BEEN PROTESTED BEFORE? GO TO THE 2014 AMA VINTAGE NATIONAL CHAMPIONSHIP & YOU WILL BE

The AMA is expanding their vintage motocross schedule for 2014. The new 2014 AMA Vintage Motocross National Championship Series will be a seven-round series with races in Ohio, Illinois, Michigan, Kentucky and Indiana from May to October.
 
2014 AMA VINTAGE NATIONAL CHAMPIONSHIP
May 18…Action Sports, Athens, OH
July 19-20…Mid-Ohio, Lexington, OH
August 3…Sunset Ridge,Walnut, IL
August 24…Lincoln Trail, Casey, IL
September 14…Log Road, Coldwater, MI
October 4…Russell Creek, Greensburg, KY
October 18…Mammoth East, Paoli Peaks, IN
                            
ASHLEY FIOLEK'S BOOK TO BE MADE INTO A MOVIE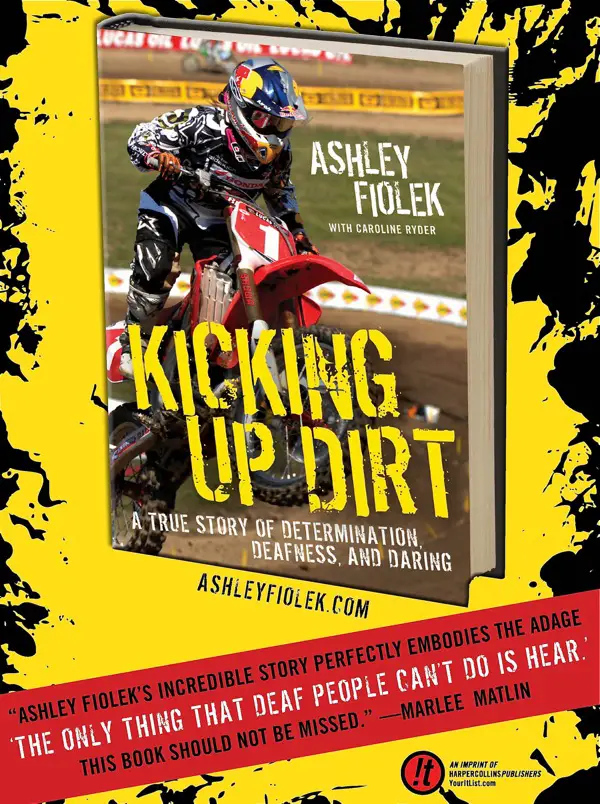 The Ashley Fiolek penned "Kicking Up Dirt" biography is in development at Sony Pictures Worldwide Acquisitions-based AFFIRM Films. This the same film company that made the Bethany Hamilton bio-pic "Soul Surfer" about a young surfer who lost her arm to a shark attack and came back to be surfing champion again. "Kicking Up Dirt" tracks Fiolek's rise to become the youngest WMA champion at age 18, winner of two consecutive X Games gold medals, and the first female factory rider for Honda Red Bull Racing.
                            
MORE MOVIE NEWS: ARNOLD'S "TERMINATOR 2" JACKET AUCTIONED


Arnold in the jacket.
Following the successful auctions of Steve McQueen memorabilia, Heritage Auctions auctioned off the leather jacket that Arnold Schwarzenegger wore in "Terminator 2"?complete with bullet holes.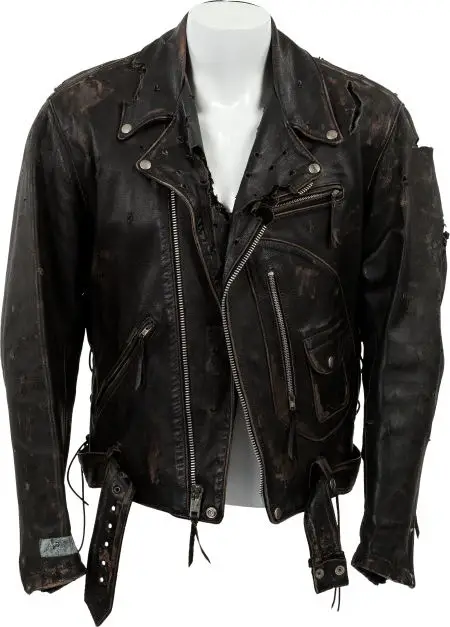 The jacket sans Arnie.
The final bid was $11,000. It is expected to sell for $16,000 (although the price could have been damped by the fact that there was more than one jacket used in the movie).
                            
USED IT, ABUSED IT, TESTED IT:  MARTY SMITH RE-GRIP GRIP


As three-time AMA National Champion Marty Smith worked with students at his Marty Smith Motocross Clinic, (619) 659-0273, he came to realize that the hardest thing to teach riders to do was to regrip the throttle as they moved their arm through the full range motion. In frustration Marty designed a special grip that had a raised bar running lengthwise at the 4 o-clock position. The raised bar served as an indicator to help his riders regripped properly.
VERDICT: We liked the Marty Smith Re-Grip because it made us think and it made us better riders?$12.95 or www.odigrips.com or www.martysmithmotocross.com.
                            
ROCKY MOUNTAIN ATV/MC TO BE TITLE SPONSOR OF LORETTA LYNN


What most people just call Loretta Lynn will officially be known as the "Rocky Mountain ATV/MC AMA Amateur National Motocross Championship, presented by Amsoil" in 2014. The race will take place from July 27 to August 2 at the Loretta Lynn Ranch in Hurricane Mills, Tennessee. "We are excited to be a part of the Rocky Mountain ATV/MC AMA Amateur National Motocross Championship at Loretta Lynn's," said Rocky Mountain CEO Dan Thomas. "So many stars in our industry have come through these ranks; we are thrilled to be involved with the next generation and be able to invest in the future of our sport!"
As for previous title sponsor Red Bull?they are now the "Official Energy Drink of Loretta Lynn's." But wouldn't that really be "The Official Energy Drink of the Rocky Mountain ATV/MC AMA Amateur National Motocross Championship, presented by Amsoil?"
                            
DOUBLIN GAP MOTOCROSS LOSES IT SUPREME COURT APPEAL OF A COUNTY CAMPING BAN


The Doublin Gap Motocross track had appealed to Pennsylvania's highest court after two other courts denied their challenges to a Hopewell Township ordinance that prevents spectators from staying overnight at its track. The Supreme Court decided not to consider that appeal this week. The ordinance regulates gatherings of 450 or more unrelated persons. The statute requires that outdoor gatherings that attract such crowds must end by midnight and forbids anyone to remain on the premises between 1:00 a.m. and 6:00 a.m. Doublin Gap has been fighting the ordinance in court for six years and have been in business in the township for 32 years.
                            
CANADIAN TRACKS FORM THEIR VERSION OF THE NPG…THE APG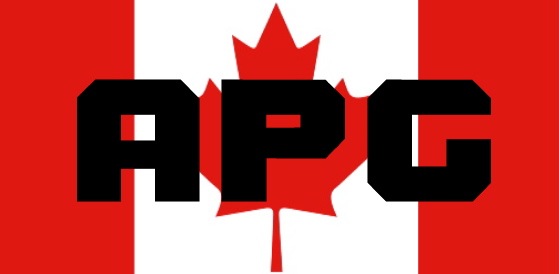 Canada's biggest motocross facilities have formed an alliance to help promote Canadian motocross at the amateur,pro, national and international level. The Allied Promoters Group is based on the American National Promoters Group (NPG) that protected the AMA National tracks from the excesses of AMA bureaucratic interference. The APG currently is made up of Wild Rose MX (Alberta), Popkum (British Columbia), Riverglade (New Brunswick) and Ontario's Sand Del Lee, Gopher Dunes, and Walton Raceway.
                            
MXA'S BIRTHDAYS OF THE WEEK: MARTY MOATES WOULD HAVE BEEN 57 THIS THURSDAY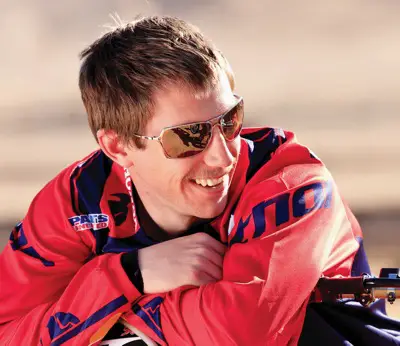 Dec. 9…Ben Townley 1984
Dec. 10…Bob Graham
Dec. 10…Earl May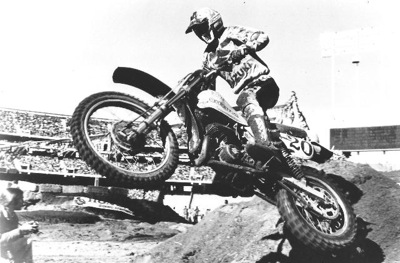 Dec. 11…Darrell Shultz
Dec. 11…Lance Smail 1970
Dec. 11…Keith S. Johnson 1970

Dec. 12…Marty Moates 1956
                            
ONE YEAR AGO: WHAT WAS HAPPENING THIS WEEK 12 MONTHS AGO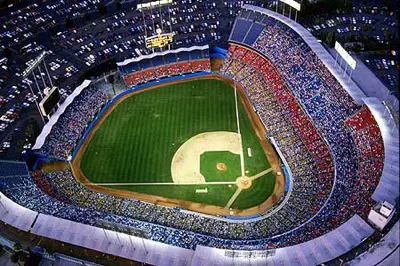 Dodger Stadium canceled: Due to planned improvements that the Los Angeles Dodgers intended to make to Dodger Stadium during the off-season, the AMA Supercross scheduled to be held at Dodger Stadium in Los Angeles on January 19, 2013, was moved to Anaheim Stadium. And there is no plan to return to Dodger Stadium?where attendance was mediocre.

Rest in peace Jantz: Christopher "Jantz" Grodzicki was 16 years old when he died last year. Prayers continue to go out to his family.


Godspeed! Kelvin Franks: Kelvin Franks was a one of the most creative minds in motocross and spent most of the 1970s and early '80s in the United States building custom, one-off motocross bikes. Kelvin was also a co-founder of the CMC racing organization and returned to Australia after his stint in the USA to open the Australian version of Franks Racing Products.

2012 AMA Motorcyclist of the Year: KTM's Jon-Erik Burleson was named the 2012 AMA Motorcyclist of the Year for leading KTM toits massive growth climb since taking command in 2005.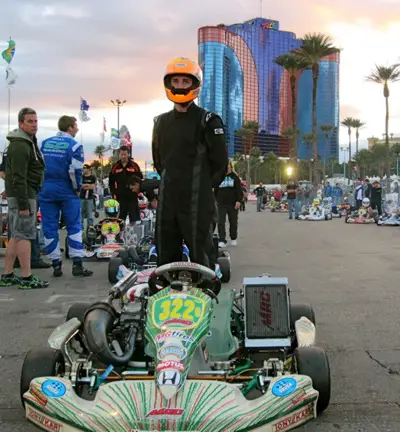 Billy Musgrave: MXA test rider Billy Musgrave won the S2 Class Championship at the 2012 Las Vegas "Super Nationals of Karting." This win punched his ticket to turn Pro and in 2013 he finished in the top ten in the S1 Pro ranks in Vegas. For more kart info go to www.musgraveracing.com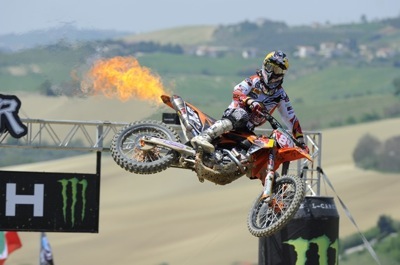 Not Herlings dream: Last December was the first time that Jeffrey Herlings announced that he didn't want to race in America. Herlings said, "I want to stay in Europe. It might be other people's dream to go to America, but it isn't really mine."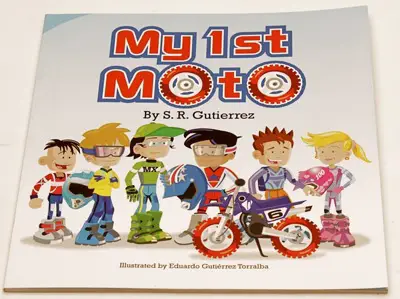 "My First Moto" Christmas book: This 48-page cartoon book follows a young riders first motocross experience. The illustrations are done by MXA artist Eduardo Gutierrez Torralba. To order one for your kid for this Christmas go to www.my1stmoto.com. To read a review and see of video of the book go to www.motocrossactionmag.com/Main/News/LOOKING-FOR-A-CHRISTMAS-PRESENT-FOR-YOUR-LITTLE-RA-9602.aspx

6D Helmets introduced: Racers Bob Weber and Robert Reisinger announced the arrival of their innovative 6D helmet last December. It's dual liners and 27 unique dampers gave it the ability to absorb a wider range of impacts than a conventional helmet.
                            
POLICE AND FIRE CHRISTMAS GRAND PRIX ON TUESDAY, DECEMBER 10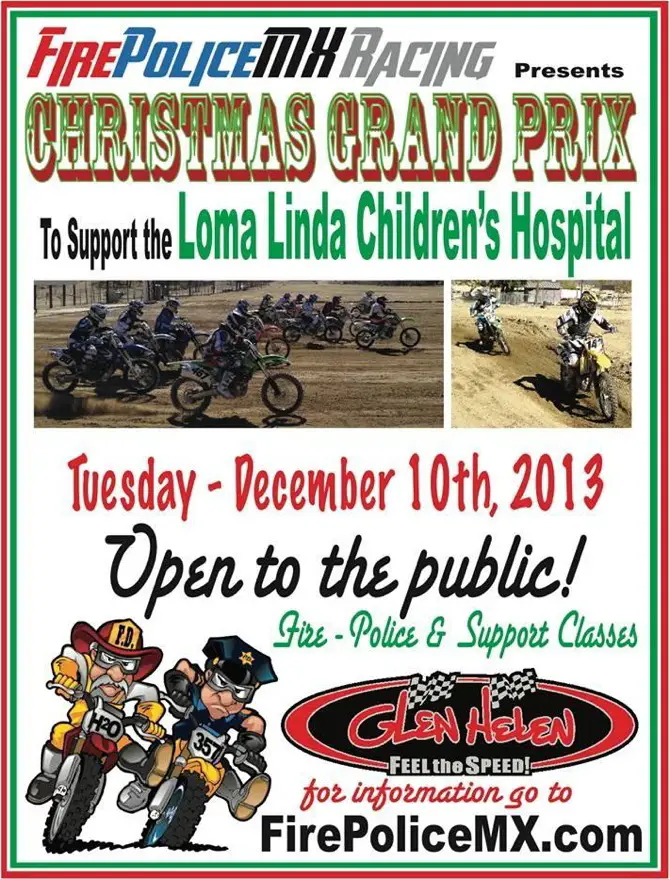 For more info go to www.policefiremx.com
                            
2014 AMA SUPERCROSS SERIES IS FOUR WEEKS AWAY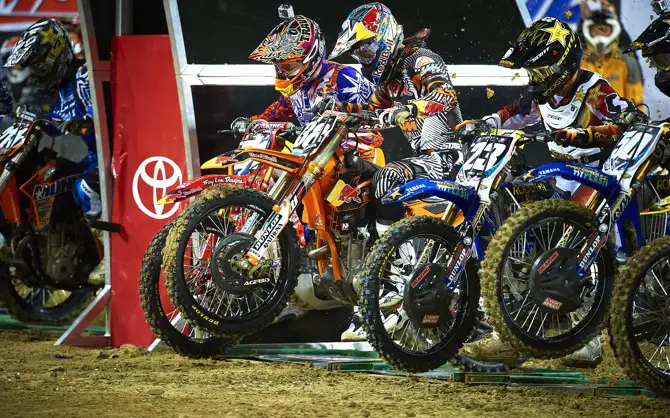 2014 AMA SUPERCROSS SERIES
January 4……………Anaheim, CA
January 11………….Phoenix, AZ
January 18………….Anaheim, CA
January 25………….Oakland, CA
February 1………….Anaheim, CA
February 8………….San Diego, CA
February 15………..Arlington, TX
February 22………..Atlanta, GA
March 1……………..Indianapolis, IN
March 8……………..Daytona Beach, FL
March 15……………Detroit, MI
March 22……………Toronto, CAN
March 29……………St. Louis, MO
April 5……………….Houston, TX
April 12……………..Seattle, WA
April 26……………..East Rutherford, NJ
May 3………………..Las Vegas, NV