MOTOCROSS ACTION'S WEEKEND NEWS ROUND-UP: A WEEKEND FULL OF SURPRISES, NOT THE LEAST THAT THE LAWN DIDN'T GET MOWED AGAIN

THUNDER VALLEY 250/450 RESULTS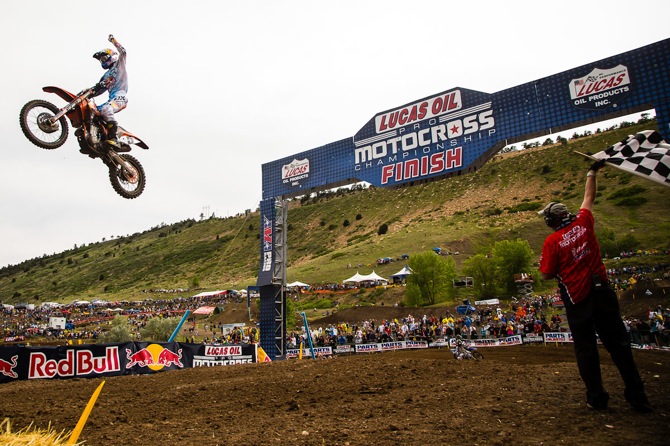 Colorado went to Ryan Dungey, but the story line has gotten more interesting. Can Bubba return? The 24-0 is off the table. Is this the win that turns Dungey into a machine? There are still 9 races to go? Photo: Hoppenworld
450 CLASS:
1. Ryan Dungey…1-1
2. Jake Weimer…2-4
3. Andrew Short…7-2
4. Nico Izzi…5-5
5. Brett Metcalfe…3-10
6. Mike Alessi…4-9
7. Justin Brayton…9-6
8. Michael Byrne…12-7
9. Billy Laninovich…11-8
10. Kyle Chisholm…10-11
250 CLASS:
1. Justin Barcia…1-2
2. Blake Baggett…3-1
3. Ken Roczen…2-4
4. Eli Tomac…4-3
5. Marvin Musquin…5-5
6. Malcolm Stewart…8-6
7. Blake Wharton…6-9
8. Wil Hahn…10-7
9. Kyle Cunningham…9-10
10. Jake Canada…7-14
RYAN DUNGEY: "IT'S A BUMMER TO SEE JAMES SIT OUT THIS RACE, HATE TO WIN IT LIKE THAT, BUT HE'S A STRONG DUDE, I'M SURE HE'LL BE BACK"

FRENCH GRAND PRIX RESULTS


With the mud of Brazil and dust of Mexico behind him, Jeffrey Herlings now means business in his quest for the 250 World Championship. Photo: Ray Archer
450 CLASS:
1. Tony Cairoli…1-1
2. Christophe Pourcel…3-2
3. Gautier Paulin…2-3
4. Clement Desalle…5-4
5. Xavier Boog…4-7
6. David Philippaerts …10-5
7. Steven Frossard…8-8
8. Sebastien Pourcel…11-6
9. Ken de Dycker…7-10
10. Rui Goncalves…9-9
250 CLASS:
1. Jeffrey Herlings…1-2
2. Tommy Searle…3-1
3. Jeremy van Horebeek…2-3
4. Joel Roelants…4-4
5. Jordi Tixier…6-5
6. Valentin Teillet…5-9
7. Jake Nicholls…10-8
8. Max Anstie…12-7
9. Petar Petov…13-10
10. Romain Febvre…11-13
FIM 450 POINTS STANDINGS
1. Tony Cairoli…253
2. Christophe Pourcel…214
3. Clement Desalle…213
4. Gautier Paulin…212
5. Ken DeDycker…179
FIM 250 POINTS STANDINGS
1. Jeffrey Herlings…270
2. Tommy Searle…248
3. Jeremy van Horebeek…231
4. Joel Roelants…188
5. Max Anstie…160
IF THE FRENCH GRAND PRIX RESULTS REQUIRE MORE THAN HOMESCHOOLING ALLOWS FOR ? WATCH THE VIDEO HERE

TAKE A LAP OF ST. JEAN D'ANGLEY WITH RUI

CANADIAN NATIONAL MOTOCROSS CHAMPIONSHIP RESULTS FROM NANAIMO


450 CLASS
1. Matt Goerke…1-1
2. Colton Facciotti…2-2
3. Bobby Kiniry…3-3
4. Kyle Keast…4-4
5. Tyler Medaglia…7-5
6. Tyler Villopoto…6-8
7. Dusty Klatt…12-6
8. Gavin Gracyk…11-7
9. Kyle McGlynn…10-1
10. Shawn Maffenbeier…8-13
Other notables: 11. Jaromir Romancik; 17. P.J. Stratton; 19. Greg Crater; 21. Todd Sewell; 32. Julian Cerny; 33. Bryar Perry.
250 CLASS
1. Teddy Maier…7-1
2. Kyle Beaton…2-6
3. Jared Allison…6-3
4. Jeremy Medaglia…1-12
5. Parker Allison…4-7
6. Ross Johnson…10-5
7. Zach Delana…13-4
8. Spencer Knowles…33-2
9. Brad Nauditt…11-9
10. Ryan Abrigo…3-20
Other notables: 11. Topher Ingalls; 13. Cody Woodworth; 23. Jared Petruska; 26. Bryton Alliosn; 32. Trevor Mort.

MATTHIAS WALKNER WINS CROATIAN MX3 GP ROUND


Matthias Walkner took HIS KTM 450SXF "Ryan Dungey Replica" to his second straight MX3 victory in Mladin, Croatia.
MX3 CROATIA RESULT
1. Matthias Walkner…2-2
2. Klemen Gercar…1-4
3. Matevz Irt…6-1
4. Martin Michek…3-3
5. Antti Pyrhonen…4-6
6. Gunter Schmidinger…7-5
7. Petr Bartos…9-7
8. Michael Staufer…5-12
9. Dimitry Parshin…10-8
10. Ludvig Soderberg…8- 14
MX3 POINTS STANDINGS
After 5 of 10 events
1. Matthias Walkner…186
2. Gunter Schmidinger …160
3. Martin Michek …145
4. Antti Pyrhonen…143
5. Klemen Gercar…142
6. Michael Staufer…121
7. Matevz Irt…117
8. Lukasz Lonka…90
9. Petr Bartos…90
10. Ludvig Soderberg…68

MICHAEL LEIB TALKS ABOUT HIS RETURN TO EUROPE…AND THE MEXICO CONTROVERSY
WANNA GO TO THE RICKY CARMICHAEL MOTOCROSS SCHOOL? OKAY, CLICK ON THE TWO VIDEOS BELOW TO LEARN HOW TO START & HOW THE RIDE RUTTED CORNERS

RC ON RUTTED CORNERS

RC ON STARTS

MXA PRODUCT INTRO! 2013 TROY LEE DESIGNS SE3 HELMET: THE CYCLOPS


The 2013 SE3 Cyclops meets Snell M2010, DOT and ECE 22.05 standards. The SE3 has a dual-density EPS liner, quick-release cheek pads, removable CoolMax and Dri-Lex liner, machined cross-top titanium visor screws and a custom helmet bag. For more info go to www.troyleedesigns.com.
MXA'S YAMAHA WR450F PROJECT BIKE GETS ITS FIRST SPIN ON A MOTOCROSS TRACK!

FMF'S TWO-STROKE ADS DESERVE KUDOS… THE CREATIVE SMOKER ADS JUST KEEP COMING



MOTUL'S MC CARE MAINTENANCE AND CARE PRODUCTS FOR YOUR BIKE


Motul has announced the launch of MC Care? a comprehensive line of care and maintenance products specifically formulated for motorcycle, ATV and powersports users. Motul MC Care includes 18 products (nine that arebrand new), which revolutionize the way you care for your motorcycle.

MC Care is coded in four different categories, the items in each category then numbered for ease-of-use and reordering (for example, "M4" for new Hands Clean):

A ? Air Filter Maintenance (Filter Clean, Filter Oil and new Filter Oil Spray.)
C ? Chain Maintenance (Chain Clean, Chain Lube Road/Off-Road/Factory Line for sport bikes, and new Chain Paste.)

E ? External Care (Moto Wash, Wash & Wax, Shine & Go, new Insect Remover, new Scratch Remover, new Chrome & Aluminum Polish, and new Perfect Seat.)
M ? Motorcyclist & Equipment Care (new Helmet Clean, new Perfect Leather and new Hands Clean.)

To learn more about the new MC Care line from Motul, contact your Motul dealer, or go online at www.motul.com

SPEND A DAY AT THE MOTOCROSS RACES WITH THE TOMAC'S: ELI & JOHN

MXA TEST RIDER DOWN…WE TOLD HIM THOSE THINGS WERE DANGEROUS


Billy at REM last Saturday.
MXA test riders have lots of interests and, when they aren't racing or testing motocross bikes, they break into groups to either race karts, fly aerobatic airplanes or go target shooting. So, after finishing third at last Saturday's REM race at Glen Helen in the 250 Pro class, Billy Musgrave went to California Speedway in Fontana for a kart testing session. Billy is a very successful sponsored kart racer in the SKUSA Pro Tour and the ProKart Challenge Series.

The MXA kart team going one-two-three, Billy is in kart number 222.
NASCAR Late Model racer Travis Irving asked Billy to test his kart for him and Billy obliged (with advice to take it easy in the unfamiliar kart from his kart racing dad Willy). Unfortunately, the kart had a big push in the front end and Billy kept trying to get it to go faster. He lost the front end and spun into a tire wall, but since Travis Irving's seat was too large for Billy, he was cocked sideways in the seat when he hit the wall and broke his right femur in the crash. Perhaps Billy should switch to aerobatic planes or guns.
To see the MXA kart team in action, watch the video below.
CHAD REED STARTS HIS RACE CAR A CAREER AT HICKORY


Chad…now that is a smile.

Tighten those belts and let's jump the double.
It is no secret Chad wants to be a race car driver…or that the 30-year-old isn't getting any younger. His dream is to compete in the Australian V8 Supercar series. Chad knows that he has to start honing his car skills if he wants to get anywhere near a sponsored seat. Last week at Hickory Speedway Chad was a guest of Marcos Ambrose Motorsports (a fellow Auusie) and got to race a Late Model event. Chad was running 14th when he had a collision and dropped out at the midway point with front end damage. Kudos to Chad for taking step one on his way to his second childhood.
SILKOLENE SIGNS MX HEAVEN RACING TEAM FOR AMA NATIONALS

Press release: Fuchs Silkolene USA is proud to announce MX Heaven Racing Team has signed an agreement that will have them exclusively use Silkolene Superior Motorcycle Lubricants for the remainder of the 2012 season. The four-rider team, made up of three Swedish and one Russian racer, will race the 450 class in this year's AMA Outdoor MX Series. Cheer on riders; Fredrik Noren, Robert Lind, Rickard Sandberg and Serge Astaykin at a National event near you.
MX Heaven Team Manager Stefan Elvin said, "It's a pleasure and fits our team very well, to be working with a premium brand for our oil and lubricant needs. We look forward to being part of the growing Team of Silkolene, both in racing and testing."
Jim Ricci, Sales & Marketing Manager of Fuchs Silkolene USA, is also thrilled about the agreement with MX Heaven Racing Team "We're excited to be the official Lubricant for the MX Heaven Racing Team. They've shown to be very professional on and off the track; working with Stefan and the four riders has been a pleasure. We wish the Team best of luck in the 2012 outdoor season." To see our complete range of Superior Motorcycle Lubricants, visit www.silkoleneusa.com
For more information about MX Heaven Race Team, visit www.mxheaven-usa.com
JOSH GRANT MAKES THE TWO EASIEST PASSES THAT ANY AMA NATIONAL RIDER WILL EVER MAKE

KTM HAS THE GREATEST ACCESSORY CATALOG IN THE HISTORY OF MOTOCROSS…NEED PROOF?
Every company has aftermarket products and a division charged with the duty of finding the best products for their customers. If there was a contest for the most eclectic accessories KTM would win hands down. Sadly, not every KTM aftermarket product is sold in the USA, but you can find out by going to www.ktm.com. Here is a small sample:


We call it a baby pacifier, but KTM calls it a Silencer System…fitting.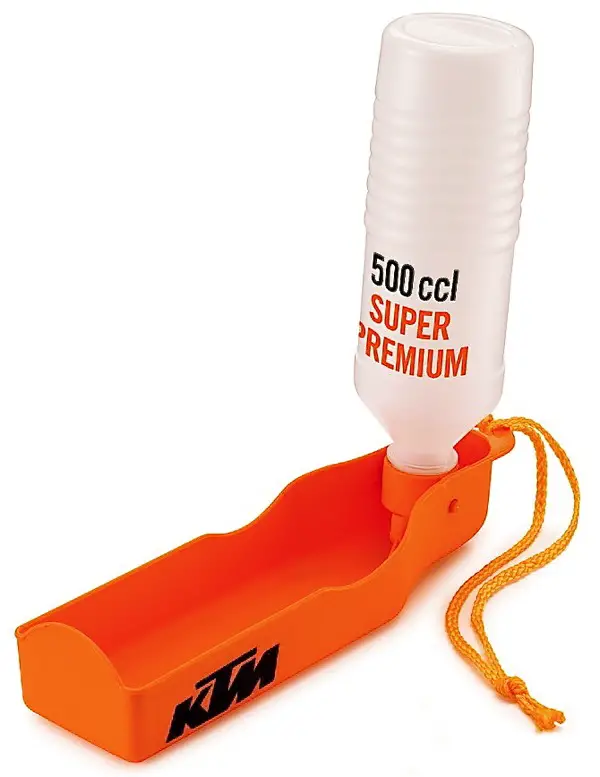 Want to share your water with Rover? KTM has a water bottle with a built-in dog drinking trough.

Tired of boring, old-school, blocky ice cubes? Why not liven up your next party with KTM ice.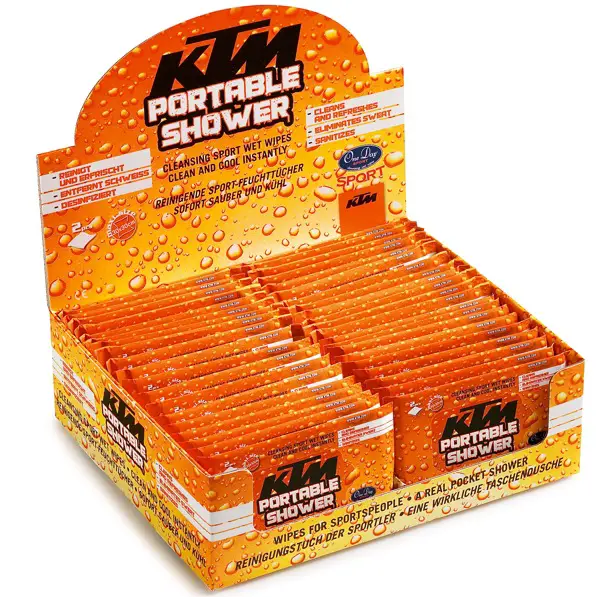 No time for a shower? KTM has you covered.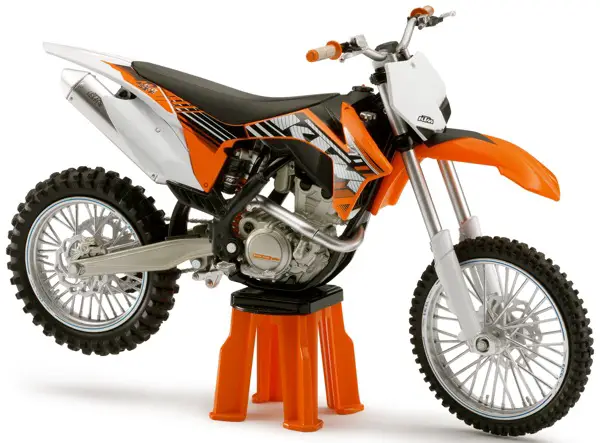 Can't afford the real thing? KTM has you covered again…and they throw in a free stand along with the scale model.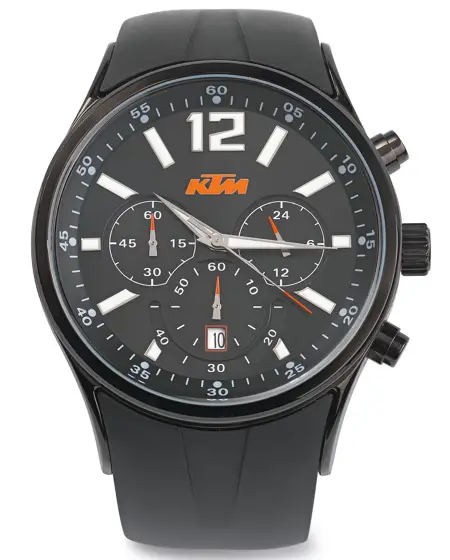 It's always KTM time.


It never rains in California, but we could still use these are high-top shower shoes.


We have it on good authority that this is the same rubber ducky that Ken Roczen has in his tub.

TEAM HONDA WORLD'S FRENCH GP PREVIEW: YOU GOTTA LOVE THIS RUSSIAN

YAMAHA TO BUILD THE "NANO" STREET BIKE… UNDER $500


The Tata nano.
For those not up on the Indian transportation business, the Tata Nano is one of the least powerful and lowest cost cars in the world. Originally hyped as a $2500 car, the 624cc, rear-engine, manual transmission, four-passenger, four-door car was suppose to give every person in India the ability to buy a car. Pricing never hit the target and the Nano is only a moderate success in India.

The Yamaha Crux.
Now, Yamaha wants to build a motorcycle that will sell for less that $500…for the Indian market. Hiroyuki Suzuki, chief executive officer of Yamaha India said, "Until this year, basic development of products was being done at our headquarters in Japan. Now we have an R&D center to make minor changes on models in India. In the future, our R&D team should become independent and capable of developing a new motorcycle in the commuter segment." Yamaha currently has a small share of the enormous low-cost Indian commuter segment with the YBR110 and Crux, with about 5000 units a month combined.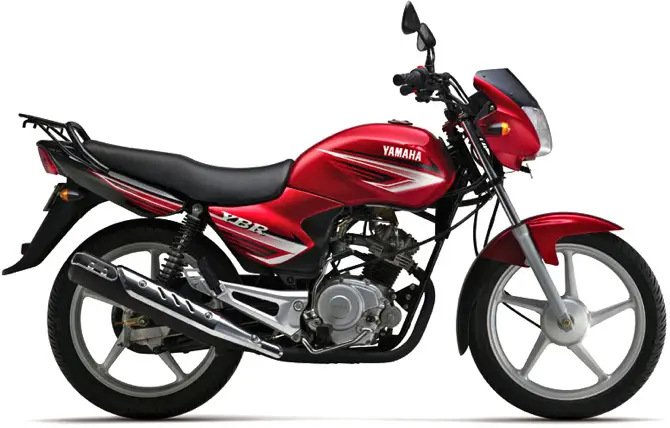 The Yamaha YBR110.
If Yamaha can produce the world's cheapest motorcycle with the aid of India, they could start importing them to Africa and Latin America.
HAVEN'T GOTTEN YOUR FILL OF THE 2013 CRF450? ? HERE ARE TWO VIDEOS THAT EXPLAIN IT THOROUGHLY

THE GOLDEN BOY BECOMES THE GOLDEN VOICE


Broc and Bobby.
If you live in San Diego, you can hear the "Bike Week Radio Show" every Sunday morning at 9:00 a.m. on XX1090 Sports Radio (beginning on June 17). Broc Glover and Bobby Wooldridge will be joined by a variety of expert guest and show hosts from throughout the motorcycle universe. Topics will run the gamut from sport bikes, to dual-sport, to MotoGP, to motocross, to customs, dream rides, repair guides, and much, much more. For more info about how to hear the show outside of San Diego go to www.bikeweekradioshow.com.
FREESTONE NATIONAL IN THE REAR VIEW MIRROR: SEE IT NOW BECAUSE IT WILL BE OLD NEWS SOON (JAMES NARRATES)

MOTOCROSS MURDER MYSTERY: "MUD, BLOOD & MOTOCROSS" BY MICK WADE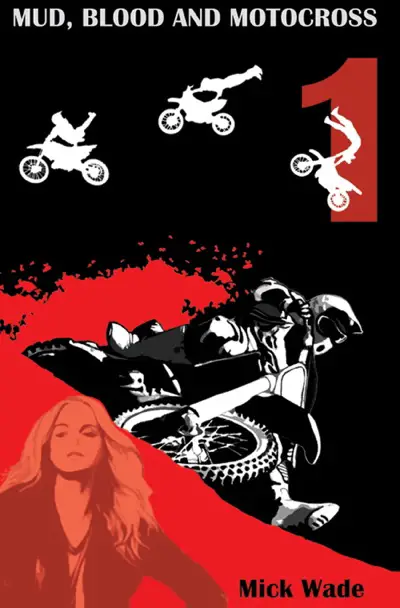 "Nick Bishop plans to dominate the motocross circuit this summer, only a drug heist and two unsolved murders stand in his way. All Nick wants to do is blaze on the trails and battle on the track, but his priorities change when his friend and mentor Billy Mackenzie is falsely accused of murder. Not trusting the local police, Nick and his friends take it upon themselves to find the real killer and prove Billy innocent. Mud, Blood and Motocross is an action adventure for young adults with mystery, suspense, and romance. It contains mild language and some violence. Recommended ages 14 and up." For more info go to www.mickwade.com or amazon.com. Available for e-books from iTunes, Amazon, Sony and Barnes & Noble.

EVER WISH YOU COULD SEE INSIDE A WORKS BIKE…WELL, WE CAN TRUMP THAT WITH THE INSIDE OF A FORMULA 1 CAR (CUT IN HALF)

SOCAL VINTAGE "MX CLASSIC 3" ON JUNE 9 AT BARONA OAKS: SMITH, LECHIEN, BELL, TRIPES, CROFT, STACKABLE & GIBSON


For more info go to www.socalmxclassic.com

DAVE THORPE INTERVIEW: HE'S THE TEAM MANAGER OF THE BRITISH-BASED BUILDBASE HONDA TEAM NOW
EVERY RIDER WITH AN AMA NATIONAL NUMBER


Justin Barcia only gets to run the number 1 when he is racing the 250 East (which is over). In the AMA Nationals he is 20. Next year, he hopes to get a higher number when he is in the 450 class full-time.
MXA wants to give you an up-to-date list of every rider and his number leading into the Thunder Valley 250/450 National weekend. Be forewarned, there are 395 riders on the list (and occasionally the AMA gives a rider two different numbers, but normally straightens it out later).
2012 AMA NATIONAL NUMBERS
1. Ryan Villopoto (450 MX/SX)
1. Dean Wilson (250 MX)
1. Broc Tickle (250 West?will not be used in 2012)
1. Justin Barcia (250 East)
2. Ryan Villopoto (will not be used in 2012)
3. Mike Brown
4. Available (to former National Champions)
5. Ryan Dungey
6. Available (to former National Champions)
7. James Stewart
8. Available (to former National Champions)
9. Ivan Tedesco
10. Justin Brayton
11. Kyle Chisholm
12. Blake Baggett
13. (Eli Tomac earned this number by elected to run 17 instead)
14. Kevin Windham
15. Dean Wilson
16. John Dowd
17. Eli Tomac
18. Davi Millsaps
19. Kyle Cunningham
20. Justin Barcia
21. Jake Weimer
22. Chad Reed
23. Gareth Swanepoel
24. Brett Metcalfe
25. Broc Tickle
26. Michael Byrne
27. Nick Wey
28. Tyla Rattray
29. Andrew Short
30. Alex Martin
31. Martin Davalos
32. Tommy Hahn
33. Josh Grant
34. Cole Seely
35. Darryn Durham
36. Kyle Regal
37. Malcolm Stewart
38. Marvin Musquin
39. Tye Simmonds
40. Gannon Audette
41. Trey Canard
42. Ricky Dietrich
43. Christian Craig
44. Jason Anderson
45. Nick Paluzzi
46. Les Smith
47. Chris Blose
48. Jimmy Albertson
49. Justin Bogle
50. Nico Izzi
51. Travis Baker
52. Ben Lamay
53. Ryan Sipes
54. Weston Peick
55. Lance Vincent
56. Austin Stroupe
57. Jake Canada
58. Will Hahn
59. Vince Friese
60. Matt Lemoine
61. Austin Howell
62. Travis Sewell
63. Colton Facciotti
64. Matt Boni
65. Ryan Morais
66. Jason Thomas
67. Scott Champion
68. Shane Sewell
69. Jimmy DeCotis
70. Ken Roczen
71. Kevin Rookstool
72. Jarred Browne
73. Josh Clark
74. Tyler Bowers
75. Josh Hill
76. Calle Aspegren
77. Lowell Spangler
78. Tommy Weeck
79. Tyler Medaglia
80. Kyle Keylon
81. Robert Kiniry
82. Justin Sipes
83. Kyle Partridge
84. Killy Rusk
85. Robert Marshall
86. Taylor Futrell
87. Matt Goerke
88. Ben Evans
89. Tyler Bright
90. Bryce Vallee
91. Dalton Carlson
92. Hunter Clements
93. A.J. Catanzaro
94. Cole Siebler
95. Chris Plouffe
96. Kyle Peters
97. Jeremy Medaglia
98. Tye Hames
99. Sean Hackley
100. Josh Hansen
102. Chris Gosselaar
105. Matt Moss
112. Ryan Marmont
117. Kelly Smith
118. Bryar Perry
119. Max Anstie
124. Ryan Clark
125. Daniel Blair
126. Hunter Hewitt
129. Vernon McKiddie
132. Kyle Beaton
133. Myles Tedder
135. Robert Fitch
136. Jessy Nelson
140. Johnny Moore
143. Michael Horban
145. Travis Smith
149. Casey Hinson
153. Gregory Crater
160. Cole Thompson
161. Todd Carlson
162. Mason Hume
166. Dakota Tedder
170. Michael Leib
171. Cole Siebler
173. Travis Johnson
174. Chase Spears
175. Bruce Rutherford
179. Emil Foldager
180. Doug Leavitt
182. Kyler Jones
186. Sean Borkenhagen
187. Bryce Huffman
192. Cameron Lansing
200. Michael McDade
201. Cameron Rodriquez
202. Tanner Young
204. David Gassin
207. Sean Collier
208. Donald Vawser
211. Tevin Tapia
212. Auston Albers
214. Jason Kueber
215. Broc Armbruster
216. Jared Boothroyd
219. Ryan Rangel
220. Todd Bannister
222. Chris Howell
224. Heath Harrison
225. Tyler McEwen
226. Devin Brassfield
227. Cole Martinez
232. Billy Laninovich
239. Brian Sjogren
241. Derek anderson
244. Ryan Zimmer
246. Mike Henderson
247. Teddy Parks
251. James Justice
260. Nicholas Myers
265. Luke Peters
268. Bryce Shondeck
275. Jeff Gibson
276. John Jelderda
278. Parker Anthony
284. Cody Church
285. Tony Archer
293. Brian Sjogren
296. Trevor Whitmarsh
300. Kurtis Manderscheid
303. Carlos Gonzalez
304. Bradley Ripple
308. Nick Jackson
311. Jesse Rangas
312. Teddy Maier
314. Alex Ray
327. Jeremy Girard
328. Chad Crawford
329. Chad Gores
331. Justin Bunn
333. Cody Mackie
335. Seth Caldwell
337. Jeremy O'Driscoll
338. Zach Osborne
339. Michael Thacker
344. Derek Currie
346. Brandon Marley
349. Michael Willard
351. Jon-Paul Powell
352. Kevin Markwardt
354. Chris Johnson
357. Jacob Locks
364. John Kemp
370 Drew Yenerich
374. Cody Gilmore
377. Christophe Pourcel
380. Kevin Lepp
382. Preston Thomas
383. Brandon Rangel
384. Carl Schlacht
385. Adam Gulley
386. Aaron Gulley
389. Chris See
393. Daniel Herrlein
394. Tanner Moore
400. Trevor Ivey
401. Matthew Marden
404. Zack Freeberg
405. Joe Lafalce
406. Ryan Abrigo
407. Adam Chatfield
409. Dillon Huddleston
412. Levi Kilbarger
415. Nicholas Schmidt
423. Brandon Gillespie
429. Richard Rinauro
435. Scott Agostini
438. John Cal Baker
439. Ryan Hughes
440. Lee Witt
443. Jeffrey Mort
446. Frank Lettieri
447. Deven Raper
449. Dakota Kessler
451. Rashidi Kerrison
458. Troy Bettenhausen
459. Conrad Weiland
461. Dave Ginolfi
464. Mitchel Alcorn
466. Kerry Moore
468. Zach Fettinger
476. Colin Jurin
480. Cory Green
481. Sergey Astaykin
498. Cody Robbins
501. Scotty Wennerstrom
505. Sean Lipanovich
508. Nick Click
512. Jorge Bujanda
513. Danny Pacini
516. Brian Foster
522. William Wichers
529. Tylor Hemme
532. Ricky Renner
533. Gannon Audette
534. Travis Freistat
535. Joey Peters
536. Erik Meusling
537. William McDonough
544. Morgan Burger
546. Kevin Urguhart
548. Broc Schmelyun
550. Beau Bentley
554. Tyler Livesay
556. Preston Mull
558. Dylan Slusser
564. Jeremy Huddleston
565. Preston Mull
566. Logan Martin
567. Dylan Lane
569. Dylan Ziolkowski
570. Beau Hudson
572. Zach Jaynes
580. Roberto Castro
583. Tyler Sjoberg
587. Dustin Kendall
588. Jerry Lumsden
589. Joey Olson
595. Evgeny Mikhaylov
599. Ronnie Hapner
606. Ronnie Stewart
608. David Pulley
610. Chris Tracy
611. Mason Glorioso
615. Daniel Aulseybrook
617. Gavin Faith
619. Mark Weishaar
620. Brad Nauditt
621. Vann Martin
622. Sean Jackson
627. Tylor Hemme
629. Shawn Pickett
632. Ramsey Canham
633. Clay Drew
634. Eric Senk
636. Keith Knight
639. David Buller
643. Jake Oswald
644. Garret Eckman
646. Derek Overton
647. Parker Eckman
651. Cody Nobles
652. Dustin Pipes
655. John Pauk
659. Justin Freund
661. Michael Lang
668. Billy Jurevich
670. Dylan Schmoke
671. Todd Caldwell
672. Seth Rarick
675. Kyle Hussey
684. Justin Kopcak
685. Brett Pike
693. Tucker Saye
696. Tyler Granger
697. Kyle Goerke
680. Tyler Keenom
693. Tucker Saye
702. Cameron Stone
707. Alex Millican
708. Joe Perron
712. Justin Starling
713. Chad Cook
714. Shawn Rife
715. Phil Nicoletti
718. Matt Schneider
720. Joseph Marburger
722. Adam Enticknap
726. Cody Lackore
727. Rhett Urseth
731. Steve Roman
735. Travis Pitt
747. Trevor Carmichael
750. Jared Hicks
752. Bryce Stewart
753. Derek Brewster
754. Tyler Allen
757. Kevin W. Johnson
758. Jason Potter
764. Cody Lee
763. Corey Ahl
765. Michael Giese
768. Cole Shondeck
771. Terren O'Dell
772. Robert Noftz
773. Walt Van Olden
774. Preston Tilford
783. Beau Burnett
788. Matt Vonlinger
790. Robert Imondi
792. Bracken Hall
793. Yuta Ikegaya
794. Yoshiki Inagaki
800. Mike Alessi
801. Jeff Alessi
804. Jason Langford
808. Noa Quinabo
812. Luke Vonlinger
816. Rustin Meyer
817. Dustin Pulliam
821. John Moeller
831. Ryan Smith
845. Brandon Glenn
848. Kendall Mason
854. Landen Powell
855. Jeffrey Shuck
862. Ozzy Barbaree
865. Dario Marrazzo
866. Rickard Sandberg
869. Robert Lind
870. Cyrille Coulon
878. Eric McKay
880. Canaan Barrilleaux
884. Kerim Fitzgerald
887. Daniel Sanders
897. Blake Ballard
891. Justin Bogle
902. Jesus Macias
903. Antonio Balbi
906. Killian Auberson
915. Adrien Lopes
917. Drew Thomas
918. Michael Akaydin
919. Shawn Rhinehart
925. Cody Young
927. P.J. Larsen
929. Travis Bell
930. Tom Parsons
941. Angelo Pellegrini
943. Carlos Oros
945. Michael Stryker
951. Tyler Clark
952. Adam Conway
956. Blake Wharton
963. Aviery Hickey
964. Dominque Thury
965. Travis Bright
968. Jackson Richardson
971. Nathan Malyszek
972. Michael Picone
973. Jean Baptiste Marrone
975. Jake Loberg
976. Josh Greco
979. Jonathon Withrow
981. Austin Politelli
983. Michael Riehm
985. Erdenebileg Khaliunbold
986. Topher Ingalls
992. Jean Ramos
996. Filip Thuresson
997. Linus Sandahl