MOTOCROSS ACTION'S WEEKEND NEWS ROUND-UP: DOUBLE TRANS-AMA NEWS, ANAHEIM SEATING CHART, YAMAHA AIR FORKS, LARRY BROOKS BIRTHDAY & MUCH MORE

                            
YAMAHA AIR FORKS? IS THIS THE FUTURE OR THE PAST?

You never know what you are going to see in SoCal. These Yamaha air fork canister have two separate air chambers. The lower air valve, under the canister, is for the basic air pressure setting. The upper valve, under the rubber cover, is set at a higher air pressure and is separated from the lower air chamber by a floating piston. When the pressure in the forks climbs, it pushes the floating piston upward against the higher pressure zone and you get two-stage air forks. There is nothing new under the sun?just 1976 and 2014 combined by enterprising MXA test riders.
                            
ANAHEIM 1 TRACK MAP & SEATING CHART: COMING ON JANUARY 4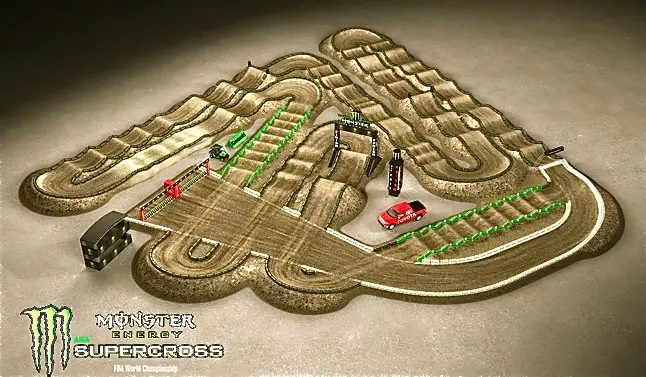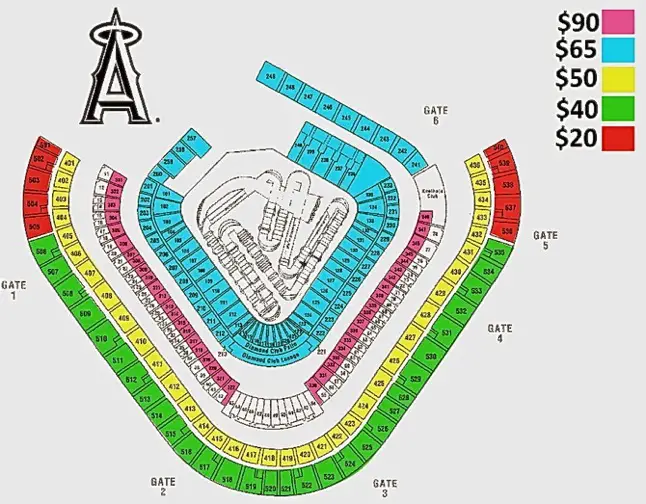 2014 AMA SUPERCROSS SERIES

January 4……………Anaheim, CA
January 11………….Phoenix, AZ
January 18………….Anaheim, CA
January 25………….Oakland, CA
February 1………….Anaheim, CA
February 8………….San Diego, CA
February 15………..Arlington, TX
February 22………..Atlanta, GA
March 1……………..Indianapolis, IN
March 8……………..Daytona Beach, FL
March 15……………Detroit, MI
March 22……………Toronto, CAN
March 29……………St. Louis, MO
April 5……………….Houston, TX
April 12……………..Seattle, WA
April 26……………..East Rutherford, NJ
May 3………………..Las Vegas, NV
                            
DESTRY ABBOTT SUPERCROSS EXPERIENCE: WIN PHOENIX SUPERCROSS TICKETS AND A CHANCE TO RIDE WITH DESTRY

For entry details go to www.azpaincenters.com/destry-abbott-supercross-experience/

                            
BROC SCHMELYUN JOINS SUPERCROSS INJURY LIST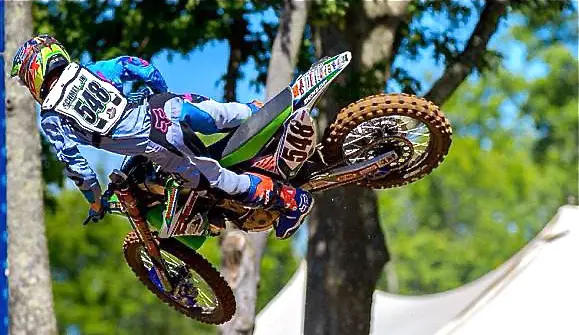 Broc Schmelyun.     Photo: Facebook
Traders Racing's Broc Schmelyun suffered two broken legs in a hard crash at Milestone that sent him off his KX450F and feet first into the face of a jump. After consulting his doctor, Broc will fly back to his home state of Pennsylvania to undergo surgery. This surgery will prevent him from competing in the 450 Class of the 2014 Monster Energy Supercross series
THE SEMI-COMPLETE INJURY LIST:
    Trey Canard……………Broken arm
    Davi Millsaps…………..Knee injury
    Joey Savatgy…………..Broken wrist,collapsed lung
    Justin Bogle…………….Broken vertebra, broken shoulder blade
    Austin Howell………….Broken thumb, collapsed lung
    Marvin Musquin……….Knee injury (ACL)
    Casey Hinson………….Broken hand, facial fractures
    Blake Baggett………….Broken foot
    Broc Schmelyun………Broken legs
                            
WHO WILL BE NUMBER ONE AT GLEN HELEN? ONE RACE LEFT THIS WEEKEND


Recognize any names? Your name could be here next year, but you'd have to race almost 40 times in 2014.

Actually there is no drama on who will win the REM Glen Helen number one plate for 2013. With one race left on Saturday, December 28 (and it pays double points), former AMA National Pro Jon Ortner cannot be caught thanks to an 84-point lead over second place Jeff Fahy and 124 points on third place rider Joe Sutter.
This is the 25th REM number one plate. Only four former number ones are still racing weekly?George Kohler (1994,1996, 2003), Jody Weisel (1998), Marc Crosby (2005) and Randy Skinner (2001, 2012). Notable past champions include four-time Champ Dennis Boulware (who died of a heart attack last year), 1995 and 1997 Champion Alan Olson (who has taken up golf), 2000 Champion Rich Eierstedt (who passed away in 2010), 2002 Champion Bengt Johansson (who moved back to Sweden), 2004 Champion Billy Musgrave (who has become a kart champion) and 2011 Champion Ray Pisarski (who took 2013 off to have back surgery).

Jon Ortner (10) doesn't even have to show up at the final race on Saturday, but he will.
2013 REM GLEN HELEN POINTS
(After 35 of 36 races)
1. John Ortner………….696
2. Jeff Fahy………………612
3. Joe Sutter…………….572
4. Cory Clark…………….548
5. Paul Doebereiner….506
6. Dave Eropkin………..500
7. George Kohler………438
8. Kendall Stanley……..432
9. Jody Weisel………….431
10. Willie Amaradio…..418
11. Mark Taylor…………414
12. Mic Rodgers……….410
13. Steve Donovan……390
14. Ron Shuler………….385
15. Dan Alamangos…..379
                            
MEMORIES OF THE WAY WE WERE


Before there were 17 Supercross races a year, American riders raced supercross at the Superbowl, Astrodome and Daytona, followed by the AMA Nationals and then finished each season off in the Fall with the Trans-AMA series. The Trans-AMA was the best of the USA versus the best of Europe. Sadly, when Supercross grew something had to be cut?and that was the Trans-AMA series.
                            
THIS WEEK'S BIRTHDAY BOYS: DW, DB, DD & LB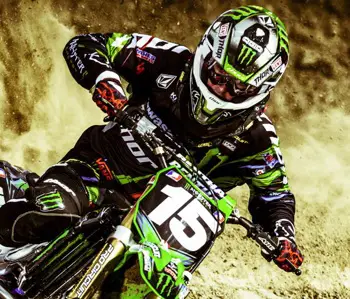 Dec. 28…Dean Wilson 1991
Dec. 29…Chris Gosselaar 1981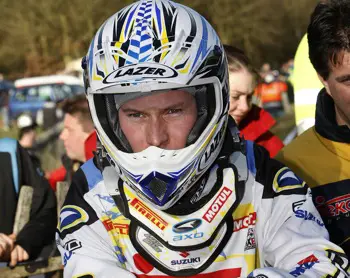 Dec. 29…Steve Ramon 1979

Dec. 31…Rodrig Thain 1979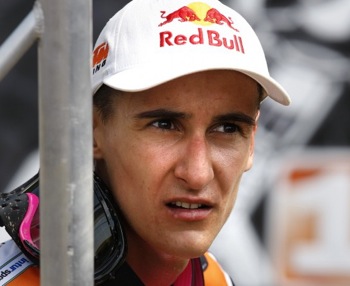 Dec. 31…Marvin Musquin 1989
Dec. 31…Doug Domokos 1955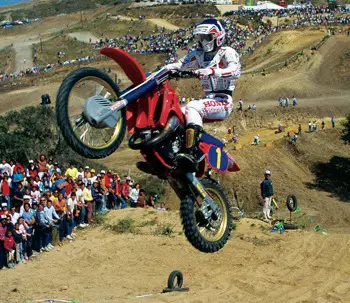 Dec. 31…David Bailey 1961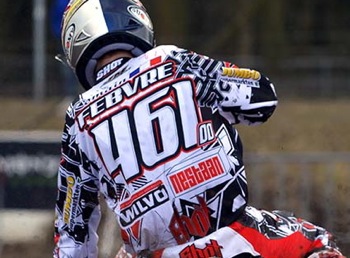 Dec. 31…Romain Febvre 1991
Jan. 2……Ron Hinson 1972
Jan. 2……James Dobb 1972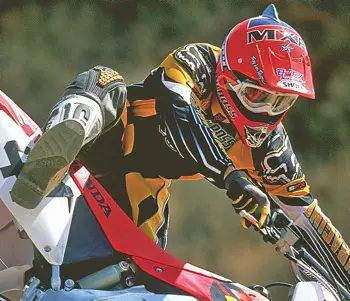 Jan. 1……Larry Brooks 1967
                            
SPEAKING OF RODRIG THAIN


Thain on his Gas Gas.
French rider Rodrig Thain, who raced in the USA from 1999 until 2006, recently announced his retirement. Although Thain disappeared for motocross, he did not quit racing. After leaving the USA at the end of 2006, Thain moved to the World Enduro Championship, where he had a successful career for Gas Gas.
                            
2013 YAMAHA PRO/AM STATE MX CHAMPIONSHIPS TO BE HELD IN 2014?ON JANUARY 5 AT GLEN HELEN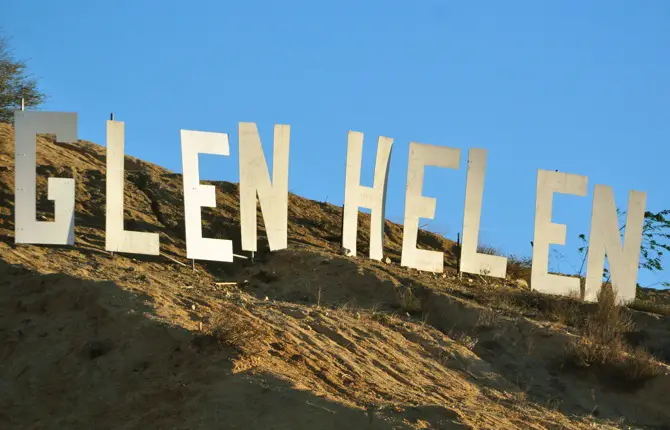 The postponed  2013 Yamaha Pro/Am State MX Championships have been rescheduled to January 5th at Glen Helen. Given the date change, caused by a severe wind event? the race program will be modified to accommodate both motocross and the GP in one day. There are no memberships required to run the Yamaha Pro/AM, and the entry fee is only $40! The special format will include a one-moto motocross championship round in the morning. The riders will then turn right around in the same afternoon and run a 45-minute GP on a longer, special Grand Prix course. Transponder scoring will be used, and the 2013 Yamaha Pro/Am Champions will be awarded the traditional #1 plates and Yamaha Championship Jackets at the conclusion of the afternoon GP.
Yes, it is strange to have the 2013 State Championship race in 2014, but there will be a 2014 Yamaha Pro/Am later in 2014 and it willl return to its traditional two-day format.
                            
WHAT IS IT? THE MOTO TRANS-AMA RG125


Manufactured in Pesaro, Italy, and powered by an Italian Hiro air-cooled engine, the Moto Trans-ama was available in motocross and enduro versions.
Spelled as Transama, Trans-Ama, Moto Trans-ama and Pesaro Transama. This Italian motorcycle brand lasted from 1977 until 1985. It made mopeds with Minarelli engines and trials, enduro and motocross bikes with 125 or 250cc Hiro engine. There was also a 320cc trials engine (reportedly designed with the collarboration of Sammy Miller). This Maltry 320 Trials was the most famous of the Trans-Ama bikes thanks to its boom tube frame (welded to the steering column) with gas tank under the seat. Although Trans-AMA claims to have sold its bikes mostly in the USA, no one at MXA, past or present, remembers ever hearing of or seeing one. Did you own a Trans-AMA?