MOTOCROSS ACTION'S WEEKEND NEWS ROUND-UP: "I DID NOT SIGN WITH…."

              450 WORLD CHAMPIONSHIP STANDINGS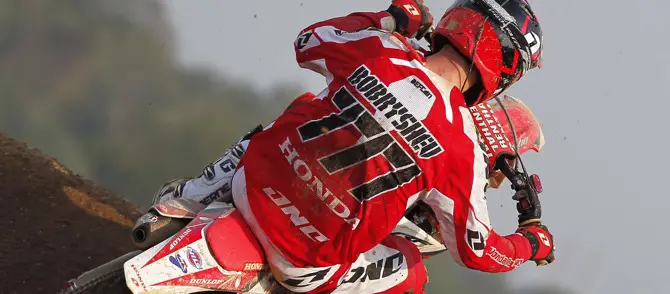 (After 2 of 18 races)
1. Tony Cairoli………….95
2. Clement Desalle……87
3. Gautier Paulin………78
4. Ken De Dycker……..70
5. Tommy Searle………64
6. Kevin Strijbos……….55
7. Rui Goncalves………52
8. Evgeny Bobryshev…47
9. Steven Frossard……47
10. Xavier Boog…………41
              250 WORLD CHAMPIONSHIP STANDINGS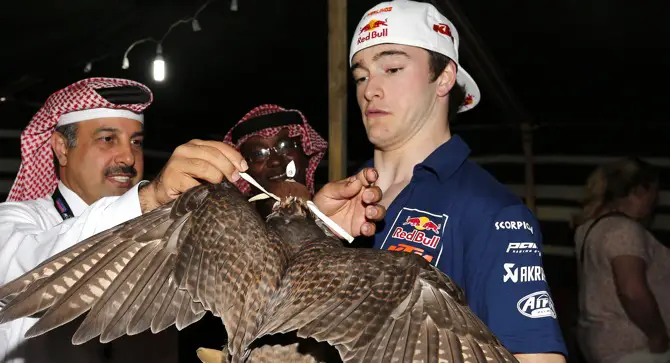 (After 2 of 18 races)
1. Jeffrey Herlings……..100
2. Romian Febvre………82
3. Dean Ferris……………69
4. Christophe Charlier...65
5. Glenn Coldenhoff……63
6. Jose Butron…………..60
7. Jordi Tixier…………….57
8. Alessando Lupino….56
9. Julien Lieber………….47
10. Jake Nicholls………..26
              CHRISTOPHE POURCEL SHOOTS DOWN THE CURRENCY OF THE INTERNET?RUMORS

              FIRST LOOK: TAKE A LAP OF THE THAI MXGP TRACK WITH KEVIN STRIJBOS…A NICE SLOW LAP

              FOX FOOTWEAR: PREPARE TO PERFORM WITH KEN ROCZEN

              START A WAR! RIDING ENGINEERING EAST COAST VERSUS WEST COAST STICKERS


              PREVIEW OF THIS WEEKEND'S MEXICO CITY'S RED BULL X-FIGHTERS EVENT

              MXA PRODUCT SPOTLIGHT: O'NEAL RDX BOOT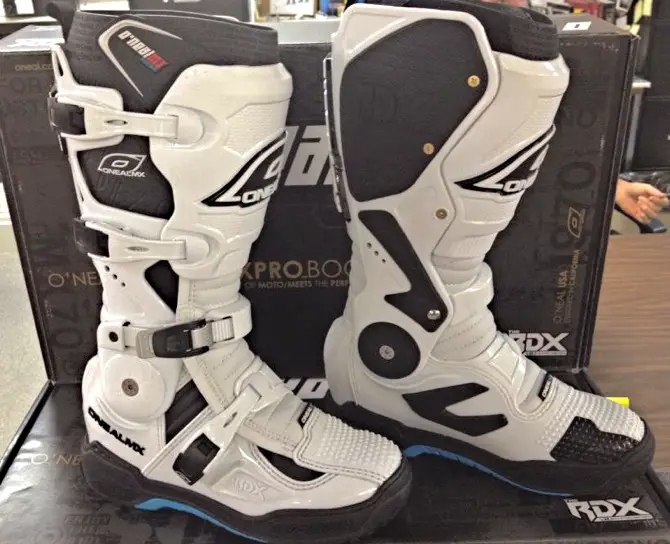 Although they won't be available to the public for a few months, the MXA wrecking crew has been testing the all-new O'Neal RDX boot. It offers three levels of adjustment in the shin plate for larger calves, full-pivoting hinge system, quick shift heel (for those so inclined), replaceable sole inserts, wrap-around gel, latex, memory foam ankle padding and an under $400 price tag. For more info go to www.oneal.com.
              CLEMENT DESALLE AND KEVIN STRIJBOS CATCH A TAXI TO THE THAILAND MXGP TRACK


Photo: Ray Archer
              BUY A T-SHIRT, SUPPORT A CHARITY AND BE TREY'S BUD



Support Trey Canard's two favorite charities by purchasing this "Trey Canard Signature Charity Tee." Proceeds go towards PanicREV Ministries and Jesus House charities. Help make a difference and place your order today! $22.99 at www.panicrev.org
              MXA PRODUCT SPOTLIGHT: THE 100% ACCURI JUNIOR GOGGLE


The Accuri Junior is youth-specific goggle packed with the same high performance features as the adult version?designed to perfectly fit young guns. $35 to $45 depending on options at www.ride100percent.com
              49 SECONDS WITH TREY AND CHAD ON DAYTONA

              A HAND-CRAFTED BIRCH STRIDER WITH CLASSIC LOOKS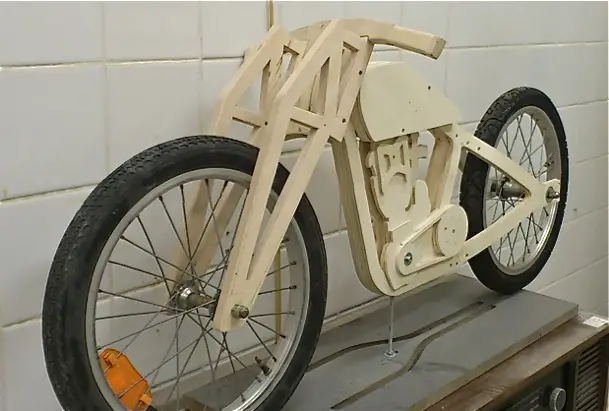 Although the MXA wrecking crew prefers to put Junior on a strider that looks like a motocross bike, it is hard to resist this hand-made 1920 Isle Of Man TT racer. The made-in-Holland bike is constructed from birch wood and comes fully assembled. We think that there is a market for an assemble-it-yourself kit for handyman dads. For more info go to www.dunecraft-balance-bikes.com

              CHAD REED TRIES TO BLOCK PASS THE COUNTY ON HIS GO KART TRACK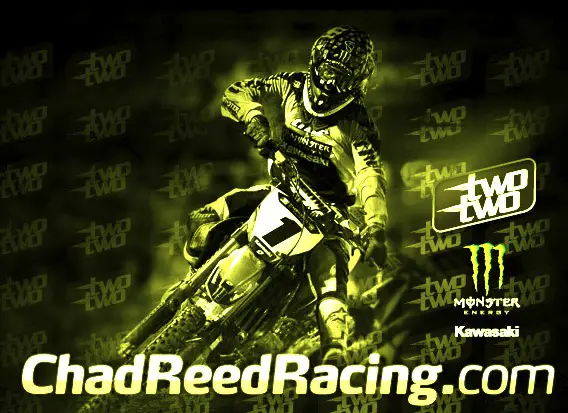 Pasco County Commissioners were expect to revoke the Chad Reed's conditional-use permit for his private motocross test compound after neighbors accused the motocross star of violating the conditions of the use-permit by riding at nigh, on weekends and by building a mile-long paved go-kart track. But, a clause said the permit privileges end when the land is sold or transferred. So, Chad Reed transferred ownership of the complex to a new trust he created in his son's name. Along with the land transfer, Reed signed legal documents acknowledging that he was forfeiting the conditional-use permit on the 63-acre complex.
Reed originally was granted a conditional-use permit in 2004 for a four-acre Supercross training facility  on his property off Duck Lake Canal Road in Zephyrhills, Florida. Then he expanded it to 24 acres and Pasco commissioners granted him a new conditional-use permit. Reed's new move effectively stops the County Commissioners from ruling on his land without citing him for a zoning violation, which he could appeal in court instead of in front of the Country Commissioners.
              WHAT WE STARTED TESTING THIS WEEK

The MXA wrecking crew has started testing the 2013 Husqvarna CR125 (shown here at Piru MX Park). Once we run it through the complete test cycle as a 125, we are going to build a full-race project bike, using the 144 kit, for the World Two-Stroke Championships on April 7. MXA will field a large team for the 125 Pro class?including a Husky CR144, Yamaha YZ125 and KTM 125SX for Dennis Stapleton, Trent Pugmire and Daryl Eklund.
              WHAT'S THIS? HAPPY SUPERCROSS RACERS? WHO KNEW THAT WAS POSSIBLE?

              2013 AMA SUPERCROSS SCOREBOARD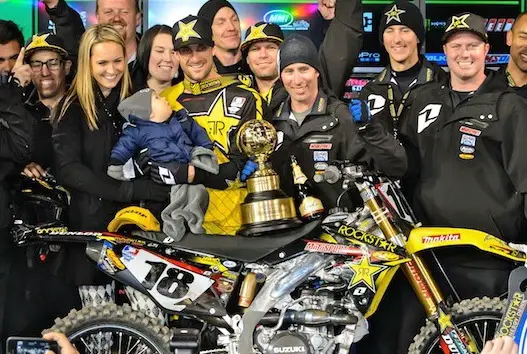 DATE          CITY                        450SX                        250SX
Jan. 5 ? Anaheim 1………..Davi Millsaps……..Eli Tomac
Jan. 12 ? Phoenix………….Justin Barcia………Eli Tomac
Jan. 19 ? Anaheim II………Ryan Villopoto……Eli Tomac
Jan. 26 ? Oakland………….Ryan Villopoto……Ken Roczen
Feb. 2 ? Anaheim III……….Ryan Dungey……..Ken Roczen
Feb. 9 ? San Diego………..Davi Millsaps……..Eli Tomac
Feb. 16 ? Arlington…………Ryan Villopoto……Dean Wilson
Feb. 23 ? Atlanta……………James Stewart…..Wil Hahn
Mar. 2 ?  St. Louis…………..Ryan Villopoto……Wil Hahn
Mar. 9 ? Daytona……………??
Mar. 16 ? Indianapolis…….??
Mar. 23 ? Toronto…………..??
Apr. 6 ? Houston……………??
Apr. 13 ? Minneapolis…….??
Apr. 20 ? Seattle……………??
Apr. 27 ? Salt Lake………..??
May 4 ? Las Vegas………..??
Points leaders: 450?Davi Millsaps, 250 West?Ken Roczen, 250 East?Wil Hahn
              USED IT, ABUSED IT, TESTED IT: ARC MNEMLON COMPOSITE FOLDING LEVERS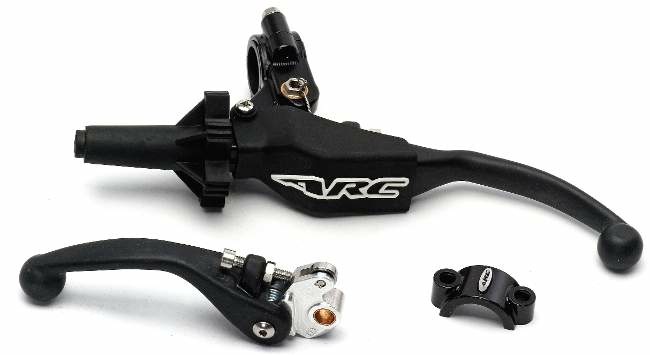 They said it couldn't be done and 50 years of motocross history had proven them right?until Bob Barnett came along. What did ARC's Bob Barnett do? He built the first unbreakable lever. Not only did Bob build an unbreakable lever, but a folding one at that. And, he got the factory teams to test it, approve it and race with it. This is the lever that many factory riders choose.

VERDICT: ARC logged in 27 different composite recipes before settling on the Mnemlon (the "n" is silent) matrix composite. The Mnemlon Composite lever is so pliable that you can bend it in a circle. Test riders worried that they would feel the flex under braking, but in motion they never noticed it. ARC pioneered the folding lever concept, and now they are the first with an unbreakable lever. These levers are tough. $69.95 (lever only), $189.95 (lever and RC-8 perch)?www.arclevers.com or (714) 543-0362.

              WHAT'S LEFT? 2013 AMA SUPERCROSS SCHEDULE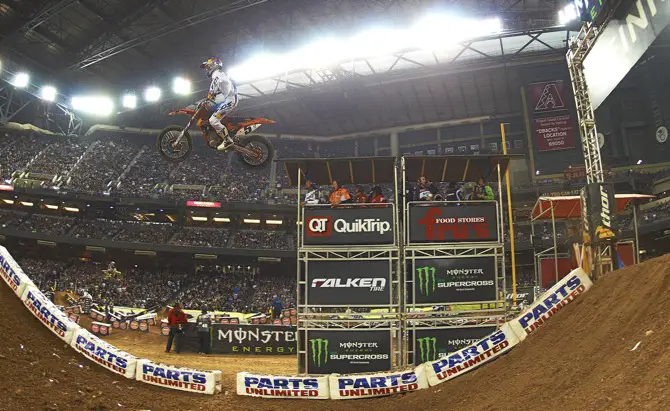 Date…………Event
March 9…Daytona, FL
March 16…Indianapolis, IN
March 23…Toronto, Can
April 6…Houston, TX
April 13…Minneapolis, MN
April 20…Seattle, WA
April 27…Salt Lake City, UT
May 4…Las Vegas, NV
              ARE YOU READY FOR A TOYOTA MOTORCYCLE… WITH THREE WHEELS?


The Toyota leans thanks to its independent front suspension.

It may look fast, but its rated at 5 horsepower on the watt scale.

It seats two in tandem.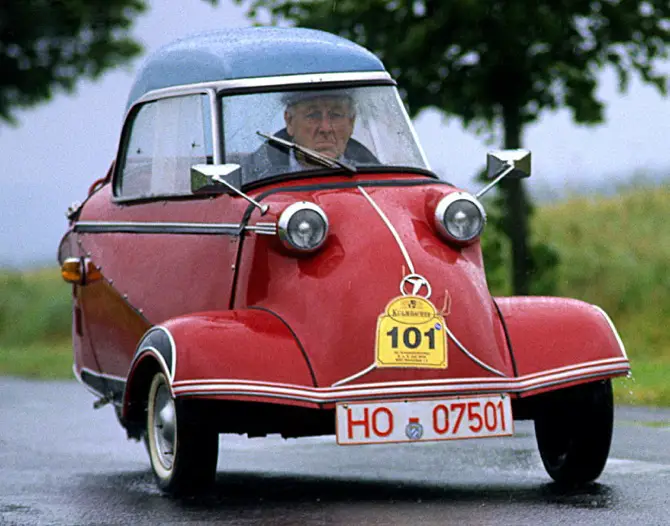 It seats two in tandem. This is a Messerschmidt car from post-WWII Europe.
The Toyota i-ROAD is an ugly, urban scooter that is a knock off of a 1950s Messerschmitt three wheeled car. The interesting bits are that it leans through the turns, is powered by an electric motor (in both front wheels) and has range is 30 miles. The i-ROAD is unattractive, underpowered (at 5 horsepower) and a good idea ruined. However, you may like it.
              ASK THE MXPERTS: OKAY GENIUSES, SOLVE THIS PROBLEM


Willy Musgrave is still racing two-strokes.
Dear MXA,
    MXA is the most critical magazine on the face of the earth. I say that with a sense of admiration because most other motocross media sources are mouthpieces for the status quo. I love what you do with the AMA, Youthstream and bike tests, but now is the time for you geniuses to solve the two-stroke problem. What should the engine size handicaps look like for AMA Pro racing so that two-strokes could compete fairly and people could afford to race on less expensive machinery?
Handicapping is how the sport got in the mess it is in today?and it is in a mess. In order to promote four-stroke engines the AMA gave them a massive displacement advantage. Unfortunately, the AMA guessed wrong on the displacements and four-strokes have now far outstripped the two-strokes they were trying to match. We don't think that formulas are the way to go. The AMA should change the rules to equalize the displacement in both the 250 and 450 classes. The powers that be could easily write a rule that says, "The maximum displacement in the 250 class is 250cc regardless of the engine type and in the 450 class it is 450cc regardless of engine type."
              BIRTHDAYS OF THE WEEK: NEVER TRUST ANYONE OVER 30


Mar. 9…Michele Rinaldi 1959

Mar. 10…Cole Seely 1990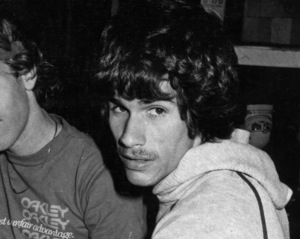 Mar. 10…Donnie Hansen

Mar. 11…Josh Coppins 1977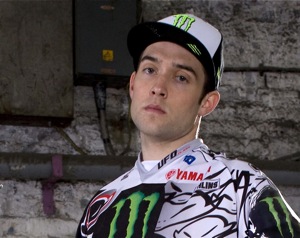 Mar. 13…Shaun Simpson 1988
Mar. 13…Josh Demuth 1979

Mar. 14…Justin Brayton 1984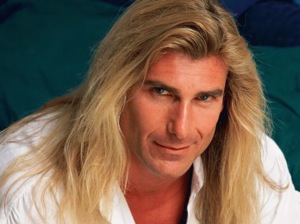 Mar. 15…Fabio 1959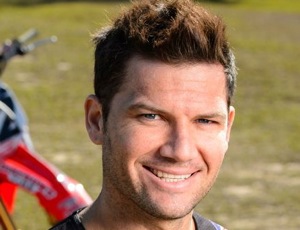 Mar. 15…Chad Reed 1982
              WHAT'S NEXT? THE MACARENA? MY HOW QUICKLY SOMETHING CAN BECOME UNCOOL

              ASK THE MXPERTS: HOW WOULD ANTONIO CAIROLI DO IN THE USA?


Tony Cairoli just signed a three-year extension to his KTM contract. He will be 30 when it expires
Dear MXA,
    It is obvious that Antonio Cairoli is immensely talented and could make his mark in the USA. How do you think Cairoli would do in Supercross?
How do you say "ambulance" in Italian? The simple fact is, if your heart isn't in it, then you shouldn't do it. Stefan Everts gave the AMA circuit a half-hearted attempt in 1992 and just barely cracked the top ten in his six Supercross appearances. Stefan finished ninth twice, 12th, 19th, 16th and 28th. Stefan admitted later that he preferred to be a "big fish in a small pond," instead of struggling in the USA. Outdoors we would expect Cairoli to be a front runner in the AMA Nationals and most likely a winner. But, let's face it, he's a big fish in Europe and says that he's "too old" to learn the techniques of Supercross.
              2013 SUPERCROSS TV SCHEDULE: TV IS CHANGING, BUT FOR NOW WE HAVE SPEED


Date…………Event………………….TV network…………Time
Mar. 9…..Daytona………….Speed…………….7:30 p.m. (Eastern)
Mar. 16…Indianapolis ……Speed…………….7:30 p.m. (Eastern)
Mar.23….Toronto…………..Speed…………….8:00 p.m. (Eastern)
Apr. 4……Houston…………Speed…………….9:30 p.m. (Eastern)
Apr. 14….Minneapolis…….CBS/Speed…….12:00 p.m. (Eastern)
Apr. 21….Seattle……………CBS/Speed…….12:00 p.m. (Eastern)
Apr. 27….Salt Lake………..Speed…………….9:30 p.m. (Eastern)
May 4……Las Vegas………Speed……………10:00 p.m. (Eastern)
              RIDE WITH WESTON PEICK AND SEE WHAT LIFE IN THE TRENCHES IS LIKE… PLUS, HOW TO TRIPLE OVER SOMEONE AT 1:20
 
              ASK THE MXPERTS: MOST COMMONLY ASKED CRF250 QUESTION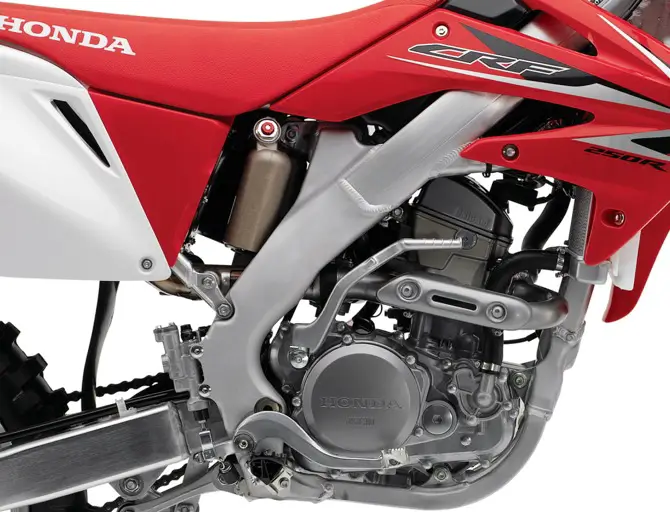 Dear MXA,
    Can you help me jet my 2009 Honda CRF250? It bogs when I accelerate out of turns or land from jumps.
Here are the jetting changes we ran on our 2009 Honda CRF250. We ran the stock 185 main jet, but switched from the stock 42 pilot jet to a larger 45. We swapped out the NNSU needle for an NNWT (the Honda part number for the NNWT needle is P/N 16231-KRN-A31). Additionally, we replaced the stock 70 leak jet for a richer 60. The final step is to adjust the fuel screw for your local conditions.
              WHAT COLE SEELY EATS ON RACE DAY & OTHER TIDBITS FROM HIS PERSONAL LIFE

              CURRENT AMA 450 SUPERCROSS POINTS


(After 9 of 17 races)
1. Davi Millsaps (Suz)………….189
3. Ryan Villopoto (Kaw)………177
2. Ryan Dungey (KTM)………..166
4. Trey Canard (Hon)…………..148
5. Chad Reed (Hon)……………147
6. Justin Barcia (Hon……………132
7. James Stewart (Suz)……….122
8. Andrew Short (KTM)………..113
9. Justin Brayton (Yam)………..103
10. Matt Goerke (KTM)…………85
              CURRENT AMA 250 EAST SUPERCROSS POINTS


(After 3 of 8 races)
1. Wil Hahn (Hon)…………………70
2. Dean Wilson (Kaw)…………..69
3. Blake Wharton (Suz)…………60
4. Marvin Musquin (KTM)……….53
8. Vince Friese (Hon)……………39
7. Gavin Faith (Hon)……………..38
6. Justin Hill (Kaw)………………..36
9. Jimmy Decotis (Hon)………..34
9. Jeremy Martin (Yam)…………32
5. Kyle Peters (Hon)……………..31
              CURRENT AMA 250 WEST SUPERCROSS POINTS


(After 6 of 9 races)
1. Ken Roczen (KTM)…………..138
2. Eli Tomac (Hon)……………….121
3. Cole Seely (Hon)……………..95
4. Jason Anderson (Suz)………88
5. Kyle Cunningham (Yam)……83
6. Martin Davalos (Kaw)………..82
7. Zach Osborne (Hon)…………82
8. Joey Savatgy (KTM)…………..62
9. Christian Craig (Hon)…………62
10. Jessy Nelson (Hon)…………60
              COURT APPROVES AMERICAN SUZUKI'S CHAPTER 11 BANKRUPTCY REORGANIZATION PLAN


American Suzuki Motor Corporation has sent our a press release announcing that the U.S. Bankruptcy Court for the Central District of California has approved the confirmation of the Suzuki's Chapter 11 Plan and that Suzuki creditors have accepted it. Under the plan, Suzuki's Motorcycles/ATV and Marine divisions and Automotive parts and service operation are part of a newly organized subsidiary of Suzuki Motor Corporation known as Suzuki Motor of America. "During the next few weeks, we will take final steps to implement the Plan, which will allow the Company to sell its Motorcycles/ATV, Marine, Automotive parts and service divisions," said M. Freddie Reiss, Suzuki's Chief Restructuring Officer. "This will promote the long-term growth of the Motorcycles/ATV and Marine divisions, as well as providing automotive parts and service through the dealer network."
              LOOKING AHEAD! 2013 AMA 250/450 NATIONAL MOTOCROSS CHAMPIONSHIP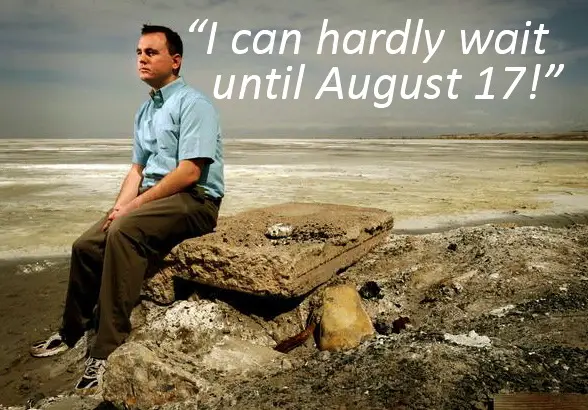 Date…………Event
May 18…Hangtown, CA
May 25…Lakewood, CO
June 1…Muddy Creek, TN
June 8…Mt. Morris, PA
June 22…Budds Creek, MD
June 29…Southwick, MA
July 6…Red Bud, MI
July 20…Washougal, WA
July 27…Millville, MN
August 10…Unadilla, NY
August 17…Tooele, UT
August 24…Lake Elsinore, CA