MOTOCROSS ACTION'S WEEKEND NEWS ROUND-UP: NEWS IS WHAT YOU MAKE OF IT – THIS IS WHAT MADE THE NEWS THIS WEEKEND
GODSPEED! BOB HARRIS (JUNE 27, 2013)


Bob Harris' Rokon.                                             Photo: Jody Weisel

Bob Harris (22) in Rokon's sales brochure.
It is with sadness that we report the passing of Bob Harris (Robert Alton Harris) on June 27, 2013. The New York rider finished eighth in the 1972 AMA 250 Nationals and 15th in the 1976 AMA 500 Nationals. He was best known as a CZ rider, but started his AMA National career on a Bultaco. Bob was the first motocross racer that Rokon hired to race the iconic Rokon 340 Cobra. He is survived by his wife Diane, son Robert, daughter Billie and ten grandchildren.
                                      
AUSTRALIAN POINTS LEADER TODD WATERS INJURED


Todd Waters.
The current leader of the Australian 450 National Motocross Championships, Todd Waters, broke his collarbone at a round of the Queensland Motocross Championships over the weekend. Waters had broken the same collarbone three years ago and had it plated. This time it broke at the end of the old plates and the same doctor had to replate it. Waters currently leads the 450 championship by 25 points over Matt Moss with five rounds remaining on the 2013 schedule. The next race is in two weeks in Appin.
                                      
THE 2014 HUSQVARNA GRAND PRIX TEAM HAS ONE RIDER AT LEAST


Romain Febvre will race Husqvarna's for the Jacky Martens run team next year.
The 2014 Husky Grand Prix team will be divided into two divisions. Jacky Martens, a former 500 World Champion on a Husky, will run the 250 team, while Kimi Raikonnen's ICE1 team will field the 450 riders. As of now, the only rider secured for the 2014 Husky team is Romain Febvre. Febvre was a sensation early in the 2013 GP season before getting hurt.
                                      
QUICK LOOK! IT'S BEEN A LONG FOUR YEARS, BUT MXA IS READY FOR THE ALL-NEW YAMAHA YZ450F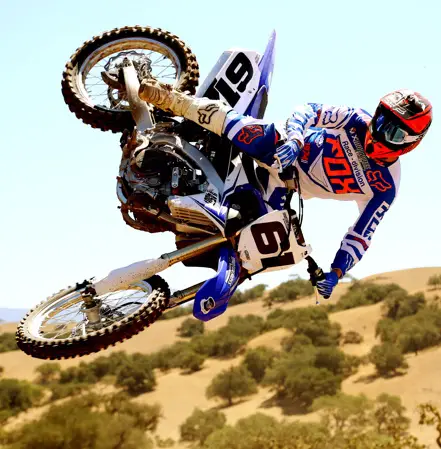 MXA doesn't rush its testing procedures, so the full-blown test will have to wait for the magazine to come out, but after spending 2010 to 2013 working with and adapting to the reverse-engine YZ450F, we are ready to open a new page with the 2014 model. We spent two days this week at Zaca Station with the Yamaha test department working on mapping, gearing, suspension set-up and a myriad of chassis adjustments before coming back home to start racing the bike with more test riders.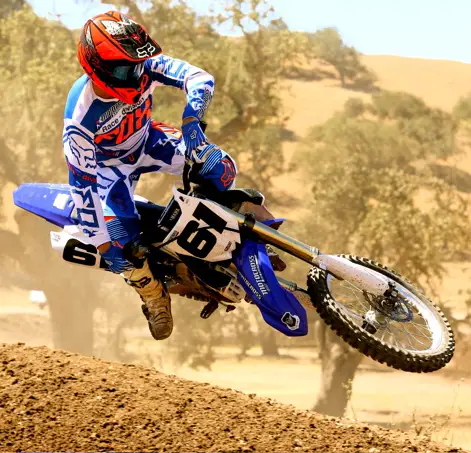 MXA's test of the 2014 YZ450F has started ? This is MXA's Daryl Ecklund turning the first laps.
SEE MXA'S YZ450F VIDEO HERE

                                      
MXA PRODUCT SPOLIGHT: 6D 'HORNET' GRAPHICS


6D Helmets is introducing the new hornet graphics for their line of ATR-1 competition helmet. The Hornet is a more traditional 'race' style graphic and will be available in three color combinations: Red/Black, Blue/Black and Green/Blue. The Hornet was inspired by the F18 Hornet jet fighter and sports a small image of the attack plane on the graphic. The Hornet graphic will be available in Medium and Large immediately. All other sizes will be available at a later date this summer. Visit www.6dhelmets.com for more information.

                                      
THIS WEEK'S BIRTHDAYS: DR. D IS 50 (IT SEEMS LIKE HE WAS 40 YESTERDAY)
June 28…Spud Walters


June 29…Marty Tripes 1956
June 29…Fred Andrews 1965
June 29…Bob Haro


June 29…Ford Dale 1988
June 29…Mat Rebeaud 1982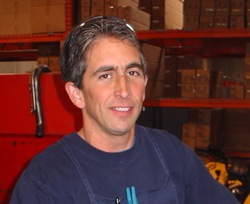 June 30…Doug Dubach 1963


June 30…Kurt Caselli 1983
June 30…Roy Janson


July 3……Steve Stackable
July 3……Paul Carpenter 1981


July 4……Billy Mackenzie 1984
July 4……Mark Phares


July 4……Dean Ferris 1990
                                      
HERLING RENEWS KTM CONTRACT THROUGH 2015


Jeffrey.   Photo:Massimo Zanzani
Given last week's FIM rule change that allows Jeffrey Herlings to stay in the 250 class until he is 23 (and he will turn 19 this year), KTM was smart to sign him to a new two-year contract (2014-2015) this week. Under FIM rules that were in force up until June 19, Herlings would have been forced to move out of the MX2 (250) class at the end of this year. Given that Herlings hasn't lost a race yet in 2013?he is obviously the favorite for 2013. Insider says that will will probably move to the 450 class in 2015. This should officially kill the Husqvarna rumor.
                                      
KUDOS TO OZ! AUSSIES BREAK MORE NEW GROUND IN HELPING THEIR RIDERS


Last week the Australian Supercross promoters announced that their upcoming series would receive 12 hours of Speed TV coverage. Then, they added icing on the cake by implementing a $25,000 privateer purse fund to be paid out over the six-race series. Now, the Oz Supercross promoters have confirmed that they will provide free freight for motorcycles and equipment to be transported to the long-distance Darwin race (with pick ups in Brisbane, Sydney, Melbourne and South Australia depots). This means that the riders, especially the privateers, will only have to get to Darwin with no worries about their bike and gear.
If that isn't enough, the promooers are also waiving the entry fees for the first two rounds of the series (for riders who enter all six-rounds). Race promoter Phil Harper said, "The riders are the show and we need to support them during trying times. What we are offering with travel and free entry is just another example of how we are working to build a solid championship."
                                      
DUBYA HAS LAUNCHED A NEW WHEEL BUILDER TOOL


Press release: Dubya has announced the launch of the advanced version of its popular custom wheel builder tool. This updated version allows customers to better visualize how their custom Dubya wheels will look by offering views of both the front and rear wheels, as well as a profile view of the wheels mounted on a bike. Customers will be able to create their designs by choosing from Dubya's extensive catalog of components from top brands like Talon, Kite, D.I.D, and Excel using an easy to navigate menu. Components available to be customized include hubs, spokes, nipples, rims and sprockets, as well as an option to change the color of the demo bike to better match your own machine.
In addition to their custom wheel sets, Dubya also offers a variety of pre-assembled wheel sets in a variety of color combinations. To see pre-made wheels go to www.dubyausa.com/products/wheel-sets/pre-made-wheelsets
                                      
THE RYAN DUNGEY THAT WE DON'T SEE

                                      
MXA PRODUCT SPOTLIGHT: AMP RESEARCH BEDXTENDERS



AMP Research is a motocross company at heart. Its owner Horst Leitner raced the 500 GPs and earned four ISDT Gold Medals. He moved to America where founded ATK Motorcycles and eventually designed mountian bikes for Specialized before turtning to the car industry. Perhaps AMP Research best know product is the Bed Xtender. MXA has intimate knowledge of the development of the BedXtender because we were at Carlsbad Raceway back in 1997 when the original idea was first drawn in the dirt (and played a big role in its development). Originally designed for motocross racers only ? the BedXtender has grown to epic proportion with everyone from housewives to farmers to construction workers.
BEDXTENDER HD MAX


Classic U-shape design for maximum cargo capacity. Flip it out with the tailgate open to gain up to two feet of enclosed cargo area. Flip it inside and close the tailgate to keep tools and smaller cargo contained in the truck bed. This is the updated and high-tech expression of the original AMP Research BedXtender from 1997. It is made in the USA and backed by a 3-year warranty.
BEDXTENDER HD SPORT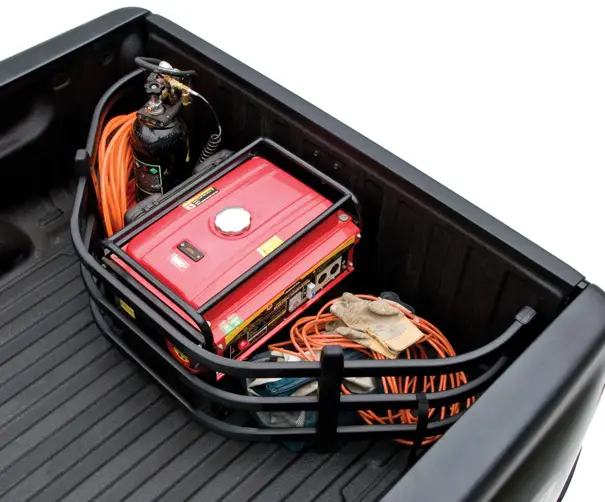 V-shape design is the perfect mix of form and function that keeps your gear secure. It provides the extra clearance needed when used with some tonneau cover rails. Flip it out with the tailgate open to gain up  two feet of enclosed cargo area. Flip it inside and close the tailgate to keep tools and smaller cargo contained in the truck bed. Bedxtender HD Sport is made in the USA and backed by a 3-year warranty.
BEDXTENDER HD MOTO


The Slant-back design was made especially for short bed truck so that motorcycle could fit in the back. Gives smaller pickups the extra enclosed space needed to secure full-size motorcycles, bikes or any extra-long cargo that you need to haul with the tailgate open. From hay bales to Hondas, it's there when you need it. And when you don't, it flips forward to keep your smaller cargo safe and organized in the truck bed. Bedxtender HD  moto is made in the USA and backed by a 3-year warranty
For more info go to www.amp-research.com
                                      
MEMORIES! ANCIENT ARTIFACTS OF THE WAY WE WERE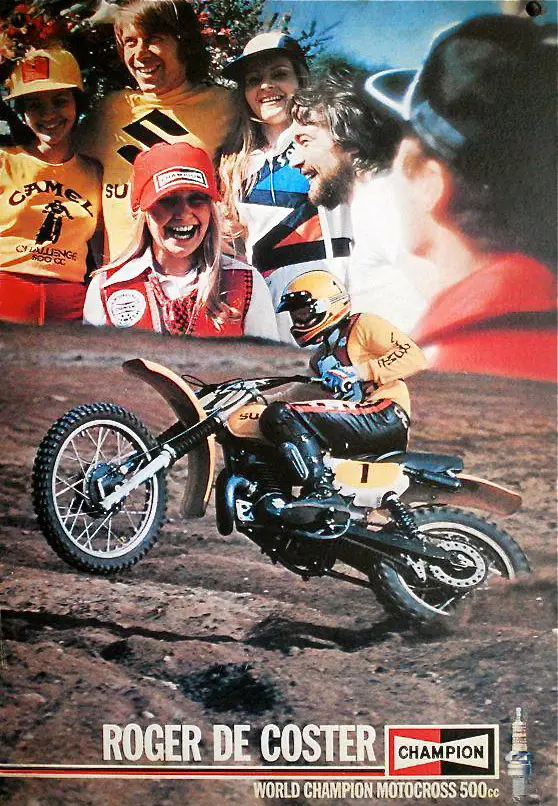 If there is one undeniable truth about motocross stardom it is that it fades away. With each passing year, the stars of the past become more and more obscure. Take the guy pictured above. Whatever happened to Roger DeCoster?
                                      
ARE YOU READY FOR THE HOPETOWN GRAND PRIX REUNION ON JULY 13


Go to www.hopetownreunion.com for details
                                      
SAVE THE WICK T-SHIRTS

We don't think buying a T-shirt will save the Southwick National, but the shirt would be a cool piece of moto history to wear (for days when you aren't wearing your "Believe the Hype" shirt). They retail for $15 and promise that if Southwick can't be saved they will donate the money to a non-profit organization. Go to savethewick.bigcartel.com/product/save-the-wick to order.

AMA 450 NATIONAL POINTS STANDINGS AFTER SOUTHWICK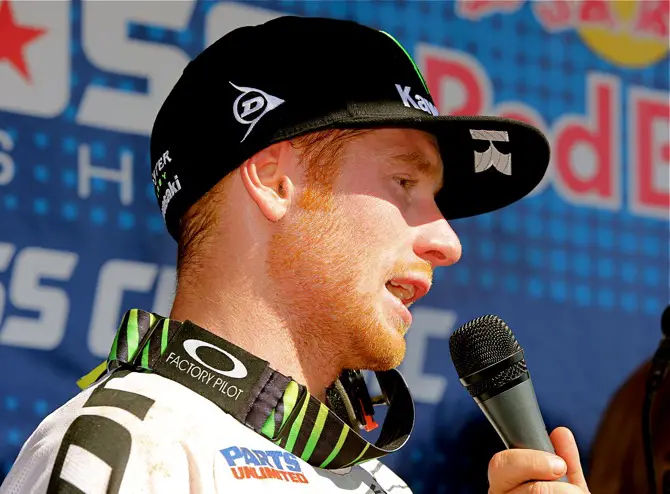 (after 6 of 12 races)
1. Ryan Villopoto…….283
2. Ryan Dungey………271
3. Justin Barcia……….219
4. Trey Canard………..169
5. Mike Alessi………….158
6. James Stewart…….140
7. Tyla Rattray…………119
8. Broc Tickle…………..115
9. Andrew Short………110
10. Jake Weimer……..109

                                     
AMA 250 NATIONAL POINTS STANDINGS AFTER SOUTHWICK


(after 6 of 12 races)
1. Ken Roczen…………265
2. Eli Tomac…………….258
3. Blake Baggett……….223
3. Marvin Musquin…….222
5. Zach Osborne……….185
6. Jason Anderson……161
7. Kyle Cunningham…..131
7. Jeremy Martin……….124
9. Justin Bogle………….122
10. Cooper Webb……..113