MOTOCROSS ACTION'S WEEKEND NEWS ROUND-UP: THE AMA SHOULD HIDE ITS HEAD… AGAIN

COPPINS KEEPS AUSSIE POINTS LEAD, AS BOPPING &  STYKE WIN HERVEY BAY NATIONAL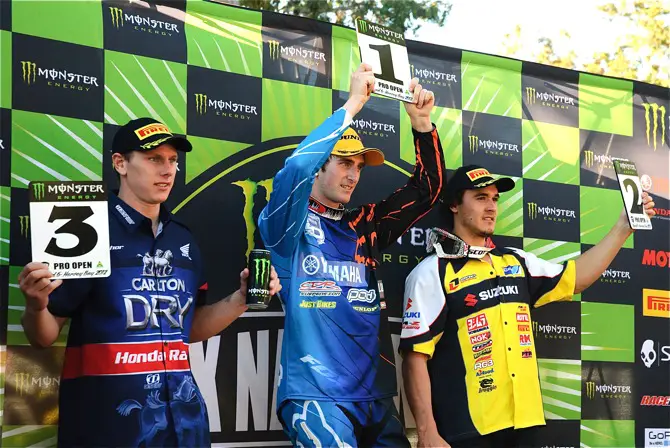 Brad Anderson (left), Lawson Bopping (center) and Todd Waters (right) enjoy the 450 class spoils of victory. Photo: Carlton Dry Honda

After a six-week break in Australian National Championship action, Lawson Bopping won the 450 class and Luke Styke the 250 class at round six of the ten round Aussie motocross championship. Josh Coppins finished fourth, but held onto his 450 points lead by 12 points over Todd Waters and 25 over the duo of Brad Anderson and Lawson Bopping. In the 250 class, Luke Styke has a massive 46-point lead with four races left.
AUSTRALIAN 450 CLASS RESULTS: HERVEY BAY
1. Lawson Bopping
2. Todd Waters
3. Brad Anderson
4. Josh Coppins
5. Daniel Reardon
6. Dean Porter
7. Jake Moss
8. Cody Cooper
9. Dylan Peterson
10. Craig Anderson
AUSTRALIAN 450 NATIONAL CHAMPIONSHIP STANDINGS
(After 6 of 10 rounds)
1. Josh Coppins…352
2. Todd Waters…340
3. Brad Anderson…327
4. Lawson Bopping…327
5. Cody Cooper…269
6. Tye Simmonds…234
7. Jake Moss…210
8. Jay Marmont…207
9. Daniel Reardon…196
10. Daniel McCoy…189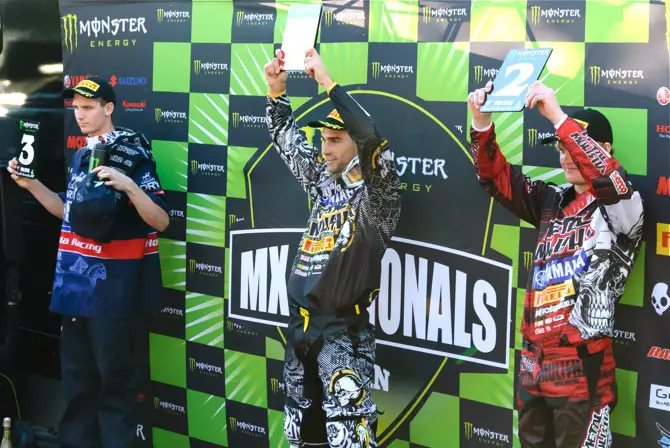 Ford Dale (left), Luke Styke (center) and Kirk Gibbs (right)were in the podium in the 250 class. Photo: Carlton Dry Honda
AUSTRALIAN 250 CLASS RESULTS: HERVEY BAY
1. Luke Styke
2. Kirk Gibbs
3. Ford Dale
4. Kade Mosig
5. Adam Monea
6. Scott Columb
7. Cheyne Boyd
8. Josh Cachia
9. Lewis Woods
10. Luke Arbon
AUSTRALIAN 450 NATIONAL CHAMPIONSHIP STANDINGS
(After 6 of 10 rounds)
1. Luke Styke…374
2. Ford Dale…328
3. Cheyne Boyd…297
4. Josh Cachia…296
5. Kirk Gibbs…284
6. Kade Mosig…283
7. Adam Monea…264
8. Justin McDonald…224
9. Scott Columb…215
10. Lewis Woods…211
HAVE YOU EVER BEEN TO HERVEY BAY? TAKE THIS CHANCE TO GO THERE WITH LAWSON BOPPING

BOBBY SIGNS TWO-YEAR CONTRACT EXTENSION WITH HONDA GP TEAM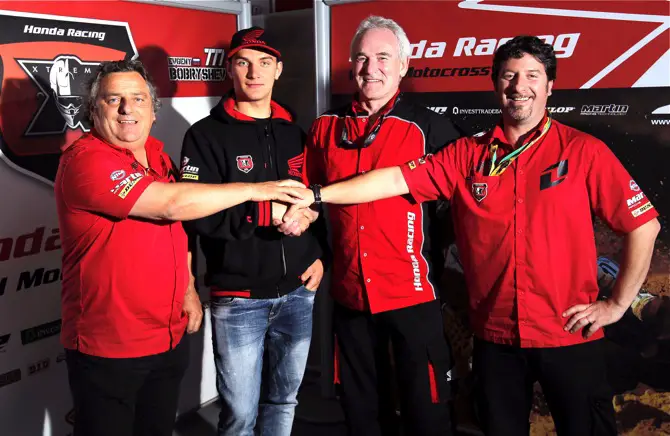 Evgeny Bobryshev has a new deal for 2013-14. He is congratulated by Paolo Martin (left), Bobby, Roger Harvey and Lorenzo Resta Photo: Sarah Gutierrez
Russian Evgeny Bobryshev has signed an agreement to race with the Honda World Motocross team for the next two years in the FIM MX1 World Championship. The 24-year-old Bobryshev, who hails from Kondrovo in Russia, has ridden Honda machinery since his step up to the MX1 class in 2010 where he finished 10th in the World and won the British Championship prior to moving to the Honda World Motocross squad for the last two seasons.
Bobrysheve said, "I am really happy to continue to be part of the Honda family for the next two years. This is my second year with the Honda World Motocross team, and I am comfortable here with everyone working so hard together with the same goal. This is the main reason for me to stay, as this family feeling is important as a rider for us to achieve what we aim for and to have the support during all of the ups and downs. I look forward to continuing our hard work to gain the results we are aiming for and the group around me is really strong, so I am confident of success. I have looked at other possibilities, but fundamentally the important thing for me is the feeling with the team and the confidence in the people you are working with. I am also very happy with the CRF 450R; the support from the R&D department in Japan, as well as Honda Europe, Showa and Dunlop comes together to create a really extensive program with a strong development path to give me the best tools to do the job."
SWEDISH GRAND PRIX TO CLEMENT DESALLE & TOMMY SEARLE


In a picture postcard setting Tommy Searle celebrates his Swedish GP win.
SWEDISH GP 250  RESULTS
1. Tommy Searle…2-1
2. Jeffrey Herlings…1-7
3. Dylan Ferrandis…4-3
4. Jake Nicholls…6-4
5. Zach Osborne…5-5
6. Jordi Tixier…8-8
7. Joel Roelants…3-16
8. Jeremy van Horebeek…31-2
9. Glenn Coldenhoff…9-12
10. Jose Butron…15-9
Other notables: 11. Romain Febvre; 12. Christophe Charlier; 15. Alex Tonkov; 17. Alessandro Lupino; 18. Max Anstie.

When Tony Cairoli had mud related DNF's in Sweden, Clement Desalle won both motos.
SWEDISH GP 450 RESULTS
1. Clement Desalle…1-1
2. Christophe Pourcel…2-2
3. Kevin Strijbos…5-3
4. Sebastien Pourcel…3-6
4. Shaun Simpson…4-5
6. Tanel Leok…6-4
7. Gautier Paulin…7-9
8. Xavier Boog…9-8
9. Ken de Dycker…-11-11
10. Marc DeReuver…10-12
Other notables:  11. Cedric Soubeyras; 12. Jonathan Barragan; 13. Rui Goncalves; 30. Tony Cairoli; 32. Evgeny Bobryshev.
HALL OF FAME MAKES A BOO-BOO: THEY SHOULD HAVE SUCKED IT UP IN THE BEST INTEREST OF ALL INVOLVED


Kenny Roberts, Kel Carruthers, Trevor Tilbury, Nobby Clark and Ken Clark. In retrospect, Nobby Clark would eventually get into the Hall of Fame and given the questionable choices in the past, the AMA should have followed through and inducted Nobby Clark and then added one extra inductee to make up for their mistake (as opposed to passing the embarassment of the mistake on to the inductee and his family). Oh well, it is the AMA.
Press release: The American Motorcyclist Association Motorcycle Hall of Fame regretfully announces that, due to an error in the Hall of Fame balloting process, Derek "Nobby" Clark will not be inducted into the AMA Motorcycle Hall of Fame in 2012, as was previously announced on June 11.
"This is unfortunate but Mr. Clark's name should not have been on the ballot," said Jeffrey V. Heininger, chairman of the American Motorcycle Heritage Foundation, which oversees the selection process for Hall of Fame nominees. "We sincerely regret this error and I have apologized to Mr. Clark on behalf of the Hall of Fame. "This was a difficult decision, but it had to be made to ensure the integrity of this remarkable institution," said Heininger. "We are undertaking a thorough review of our nomination process and its implementation going forward."
BRETT METCALFE BREAKS WRIST & TIB AT GLEN HELEN ON THURSDAY… OUT OF NATS



The official press release: Team Yoshimura Suzuki Racing's Brett Metcalfe underwent surgery this morning (Friday) as a result of injuries sustained in a practice crash at Glen Helen Raceway yesterday morning. The 28-year old Australian crashed hard in a rhythm section at the San Bernardino, CA track resulting in a broken tibia and fibula as well as a dislocated wrist. Metcalfe will miss the remaining seven rounds of the 2012 AMA Pro Motocross Championship.
"We are all saddened that Metty's season came to an end like this," said Team Yoshimura Suzuki Manager, Mike Webb. "He has been so solid all year and lately has been gaining great momentum in the outdoors ? We all certainly expected podium results throughout these last rounds. It's a shame he won't be able to realize those goals. Metty and his wife Sheena are expecting their first child in August and we will help and support Brett and Sheena in any way possible
JONATHAN BARRAGAN EXPLAINS WHAT WENT WRONG WITH HIS 2012 GP SEASON… AND HOW HE PLANS TO FIX IT

SEE IT HERE! MOTOCROSS ACTION RIDES THE 2013 KAWASAKI KX450F

BITE-SIZE GUIDES TO THE 2013 KAWASAKI KX450F: GET YOUR FILL OF JEFF EMIG IN FIVE SHORT VIDEOS
Everything you need to know about the 2013 Kawasaki KX450F in 30-second bursts.
KX450F PISTON/CAMS

KX450F KAYABA PSF FORKS

KX450F LAUNCH CONTROL

KX450F BRAKE/CHAIN GUIDE

KX450F STYLING


WORKS CONNECTION SUPER-WIDE FACTORY 4 BIKE STAND


Designed for the four-stroke market and featuring an Industry leading larger 12″ x 12″ stand top. It also has a lower stand height and its 5052 and 6063 aluminum construction create a stable, flex-free stand you can trust. It also has a heavy-duty logo-embossed 10mm industrial grade top mat, along with a removable tool tray. Durable Black or White powder coat finish and five attractive decal colors to choose from: Blue, Red, Green, Yellow or Orange.

Suggested retail is $109.95. For more info call (800) 349-1475, or go to www.worksconnection.com.
ATLAS BRACE AWARDED CE CERTIFICATION


Press release: Atlas Brace Technologies is please to announce that after being subjected to third party testing, the Atlas Brace is now CE certified to meet the following European standards:
    89/686/EEC – Personal Protective Equipment Directive.
    EN 1621-2 :2003 – Motorcyclists' back protectors against mechanical impact.
    EN 340:2003 – General requirements of protective clothing.
    me-int 074-00 – Ergonomics/Tensile strength.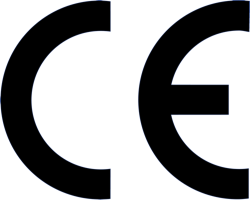 CE Marking on a product is a manufacturer's declaration that the product complies with the essential requirements of the relevant European health, safety and environmental protection legislation, in practice by many of the so-called product directives. For more information on the Atlas Brace please visit  www.atlasbrace.com
FOUR-TIME AND CURRENT AUSSIE MOTOCROSS CHAMPION TO SKIPS HERVEY BAY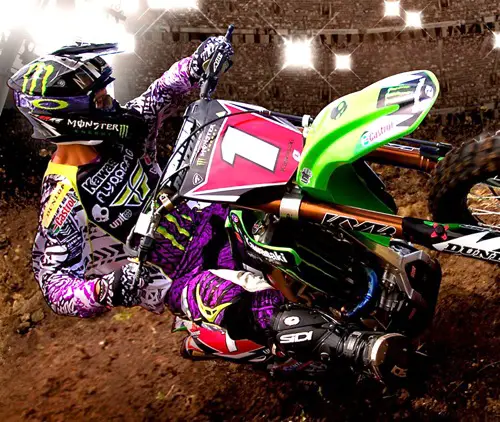 Defending Australian 450 Motocross Champion Jay Marmont had to skip round six of the 2012 Australian Nationals at Hervey Bay, Queensland, this last weekend because he couldn't get a doctors release. This ends Marmont's chances of winning his fifth consecutive Australian Championship. His post-surgery infection is expected to be cleared up by round 7 at Horsham, Victoria.
THIS IS NOT MOTOCROSS, BUT IT USES MOTOCROSS RIDERS: THE 2012 U.S. ISDE TEAM


The American Motorcyclist Association has announced the 31 U.S. riders who will contest the 87th International Six Days Enduro in Saxony, Germany, on September 24-29.
WORLD TROPHY TEAM: Russell Bobbitt (KTM), Mike Brown (KTM), Kurt Caselli (KTM), Bobby Garrison (Kawasaki), Charlie Mullins (KTM) and Taylor Robert (Kawasaki).
JUNIOR TROPHY TEAM: Steward Baylor (KTM), Travis Coy (KTM), Andrew DeLong (Husqvarna) and Thad Duvall (Honda).
SENIOR CLUB TEAM: Billy Burns, Jeff Fredette and Ron Schmelzle.
WOMEN'S CUP TEAM: Rachel Gutish (KTM), Mandi Mastin (KTM) and Sarah Whitmore (KTM).
TEAM MANAGER: The ISDE effort this year is managed by Antti Kallonen.
Americans can help support the U.S. ISDE team by buying an official U.S. ISDE T-shirt at americanmotorcyclist.com/racing/internationalcompetition/isde.
MAXXIS BRITISH MOTOCROSS CHAMPIONSHIP HIGHLIGHTS FROM IRELAND'S DESERTMARTIN TRACK


THIS WEEK'S BIRTHDAY BOYS


July 3…Paul Carpenter

July 3…Steve Stackable
July 4…Mark Phares
July 4…Billy Mackenzie

July 4…Dean Ferris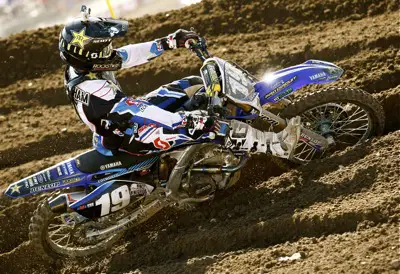 July 5…Kyle Cunningham

July 5…Lars Larsson
July 6…Heikki Mikkola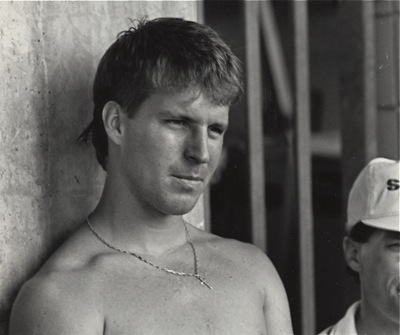 July 6…Rick Johnson
TWO-STROKE DREAMIN': A CR500 ENGINE WEDGED INTO A YZ450F FRAME…THEN FUEL-INJECTED (NEW ZEALAND WORKMANSHIP)

MORE SMOKER DREAMS: KTM'S PROMOTIONAL VIDEO FOR THE 2013 125SX SMOKER

ELI TOMAC CONFESSION: "NOT MANY PEOPLE KNOW THAT I'M SUPER INTO GOLF"

MXA PRODUCT SPOTLIGHT: TCR BILLET HUBS & COMPLETE WHEELS


    TCR Wheels originally took stock hubs and turned them down on a mill to make a lighter-than-stock hub that could be anodized. Now, TCR has built their own line a CNC-machined billet hubs. The coolest thing about TCR new hubs is that they are designed to use stock CR, KX, YZ, RM or KTM spokes, spacers, sprockets and rotors. Thus, you don't need a different set of parts for your stock wheels and your race wheels.
    VERDICT: The TCR wheels are lighter than stock, comes is a variety of colors and proved to be super durable.
    DIGITS: $315.72 (front hub), $426.87 (rear hub), $596.95 (complete front wheel laced to DID LTX rims), $708.95.95 (complete rear wheel laced to DID LTX rims)?www.tcrhubs.com or (209) 368-9800.
HONDA PROMO VIDEO FOR BAM BAM: JEREMY MCGRATH HANDS THE REINS TO JUSTIN BARCIA

2012 MOTOCROSS RACE SCHEDULE: WHAT'S LEFT & WHERE TO BE

AMA 250/450 NATIONAL MOTOCROSS CHAMPIONSHIP
July 7                Red Bud                   Michigan
July 14               Millvile                     Minnesota
July 21               Washougal              Washington
August 11          Southwick                Massachusetts
August 18          Unadilla                   New York
September 1      Steel City                Pennsylvania
September 8      Lake Elsinore          California
AMA ENDUROCROSS CHAMPIONSHIP
September 15       Citizens Bank Arena               Ontario, CA
October 6              National Western Complex     Denver, CO
October 20            Comcast Arena                       Everett, WA
October 27             Idaho Center                          Boise, ID
November 17         Orleans Arena                        Las Vegas, NV
 
FIM MX1/MX2 WORLD MOTOCROSS CHAMPIONSHIP     
July 15                  Kegums                    Latvia
July 22                  Semigorje                 Russia
August 5               Loket                        Czech Republic
August 19             Matterley Basin        England
September 2         Lierop                      Netherlands
September 9         Faenza                     Italy
September 23       Teutschenthal          Germany        
 
FIM MX3 WORLD MOTOCROSS CHAMPIONSHIP    
August 19              Matterley Basin           England
September 9          Agueda                        Portugal
September  23       Teutschenthal             Germany     
     
CMRC CANADIAN NATIONAL MOTOCROSS CHAMPIONSHIP
July 14        Gopher Dunes           Courtland, ON
July 22        Ste-Julie                    Ste-Julie, QU
August 5     Riverglade                  Moncton, NB
August 12   Sand Del Lee              Richmond, ON
August 19   Walton                        Walton, ON    
     
AUSTRALIAN NATIONAL MOTOCROSS CHAMPIONSHIP
July 15                     Barrabool, VIC
July 29                     Appin, NSW
August 19                Moree, NSW
August 26                Coolum, QLD
MAXXIS BRITISH MOTOCROSS CHAMPIONSHIP
July 29                         Hawkstone Park, Shropshire
August 27                    Manor Farm, Petersfield
October 7                    Little Silver, Exeter
RED BULL PRO NATIONALS
July 7-8                     Canada Heights, Kent
July 21-22                 Duns, Scotland
August 4-4                 Whitby, North Yorkshire
August 11-12             Mill, Holland
August 25-26            Hawkstone Park, Shropshire
September 22-23      Culham Park, Oxfordshire
2012 NMA GRAND NATIONAL CHAMPIONSHIP
July 22-28…………………………..Norman, OK
2012 AMA AMATEUR NATIONAL CHAMPIONSHIP
July 31- August 4………………..Hurricane Mill, TN
2012 MOTOCROSS DES NATIONS
September 30 ……………………Lommel, Belgium
2012 GLEN HELEN 24 HOUR ENDURANCE RACE
October 13-14…………………….Glen Helen, CA
REM OCTOBERCROSS CHAMPIONSHIP
October 27………………………….Glen Helen, CA
MTA WORLD VET CHAMPIONSHIP
Nov. 3-4………………………………Glen Helen, CA
2012 PARIS SUPERCROSS
November 9-11………………………Paris, France
     
2013 AMA SUPERCROSS SCHEDULE
Date                 Venue                              City
January 5……..Angel Stadium……………..Anaheim, CA
January 12…….Chase Field…………………Phoenix, AZ
January 19…….Dodger Stadium…………..Los Angeles, CA
January 26…….Oakland Coliseum……….Oakland, CA
February 2…….Angel Stadium…………….Anaheim, CA
February 9…….Qualcomm Stadium……..San Diego, CA
February 16…..Cowboys Stadium………..Arlington, TX
February 23…..Georgia Dome……………..Atlanta, GA
March 2…………Edward Jones Dome……St. Louis, MO
March 9………..Daytona Speedway……….Daytona, FL
March 16………Lucas Oil Stadium…………Indianapolis, IN
March 23………Rogers Centre……………..Toronto, Can
April 6………….Reliant Stadium……………..Houston, TX
April 13………..Metrodome……………………Minneapolis, MN
April 20………..CenturyLink Field…………..Seattle, WA
April 27………..Rice-Eccles Stadium………Salt Lake City, UT
May 4………….Sam Boyd Stadium…………Las Vegas, NV