MOTOCROSS ACTION'S WEEKEND NEWS ROUND-UP: THERE IS ALWAYS STUFF HAPPENING… JUST NOT WHAT YOU EXPECT

HERLINGS HURT IN RUSSIAN CAR CRASH…RIGHT AFTER RUSSIAN GP TRAIN WRECK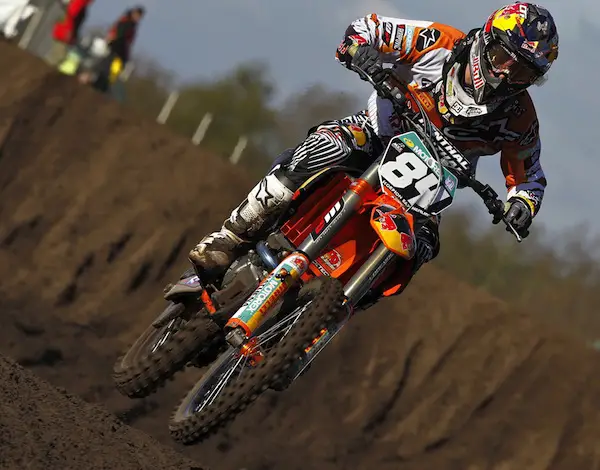 Jeffrey Herlings. Photo: Ray Archer
Although unconfirmed, the Euro media are reporting that Jeffrey Herlings was involved in a car crash after winning the Russian GP. The reports say that he suffered a concussion and lacerations. No reports on injuries to others involved.
CANADIAN NATIONAL CHAMPIONSHIP RESULTS: KLATT AT LAST

450 class:
1. Dusty Klatt…2-1
2. Matt Goerke…1-3
3. Bobby Kiniry…3-2
4. Tim Tremblay…5-5
5. Gavin Gracyk…4-9
6. Josh Clark…7-6
7. Morgan Burger…6-8
8. Liam O'Farrell…8-7
9. Jason Burke…10-10
10. Tyler Villopoto…31-4
250 Class:
1. Kaven Benoit…2-1
2. Teddy Maier …1-2
3. Jeremy Medaglia…3-3
4. Spencer Knowles…4-8
5. Dylan Kaelin…9-4
6. Topher Ingalls…8-6
7. Parker Allison…7-7
8. Kyle Beaton …6-10
9. Jared Allison…10-9
10. Brad Nauditt…5-15
ZACH OSBORNE INTERVIEW: A BUNCH OF SOUL STIRRING "TIGER BEAT" QUESTIONS WITH ZACH

SEE IT HERE! JUSTIN BRAYTON'S FACE PLANT AT WASHOUGAL…HE'S OKAY
AMA HALL OF FAME TO CONDUCT SUPPLEMENTAL VOTE FOR NOBBY CLARK… IF HE WINS, THEN THERE WILL BE A THIRD VOTE…UNTIL HE LOSES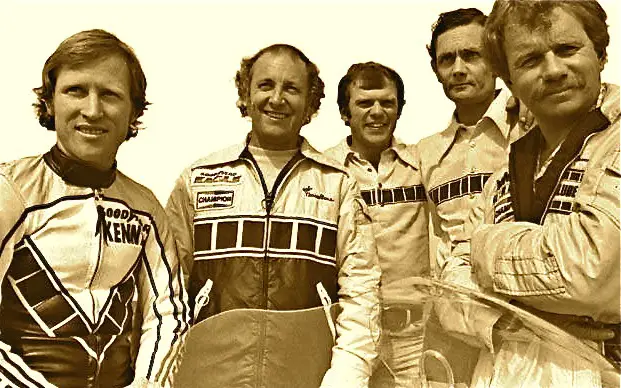 The AMA is ridiculous. Nobby Clark (second from right) has already been voted in by the Hall of Fame members. There is no need for a supplemental ballot just so some AMA uppity-ups can cover their tails. These bureaucrats need to quit play Russian roulette with the Hall's reputation. Double-speak is not the shortest path to the truth.

AMA Press release: The American Motorcycle Heritage Foundation Board of Directors will conduct a supplemental vote for the inclusion of Derek "Nobby" Clark in this year's Hall of Fame induction class. The decision is in response to errors that occurred in the 2012 AMA Motorcycle Hall of Fame balloting process. The supplemental vote does not affect other 2012 Hall of Fame inductees.
"We believe Mr. Clark is worthy of induction into the AMA Motorcycle Hall of Fame," said Jeffrey V. Heininger, the chairman of the AMHF. "It's important to stress that the balloting errors were not of Mr. Clark's making, and the entire board offers its sincere apologies to Mr. Clark." The AMHF Board moved to put Mr. Clark's name to a vote that could see him inducted to the Hall of Fame at this year's induction ceremony in November.

"The only people who can elevate Mr. Clark to the Hall of Fame are the voting members, which include the living Hall of Famers," Jeffrey Heininger said. "A clear vote in light of all that has happened allows Mr. Clark to enter the Hall with the honor he deserves. We expect to start contacting voting members for balloting early next week."
WASHOUGAL 250/450 NATIONAL GOES TO DUNGEY AND BARCIA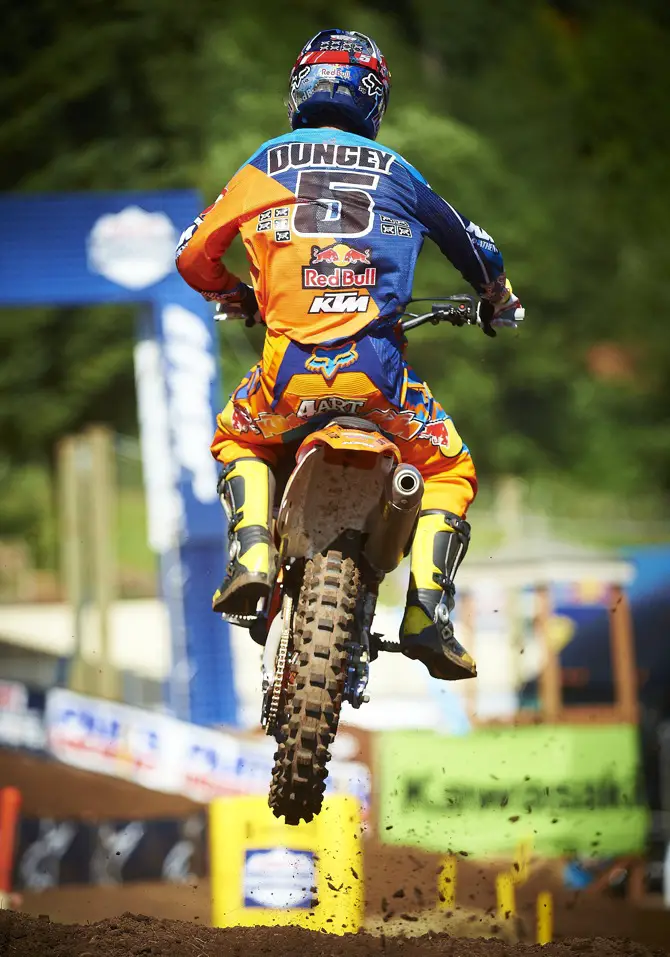 Ryan Dungey won his sixth straight AMA 450 National. Photo: Hoppenworld
WASHOUGAL RESULTS: 450 CLASS
1. Ryan Dungey………2-1
2. Mike Alessi…………1-2
3. Andrew Short………4-3
4. Jake Weimer……….3-5
5. Broc Tickle………….6-4
6. Tommy Hahn……….7-7
7. Kyle Chisholm……..8-10
8. Christian Craig…….10-9
9. Weston Peick……….9-11
10. Josh Grant…………17-6
WASHOUGAL RESULTS: 250 CLASS
1. Justin Barcia……….1-2
2. Eli Tomac……………2-3
3. Blake Baggett………6-1
4. Marvin Musquin……3-4
5. Ken Roczen…………4-7
6. Blake Wharton……..7-6
7. Justin Bogle…………9-5
8. Wil Hahn……………..5-10
9. Ryan Sipes…………..8-8
10. Jason Anderson…10-9

AMA 450 POINTS STANDINGS
(After 8 of 12 events)
1. Ryan Dungey…….383
2. Mike Alessi……….303
3. Jake Weimer…….280
4. Andrew Short……247
5. Broc Tickle……….220
6. Justin Brayton…..183
7. Josh Grant……….169
8. James Stewart….151
9. Brett Metcalfe……142
10. Kyle Chisholm…137

AMA 450 POINTS STANDINGS
(After 8 of 12 events)
1. Blake Baggett…..355
2. Justin Barcia…….344
3. Eli Tomac…………323
4. Ken Roczen……..305
5. Marvin Musquin…256
6. Wil Hahn…………..218
7. Blake Wharton…..185
8. Jason Anderson…168
9. Jessy Nelson……..144
10. Travis Baker……..134
RUSSIAN GRAND PRIX: CAIROLI AND HERLINGS AGAIN AND AGAIN


Jeffrey Herlings now leads the 250 World Championships by 49 points. Photo; Ray Archer
RUSSIAN GP RESULTS: 450 CLASS
1. Cairoli, Antonio…1-1
2. Desalle, Clement…3-2
3. de Dycker, Ken…2-3
4. Pourcel, Christophe…4-4
5. Bobryshev, Evgeny…6-5
6. Goncalves, Rui…8-6
7. Paulin, Gautier…7-7
8. Strijbos, Kevin…5-12
9. Barragan, Jonathan…10-8
10. Leok, Tanel…9-10
RUSSIAN GP RESULTS: 250 CLASS
1. Herlings, Jeffrey…1-1
2. Searle, Tommy…3-2
3. van Horebeek, Jeremy…2-3
4. Roelants, Joel…5-4
5. Nicholls, Jake…4-5
6. Tixier, Jordi…6-6
7. Tonus, Arnaud…9-10
8. Ferrandis, Dylan…13-10
9. Coldenhoff, Glenn…7-13
10. Butron, Jose…12-9
450 WORLD CHAMPIONSHIP POINTS STANDINGS
(after 11 of 16 events)
1. Cairoli, Antonio…442
2. Desalle, Clement…422
3. Pourcel, Christophe…393
4. Paulin, Gautier…376
5. de Dycker, Ken…341
6. Strijbos, Kevin…304
7. Boog, Xavier…277
8. Leok, Tanel…253
9. Goncalves, Rui…247
10. Philippaerts, David…212
250 WORLD CHAMPIONSHIP POINTS STANDINGS
(after 11 of 16 events)
1. Herlings, Jeremy…478
2. Searle, Tommy…429
3. van Horebeek, Jeremy…417
4. Roelants, Joel…344
5. Tixier, Jordi…309
6. Nicholls, Jake…289
7. Anstie, Max…238
8. Butron, Jose…218
9. Ferrandis, Dylan…213
10. Lupino, Alessandro…196
DENNIS STAPLETON FINDS HIS DREAM SPONSOR


MXA test rider Dennis Stapleton may think he's on to a good thing with a Dutch all-you-can-eat pizza sponsor for the Zwarte Cross, but starting Monday morning he has to fit into his MXA riding gear and get back to work. Photo: Wilco Schellevis
A little Zwarte Cross insanity


NOTHING IS AS UNSURE AS SILLY SEASON



When contract time comes up near the end of the AMA National series, everyone rushes to see who can be the first to tell where a given rider is going. Let's see, the prognosticators said that Dean Wilson was going to KTM, TwoTwo Motorsports, Joe Gibbs or staying at Pro Circuit. Instead he signed with Jeff Ward Racing. The eventual truth doesn't stop the bloviators because they know that no one will remember when they guess wrong, only when the guess right (and then they can tell everybody that they were right). It is in this atmosphere that we hesitantly tell you where a wide selection of riders might or might not end up. And, if you think about it ? they don't go to the starting line any time soon for their new teams ? so what does it matter?

Ryan Villopoto.
Every Silly Season hinges on the movement of one man…that man is always the BMOC (Big Man On Campus). In 2013 that man is Ryan Villopoto. Ryan is still negotiating with Kawasaki…and they are not all that forthcoming with offers. A couple years ago Ryan took a pay cut, as many riders did, but now he wants a raise and a three-year deal. And until Ryan signs, lots of other riders are in limbo.
But, the signing season isn't all that grim, but there are lots of questions.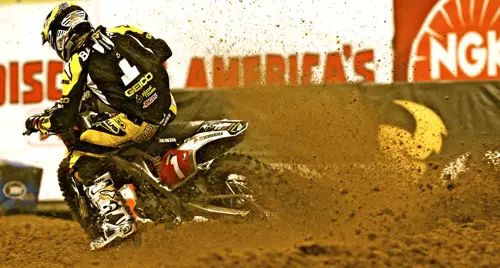 Justin Barcia.
Team Honda has signed Justin Barcia and Trey Canard for 2012. Do they have the room or the cash for a free agent like Ryan Villopoto? And, what will happen with Justin Brayton?
Team Kawasaki is sticking with Jake Weimer, which is why Dean Wilson had to go looking elsewhere, but if they don't sign Ryan Villopoto they will have to put out a "Help Wanted" sign.

James Stewart.
Team Suzuki has James Stewart signed for 2013, but Brett Metcalfe is a question mark.

Davi Millsaps.
JGR lost Davi Millsaps to the satellite Rockstar Suzuki team for next year and are currently racing with fill-in riders at the moment. Stewart's departure and the word-of-mouth bad mouthing of their YZ450F makes it hard to get a top-line player.
Geico Honda has more riders than they know what to do with. They seem to be only losing Justin Barcia, while adding Zach Bell and Zach Osborne.

Darryn Durham.
Pro Circuit signed Martin Davalos for next year to join Blake Baggett and Darryn Durham. They are considering moving up a Loretta Lynn amateur, but want to wait to see how the transplants do when they show up at Southwick on August 11.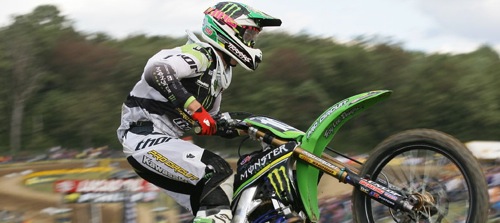 Dean Wilson.
Jeff Ward Racing has made the most news by signing Dean Wilson. Wilson could have stayed at Pro Circuit in the 250 class, but wanted to move to the 450 class. It is possible that Pro Circuit would have given Dean a 450 deal, but Kawasaki wasn't freeing up any money because Villopoto hasn't signed. And, Pro Circuit doesn't typically enter into bidding wars. They pay a fair wage, but let their bikes do their negotiating for them.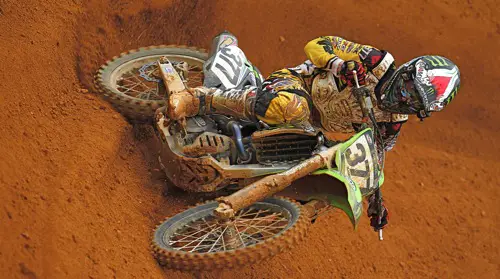 Christophe Pourcel.
Christophe Pourcel wants to come back to the USA and has agreed, in principle, to join Wilson at Jeff Ward Racing. Insiders say that Pourcel has some stipulations that have to be met before he actually signs the contract. Remember, Jeff Ward Racing is really the previous L&M San Manuel Yamaha team of James Stewart and Chad Reed. They are funded by Mike Kranyak who has deep pockets and no interest in putting his name out front. To afford Pourcel and Wilson, Jeff Ward Racing will need to sign a big sponson so that Mike doesn't have to foot the whole bill.

Chad Reed.
Chad Reed has said several times that he wanted to add a second rider to his team, so that it will have legs after he retires…most likely at the end of the 2013 season. But, front-rank riders cost money and Chad's team is now funded by Chad's back account (after Bel-Ray left). Chad has said that he won't sign a second-tier rider, but that doesn't mean he couldn't sign an up-and-comer for the future.
It will all play out in due time…and whether so-and-so signs today or tomorrow it doesn't matter until they actually line up for a race.
MXA PRODUCT SPOTLIGHT: PETE ON THE SCALVINI TWO-STROKE PIPE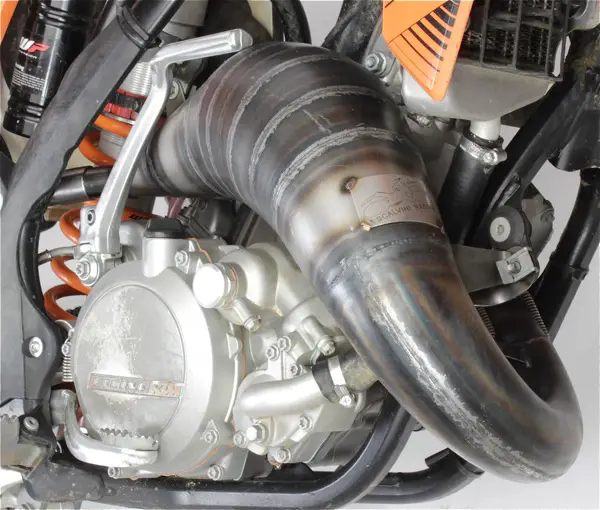 "This is hand built Italian craftsmanship. It's art for your motorcycle that works. It not only gains performance, but it has that cool factory look. There are only two real competitors in the aftermarket two-stroke exhaust business these days, and I have the only cone pipe. In Europe, they're really expensive, but they came down in price for our market," Scalvini's Pete Vetrano. $279.00 to $329.00 ($179.00 silencer) ? (909) 608-0082 or www.tmusa.homestead.com.
GOOD NEWS FOR THE AMA HALL OF FAME.. AT LAST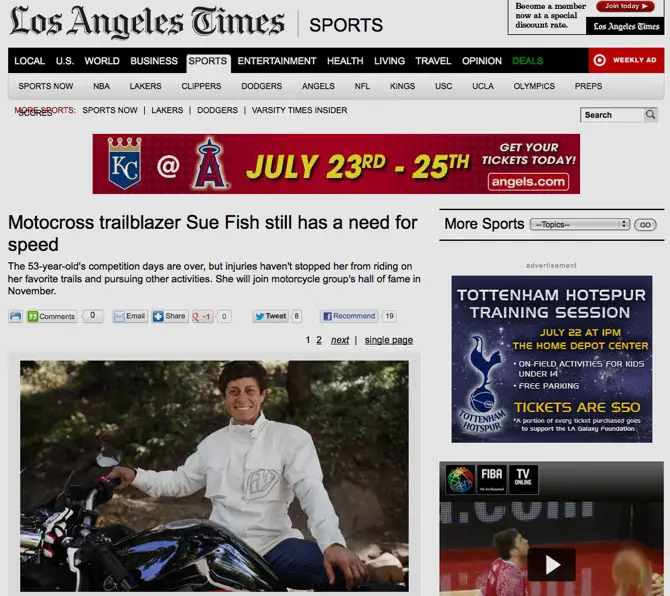 The L.A. Times did a piece on women's motocross pioneer Sue Fish.
Amid all the reports of ballot rigging, bureaucratic bungling and elitist attitudes at the AMA Hall of Fame, it was a breath of fresh air to see some good news?not about the inept AMA suits, but about one of the athletes going into the Hall this year.
Pioneering women motocross racer Sue Fish was featured in the Los Angeles Times in a big spread that highlighted her career. We all need to remember that no matter how big the horse's patoots that run the AMA Hall of Fame are, the Hall of Fame isn't about a bunch of bunglers in the front office…it is about the athletes, racers, pioneers and entrepreneurs that fill the Hall.
MISCELLANEOUS MOTORCYCLE NEWS..STARTING WITH THE RETURN OF NAMUR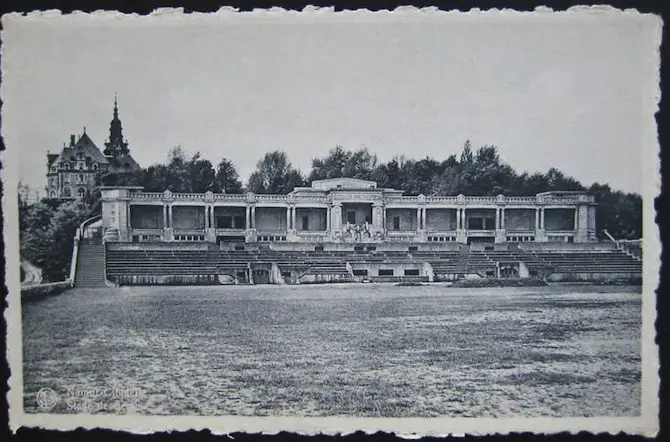 The Citadelle.
MX-Pure's Alex Hodgkinson is reporting that the FIM is considering returning the Grand Prix circuit to the Citadelle at Namur in 2013. It helps that the local government is interesting in feeding the local economy. We can hope.
Nurburgring GmbH, the state-owned company that owns the Nurburgring Grand Prix racetrack has gone bankrupt. They hoped for a $20 million bailout from the EU, but that didn't happen. Events will continue as normal…for now.
Dean Wilson may have signed a new contract to race the 450 class for Jeff Ward Racing next year, but he is in no condition to race right now. Dean has missed the AMA Nationals after injuring his shoulder at Hangtown. Dean had surgery to repair the damage, now two months later he has had surgery on the other shoulder. Why did he wait so long to have the other side fixed? Think about it for a second.
Audi may build a motorcycle. Audi already owns Ducati, but with BMW planning on building a scooter, it is possible, according to Audi's sales manager, that they will build a scooter also.
The Chinese are coming…to England. The sales of Chinese motorcycles went up 16.5% in the first half of 2012 compared to last year in the United Kingdom. The big seller was Lexmoto
Australian racer Dan Reardon, who spent a couple season racing in the USA, is calling it quits at the end of the 2012 Australian season. Reardon is only 26.
The next James Bond movie, "Skyfall," will feature Honda CRF250's disquised as a Turkish police bike and a "Turkish merchant's bike." All told, Honda provided 20 CRF250 motorcycles for the movie and two CRF450's as camera bikes.
IVAN TEDESCO WILL BE BACK RACING THIS WEEKEND ? WHAT WAS THE GNARLIEST TRACK HE EVER RACED?

PRO CIRCUIT TO SUPPORT RIDERS AT PONCA CITY & LORETTA LYNN

The Pro Circuit race support rig is loading up once more and is making its way to the 2012 Ponca City Amateur Motocross Championship, held in Ponca City, Okla., and the 2012 Red Bull AMA Amateur National Motocross Championship, held at Loretta Lynn Ranch in Hurricane Mills, Tenn. The rig will be fully stocked with all the latest Pro Circuit products to hit the shelves, including the just-released Cobra 65 Works Pipe, Platinum Pipe, and R304 Silencer. The Pro Circuit Race Support staff will also be on hand to assist anyone who is looking to outperform their competition. Be sure to stop by and take advantage of the world-class powerhouse that will be on-site at both races.
July 21-26…Ponca City
July 29-Aug. 4…Loretta Lynn Ranch
KEN ROCZEN RETURNING TO GERMANY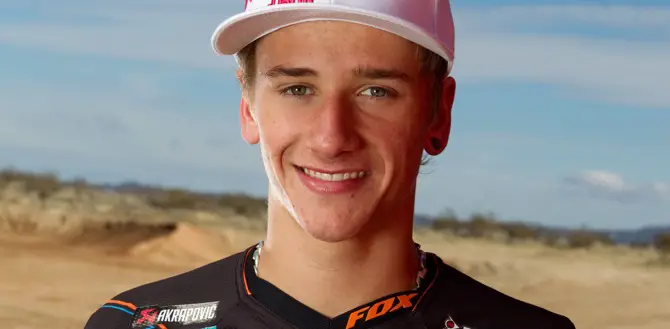 Finally, Ken will be able to speak German again, but with a SoCal accent. Photo: Hoppenworld
Ken Roczen will race in Gaildorf, Germany, on July 29 during the two-week break in the AMA 250 National Championships. It is a chance to Roczen, who is still the FIM 250 World Champion, to race in front of his German fans and to join up with the rest of the German Motocross des Nations team (Roczen, Max Nagl and Marcus Schiffer).
MXA PRODUCT SPOTLIGHT: LUDO ON THE 100% RACECRAFT & ACCURI GOGGLE


"The frame of our goggles goes up in the center, so when you lean your head forward, you can still see. What I like about the goggle is that you don't think about it. We have all spent a lot of time on the bike, making sure there are no distractions so that you can focus on riding. They have a wider 45mm strap that holds up over time. They also come with 20 tearoffs," 100%'s Ludo Boinnard. $45.00 to $75.00 (depending on model, lenses and options) ? www.ride100percent.com or (619) 876-4202.
WILL RUSSIA HAVE A FULL GATE…OR WILL A FULL GATE BE DEFINED AS 20 RIDERS IN THE FUTURE?


Semigorje is small town on the Volga and the terrain in the area is flat and sandy.
The GP riders are wondering again why they have been packed off to some distant country (in this case Russia). The reason is because a Russian bank is handing over serious coin to Youthstream's Giuseppe Luongo…and Luongo goes where the money is..and drags the GP riders with him. That fact has been made all the worse in Russia by the fact that some riders (Zach Osborne and Max Anstie, for example) have been forced to sleep in tents, on cots, at the track. Plus, there are only 21 riders officially signed up for the 450 World Champion race, and only a few more in the 250 class. It is feared that, in desperation, Giuseppe Luongo will fill the gate with local Russian backmarkers, much like what happened in Mexico.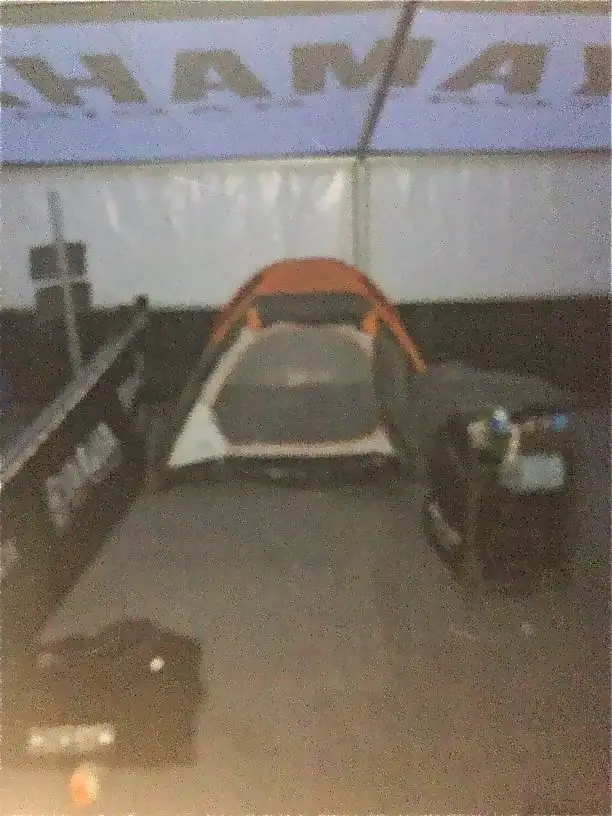 Zach Osborne tweeted this fuzzy photo of his hotel room in Russia. If it looks like it has been decorated to resemble the awning on the Team Yamaha truck, that is because Zach is staying in a pup tent under the awning of the Team Yamaha truck.
Little is known about the Semigorje, Russia, course except that it lies within the grounds of a leisure complex and was submerged under several feet of snow back in February when the site entertained the 2012 FIM Snowcross World Championship. By all accounts, Semigorje is a picturesque and modern setting situated near the banks of the Volga. The track could be awesome–if the weather hold. The last time the GP series went to Russia was in 2002. It was not happy affair and no one was looking forward to going this year…which is probably why so few riders showed up. Auto racing sanctioning bodies have to guarantee a predetermined number of cars at a race?or the local racetrack promoter doesn't have to pay the full sanction fee. If Youthstream can't get full fields, nobody should be paying full price. This is but another embarassment for the FIM.
WORLD MOTOCROSS CHAMPIONSHIP POINTS LEADING INTO RUSSIA
250 points (six rounds left)
1. Jeffrey Herlings……………428
2. Tommy Searle……………..387
3. Jeremy van Horebeek…..375
4. Joel Roelants………………310
5. Jordi Tixier…………………..279
450 points (six rounds left)
1. Antonio Cairoli…………..392
2. Clement Desalle………..380
3. Christophe Pourcel…….357
4. Gautier Paulin……………348
5. Ken de Dycker……………299
RIDER'S EYE VIEW OF THIS WEEKEND'S WASHOUGAL NATIONAL TRACK… KINDA LIKE THE TRON NATIONAL CHAMPIONSHIP

BIRTHDAYS OF THE WEEK


July 19…Jonathan Barragan

July 20…Christophe Charlier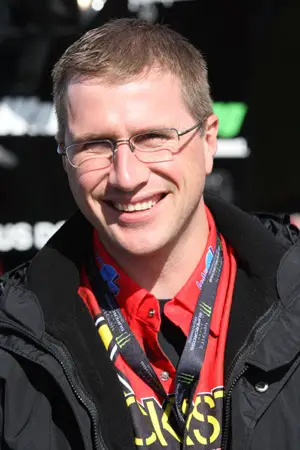 July 21…Allan Brown

July 21…John DeSoto

July 23…Adam Jones
July 24…Bobby Moore

July 26…Sarah Whitmore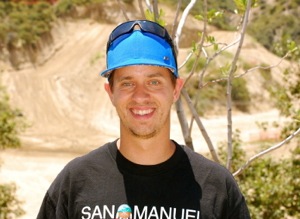 July 26…Oscar Wirdeman

July 27…Trampas Parker
PHOTO OF THE WEEK…IF THE WEEK WAS 44 YEARS AGO


Lots of modern motocross stars train by riding bicycle, but few of them ever aspired to be a track cyclist…name this motocross star. (answer at the bottom of the page)

MXA PRODUCT SPOTLIGHT: BILL ON STAR BRITE STAR TRON ENZYME FUEL TREATMENT


"Star Tron makes hydrocarbons burn more completely, which translates into an easier-starting, smoother-running engine. It can clean out a fuel-delivery system that has gunk in it, or improve the octane of old fuel. There's no way to get moisture out of fuel, but the enzymes attack clumps of water, so the engine only takes in tiny particles that the engine can vaporize," Star Brite's Bill Lindsey. $7.95 (8 oz.)?www.mystarbrite.com or (800) 327-8583.
AMA NATIONAL CHAMPIONSHIP POINTS LEADING INTO WASHOUGAL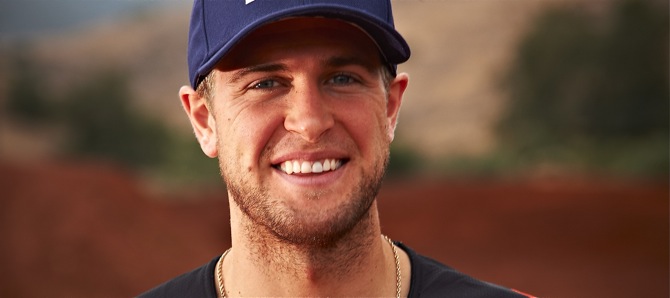 Ryan.
450 POINTS STANDINGS
(After 7 of 12 rounds)
1. Ryan Dungey…………..336
2. Mike Alessi……………..256
3. Jake Weimer……………244
4. Andrew Short………….209
5. Broc Tickle……………..187
6. Justin Brayton…………167
7. James Stewart………..151
8. Josh Grant……………..150
9. Brett Metcalfe…………142
10. Kyle Chisholm……….113
11. Michael Byrne……….110
12. Nico Izzi………………..95
13. Ryan Sipes……………94
14. Davi Millsaps………….85
15. Cole Thompson………64
16. Jimmy Albertson……..61
17. Matt Lemoine………….61
18. Tommy Hahn………….53
19. Tyla Rattray…………….49
20. Les Smith……………….49


Blake.
250 POINTS STANDINGS
(After 7 of 12 rounds)
1. Blake Baggett………….315
2. Justin Barcia……………297
4. Eli Tomac………………..281
4. Ken Roczen…………….273
5. Marvin Musquin……….218
6. Wil Hahn…………………191
7. Blake Wharton…………156
8. Jason Anderson………145
9. Jessy Nelson…………..128
10. Jake Canada…………125
11. Travis Baker………….121
12. Gareth Swanepoel…106
13. Ivan Tedesco………….99
14. Kyle Cunningham……96
15. Malcolm Stewart……..74
16. Kyle Peters…………….73
17. Alex Martin…………….72
18. Martin Davalos……….40
19. Justin Bogle…………..38
20. Dakota Tedder……….36
2012 MOTOCROSS RACE SCHEDULE: WHAT'S LEFT & WHERE TO BE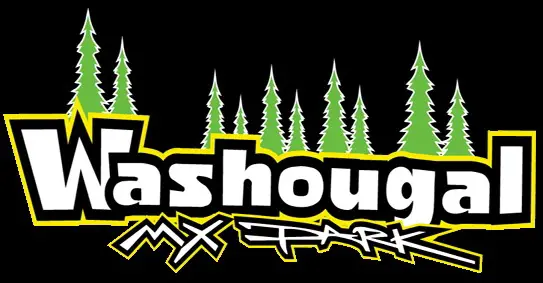 AMA 250/450 NATIONAL MOTOCROSS CHAMPIONSHIP
August 11 Southwick Massachusetts
August 18 Unadilla New York
September 1 Steel City Pennsylvania
September 8 Lake Elsinore California


AMA ENDUROCROSS CHAMPIONSHIP
September 15 Citizens Bank Arena Ontario, CA
October 6 National Western Complex Denver, CO
October 20 Comcast Arena Everett, WA
October 27 Idaho Center Boise, ID
November 17 Orleans Arena Las Vegas, NV

FIM MX1/MX2 WORLD MOTOCROSS CHAMPIONSHIP
August 5 Loket Czech Republic
August 19 Matterley Basin England
September 2 Lierop Netherlands
September 9 Faenza Italy
September 23 Teutschenthal Germany

FIM MX3 WORLD MOTOCROSS CHAMPIONSHIP
August 19 Matterley Basin England
September 23 Teutschenthal Germany

CMRC CANADIAN NATIONAL MOTOCROSS CHAMPIONSHIP
August 5 Riverglade Moncton, NB
August 12 Sand Del Lee Richmond, ON
August 19 Walton Walton, ON

AUSTRALIAN NATIONAL MOTOCROSS CHAMPIONSHIP
July 29 Appin, NSW
August 19 Moree, NSW
August 26 Coolum, QLD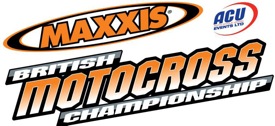 MAXXIS BRITISH MOTOCROSS CHAMPIONSHIP
July 29 Hawkstone Park, Shropshire
August 27 Manor Farm, Petersfield
October 7 Little Silver, Exeter


RED BULL PRO NATIONALS
August 4-4 Whitby, North Yorkshire
August 11-12 Mill, Holland
August 25-26 Hawkstone Park, Shropshire
September 22-23 Culham Park, Oxfordshire
2012 NMA GRAND NATIONAL CHAMPIONSHIP
July 22-28…………………………..Norman, OK


2012 AMA AMATEUR NATIONAL CHAMPIONSHIP
July 31- August 4………………..Hurricane Mill, TN

2012 GLEN HELEN 24 HOUR ENDURANCE RACE
September 1-2…………………….Glen Helen, CA
2012 MOTOCROSS DES NATIONS
September 30 ……………………Lommel, Belgium


REM OCTOBERCROSS CHAMPIONSHIP
October 27………………………….Glen Helen, CA
MTA WORLD VET CHAMPIONSHIP
Nov. 3-4………………………………Glen Helen, CA
2012 PARIS SUPERCROSS
November 9-11………………………Paris, France

2013 AMA SUPERCROSS SCHEDULE
Date Venue City
January 5……..Angel Stadium……………..Anaheim, CA
January 12…….Chase Field…………………Phoenix, AZ
January 19…….Dodger Stadium…………..Los Angeles, CA
January 26…….Oakland Coliseum……….Oakland, CA
February 2…….Angel Stadium…………….Anaheim, CA
February 9…….Qualcomm Stadium……..San Diego, CA
February 16…..Cowboys Stadium………..Arlington, TX
February 23…..Georgia Dome……………..Atlanta, GA
March 2…………Edward Jones Dome……St. Louis, MO
March 9………..Daytona Speedway……….Daytona, FL
March 16………Lucas Oil Stadium…………Indianapolis, IN
March 23………Rogers Centre……………..Toronto, Can
April 6………….Reliant Stadium……………..Houston, TX
April 13………..Metrodome……………………Minneapolis, MN
April 20………..CenturyLink Field…………..Seattle, WA
April 27………..Rice-Eccles Stadium………Salt Lake City, UT
May 4………….Sam Boyd Stadium…………Las Vegas, NV
2013 WORLD MOTOCROSS CHAMPIONSHIP SCHEDULE
Date Venue Country
March 10…Si Racaha………….Thailand
March 17…TBA………………….TBA
April 1…Valkenswaard…………Netherlands
April 14…TBA……………………TBA
May 12…Guadlajara…………..Mexico
May 19…Beto Carrero………..Brazil
June 2…Ernee…………………..France
June 9…Maggiora………………Italy
June 23…TBA……………………Germany
June 30…Uddevalla……………Sweden
July 14…Kegums………………..Latvia
July 21…Semigorje……………..Russia
August 4…TBA…………………..Czech Republic
August 11…TBA…………………Belgium
August 25…Matterley Basin…Great Britain
Sept. 8…TBA………………………Portugal
Sept. 15…St. Jean d' Angely…France
MXA PRODUCT SPOTLIGHT: ROBERT ON MOTUL M4 HANDS CLEAN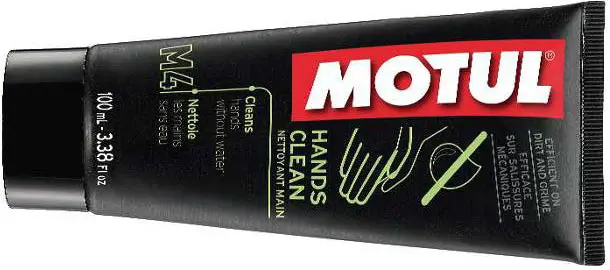 "Competitors' products require water to rinse, but Motul Hands Clean requires no water and no towels. It's travel-size and can even fit in a saddle pouch or gear bag. It's perfect if you are in the desert or at the track where there are no facilities or water. When you rub it on your hands, dirt and grease come off and you're clean enough to eat," Motul's Robert Waytashek. $5.99 (3.38 oz.)?www.motul.com or (909) 625-1292.
CROW HILL 125 TWO-STROKE CHAMPIONSHIP IN BALDWINVILLE, MASSACHUSETTS ON AUG. 5


For more info go to www.crowhillmx.com
OHLINS LAUNCHES IN-HOUSE QUARTERLY WEBZINE


The cover of Ohlins' Performance webzine.

Ohlins has launched a quarterly webzine called "Performance" (with the "O" in Performance mimicking the Ohlins' ™). Performance will cover advanced suspension technology for automobiles, motorcycles, ATVs, and snowmobile. The first issue is live and can be found at: www.ohlinsnews.com. Plus, until the end of August, new subscribers to this free e-zine have a chance to win two VIP-tickets for a MotoGP round that includes, VIP-tickets, paddock access and a complete behind-the-scene racing experience. For more info go to www.ohlinsnews.com.
Answer: Joel Robert