MOTOCROSS ACTION'S WEEKEND NEWS ROUND-UP: YOU CAN WATCH THE MXDN ON TV THIS SUNDAY …IT'S TRUE
                                          




MOTOCROSS DES NATIONS WILL AIR ON CBS SPORTS NETWORK ON SUNDAY

The 2013 Monster Energy FIM Motocross of Nations returns to CBS Sports Network in the United States and Canada on Sunday, Sept. 29 at 3:00 PM, Eastern. CBS Sports Network will showcase the "Olympics of Motocross" with a full 3-hour show that will feature the event's main races in their entirety.
The 67th running of the nations-against-nations competition will be held in Teutschenthal, Germany with all eyes on front-runner Team USA, composed of Ryan Dungey, Justin Barcia and Eli Tomac. Team USA, which has won the event 22 times, will compete against the best riders from 40 other countries.
"This agreement with CBS Sports Network allows us to build even greater place and exposure in North America for the biggest motocross race on the planet and for Team USA. We are thrilled with the passion CBS Sports Network has shared with Youthstream for this project, and we are very proud to provide US and Canadian fans with comprehensive coverage at such a stunning Sunday afternoon time slot," said Mario Marini, Youthstream Director of Corporate Relations. CBS Sports Network is available across the country through local cable, video and telco providers and via satellite on DirecTV Channel 221 and Dish Network Channel 158. For more information, including a full programming schedule and how to get CBS Sports Network, go to www.cbssportsnetwork.com.
                                          
FINAL WORLD SIDECAR MOTOCROSS POINTS STANDINGS


Ben Adriaenssen and Ben van den Bogaart dominated the series from the beginning.
FINAL 2013 WORLD SIDECAR MOTOCROSS POINTS STANDINGS
1. Ben Adriaenssen / Ben van den Bogaart…….610
2. Etienne Bax / Kaspars Stupelis………………….513
3. Jan Henrickx / Elvijs Mucenieks………………….442
4. Janis Daiders / Lauris Daiders……………………442
5. Vaclav Rozehnal / Marek Rozehnal…………….376
6. Maris Rupeiks / Haralds Kurpnieks……………..319
7. Stuart Brown / Josh Chamberlain……………….323
8. Andy Burgler / Martin Betschart………………….316
9. Jason Van Daele / Tim Smeunix…………………267
10. Phillip Stenborg / Christian Nilsson……………256
WORLD SIDECAR MOTOCROSS CHAMPIONS (1980-2013)
1980 …Reinhard Boehler/Siegfried Mueller (Ger)
1981 …Ton Van Heugten/Frits Kiggen (Hol)
1982 …Emil Bollhalder/Karl Busser (Swi)
1983 …Emil Bollhalder/Karl Busser (Swi)
1984 …Hansi Baechtold/Fritz Fuss (Swi)
1985 …Hansi Baechtold/Fritz Fuss (Swi)
1986 …Hansi Baechtold/Fritz Fuss (Swi)
1987 …Hansi Baechtold/Fritz Fuss (Swi)
1988 …Christoph Huesser/Andreas Huesser (Swi)
1989 …Christoph Huesser/Andreas Huesser (Swi)
1990 …Benny Janssen/Frans Van Kessel (Hol)
1991 …Eimbert Timmermans/Eric Verhagen (Hol)
1992 …Eimbert Timmermans/Eric Verhagen (Hol)
1993 …Andreas Fuhrer/Adrian Kaeser (Swi)
1994 …Andreas Fuhrer/Adrian Kaser (Swi)
1995 …Andreas Fuhrer/Adrian Kaser (Swi)
1996 …Andreas Fuhrer/Adrian Kaser (Swi)
1997 …Kristers Sergis/Artis Rasmanis (Lat)
1998 …Kristers Sergis/Artis Rasmanis (Lat)
1999 …Daniel Willemsen/Marcel Willemsen (Hol)
2000 …Kristers Sergis/Artis Rasmanis (Lat)
2001 …Kristers Sergis/Artis Rasmanis (Lat)
2002 …Kristers Sergis/Artis Rasmanis (Lat)
2003 …Daniel Willemsen/Kaspars Stupelis (Hol)
2004 …Daniel Willemsen/Kaspars Stupelis (Hol)
2005 …Daniel Willemsen/Sven Verbrugge (Hol)
2006 …Daniel Willemsen/Sven Verbrugge (Hol)
2007 …Daniel Willemsen/Reto Grutter (Hol)
2008 …Daniel Willemsen/Reto Grutter (Hol)
2009 …Joris Hendrickx/Kaspars Liepins (Bel)
2010 …Daniel Willemson/ Gertie Eggink (Hol)
2011 …Daniel Willemsen/Sven Verbrugge (Hol)
2012 …Daniel Willemsen/Kenny van Gaalen (Hol)
2013 …Ben Adriaenssen/Ben van den Bogaart (Hol)
                                           
JEREMY VAN HOREBEEK SIGNS WITH YAMAHA FOR 2014 AND 2015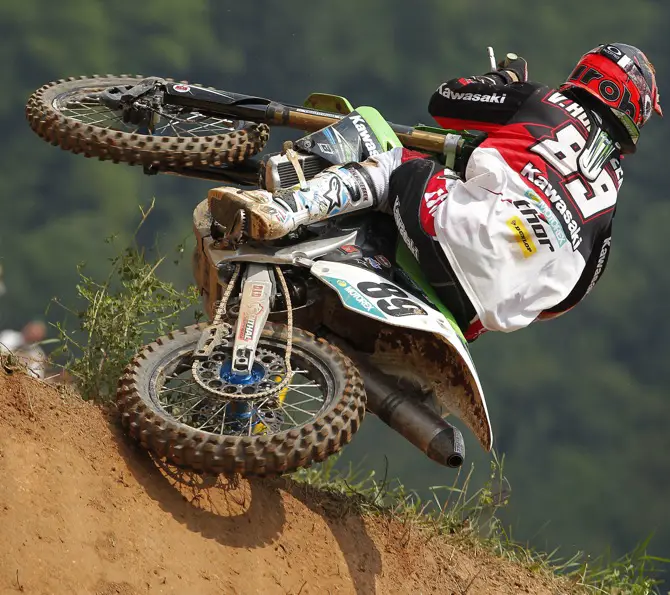 With Steven Frossard leaving Yamaha for Kawasaki, Jeremy Van Horebeek will leave Kawasaki for Yamaha.

Jeremy Van Horebeek has signed a two-year deal to race the 450 class for the Yamaha factory team. The 23-year-old finished the 2013 450 World Championships in 7th place with three podium finishes and only failed to score points in two out of 34 motos.
    
"It was a wonderful season. I broke my finger four weeks before the first Grand Prix, but once I was in good shape then I was always near or in the top five. I wanted to be the number one rider at a factory team and coming to Yamaha was the perfect opportunity. I'm sure having the backing of the Yamaha Rinaldi crew will help me move onto the next level." Van Horebeek will teamed with Dean Ferris and Christophe Charlier (who will be in the 250 class). Van Horebeek will be on the Belgian team Motocross of Nations this next weekend.
                                           
BLAZUSIAK TOPS PODIUM AT CITIZEN'S BANK ARENA ENDUROCROSS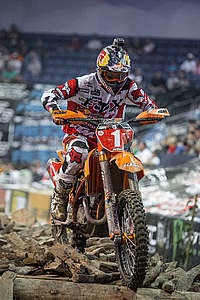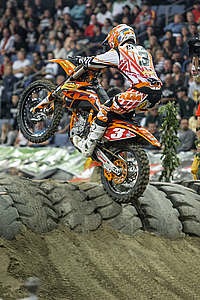 Taddy.                                            Mike.
Taddy Blazusiak returned to the top of the EnduroCross Championship podium on Saturday nightat the Citizens Bank Arena in Ontario, California, but with teammate and points leader Mike Brown right on his wheel. When the gate dropped for the main event, it was Brown who launched off the line first and came around the first corner and into the rock section with the lead. Blazusiak was right behind him in second position. The two teammates pulled away from the rest of the field and began their race long battle. Brown held the lead through the first half of the race before he made a mistake in the firewood section that allowed Blazusiak to close the gap. The next corner, Blazusiak made his pass for the lead.
Brown did not let Blazusiak out of his sight and the two remained close for the remaining laps. When the checkered flag flew, it was Blazusiak who held on for the win with Brown finishing second. Cody Webb rounded out the podium in third. Blazusiak said,"I have been working really hard and I am glad I was able to challenge for the win and take the victory. Mike is a tough competitor and it is good to always have someone push me."
CITIZEN'S BANK RESULTS
1. Taddy Blazusiak
2. Mike Brown
3. Cody Webb
4. Taylor Robert
5. Colton Haaker
6. Kyle Redmond
7. Gary Sutherlin
8. Cory Graffunder
9. Justin Soule
10. Geoff Aaron
2013 ENDUROCROSS POINTS STANDINGS
(After 3 of 8 rounds)
1. Mike Brown………….72
2. Taddy Blazusiak…..65
3. Taylor Robert………..55
                                           
STEFAN EVERTS TIES THE KNOT


10-time World Motocross Champion Stefan Everts got married this week. Can you guess his bride's first name? Answer at the bottom of this page.

                                           
JAPANESE NATIONAL CHAMPIONSHIP HEATS UP WITH TWO RACES LEFT, BUT NOT UNTIL OCTOBER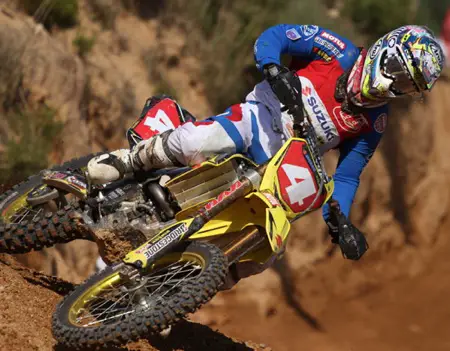 Yohei Kojma (4) leads the 450 title chase by 6 points over Makota Ogata with two races left.
ALL-JAPAN 450 NATIONAL POINTS STANDINGS
(After 7 of 9 rounds)
1. Yohei Kojima………….278
2. Makoto Ogata ………..272
3. Yu Hirata……………….266
4. Akira Narita……………248
5. Yoshitaka Atsuta……..238
6. Takase Tanaka………..187
7. Yutaka Hoshino……….183
8. Takuya Mihara…………160
9. Koichi Fukaya………….157
9. Yutaka Hoshino………..153

With a small 5 point lead Toshiki Tomita has to go to the MXDN before the final two rounds of the Japanese 250 National Championships.
 
ALL-JAPAN 250 NATIONAL POINTS STANDINGS
(After 7 of 9 rounds)
1. Toshiki Tomita……………275
2. Jun'ya Takenaka…………272
3. Kei Yamamoto……………254
4. Shin'ichi Inoue…………..190
5. Ryo Satoh………………..175
6. Jun Suda………………….170
7. Yusuke Watanabe……….164
8. Kouhei Ogawa……………160
9. Masami Tanaka…………..160
10. Nozomu Yasuhara………144
                                           
DOES THE HELMET LOOK FAMILIAR? $0.99 MOTOCROSS ELITE iPHONE/iPAD GAME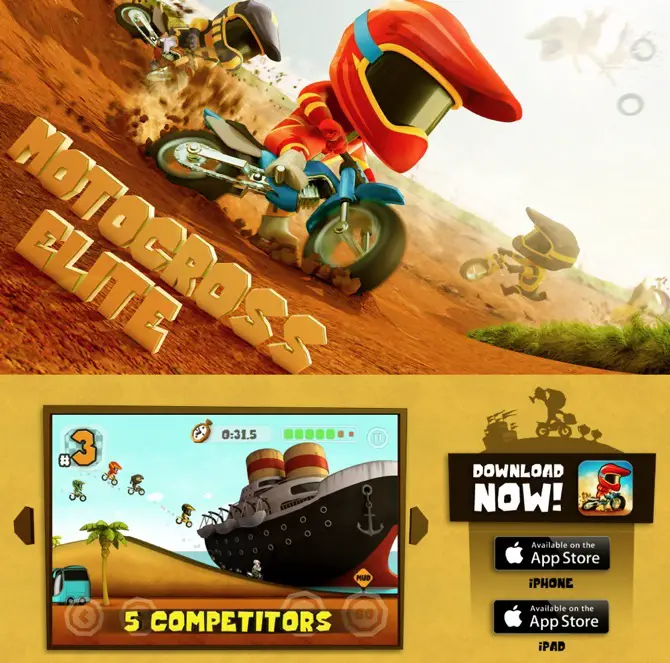 For more info go to www.motocrosselite.com
                                           
THE SWEET SOUND OF SMOKE: WASHOUGAL 125 TWO-STROKE DREAM RACE

                                           
MXA PRODUCT SPOTLIGHT: GEICO HONDA MOTOCROSS DES NATIONS GRAPHICS KIT WITH FREE T-SHIRT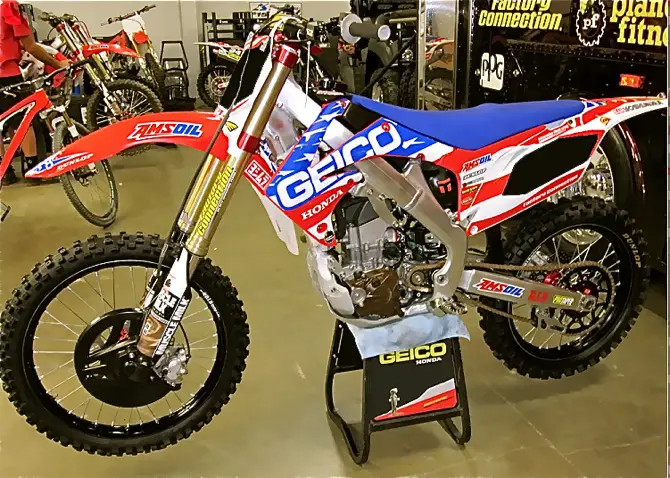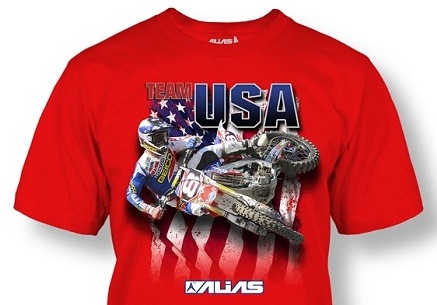 Limited Edition Team Geico MXDN USA CRF250 Graphics kit with seat cover. $189.95. Plus, a free MXDN shirt with every order (red or black). To order go to www.aliasmx.com.
                                           
THIS WEEK'S BIRTHDAY BOYS: EDDIE TURNS 70 & MERT TURNS 73


Sept. 20…Eddie Mulder 1943
Sept. 22…Josh Woods 1982

Sept. 22…Warren Reid
Sept. 23…Kyle Lewis 1970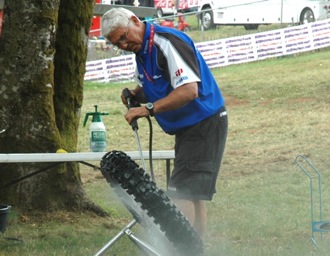 Sept. 23…Alan Olson 1944

Sept. 23…Tim Olson 1974

Sept. 23…Antonio Cairoli 1985

Sept. 24…Mitch Payton
Sept. 24…Frank Hoppen

Sept. 25…Mert Lawwill 1940
Sept. 25…Zach Osborne 1989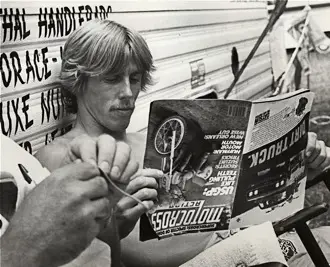 Sept. 26…Bob Hannah 1956
Sept. 26…Jesse Masterpool
                                           
OHLINS USA CIRKUS OF SPEED ON SEPTEMBER 28



Rain or shine, the second annual Ohlins USA Cirkus of Speed is Saturday, September 28, 10:00 am to 3:00 pm, in the mountains of Western North Carolina. Please come for the excitements: it's FREE, including "Police Rodeo" star Ben Wolfe, of Lock & Lean, performing precision motorcycle riding. Featured companies showing off cool vehicles include Motus, previewing its first production, yes-you-can-buy-one, motorcycles. Triumph motorcycles will have a selection of its bikes from nostalgic to futuristic. Race machines, crazy customs, hot rods and exotics, motorcycles and cars, V-Twins and race bikes, street and off-road, will all be on exhibit at the Second Annual Cirkus of Speed. Ohlins USA is located at 703C South Grove Street, Hendersonville, North Carolina.
                                           
SEBASTIEN TORTELLI TO HOLD WORLD VET MOTOCROSS CHAMPIONSHIP SCHOOL ON OCT. 29-30

Two-time World Motocross Champion Sebastien Tortelli and the Champ Factory Motocross School are pleased to announce a full two-day training camp on October 29-30 at Glen Helen Raceway. The track will be reserved exclusively for the students of the ChampFactory MX camp to perfect their riding and get ready for the World Vet Championship. The two-day training camp is $400 for both days and you can reserve a spot by signing up at www.champfactory.com. Space is limited so sign up in the next week to get a ChampFactory T-shirt, special discount from Matrix Concepts, 100% Goggles and more from ChampFactory partners. For more info call (858) 866-6107.
                                           
REM OCTOBERCROSS COMING UP ON OCTOBER 26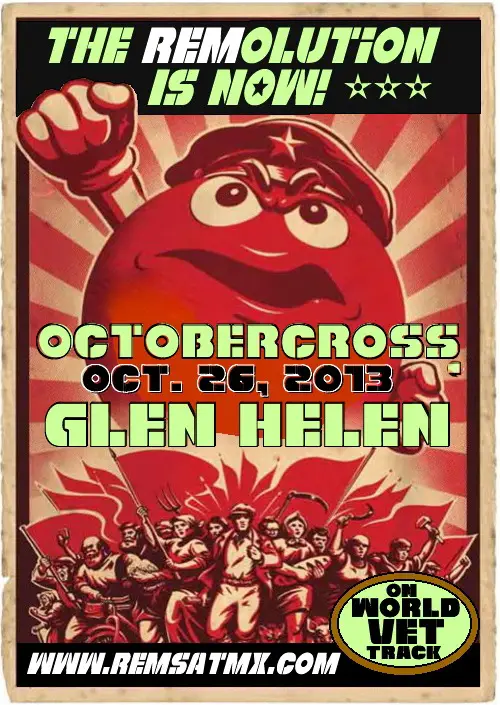 The Annual REM Octobercross, previously known as the "Commotion By The Ocean" when REM raced at Carlsbad, is coming up on October 26, 2013. It will be held on the Glen Helen National track. This is good news for riders racing the MTA World Vet Championship the following weekend because it will be the first race on the new track layout that will be used at the World Vet. For more info go to www.remsatmx.com.
                                           
MEMORIES OF THE WAY WE WERE?WHEN WE STILL HAD CARLSBAD RACEWAY

It doesn't matter what year this Carlsbad Raceway track map was from because the now-gone track never changed. Modern motocross racers would have a heart attack if they were forced to race on the totally unprepped, rock hard dirt at Carlsbad. When they watered it, which they only did in the morning, it was like grease and when it dried, which was right after practice was over, it was concrete. The Carlsbad regulars loved it.
                                           
MXA PRODUCT SPOTLIGHT: OHLINS UPDATED SD 2.1 STEERING DAMPER



The revised Ohlins SD2.1design includes a new mounting system so the damper can be transferred from one bike to another. The updated SD 2.1 is a polished version of the previous model, it's better then ever with the newly Interchangeable SD 2.1 revision. The new silhouette is a result of a much easier way of mounting the damper under the handlebar.
The re-designed SD 2.1 features high-speed damping when needed but gives minimum interference at low speed due to its use of precisely created components. Thanks to its RTC damping adjuster (Return To Center), the SD 2.1 may be used by riders inexperienced with steering damping; resistance for the rider can be minimised through opening the RTC valve. Riders searching for extra support and stability in both directions can use the RTC in a more closed position to achieve added stability.
The new steering damper is now equipped with a completely new valving system, eliminating any fluctuation of the damping characteristics depending on making a left or a right turn.The UniFlow feature is actually a system that controls the flow of the hydraulic fluid to only one direction hence the new fluctuation free damping curve.The system is also pressurized to compensate any temperature changes. The retail price is $724. For more info go to www.OhlinsRacing.com.
 
                                           
WHAT'S LEFT IN THE 2013 RACE SEASON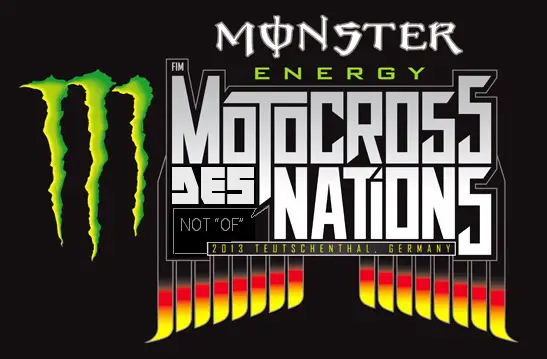 2013 ALL-JAPAN MOTOCROSS CHAMPIONSHIP
    October 6…………..Saitama
    October 20………..Sugo
2013 AUSTRALIAN SUPERCROSS CHAMPIONSHIP
    October 12………..Mt. Gambier, SA
    October 19………..Phillip Island, Vic
    October 20………..Phillip Island, Vic
    November 16…….Toowoomba, Qld
2013 WORLD OFFROAD CHAMPIONSHIP (WORCS) SERIES
    October 11-13…Taft, CA
2013 MOTOCROSS DES NATIONS
    September 29, 2013…Teutschenthal, Germany
2013 REM OCTOBERCROSS (FORMERLY THE COMMOTION BY THE OCEAN)
    October 26, 2013…Glen Helen, CA
2013 WORLD VETERAN MOTOCROSS CHAMPIONSHIP
    November 2-3, 2013…Glen Helen, CA
                                           
WHAT'S COMING UP IN 2014…SUPERCROSS-WISE

2014 AMA SUPERCROSS SERIES
January 4…………..Anaheim, CA
January 11…………Phoenix, AZ
January 18……….. Anaheim, CA
January 25…………Oakland, CA
February 1…………Anaheim, CA
February 8…………San Diego, CA
February 15……….Arlington, TX
February 22……….Atlanta, GA
March 1……………..Indianapolis, IN
March 8……………..Daytona Beach, FL
March 15……………Detroit, MI
March 22……………Toronto, CAN
March 29……………St. Louis, MO
April 5……………….Houston, TX
April 12……………..Seattle, WA
April 26……………..East Rutherford, NJ
May 3………………..Las Vegas, NV
                                           
2014 ARENACROSS SERIES TEASER VIDEO

2014 AMSOIL ARENACROSS CHAMPIONSHIP
January 3-5…………………….Worcester, MA
January 10-12………………….Baltimore, MD
January 18-19………………….Louisville, KY
January 25-26………………….Greensboro, NC
January 31-Feb. 2……………..Milwaukee, WI
February 7-9…………………….Sacramento, CA
February 14-16…………………Nampa, ID
February 21-23…………………Reno, NV
March 1-2……………………….Tulsa, OK
March 7-9………………………..Albuquerque, NM
March 14-16…………………….Hidalgo, TX
March 29-30 ……………………Salt Lake City, UT
                                           
MXA PRODUCT SPOTLIGHT: 2014 AXO MOTOCROSS SOCKS


AXO has added five new unique sock designs to their 2014 line-up. The designs include a Trans-Am sock to be included in the vintage Trans-Am line, as well as a cheetah print, stripes, heart, and tribal sock. The motocross socks are composed of 70% Acrylic, 20% Nylon and 10% Lycra with 144 needle construction. The socks have superior moisture and wicking properties as well as ribbed arch and ankle support to minimize friction and movement.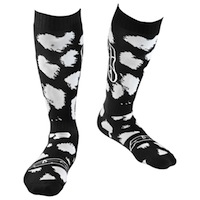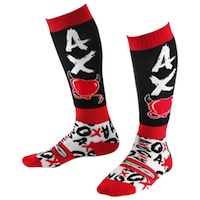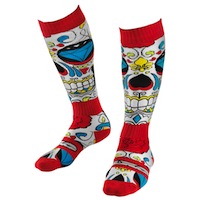 There is also additional padding on the toe, heel and shin for added comfort. One size fits most adults. MSRP is $15 and the socks are now available to purchase at www.axo.com or through an authorized AXO dealer.
                                           
THE 24 HOURS OF GLEN HELEN STARTS ON OCT. 19…AND IT ENDS 24 HOURS LATER

Press release: This highly-anticipated final round of the 2013 JBC Endurance Series kicks off Saturday, October 19th at 10:00am and lasts until 10:00am on Sunday, October 20th. Racers will test their endurance, teamwork and speed on the 24-Hour course designed by motocross legend Gary Jones and off-road expert Ron Lawson. The course is a challenging 9.5+ miles of all types of terrain including both motocross tracks, the off road track and lengthy single-track sections tied together by the expert track designers.  It will also include the world famous Mt. St. Helens!
 
This year's event is a District 37 AMA Desert Points race as well as being open to any racer. A D37 Competition Card is required for riders seeking D37 Desert Points. Together with Glen Helen Raceway, the Prairie Dogs MC is co-sponsoring this event this year.  Last year the JCR Honda team, led by Colton Udall, completed an incredible 68 laps on the challenging 9.5 mile circuit. You can rest assured that the JCR team will be back this year to defend their title this year, so get your team entry in early for your chance for the title!
Registration is available online at www.GlenHelen.com. Ironman registrations are $200, Amateur class registrations are $400 per team, while Pro class registrations are $700 per team.  Spectator tickets can be purchased on the day of the race at the gate for $20 for adults and $10 for children ages 6-12. This race is sure to be an exhilarating one for racers and fans alike.
Stefan Everts answer: Kelly. The name was on the ring.