MOTOCROSS AND SUPERCROSS ATTRACTING SPORTSBOOK INTEREST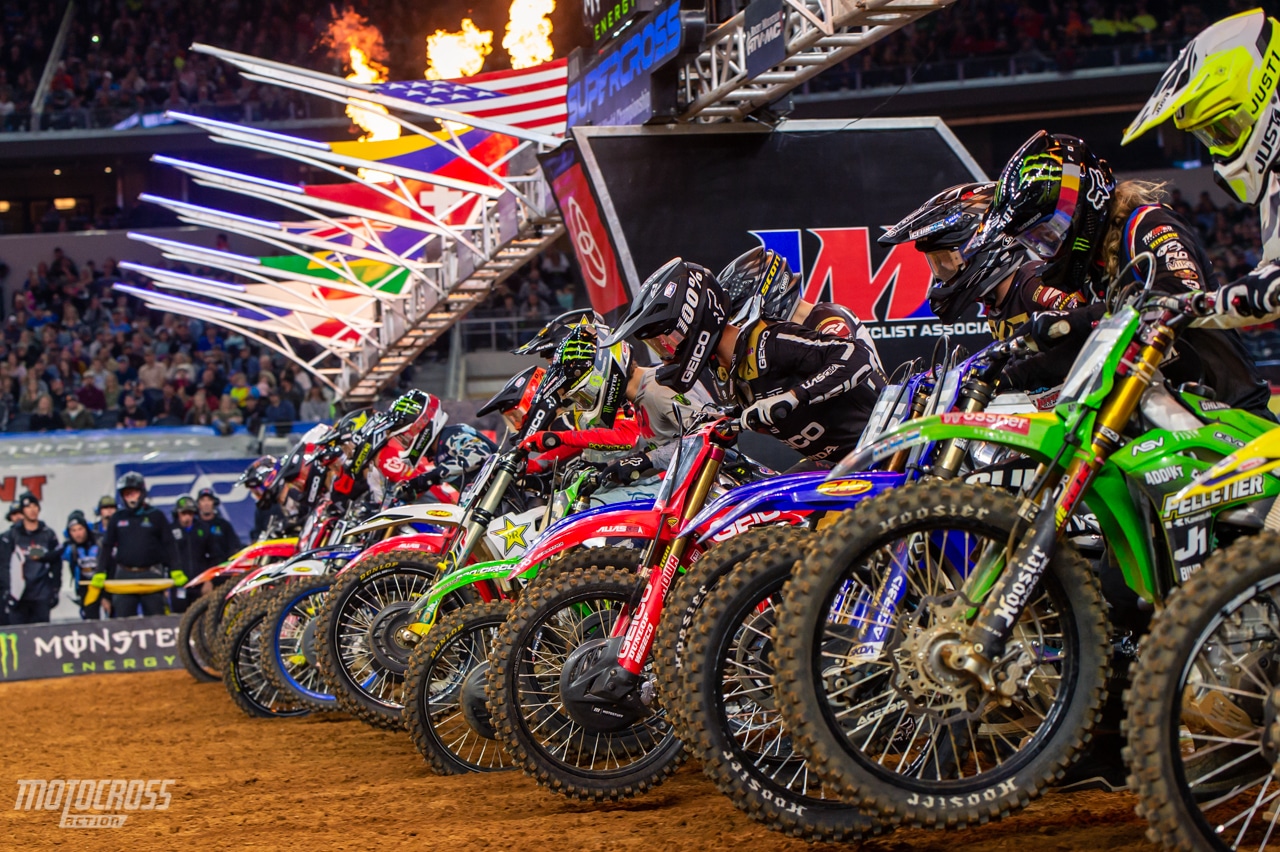 You can tell when a sport is beginning to become more popular by the fact that sportsbooks are showing an interest. Sports betting is a competitive industry, so sites are continually looking for new sports to cover. The good news is you can now find the big motocross and Supercross events, so it is possible to place bets on the sport we love.
Before you look for a site to join, a bit of research is required; not a great deal, but it is important to sign up to a site you can trust. Registering for motocross racing betting with a sportsbook that is licensed is imperative, giving customers protection against issues such as fraud.
There is a lot of help available online, with sites dedicated to reviewing sportsbooks. The principal aim is to give the best sportsbook recommendations. The advice they offer will be vital to ensure that you register with a secure site.
You will get useful information like welcome offers and other bonuses. If you see that a site is offering odds on the latest motocross or supercross events, whether it's the 450 series or MXGP, it's well worth taking advantage of the offers. You could receive anything from free bets to matched bonuses. Imagine, if you had signed up with a site and bet on Eli Tomac winning the 450 division of the AMA Supercross Series without having to use any real money. Look out for the terms and conditions, though, as they could include high wagering requirements.
It's not just terms and conditions for offers that need to be examined. Online sportsbooks have many rules, and they differ from sport to sport. When you do use one that covers motocross, find out the rules that apply. This can include what happens to your bet if the event is canceled or abandoned due to poor weather (not applicable to indoor supercross). It's not the most thrilling read you'll have, but it can avoid possibly costly errors.
MORE SPORTSBOOKS AVAILABLE NOW
Legislation changes in the US allowed casinos to have sportsbooks on the casino floor. They started by offering odds on mainstream sports such as American football, baseball, hockey, and soccer. They then looked to embrace other games and began showing an interest in Supercross, offering odds on races. Fans were able to place bets on riders such as James Stewart, Ryan Villopoto, Trey Canard, and Ryan Dungery.
Online sportsbooks have followed suit, so when they do offer odds on the big motocross events, fans of the sport should try to support them. Sites will want to see that it is worth offering those odds, and they will look at how much business is coming in. As motocross fans, it's great to see more support for the sport.
When you see odds on a motocross or Supercross event, it's not just about correctly predicting who will win the race. You can do that, of course, but there are so many other markets that you can place bets on. For example, some sites offer match-betting odds, which pit one rider against another rather than against all the others.
You can place bets on how many different leaders there will be in a race. That's a good bet as you don't need to predict who is going to be the overall winner.
When you do bet on motocross, it's time for a bit more research. Study the form of individual riders and see how they perform on the track they are racing on – some riders favor some circuits more than others. All of this helps improve your chances of making profitable bets.
If you do want to place bets on motocross, it is best to try and look at more than one site. Don't just sign-up with one online sportsbook that covers motocross. Register with several, then when odds become available, you can compare the odds on the sites and take the best one. That can help you increase potential profits.
It's good to see some more coverage of motocross at sportsbooks. Why shouldn't they be offering odds on a sport which is great to watch? Don't expect to see a fantastic amount of coverage, but when a big event comes along, there should be odds offered, so keep an eye out to see what's available.