MOTOCROSS DES NATIONS SPECTATORS GUIDE: WHO, WHAT, WHY, WHERE, WHEN, HOW MUCH AND HOW TO GET THERE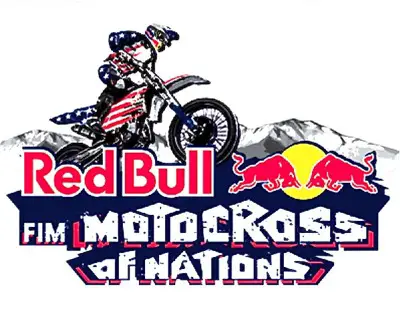 In 2010 the Red Bull Motocross des Nations will make its awaited comeback to the United States following the tremendous success of Budds Creek in 2007, the biggest motocross event ever held in the nation to date. On September 25-26th, 2010, Thunder Valley Motocross Park in Lakewood-Denver, Colorado, will host the 64th edition of this historical competition for the third running on the American soil. More information on the venue are online at www.mxthundervalley.com.
In 2011 the Motocross des Nations is set to return to France at Saint Jean D'Angely.The last time the event was run in France (at Ernee) was 2005 when Team USA headed by Ricky Carmichael beat Pichon's home team France and Everts' Belgium. More information on the venue are online at www.motoclub-angerien.com.
2010 RED BULL FIM MOTOCROSS DES NATIONS SCHEDULE
FRIDAY, SEPT 24, SCHEDULE
11:00 am to 6:00pm…Tech inspection
5:00pm to 5:30pm……..Freestyle Show

SATURDAY, SEPT 25, SCHEDULE
10:00am…450 Free Practice MX1
11:00am…250 Free Practice MX2
12:00pm…Open class Free Practice
1:15pm…Riders meeting
2:00pm…Opening Ceremony
2:30pm… 450 Qualifying Heat (20 min + 2 Laps)
3:30pm…250 Qualifying Heat (20 min + 2 Laps)
4:30pm…Open class Qualifying Heat (20 min + 2 Laps)
5:30pm…Freestyle Show

SUNDAY, SEPT 26, SCHEDULE
8:40am…B Final practice (13 teams/39 Riders)
9:10am…MXDN Group practice (Positions 1,3,5,7,9,11,13,15,17,19)
9:40am..MXDN Group practice (Positions 2,4,6,8,10,12,14,16,18)
11:00am…B Final (30 Min + 2 laps)
1:08pm…250/450 MXDN moto (30 min + 2 laps)
2:38pm… 250/Open MXDN moto (30 min + 2 laps)
4:08pm..450/Open MXDN moto (30 min + 2 laps)
TRACK RULES
NO bicycles, pit bikes, golf carts, scooters, taking banners from the track will be prosecuted, hanging on fences, glass bottles, campfires, fireworks, furniture, scaffolding, beach, EZ-ups, pets in spectator areas.
TRACK RADIO
Keep your radio tuned to FM 93.1 for up to date announcements, racing news, interviews and other information throughout the weekend.
CAMPING
The camping pass will allow you to camp from Thursday at 12:00 pm (noon) until Monday morning. All campers need to be out of the camping lot by Monday at 10:00 am. We suggest you reserve your spot prior to arrival to the track to insure you get a spot. Cost $150.
TICKETS
Two-day general admission…$90 (adults), $45 (6-11)
One day general admission…$40 Saturday, $70 Sunday
Two-day pit pass…$50 (adults), $25 (6-11)
Two-day parking fee…$25 (prepaid)
One-day parking…$20
VIP GOLD TICKETS
Vip GOLD includes: (1) Entry Ticket and paddock access on Friday, Saturday and Sunday Tent seating. (2) VIP parking. (3) VIP goodies bag with one T-Shirt and one Official hat of the Red Bull FIM Motocross of Nations. (4) Lunch on Saturday and Sunday. (5) Beverages and snacks on Saturday and Sunday. (6) Meet and greet with the riders and dedicated autograph session on Saturday afternoon. (7) One 2010 Red Bull Motocross of Nations Program (8) Exclusive access to the second floor of the two-story Mechanics area. (9) Guided tours to Team USA, Italy, France, New Zealand and Germany on Sunday….$600 (adults), $300 (6-11)
HOW TO GET THERE
Thunder Valley is located 15 minutes west of Denver, off Interstate 70.
Coming from the South
Head north on I-25 to C-470 (west), take the Alameda Pkwy exit and turn left (west), then turn right (north) on Rooney Road. One mile to track (on left).
Coming from the North
Head south on I-25 to I-70 west, take the Colfax exit and head west, then turn left (south) on Rooney Road. 1/2 mile to track (on right).
Need an address to program into your GPS?
701 S. Rooney Rd.
Golden, Colorado 80401

TENTATIVE MOTOCROSS DES NATIONS TEAMS
(Teams are subject to change; final team selection date is September 24)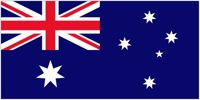 TEAM AUSTRALIA:


1. Brett Metcalfe
2. Dean Ferris
3. Jay Marmont
---

TEAM AUSTRIA:
1. Matthias Walkner
2. Pascal Rauchenecker
3. Gunter Schmidinger
---

TEAM BELGIUM:


1. Clement Desalle
2. Steve Ramon
3. Jeremy Van Horebeek
---

TEAM BRAZIL: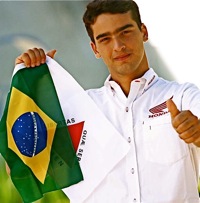 1. Jorge Antonio Balbi
2. Pipo Castro
3. Marcello Lima
---

TEAM CANADA:
1. Jeremy Medaglia
2. Kyle Keast
3. Kaven Benoit
---

TEAM COSTA RICA:
1. Johan Mora
2. Alejandro Rojas
3. Roberto Castro
---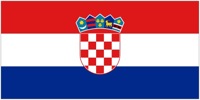 TEAM CROATIA:
1. Nenad Sipek
2. Marko Tumbri
3. Danjel Bozic
---

TEAM ECUADOR:


1. Martin Davalos
2. Felipe Espinosa
3. Andres Benenaula

---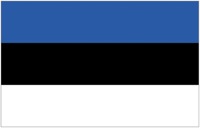 TEAM ESTONIA:


1. Tanel Leok
2. Ptitt Ratsep
3. Gert Krestinov
---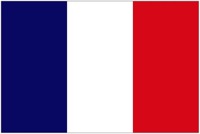 TEAM FRANCE:


1. Marvin Musquin
2. Gautier Paulin
3. Xavier Boog
---

TEAM FINLAND:


1. Harri Kullas
2. Toni Eriksson
3. Jon Soderberg
---

TEAM GERMANY:


1. Ken Roczen
2. Max Nagl
3. Marcus Schiffer
---

TEAM GREAT BRITAIN: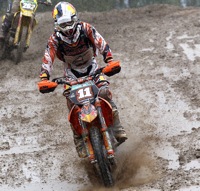 1. Brad Anderson
2. Dean Wilson
3. Jake Nicholls
---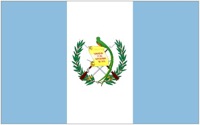 TEAM GUATEMALA:
1. Rodolfo Fernandez
2. Esteban Castillo
3. Tomas Castillo
---

TEAM ICELAND:
1. Gylfi Gudmundsson
2. Eythor Reynisson
3. Hjalmar Jonsson

---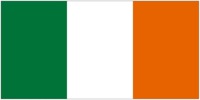 TEAM IRELAND:


1. Martin Barr
2. Gordon Crockard
3. Stuart Edmonds
---

TEAM ITALY:


1. Manuel Monni
2. Alessandro Lupino
3. Antonio Cairoli
---

TEAM JAPAN:


1. Akira Narita
2. Takuya Mihara
3. Yoshitaka Atsuta
---

TEAM LATVIA: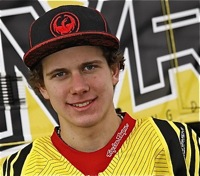 1. Matiss Karro
2. Ivo Steinbergs
3. Lauris Freibergs
---

TEAM LITHUANIA:
1. Mindaugas Kazakevicius
2. Nerijus Rukstela
3. Rimantas Pazemeckas
---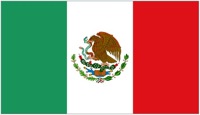 TEAM MEXICO:
1. Martin Garcia
2. Alberto Herdia
3. Giovannia Victor Blanco

---

TEAM PORTUGAL:


1. Rui Goncalves
2. Hugo Basaula
3. Luis Correia
---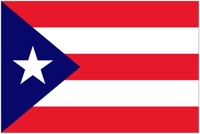 TEAM PUERTO RICO: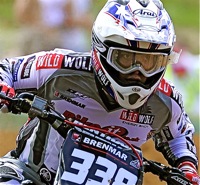 1. Zach Osborne
2. Kyle Regal
3. Christian Ruiz
---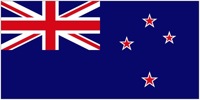 TEAM NEW ZEALAND: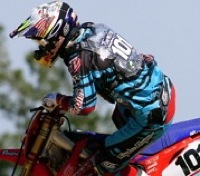 1. Ben Townley
2. Josh Coppins
3. Brad Groombridge
---

TEAM PHILIPPINES:
1. Jolet Jao
2. Ralph Alvarez
3. Kenneth San Andres
---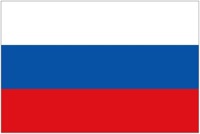 TEAM RUSSIA: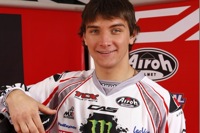 1. Evgeny Bobryshev
2. Alexander Tonkov
3. Sergey Astaykin
---

TEAM SPAIN:


1. Jonathan Barragan
2. Jose Butron
3. Carlos Campano (may be injured)
---

TEAM SWEDEN
1. Tom Soderstrom
2. Fredrik Noren
3. Alex Eriksson
---

TEAM SWITZERLAND:


1. Arnaud Tonus
2. Gregory Wicht
3. Valentin Guillod
---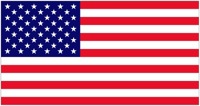 TEAM USA: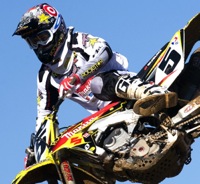 1. Ryan Dungey
2. Andrew Short
3. Trey Canard
---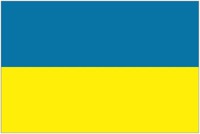 TEAM UKRAINE:
1. Oleksandr Pashchynskyi
2. Mykola Pashchynskyi
3. Roman Morozov
---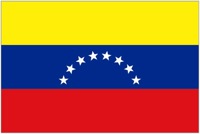 TEAM VENEZUELA:
1. Giovanni Perrotta
2. Humberto Martin
3. Raimundo Trasolini
Photos of Musquin, Simpson, Barragan and Goncalves by Ray Archer