MOTOCROSS DISPATCH: THAT WAS THE WEEK THAT WAS
POSSIBLE 125 TWO-STROKE SUPPORT CLASS FOR THE 2019 AMA 250/450 NATIONALS
Unlike last year, when they had the hit-and-miss 125 All-Stars series—that wasn't a series, rarely had complete results after the events and jumped around on the race day schedule as though no one cared about the 125 riders, there is talk that there will be a 125cc race at every round during the 2019 AMA 250/450 Nationals. It does seem strange that if they planned to hold a 125 two-stroke class (most likely a one-moto affair) at the Nationals that they wouldn't have announced it already. The delay is probably because they are trying to find a sponsor for the series to paid the freight—and don't want to make a formal announcement until they can attach a name to it. We'll all have to wait and see.
OSET ELECTRIC BIKES LOOKING FOR STARS OF THEIR NEXT AD CAMPAIGN. IT COULD BE YOU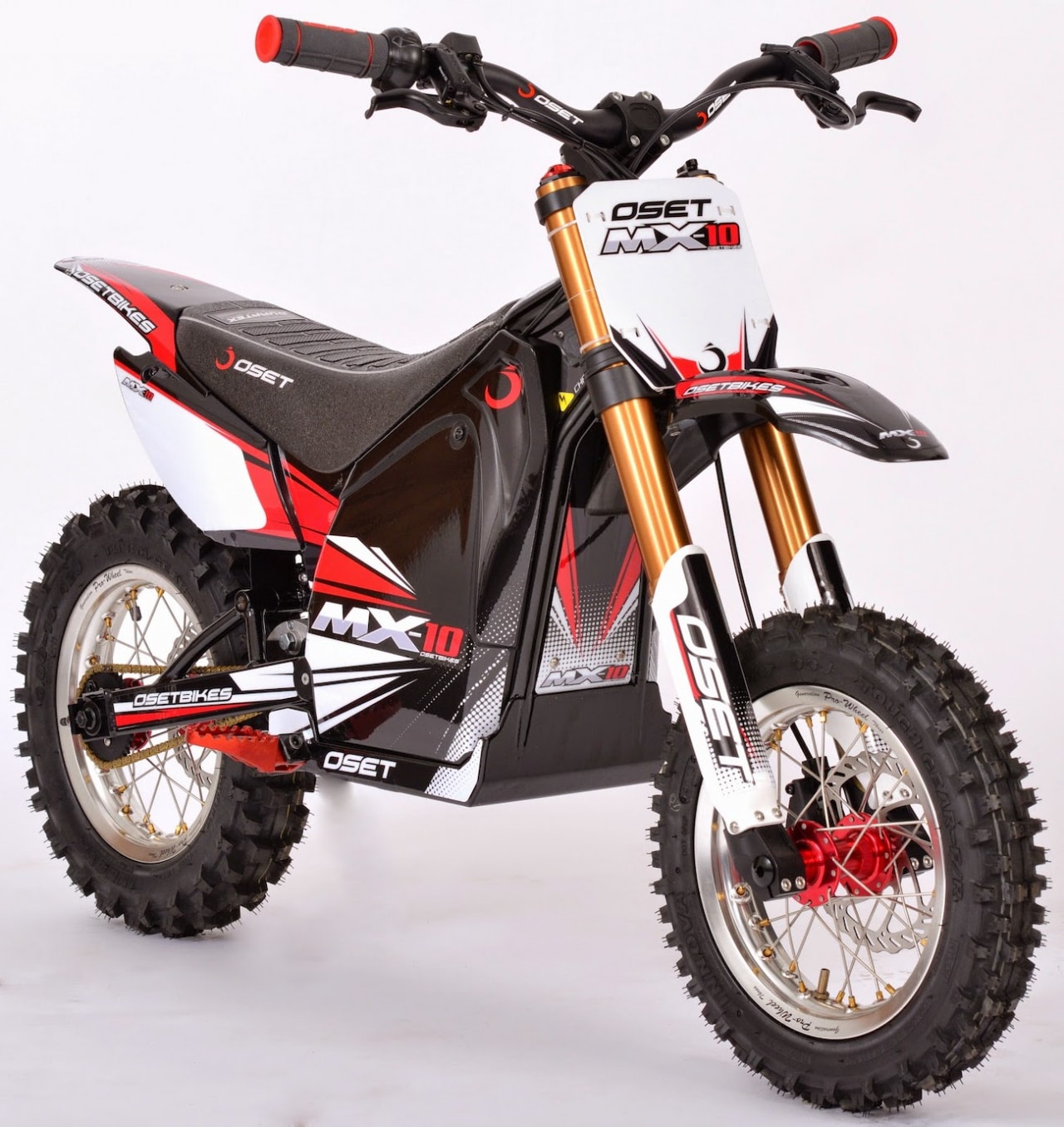 OSET Bikes are looking to their riders to be the face of OSET in 2019 and to feature in their advertising campaigns across some of the biggest publications around the world! Throughout the year they will be selecting different themes and inviting riders and their parents, to submit their own photos. OSET will then pick a selection of winners whose photo's will be turned into OSET adverts which will be seen around the world! As well as being the face of OSET all winners will be featured on social media and receive some fantastic OSET goodies!
James Robertson Head of Marketing for OSET Bikes, "Our riders are the most important thing and everything we do is there to inspire the next generation, so we couldn't be more delighted to have them as the stars of our campaigns around the world" he continued, "in the first week alone we have had 100's of entries from all over the world and the quality is exceptionally high."
To enter, simply post your photo up on the OSET Bikes Facebook page at www.facebook.com/osetbikes or send your photos to [email protected]. If selected, we will get in touch and ask for the high-resolution version to be emailed to us.
YAMAHA'S OFFICIAL 2019 450 GRAND PRIX TEAM
Yamaha's 2019 450 World Motocross Championship team will be Romain Febvre and Jeremy Seewer. According to Yamaha, Febvre has had an incredible off-season and is feeling fit, fast and strong as he enters his fourth consecutive year with the Michele Rinaldi-led team. With 12 Grand Prix wins to his credit and 32 podium finishes, the 26-year-old Frenchman looks to return to the same form that saw him win his first MXGP world title back in 2015.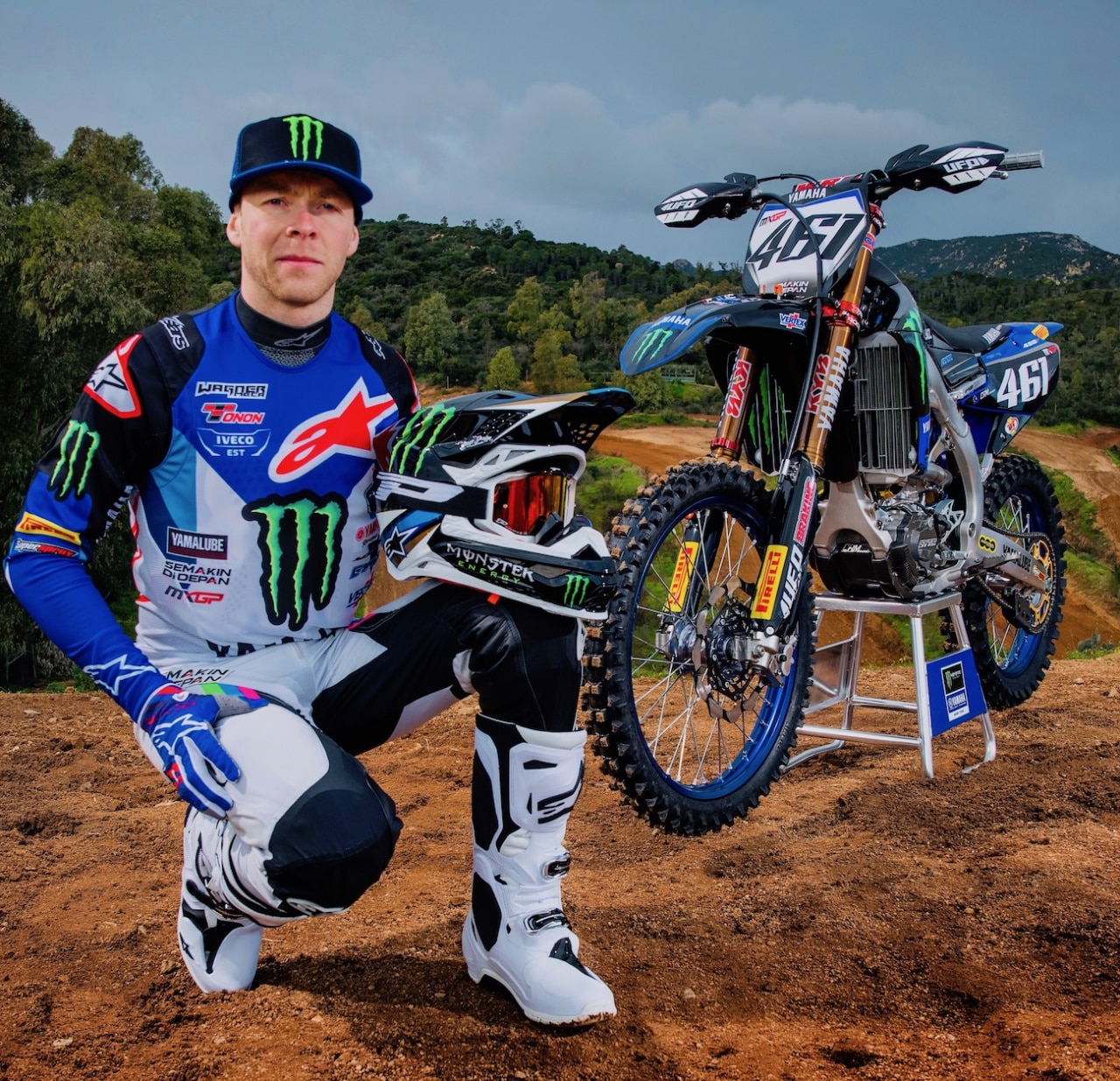 Jeremy Seewer joined the Yamaha fold last year. The Swiss rider looks forward to his second season in the 450 class Seewer stood on the podium 26 times in the 250 GPS — with 5 Grand Prix wins. Strengthening Yamaha's 2019 crusade is the Wilvo Yamaha team of Arnaud Tonus and Gautier Paulin. Tonus, a former 250 World Champion, is in his third year in the 450 class. Yamaha also welcomes Gautier Paulin back to the brand. Paulin has 53 podiums and 12 GP wins, but has jumped from team to team since he was last on the YZ450F.
COMING & GOING: WHO'S IN & WHO'S OUT OF DALLAS
In a glass half full way of looking at it, this Supercross season has seen relatively few riders out with serious injuries. This week Christian Craig joins the sideline squad, but his thumb was injured before the season started and he came to Minneapolis just to see if he could race. By the end of the night, his thumb couldn't take anymore. He is on a week by week basis, but not this week in Arlington. Craig is joined by Hunter Lawrence who has never raced an AMA Supercross—and still hasn't after having a collarbone issue just before Minneapolis.
Zach Osborne planned to be back in Minneapolis, but was a no-show. He will reportedly make his 450 debut in Texas on Saturday night. Justin Hill had to skip Minneapolis, but that is the only race he missed this season. He will be in Arlington on Saturday.
Dylan Merriam started in the 250 West, but suffered a back injury and had to miss most of the races. He will switch to the 450 class at Dallas for the Gas Monkey team.

Jason Anderson will not be back until the AMA Nationals.Riders who most likely will not be back during the 2019 Supercross season, and among them are a few who got hurt before the season even started, are Malcom Stewart (femur), Jason Anderson (tib/fib), Weston Peick Face), Benny Bloss (acl) and Jeremy Martin (back).
MXA PRODUCT SPOTLIGHT: FACTORY EFFEX'S OFFICIALLY LICENSED YAMAHA TEAMWEAR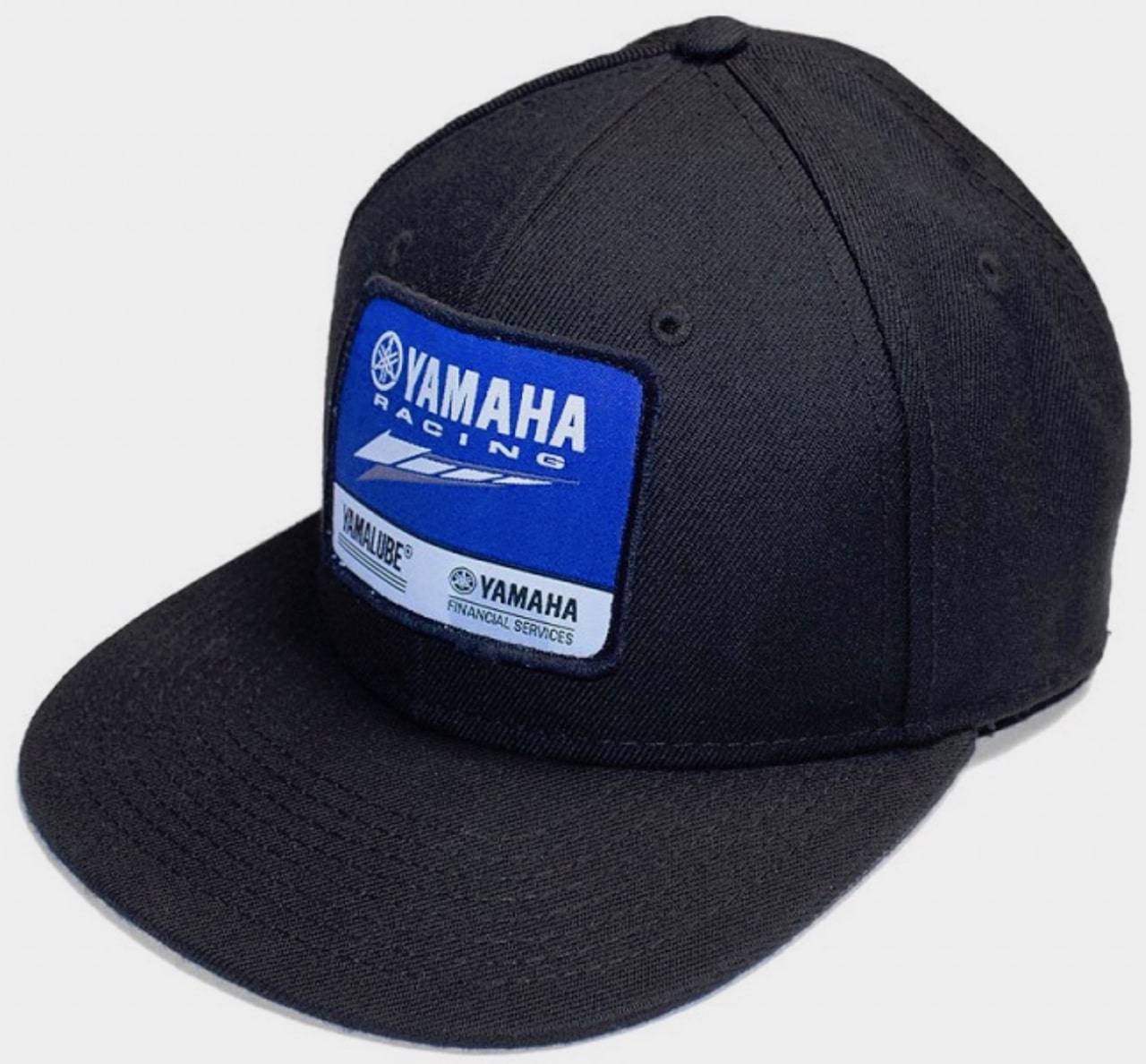 Factory Effex is  the officially licensed supplier of Team Yamaha apparel (they also have Honda, Kawasaki, Rockstar and Suzuki apparel). The Yamaha Racing snap-back hat retails for $24.95.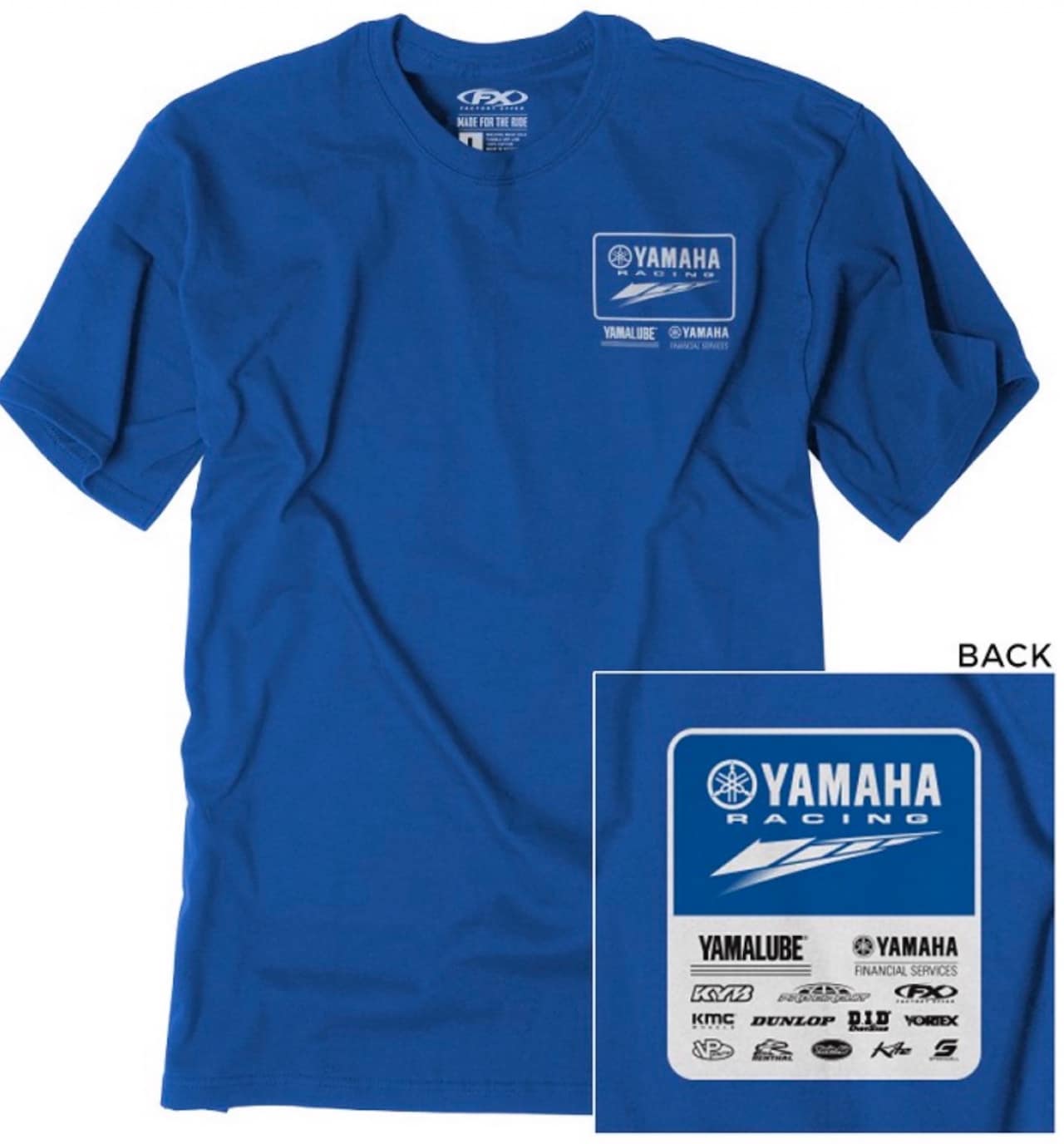 Looking for the shirt that the Yamaha team wears when they aren't out on the the track. This $26.95 royal blue T-shirt has Yamaha's official logos on the front and the back.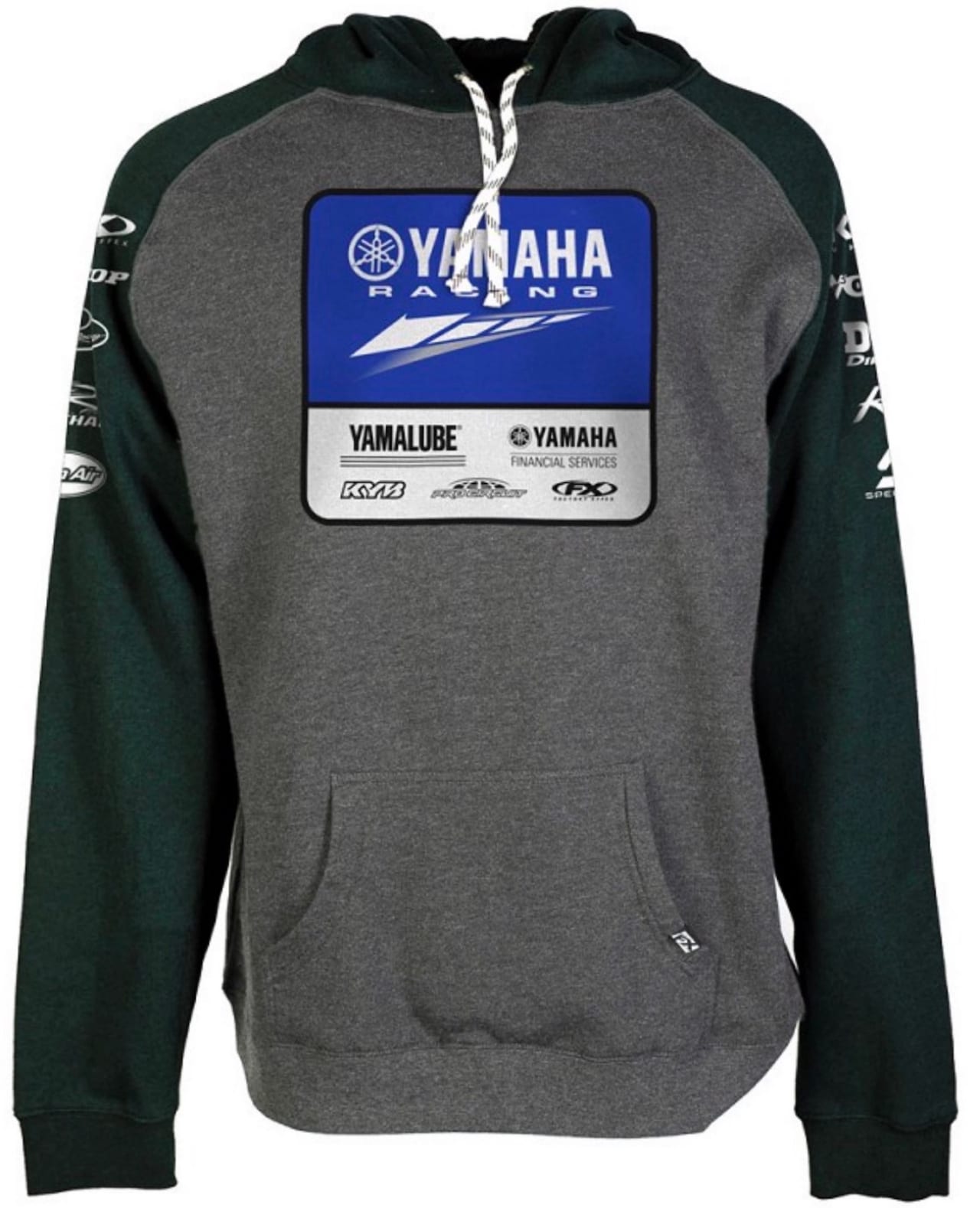 Not that it's cold this time of year, but Factory Effex's $54.95 Yamaha Racing pullover in a charcoal and black two-tone would be just about perfect for those chilly mornings while waiting for practice to start.
The Yamaha Racing Tracker jacket comes in a black and grey two-tone with a hoodie that can be zipped on or off. It has a Yamaha team logo on the chest and Team Yamaha sponsor logos down the sleeves. It retails for $89.95. You can see all of the official Yamaha and Honda Team racewear by going to  www.factoryeffex.com.
IRISH GP RIDER GRAEME IRWIN RETIRES
Graeme Irwin on the Hitachi KTM team in 2018.        Photo: FacebookGraeme Irwin, the 2017 British National Champion, has announced his retirement from the sport. The 27-year-old Irish rider, a married father of two, lived the dream by competing in the 2018 MXGP season on the Hitachi ASA KTM team. Unfortunately, it was a season filled with big crashes and injuries. The worst of which came at the Imola GP in Italy—the final race of the year. Graeme highsided over a big jump and broke his wrist and had a bad scaphoid break that required five surgeries to fix. When trying to get ready for the 2019 GP season, Graeme realized that his wrist was not healed enough. Graeme told the Belfast Newletter, "It is a sad day for me personally and one that I never thought I would have to make in these circumstances, but I don't want to just race on making up the numbers."
2019 HUSQVARNA RIDER SUPPORT & CONTINGENCY PROGRAM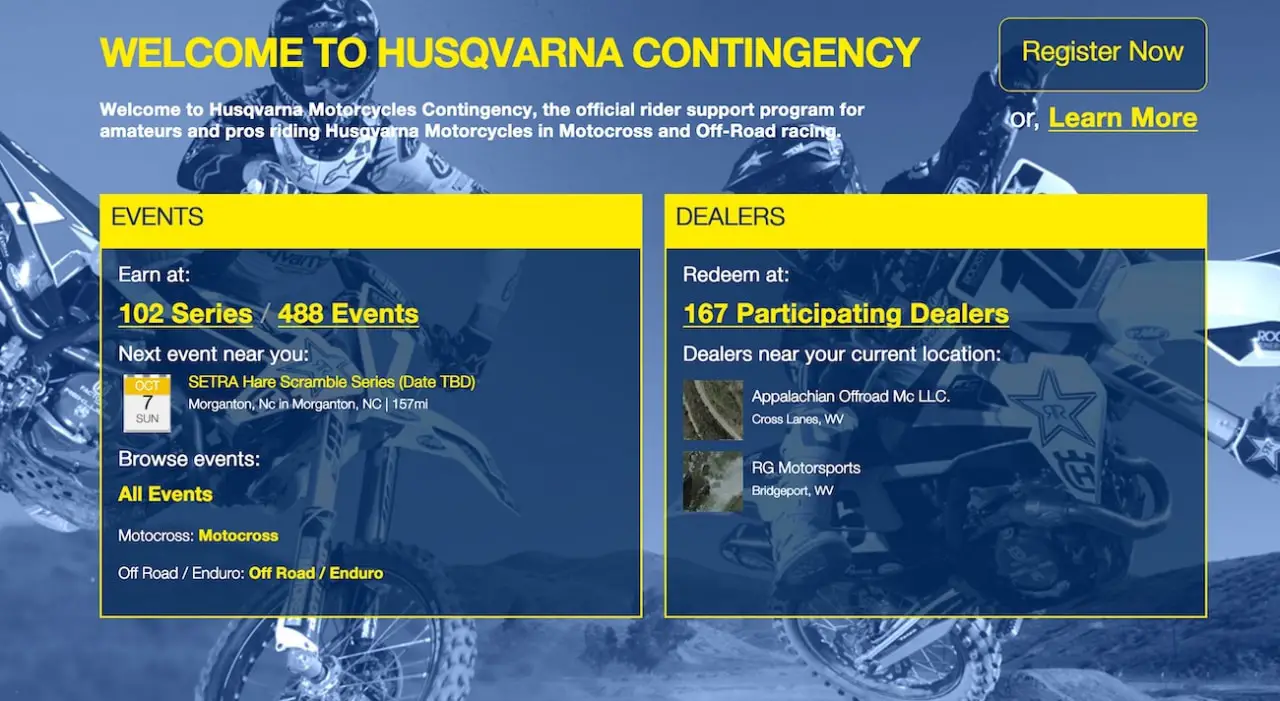 Husqvarna Motorcycles Contingency is the official rider support program for amateurs and pros riding Husqvarna motorcycles in motocross and off-road racing. Competition is the essence of riding motorcycles, and as pioneers of the sport, Husqvarna motorcycles is proud to offer its all-new contingency program. This elite program offers rewards to Husqvarna racers – both amateur and pro-level – in the United States and Canada. Over $3M in cash (pros) or dealer credits (amateurs) available for top finishes at nearly 1000 events / series across North America.
Through a special partnership with Hookit, the new www.RaceHusky.com site uses the latest technology and features to help Husqvarna expand its support and connection between its racers, dealers and promoters.
How It Works
(1) Amateurs earn Husqvarna Contingency for dealer credit to use within 1 year of event
(2) Pros earn Husqvarna Contingency in specified series and classes – check or direct deposit
(3) 24/7 access from a computer or mobile device
(4) Geo-targeted features to find nearby Husqvarna Contingency races and dealers
(5) Personalized alerts when Husqvarna awards are earned and redeemed
There are payouts at a wide range of events and series. For example, the AMA 250/450 Supercross series pays $600 to riders from first to 10th, and $400 for every rider from 11th to 22nd. The AMA 250 or 450 Nationals pays $600 for first down to 20th, and $400 for 21st to 40th. And, pays $78,750 at the Loretta Lynn Amateur Championship, $20,250 at the California Classic, $35,975 at the Ricky Carmichael Daytona Amateur Supercross, $41,150 at the Freestone Spring Championship and $64,350 at the Mammoth Motocross. Plus it pays contingency at 44 other amateur events (Ryan Villopoto Amateur, Baja Brawl, NDMX series, Three Palms Moto Games, Megacross Shootout and many more). To learn more go to www.racehusky.com.
2019 ARLINGTON (DALLAS) SUPERCROSS TRACK MAP

MIKE ALESSI TO RACE THE CANADIAN NATIONALS FOR GDR HONDA


2019 AMA DUD PERKINS LIFETIME ACHIEVEMENT AWARD TO MALCOLM SMITH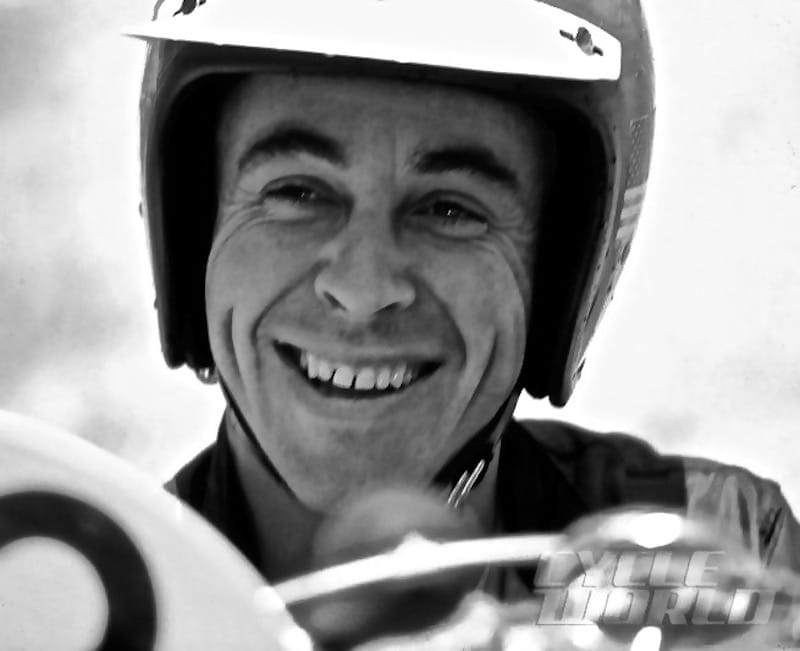 Malcolm Smith's name is synonymous with everything positive about motorcycling: fun, sportsmanship and excitement. As a racer, Smith gained fame for his accomplishments in the Baja 1000 and for his gold-medal-winning rides in the International Six Day Trials (ISDT) competitions. His notoriety reached well beyond the motorcycling community as the star of the influential 1970s motorcycle film, "On Any Sunday." The movie helped launch an explosion in the popularity of off-road motorcycling in America. Smith went on to become a successful businessman with his Malcolm Smith Motorsports motorcycle dealership in Riverside, California. He also organized numerous fundraising rides in Baja, Mexico, that raised hundreds of thousands of dollars for an orphanage in Valle de la Trinidad, Baja California.
Smith has long been a supporter of the AMA and the American Motorcycle Heritage Foundation, which raises money for the AMA Motorcycle Hall of Fame. He has donated motorcycles — including his Husqvarna 400 Cross — riding gear and helmets to the Hall of Fame museum, and he helped promote the 2007 exhibit "Malcolm!" Smith also has contributed thousands of dollars to support the AMHF.
"I want to thank the AMA for this award. It means a lot to me," said Smith, who is currently recovering from a non-riding accident. "Motorcycles and motorcycle people have been a big part of my life and have given so much to me, I am just glad to have had the opportunities I have had, and to give back whenever I could."
HONDA RACING CONTINGENCY AWARDS FOR 2019
Honda has announced its Red Rider Rewards powersports racing-contingency program for the 2019 season, with more than $6 million available to racers—an increase of approximately $500,000 over last year. The program gives Red Riders across the country the opportunity to earn payouts at more than 1500 races in categories including motocross, off-road, dirt track, road racing, ATV competition and—now, with the launch of the new Talon 1000X and Talon 1000R—side-by-side racing. Important changes for 2019 include:
(1) Program structure aimed at benefitting riders of various skill levels (i.e., payouts aimed not only at championships and top race finishes, but deeper race finishes as well).
(2) Available payouts for riders of a broad array of Honda models, including most of the new CRF Performance family.
(3) Larger payouts in major off-road championships, including Grand National Cross Country (GNCC), National Hare and Hound (NHHA), National Enduro (NEPG) and the newly named National Grand Prix Championship (NGPC).
(4) Increased rewards in Regional Qualifiers for the AMA Amateur National Motocross Championship at Loretta Lynn Ranch.
(5) Eligible motocross bikes include 2018 CRF50, 2018-19 CRF150, 2018-19 CRF250, 2019 CRF250RX, 2018-19 CRF450 and 2018-19 CRF450RX.
(6) There are payouts at a wide range of events and series. For example, the AMA 450 Supercross series pays $15,000 for first down to $400 for 22nd. The AMA 250 East/West series pays $10,000 for first down to $350 for 22nd. The AMA 250 or 450 Nationals pays $5000 for first down to $150 for 40th. And, Honda pays contingency in 50 different amateur series. For more information, visit the Honda Powersports website.
WISECO & FASTHOUSE TO SPONSOR THE 2019 WORLD TWO-STROKE CHAMPIONSHIPS ON APRIL 20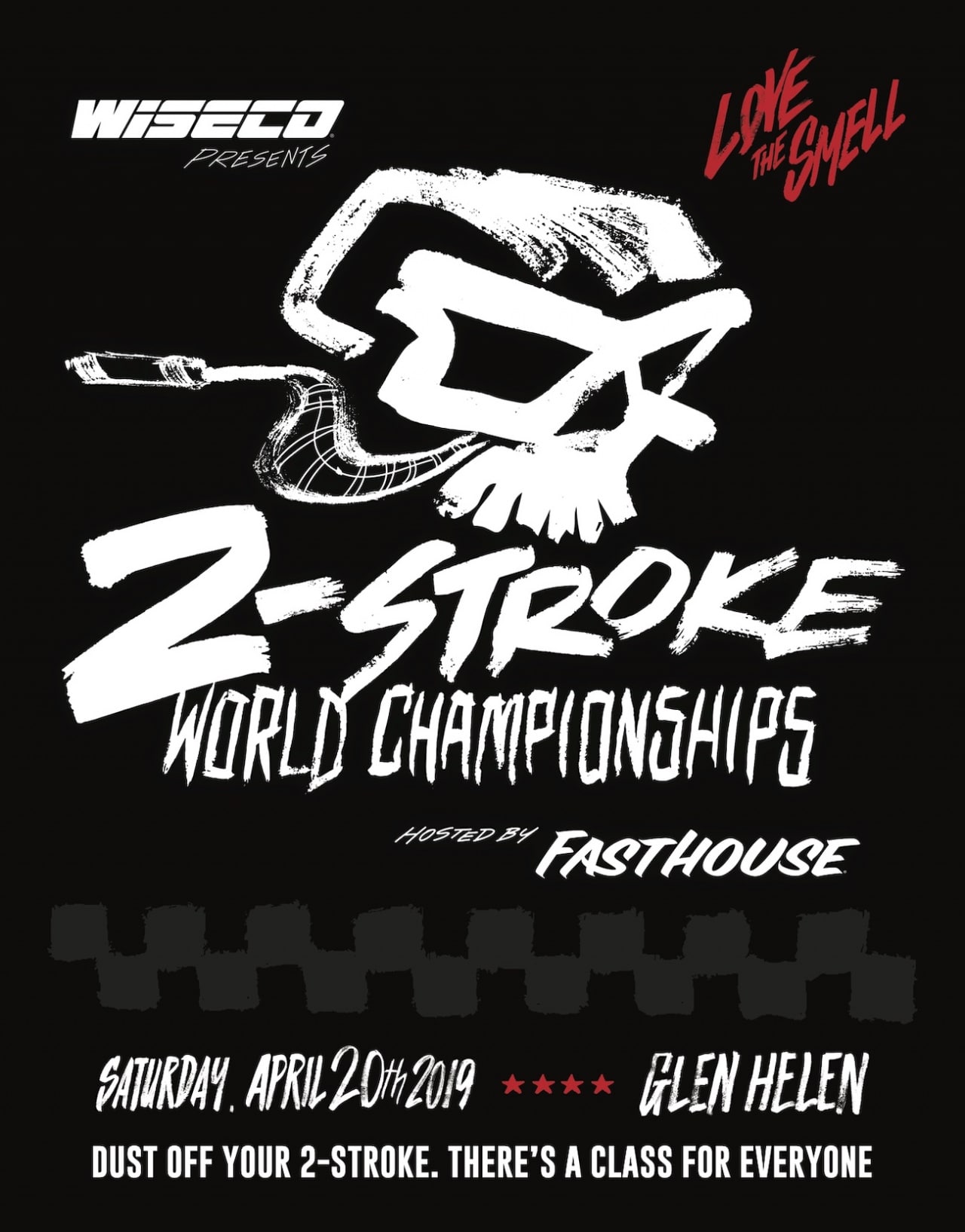 For more info go to www.glen helen.com.
TWIN AIR: HOW TO OUTFIT YOUR HONDA CRF450 THE TWIN AIR WAY
WHAT THE MXA WRECKING CREW WAS UP TO THIS WEEK 
As last week ended, Daryl Ecklund and Josh Mosiman came home from the Minneapolis Supercross like two frozen popsicles. They said they had never been that cold in all their lives. Jody went to Glen Helen on Saturday with the gang and they dodged rainstorms, but REM managed to find a window in the rain to hold their first race of 2019 (the previous four were rained out). Dennis Stapleton went to the Mammoth Mountain Qualifier at Pala Raceway on Sunday and won the Vet Pro class on MXA's Honda CRF450.
As this week started, KTM finally got their 2019-1/2 Factory Edition first day test ride in—they had to change the date a couple times because of rainy weather. It was bright and sunny at Pala and Ecklund, Stapleton and Mosiman got to spin a million laps (and when the other media outlets left, they took their Factory Editions and went out on the track together).
Rain was predicted for Wednesday, but Dennis Stapleton got up early and went to Cahuilla Creek to do some more KTM testing, while Josh Mosiman took the 2019-1/2 Factory Edition out when Wednesday's rain storm was moved from mid-day to evening.
Thursday was a wash out with lots of rain, flooding, erosion and clogged freeways, so we canceled a test we had scheduled for Glen Helen. Friday was set aside to work on things we broke, while Jody, Josh, Dennis and the rest to the MXA guys planned to go to the Saturday REM race, but Glen Helen got 5 inches of rain over this week and couldn't get the road into the track, let alone the REM track prepped. The will hold a Road to Mammoth race on Sunday on the Nationla track and a vintage race on the REM. The next REM race is on February 23. See you there!
MXA'S FIRST RIDE ON THE 2019-1/2 KTM 450SXF FACTORY EDITION
REM GLEN HELEN THIS WEEK, SATURDAY, FEBRUARY 23
For more info go to www.remsatmx.com.
WHO'S WHO IN THE AMA SUPERCROSS ZOO?
CURRENT AMA 450 SUPERCROSS POINTS STANDINGS
(After 6 of 17 rounds)
1. Ken Roczen (Hon)…125
2. Cooper Webb (KTM)…124
3. Eli Tomac (Kaw)…123
4. Marvin Musquin (KTM)…123
5. Dean Wilson (Hus)…95
6. Justin Barcia (Yam)…88
7. Blake Baggett (KTM)…82
8. Chad Reed (Suz)…81
9. Aaron Plessinger (Yam)…79
10. Cole Seely (Hon)…77
CURRENT AMA 450 SUPERCROSS POINTS STANDINGS
(After 1 of 10 rounds)
1. Austin Forkner (Kaw)…26
2. Jordon Smith (KTM)…23
3. Justin Cooper (Yam)…21
4. Alex Martin (Suz)…19
5. Chase Sexton (Hon)…18
6. Mitchell Oldenburg (Yam)…17
7. Kyle Cunningham (Hon)…16
8. Brandon Hartranft (Yam)…15
9. Jordan Bailey (Hus)…14
10. Kyle Peters (Suz)…13

(After 5 of 10 rounds)
1. Adam Cianciarulo (Kaw)…114
2. Shane McElrath (KTM)…106
3. Colt Nichols (Yam)…104
4. Dylan Ferrandis (Yam)…102
5. R.J. Hampshire (Hon)…75
6. Jimmy Decotis (Suz)…73
7. Cameron McAdoo (Yam)…72
8. Garrett Marchbanks (Kaw)..71
9. Chris Blose (Hus)…70
10. Jess Pettis (KTM)…66
WHAT'S INSIDE THE NEW MOTOCROSS ACTION MAGAZINE?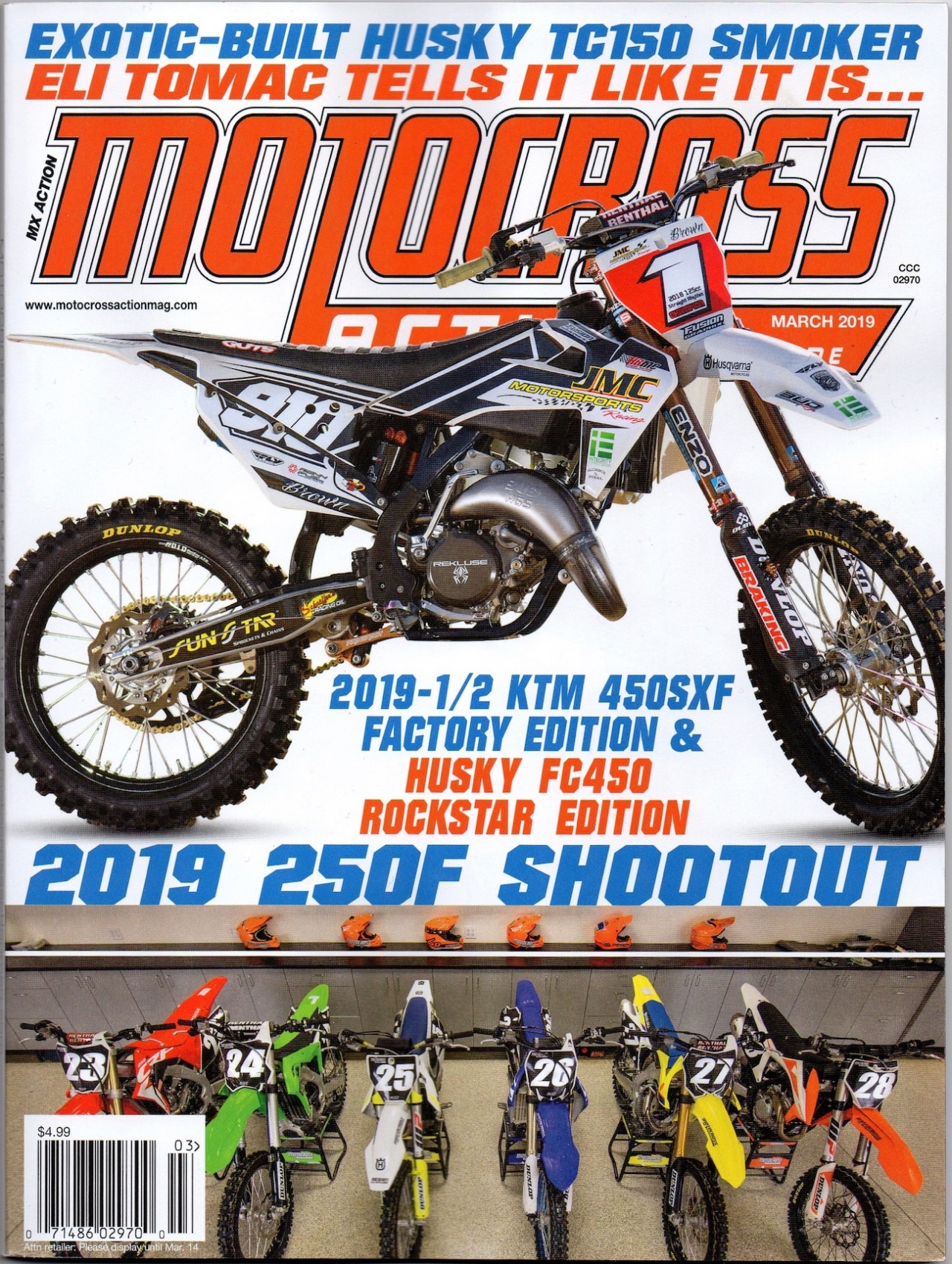 The March issue of MXA comes out this weekend. It includes an 18-page 250 Shootout (with all we learned  over the last six month), a 2019 Husqvarna FC350 test, a 2019 Yamaha YZ250 two-stroke test,  a test of Carson Brown's Straight Rhythm winning Husky TC150, a test of the 2019 Honda CRF250 and a story about what it was like to ride James Stewart's 2002 Yamaha YZ450 (not to mention a close-up look at the MZ 350 Type 653 Gelandsport and an Eli Tomac interview). To subscribe and receive a $25 Chaparral gift card Click Here.
ATLANTA SUPERCROSS AUTOGRAPH SESSION ON MARCH 1 AT MOUNTAIN MOTORSPORTS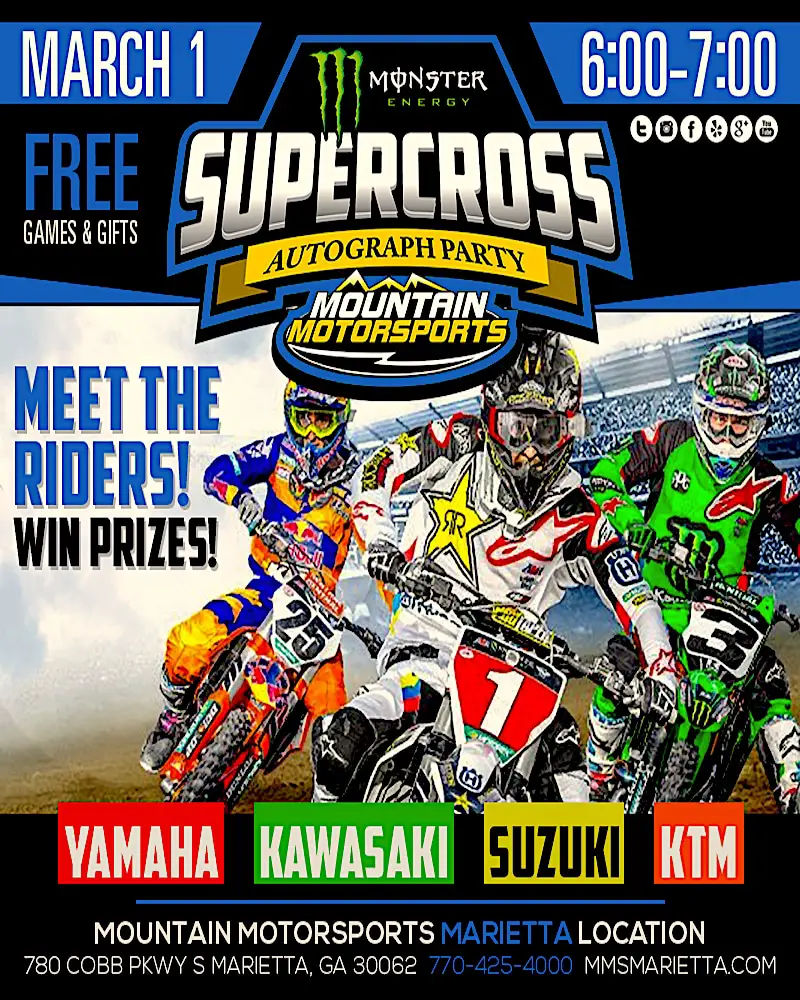 The day before the Atlanta Supercross, Mountain Motorsports in Marrietta, Georgia, will be hosting the Suzuki, Yamaha, Kawasaki and KTM teams on Friday, March 1 at 6:00 p.m. For more info go to www.mmsmarietta.com
MXA PRODUCT SPOTLIGHT: TWIN AIR ICE FLOW RADIATOR CAP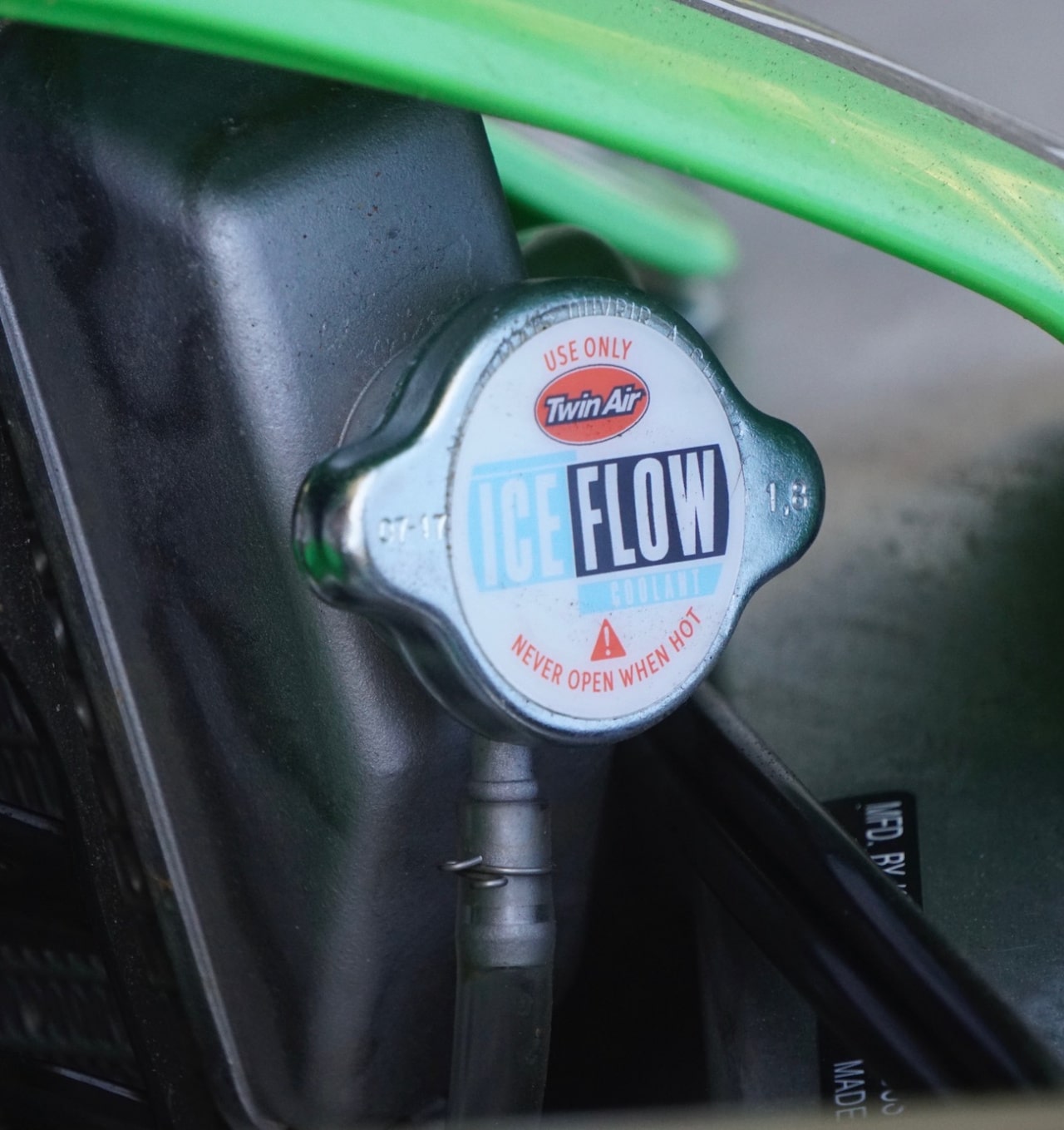 Twin Air's Ice Flow radiator cap increases the boiling point of the water in your bike's radiator by increasing the amount of pressure inside the radiator. It comes in 1.8kg/cm2 and 2.0 kg/cm2 pressures.The difference between a stock radiator cap and a high-pressure one is dramatic. Without any pressure on it, water will boil at 212 degrees Fahrenheit (at standard temperature and barometric pressure); however, a cooling system that is under 15 pounds of pressure will allow straight water to reach 250 degrees before it boils. For every pound of pressure exerted on the coolant, the static boiling point is raised by 3 degrees. A 1.1 kg/cm2 cap can handle 14.22 psi before the coolant pushes the valve open and steam comes out the overflow. By increasing the radiator cap to 1.8, the radiator can handle 25.6 psi, while a 2.0 cap ups the ante to 28.45 pounds. The higher the pressure, the longer the water in your radiator will resist boiling. The retail price is $24.95 at your local dealer. For more info go www.twinair.com.