MOTOCROSS INDUSTRY HAPPENINGS: FACTORY BAN IN FORCE & JAWAS SELLING LIKE HOT CAKES
FAMOUS CZECH JAWA BRAND IS NOW A FAMOUS INDIAN BRAND
The 2019 Jawa has a 293cc  displacement with a 76mm bore by 65mm stroke producing 27 horsepower from a single-cylinder engine with twin exhaust pipes.
Most Americans know about Jawa from their speedway bikes, the 350 California twin, their success in the ISDT and for the 1964-1966 Banana frame Jawa motocross bikes. The Czech company was started in 1929. Under communist rule after WWII, Jawa absorbed both ESO Motorycles and CZ under one umbrella company. But none of the three brands could stay competitive and faded from the American scene.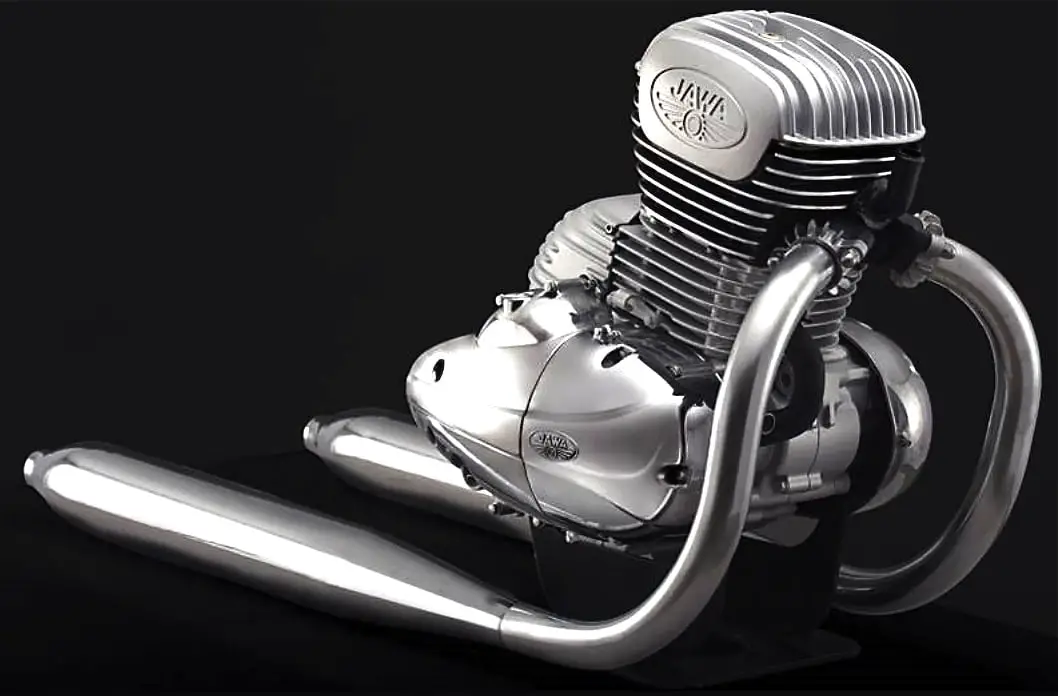 The six-speed Jawa engine is based on a previous Mahrindra-built design, but it has been updated. Don't let the fins on the cylinder and head fool you, it is a water-cooled four-stroke.
Now, they are back and according to reports selling very well—although not with ISDT or motocross bikes, but instead with Indian-built, Mahindra-financed, retro-machines for the Indian domestic street market. A company named Classic Legends owns the rights to the Jawa and BSA names in India and with Mahindra's help (especially in the engine department where the new Jawa engine is based on the old Mahindra Mojo engine).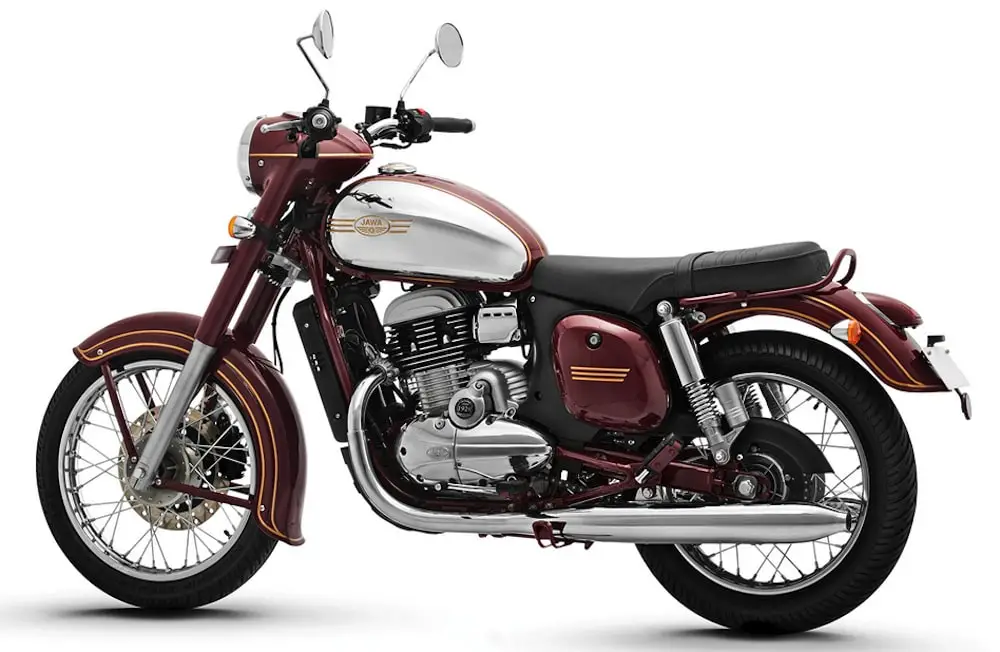 Jawa India hired a Milan, Italy, designhouse to work on the overall look of the 2019 Jawa. However, look below and you will see a 1962 Jawa Type 353 that bears a striking resemblance to the 57-year newer model.
Ampelio Macchi, a former Cagiva and Husqvarna engineer, who is the man behind the resurrection of the SWM brand, was hired to update the Mahindra engine to focus on reliability and midrange performance.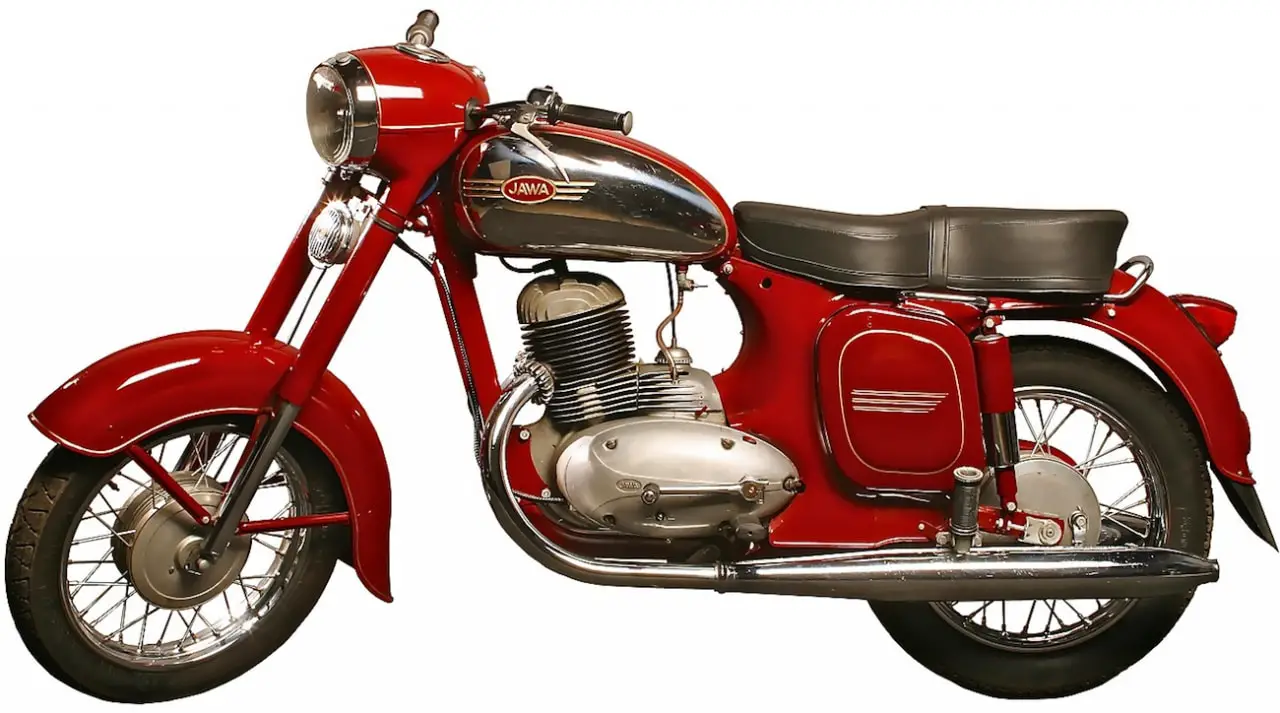 1962 Jawa Type 353 two-stroke.

Although Jawa India claims that a Milan Design house did the look of the bike, we think they just Xerox'ed a 1962 Jawa and went to lunch. We forgive them because it is marketed as a "retro classic." The Jawa line is built in a former Honda factory in Pithampur that is now run by Mahindra. These bike will not be coming to America.
WIN A DAY WITH TILUBE HONDA AND LEATT AT THE LAS VEGAS SUPERCROSS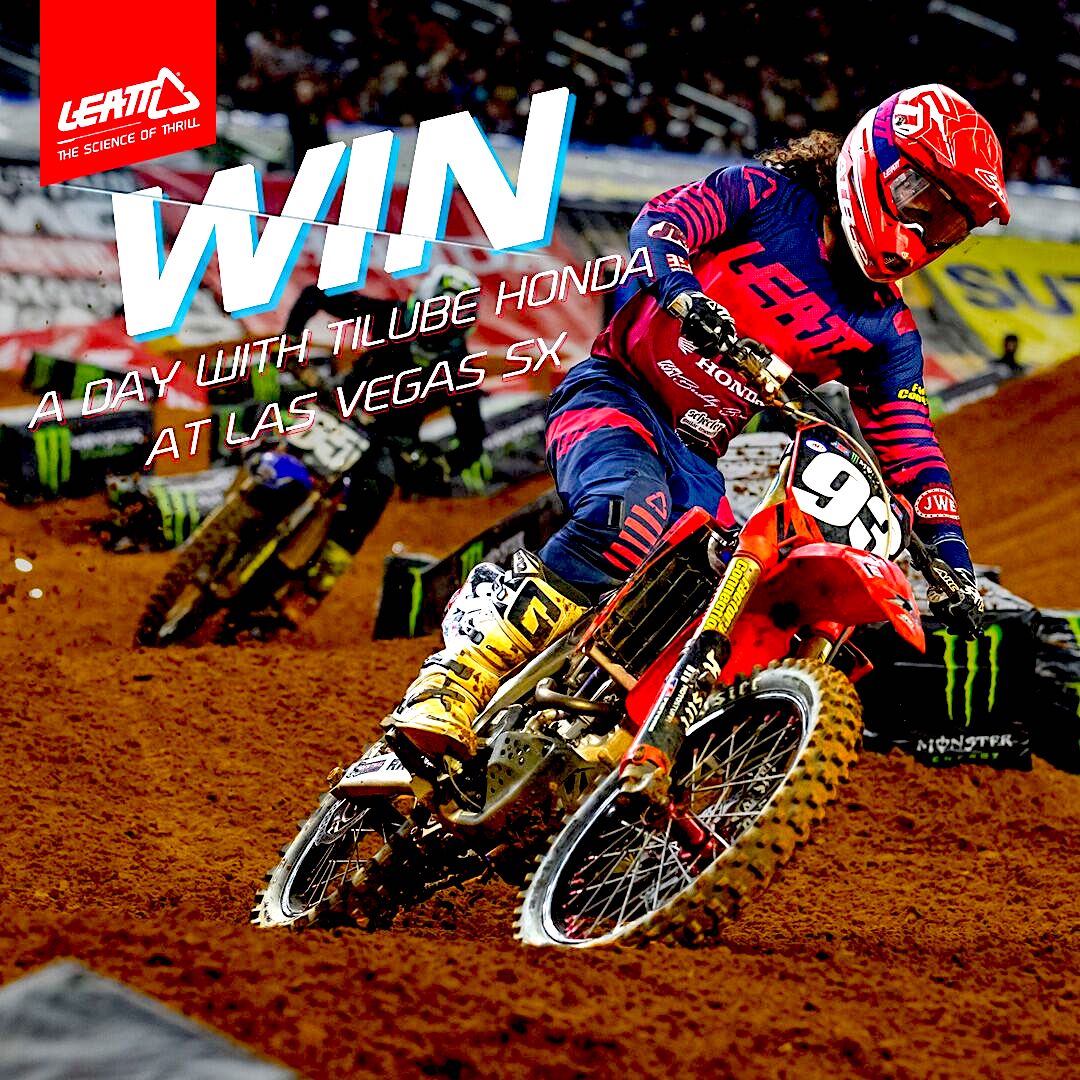 One lucky winner and their guest will be able to attend the Las Vegas Supercross event as members of the TiLube Honda Racing Team. Leatt has teamed up with the TiLube Honda Racing Team to offer a once-in-a-lifetime opportunity for a winner and their guest to spend the day with the team at the Supercross event at the Sam Boyd Stadium in Las Vegas on 4 May 2019. This prize not only includes return flights and hotel accommodation for both the winner and guest, but they will also be given team apparel to wear all weekend, will be taken on a track walk and sit in the stands to listen in on headphones, a trackside pass at the Las Vegas event, Leatt casuals and swag, as well as a team jersey signed by members Blake Wharton, Steven Clarke, and Anthony Rodriguez.
To enter this exciting giveaway, simply comment on Leatt's Facebook post here or Instagram post here and tell them who you would like to take with you to experience this memorable day. Remember to also follow Leatt on Facebook and Instagram, as well as TiLube Honda Racing Team on Facebook and Instagram to qualify. This giveaway is only open to residents of the United States. The winner will be announced on Monday, April 29, 2019.
HARLEY SALES RISE, BUT MONEY PER SALE FELL IN THE FIRST QUARTER
Harley-Davidson sold more motorcycles than expected in the first quarter of 2019, but sales fell due in part to lower prices on models that were sold outside of the USA. Harley has been aggressive in expanding their market outside of the USA, but foreign buyers may not be as hardcore as American Harley buyers. Harley reported first quarter sales of $1,190,000,000, but that was down from the year before. On Tuesday, April 23, Harley-Davidson's earnings per share estimate was reduced for the second quarter of 2019. It is now estimated that Harley will earn $1.34 per share for the quarter, down from the previous estimate of $1.63.
ZERO MOTORCYCLES RAISES $25,000,000 IN EQUITY CAPITAL, BRINGING TOTAL INVESTOR MONEY TO $250 MILLION
The 2019 Zero Motorcycles SR/F.
On the heels of the successful launch of its SR/F model, electric motorcycle company Zero Motorcycles closed a $25-million funding round, bringing its aggregate equity capital raised to over $250 million. Zero Motorcycles have been in the electric bike business for 13 years and despite the high-profile collapse of competitor Alta electric motorcycles, Zero has found recent success with their new line of SR/F mode.
Sam Paschel, CEO of Zero Motorcycles, said, "To build a company like Zero is not easy. You need to build a leading EV technology business, an industrial business, and consumer-branded business all at once. In addition to break-through innovation and R&D investment, this takes time, hard work, and significant capital. Zero has been capital efficient over the years, and our committed and consistent backing has enabled us to fully fund our strategy and to succeed when others have failed. We sell more electric motorcycles annually than all of our competitors combined and with our strong capital base, know-how, brand, and team, we will continue to be the driving force behind two-wheeled and broader powersports electrification. We look forward to the next few years as both adoption and innovation continue to accelerate."
PICK YOUR POISON: MXA'S TWO-STROKE PRE-MIX RATIOS


New to two-strokes or just bad at math, here is MXA's handy-dandy pre-mix chart that allows you to perfectly mix the proper amount of oil in your gas at all the popular ratios. Print this chart out and tape it to the lid of your toolbox.
"STORAGE WARS' STAR BARRY WEISS INVOLVED MOTORCYCLE ACCIDENT
Barry Weiss hanging out with Kevin Windham back in the day.
Many Supercross fans will remember Barry Weiss of A&E's "Storage Wars" because he used to hang out at the Supercross races and befriended many of the riders. The "Storage Wars" star is reportedly in the hospital after a car/motorcycle accident. Weiss hit a car in Los Feliz, California, when it pulled  out of a parking spot and Weiss and his riding pal both hit the car. Weiss was transported to the hospital with broken bones.
AMA NATIONAL PREP: REM TO HOLD 25-MINUTE MOTOS FOR THE PROS THIS SATURDAY
REM will be holding long motos for the AMA Pros trying to get ready for the start of the AMA Nationals on May 18. AMA National motos are 30 minutes plus two laps and REM has been hosting long motos in the weeks leading up to the start of the AMA Nationals for years. They do it as a service to the Pro riders who race with them on a weekly basis. It is not a profit deal because REM pays the entry fees back to the Pros riders in purse money and only a few AMA National Pros want to come to a local race and look out of shape (even if its in their best interest).
HUSQVARNA/KTM FACTORY RIDERS BANNED FROM RIDING WITH KTM OR HUSQVARNA CUSTOMERS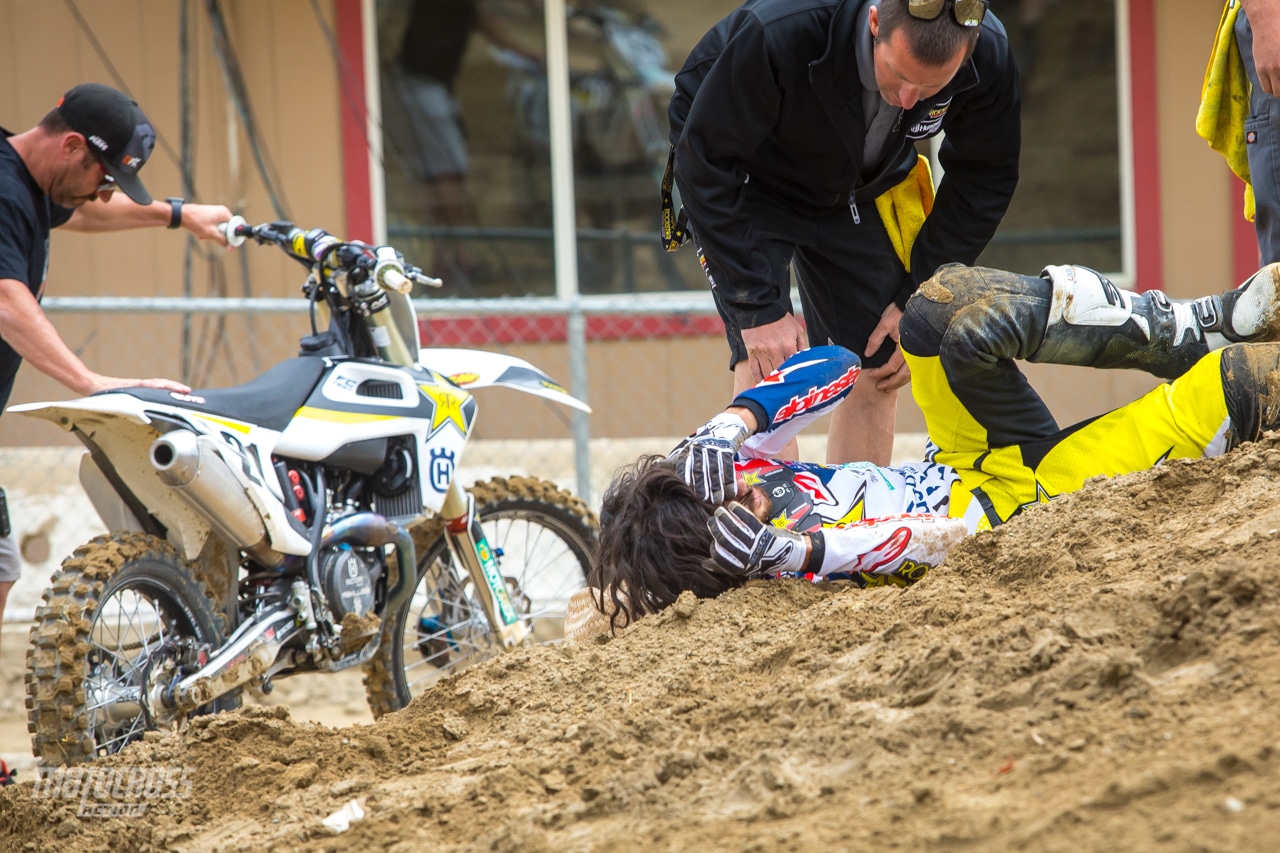 After the high-profile accidents involving Jason Anderson and Dean Wilson, KTM and Husky management have laid down a rule that bans their sponsored factory riders from practicing on tracks open the public. This means that KTM and Husqvarna factory riders will most likely have to do their National testing at the Baker Factory in Florida or rent SoCal race tracks by the day.
2020 TOKYO OLYMPICS BROADCASTS ON NBC/NBCSN MAY AFFECT 2020 AMA NATIONAL TV SHOWS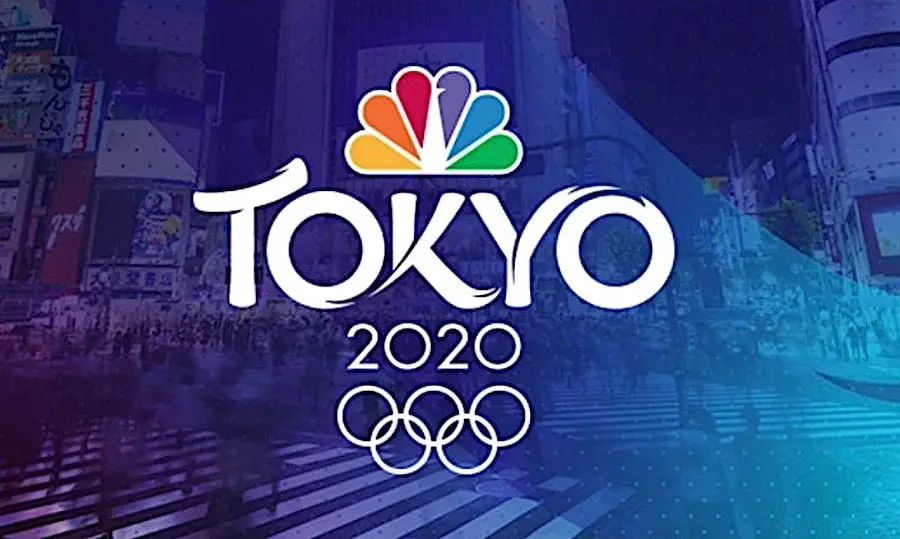 The NBC coverage of the 2020 Tokyo Games starts July 22, 2020, with the opening ceremony on July 24, 2020 and the Tokyo closing ceremonies on August 9, 2020. As part of the $4.4 billion deal to showcase the Olympics, it is likely that at least one and possibly two AMA National Motocross Championship TV broadcasts will be disrupted. Nothing is determined at this point because neither the Olympic committee, NBC or MX Sports have released accurate schedules of events. But, given that the AMA Nationals currently have a TV deal with NBC/NBCSN and the NBC Olympic dates are very close to some AMA National dates, the 2020 AMA 250/450 National TV shows may be affected. MX Sports might have to take a break in the series to avoid a TV conflict or go to delayed TV coverage. A look at the 2019 National schedule has Millville on July 20, Washougal on July 27 and Unadilla on August 10—which puts Washougal dead in the middle of the Olympics (if the 2020 schedule is close to the 2019 schedule).
RISK RACING'S ATS STAND CAN BE ANGLED TO HOLD ANY BIKE LEVEL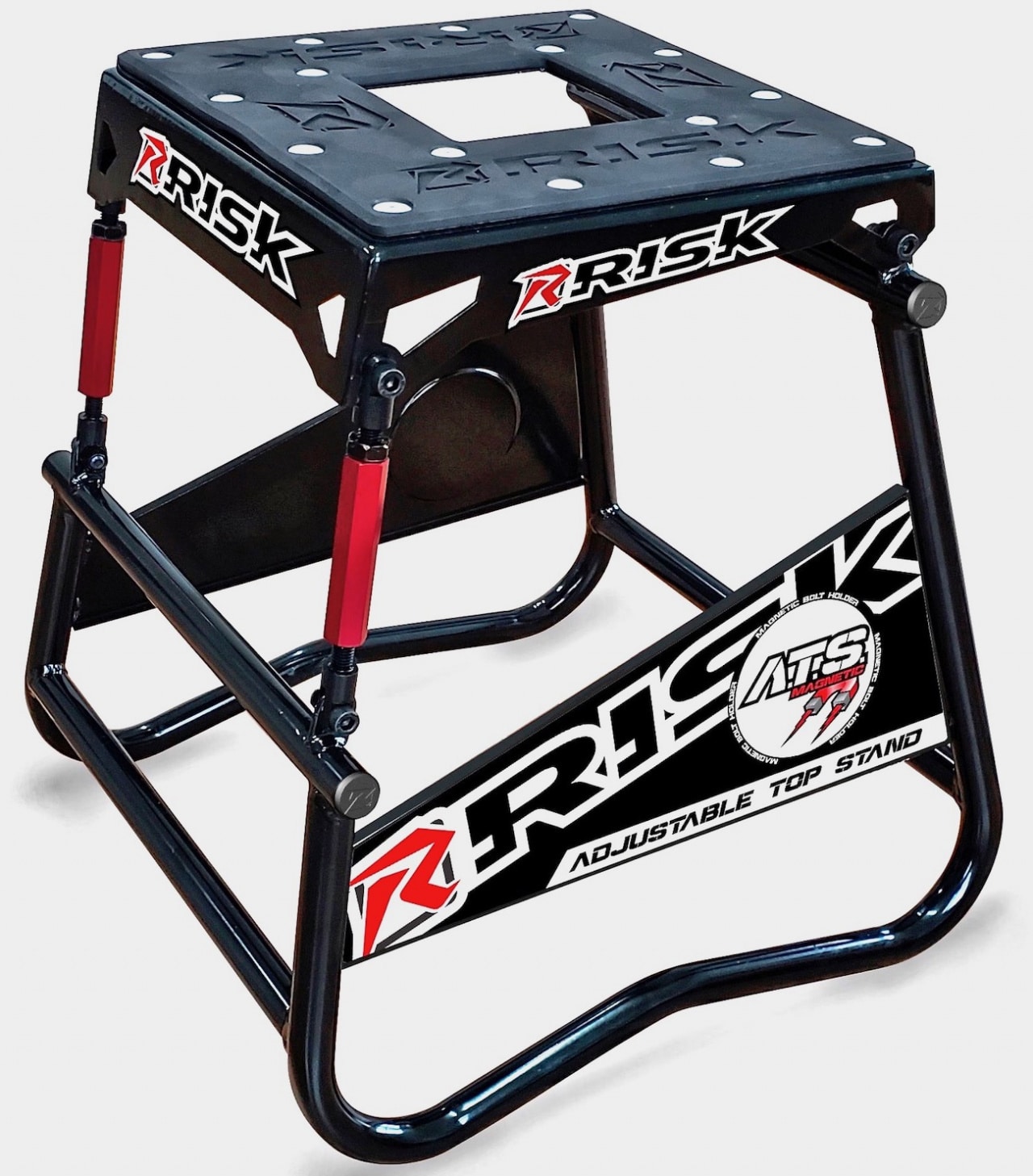 Yamaha two-strokes hang their front wheels down when on a bike stand, as do KTMs and Husqvarnas, but Hondas sit on a stand with the rear wheel down. The only solution is to put an aftermarket wedge on the top of your stand to make the Yamaha, KTM. Husky and Honda level. No more! The Risk Racing ATS (Adjustable Top Stand) stand uses turn buckles to allow the angle of the top of the stand to be changed. Additionally, it has magnetic tool holder panels on the sides of the stand. The Risk ATC stand is made from powder-coated steel with an oil drain hole and non-slip rubber pad. The retail price is $139.95 at your local dealer.
THE SUZUKI HAYABUSA'S 20-YEAR RUN WILL END THIS YEAR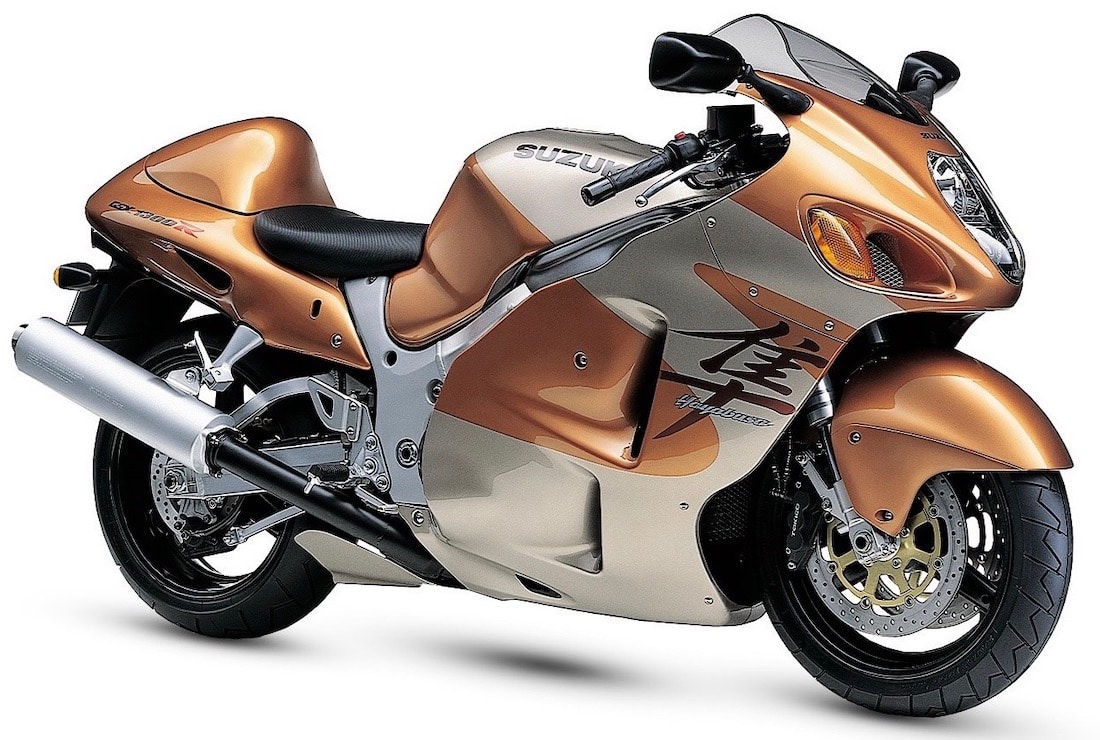 The 1999 Suzuki GSX1300R Hayabusa was capable of going 194 miles per hour, although an informal agreement between European and Japanese manufacturers limited the top speeds to 186 mph out of fear of a government regulations. In 2016, when the Euro 4 emission standards came in, the writing was on the wall for European sales of the Hayabusa. That left the American market only. But Suzuki has announced that the Hayabusa, as street riders have known it for the last 20 years, will be discontinued after the stock of 2019 models is sold. Although, Suzuki did renew the trademark on the Hayabusa name for future use.
JT RACING'S JOHN GREGORY USES UP ONE OF HIS NINE LIVES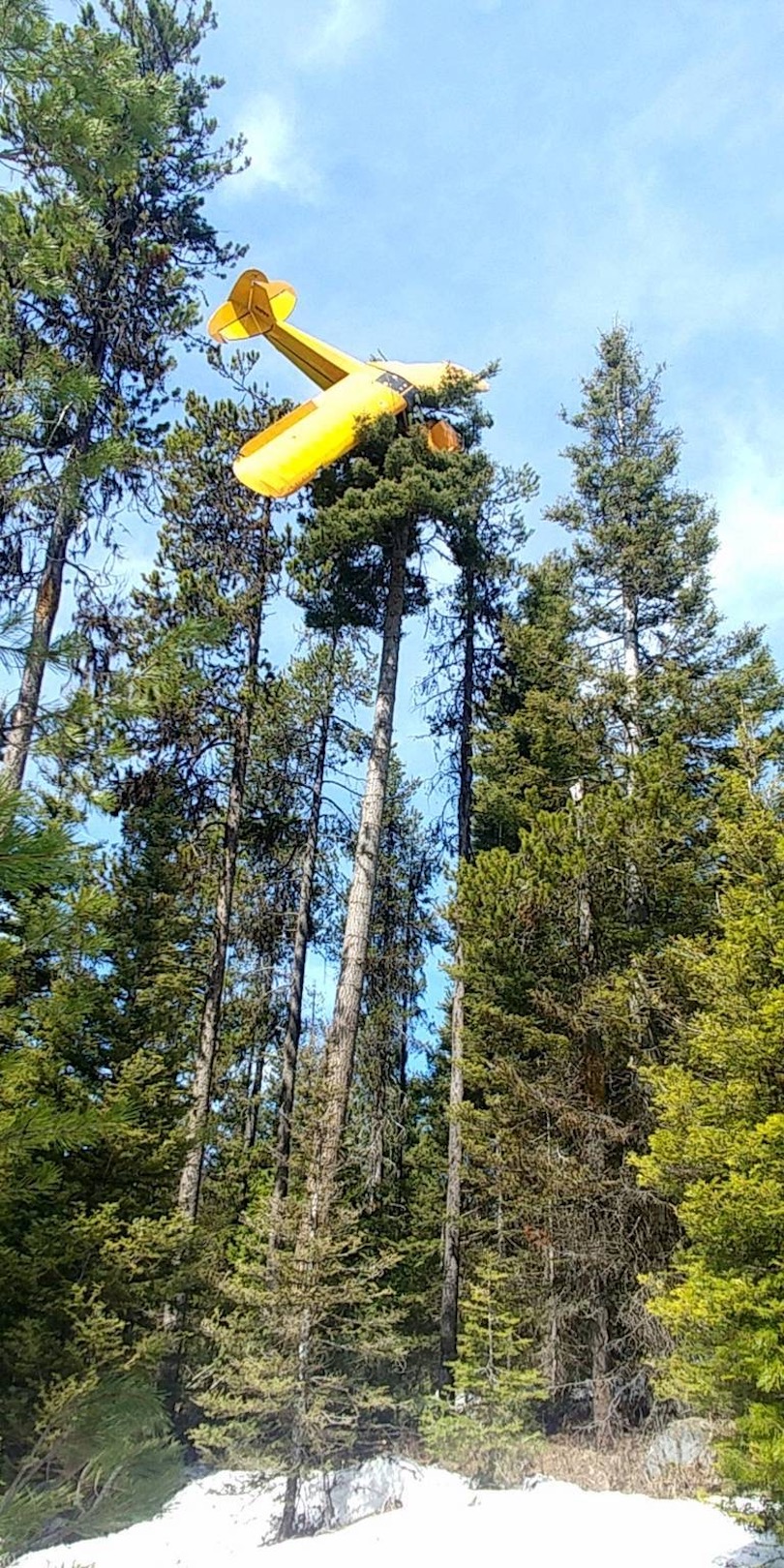 JT Racing founder John Gregory sold JT Racing to paintball company Brass Eagle in 2000 and retired to Idaho, where he took up flying as a hobby.
According to the Idaho Statesman: "A 79-year-old pilot crash-landed his plane into a tree a few miles east of McCall on Monday night — and a firefighter scaled the 60-foot tree to get him to the ground safely, with the plane perched precariously on top. The pilot was not injured in the crash, and neither was anyone who helped rescue him, according to the McCall Fire Department. Rescuers had him out of the tree just after midnight, two hours after arriving at the scene. The pilot was McCall resident John Gregory, according to a press release from the Valley County Sheriff's Office. The plane was a Piper Cub PA-18. The tree was a giant white fir. The pilot took off from Challis and was intending to land at the McCall Airport before the plane began to lose power. He then tried to divert to a field…The Valley County Sheriff's Office said in a press release that it was notified at 8:19 p.m. of a SPOT locator beacon activation. At 8:42 p.m., it received notice of an emergency position radio beacon. Gregory also called 911 to report that he'd crashed into a tree." Photo by Jason Speer. Read more about the crash by Clicking Here to go to the Idaho Statesman story.
SATURDAY'S METLIFE STADIUM SUPERCROSS TV SHOW IS ON EARLY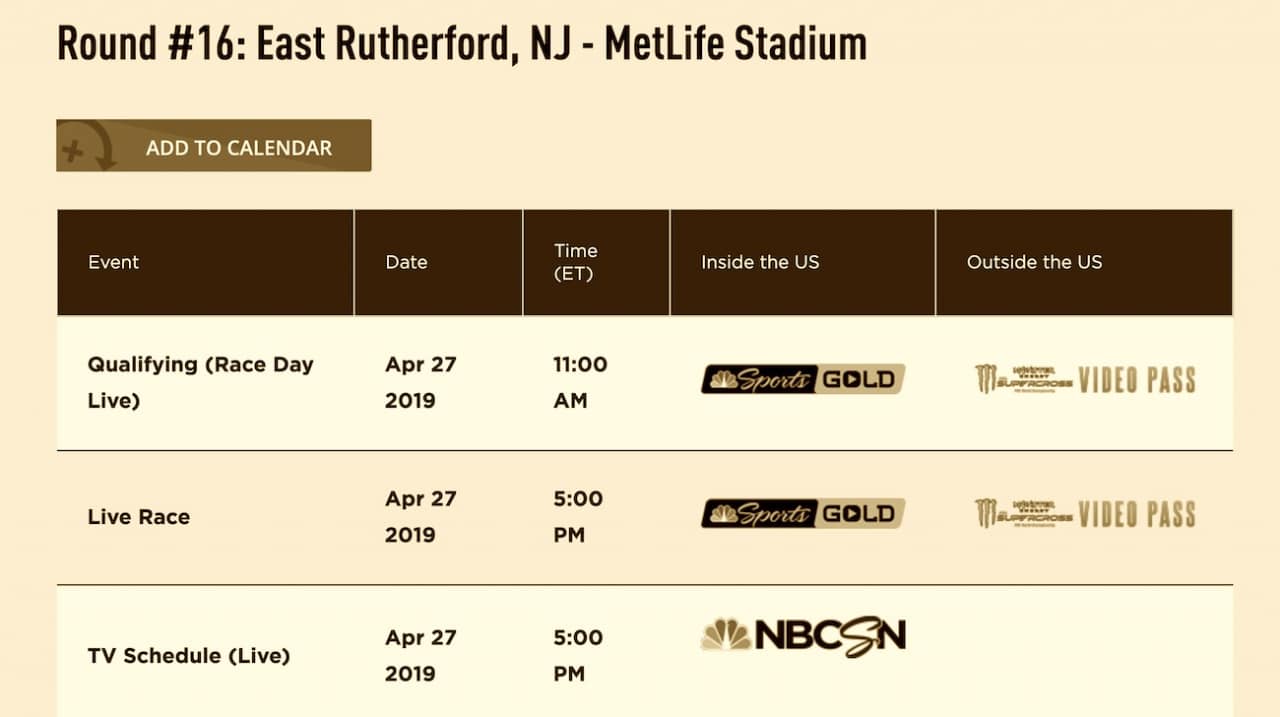 The 16th of the 17 rounds in the 2019 AMA Supercross series will be shown on NBC-Sports at 5:00 p.m. (Eastern time). That means that it will air out west at 2:00 p.m. Yes, we know that you will be out riding on Saturday at 2, but set your doohickey to capture the whatchamacallit so you can watch it after you wash your bike. Oh yeah, turn your cell phone off, tell your friends to shut up and don't send us any emails when we run the results before you are ready to see them.
TAKE A LAP OF SATURDAY'S PENULTIMATE SUPERCROSS RACE
MXA PRODUCT SPOTLIGHT: JD JETTING MIKUNI TMX JET BLOCK GASKET KIT