MOTOCROSS LOSES ONE OF IT GREATS: GODSPEED EYVIND BOYESEN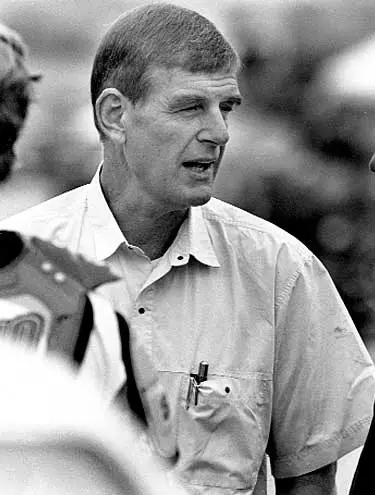 Eyvind Boyesen.
In a sad note, motocross racer, inventor and entrepeneur Eyvind Boyesen passed away last night. Eyvind was to be inducted into the AMA Hall of Fame this Friday night in Las Vegas.

Eyvind.
Here are the highlights of Boyesen's long and illustrious career from the AMA Hall of Fame site.
Eyvind Boyesen is one of the most accomplished two-stroke engine tuners in motorsports. Boyesen, whose skills in the garage translated into success in the marketplace, came of age in an era of great innovation in offroad motorcycle racing. His products, used for decades by both regular riders and national champions, remain popular today.
Although Boyesen Engineering has long since branched into other areas of innovation, offroad racers in the 1970s through the 1990s are most familiar with Boyesen products through marketing of the company's aftermarket performance reeds for two-stroke engines. Boyesen's reeds set the standard as one of the leading aftermarket replacement parts of the two-stroke era, and often were one of the first modifications a racer made to a new machine.
Douglas Strange, chair of the AMA Motorcycle Hall of Fame Ambassadors & Industry committee and an honorary member of the Antique Motorcycle Club of America, sums up the reputation that Boyesen's reeds had in the marketplace: "It was like a magic elixir that would put your bike on the box. Boyesen Engineering's reputation continued to grow as his business expanded, and every racer's toolbox had a Boyesen sticker on the lid. Now, nearly 40 years later, I'm still impressed with Eyvind Boyesen's commitment to the sport and industry, and his insight to solve problems and bring these new products to the marketplace."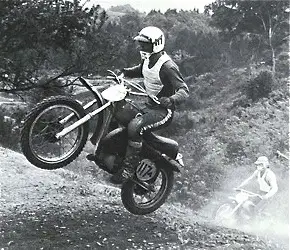 Eyvind in 1972.

Born in Norway, Boyesen grew up in the wake of World War II. The financial hardships that were hitting Europe shaped all aspects of life in the post-war era, including transportation. With fuel scarce, motorcycles were popular modes of transportation, and Boyesen developed an early attraction to them. Although Boyesen's career soon followed a non-motorcycling path ? high school and college in the United States, then a brief stint back in Norway before marriage returned him to America ? he soon was drawn back to motorcycles on a professional level. But that wasn't before a stint in another profession that prepared him well for two-wheeled motorsports: rocket science. Boyesen worked as an engineer for a company involved in developing space technology for NASA. That assignment, however, proved to be a brief period in a career that ultimately would redefine two-stroke engine performance for a generation of motocross and off-road racers.
With space exploration waning, Boyesen was well-equipped to make the shift to motorcycles. In 1972, after years of experience applying his knowledge to his personal motorcycles, Boyesen founded Boyesen Engineering in Lenhartsville, Pa., and began establishing a worldwide reputation as a two-stroke engine expert.

The Boyesen RAD Valve.
Over the years, in addition to his reed-valve innovations, Boyesen became known for a special porting technique that has been used in motorcycle, snowmobile and watercraft two-stroke engines. He also has refined methods of water pump design and developed enhanced accelerator pump operation used in four-stroke carburetion. Boyesen holds more than 40 patents for the aftermarket motorcycle industry, and his company continues to thrive today.
Like others in the racing industry, Boyesen didn't just sell his products to racers, he also supported them, giving back to the sport by helping many riders rise through the ranks. With factories such as Kawasaki and Yamaha integrating Boyesen's technology into their production bikes, the list of riders who have fielded Boyesen technology is enormous. Racers such as John Dowd and Motorcycle Hall of Famer Bob Hannah were among those who relied on Boyesen's technology to win Grand Prix and National-level events.
Boyesen is more than just a long-time tuner, product innovator and sponsor. He's also an enthusiast. In 2002, he won the Over-60 World Motocross Championship in the Over 60 class. In 2004, he was runner-up at the World Vet Motocross Championships at Glen Helen Raceway in San Bernardino, Calif.
"To be honest I was rather surprised at hearing the news of the induction," Boyesen said back in June when his nomination was announced. "I immediately thought, ?who would have nominated me?' I will say that my career has been balanced by my ability to do what I truly love. To this day I will always remember the first time I saw a motorcycle. It was magical. As many that have achieved any level of success,big or small, I am very fortunate to be able to contribute to this sport and industry."