MOTOCROSS SIGNING NEWS! KEN DE DYCKER GETS THE 2013 GIG AT KTM FOR TWO REASONS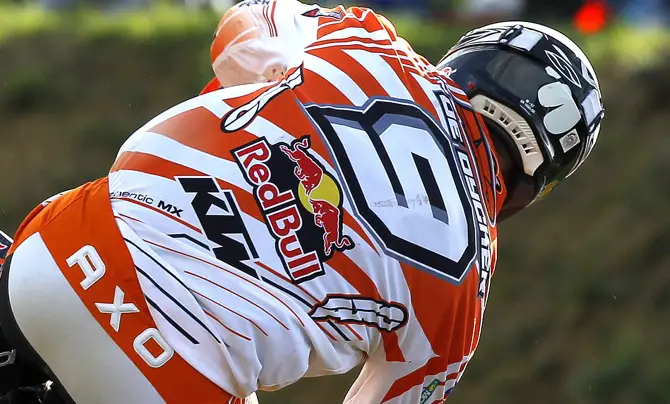 Ken De Dycker.                    Photo: Ray Archer
According to reports from Europe, KTM boss Pit Beirer has agreed to keep Ken De Dycker as Antonio Cairoli's teammate for the 2013 season. In what is the "feel good" story of the year (with one negative note), De Dycker was unhappy with his Honda team over the winter and two weeks before the GP season started, quit the team. DeDycker was going to privateer it in 2012. But, with Max Nagl injured and unable to race (for what turned out to be 11 of the 16 GPs), KTM gave Ken De Dycker a fill-in ride (originally for five races.) Ken did so well that he will now get to stay for 2013.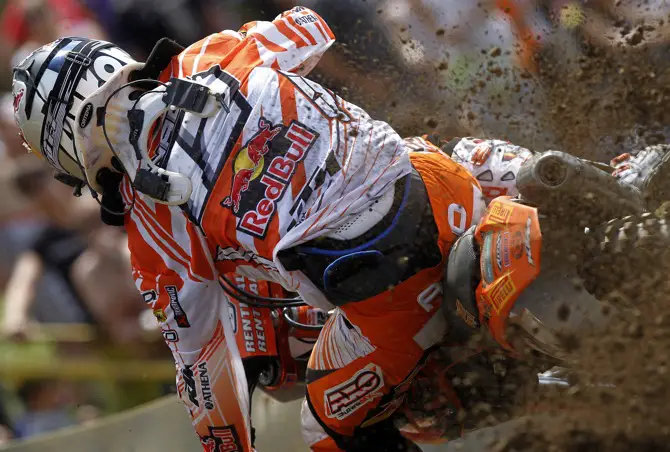 In his first race back since back surgery, Max Nagl went 3-4 in Czecho to Big Ken's 7-8. Photo: Ray Archer
The sour note is that Max Nagl was told that his services would not be needed next year before he even got to race a GP…and when Nagl did come back, he easily beat De Dycker in the Czech Republic.
Ken De Dycker is currently fifth in 450 GP points and no threat to win a GP against the likes of Cairoli, Desalle, Paulin or Pourcel ? so why was he signed? Two reasons: (1) He is inexpensive compared to a rising star. (2) Grand Prix teams prefer to have a steady teammate for their star rider as opposed to a contender. With Tommy Searle, Jeremy van Horebeek and Joel Roelants all moving up to the 450 class next year, it would have made more sense to hire an up-and-coming rider to prepare for the future. But, KTM preferred to stay with DeDycker because he will not rock Cairoli's boat.