MOTORCYCLE OR CAR? UNKNOWN CARS FROM FAMOUS MOTORCYCLE BRANDS
THE CARS THAT NEVER CAME TO THE LOCAL AUTO MALL
You know them for their classic motorcycles, but lots of motocross brand either started in the automobile business, moved in car manufacturing, thought they could make money by diversifying or just blindly decided to become a car company. Here are some of the most unique bike/car mach-ups.
1934 JAWA 700
Czech motorcycle manufacturer Jawa (who were eventually merged with CZ), signed a license agreement with DKW in 1933 to produce the German cars in Czechoslovakia. The first Jawa car made was the the 1934 Jawa 700, based on the DKW F2 Meisterklasse design. The Jawa 700 was a front-wheel drive vehicle with a 689cc two-stroke engine and three-speed transmission. The Jawa 700 could reach a top speed of 56 mph. It differed from its DKW parent in having a 4-inch longer wheelbase. The Jawa 700 was introduced at the 1934 Prague Motor Show. Only 1002 Jawa 700s were manufactured. Production ended In 1937.
1937 BSA SCOUT

BSA actually starting making cars in 1907, but stopped and started several times (1914, 1921 and 1932). The last BSA car was produced in 1940. Their best known car was the BSA Scout. The Scouts came as two-seat sports cars, four-seat tourers and two-seat coupes. It was a front-wheel drive car, manufactured and sold by a subsidiary of the Birmingham Small Arms Company. It was launched in 1935 with a three-speed, four-cylinder layout, 1075cc engine (out of the previous BSA three-wheeled car). It had a rakish looking body with cut-away doors, luggage space in the tonneau, motorcycle-style fenders and a single-piece windshield.
1956 MAICO 500 CAR

You may have heard of the Maico 501, but don't confuse it with the Maico 500. Yes, it was an air-cooled two-stroke, but the engine wasn't made by Maico, but by airplane manufacturer Heinkel. If you had been in the market for a car back in the day, would you have bought a Maico? Maico marketed their line of small cars from 1956 to 1958 (which they inherited when they bought the defunct Champion car company). The Maico 500 was powered by a 452cc, twin-cylinder, 18-horsepower, water-cooled, two-stroke Heinkel engine. The two-door car could hold four people, but it was by no means roomy. Warranty issues doomed the car and production was stopped in 1958. Maico went out of the automobile business in 1958, but continued to manufacture motorcycles through 1986.
1956 DKW MONZA 
Danish engineer Jorgen Rasmussen founded DKW in Germany in 1916. It's first products were steam fittings. Rasmussen designed and built a two-stroke engine in 1919. He put a slightly modified version of this engine into a motorcycle and called it Das Kleine Wunder (DKW). By the late 1920s, DKW was the world's largest motorcycle manufacturer. In 1932, DKW merged with Audi, Horch and Wanderer to form Auto Union. Although often thought of as a motorcycle manufacturer, the first DKW car was made in 1928 and, its most famous car, was the 1956-1958 DKW Monza sports car. The fiberglass-bodied, front-wheel drive car was powered by a 900cc, three-cylinder, two-stroke engine. A guesstimate of the number of Monzas produced is around 240 or less.
1963 HONDA T360 PICKUP TRUCK
Honda has been the world's largest motorcycle manufacturer since 1959, reaching a production of 400 million units per year. They are also the world's largest manufacturer of internal combustion engines — 14 million a year. They may be a massive automobile powerhouse in 2020, but their first production automobile was a lot less impressive. In 1963 Honda made the T360 mini pick-up truck. It was powered by a 356cc, double-overhead-cam, four-cylinder engine that was mid-mounted under the truck's bench seat. The engine generated 30 horsepower at a very high 8500 rpm. Production ran from 1963 to 1968 with 108,920 T360s being manufactured. Every one of them was painted blue. The T360 was followed a few months later by Honda's first actual automobile, S500 sports car, which was chain-driven.
1970 MONTESA FORMULA 4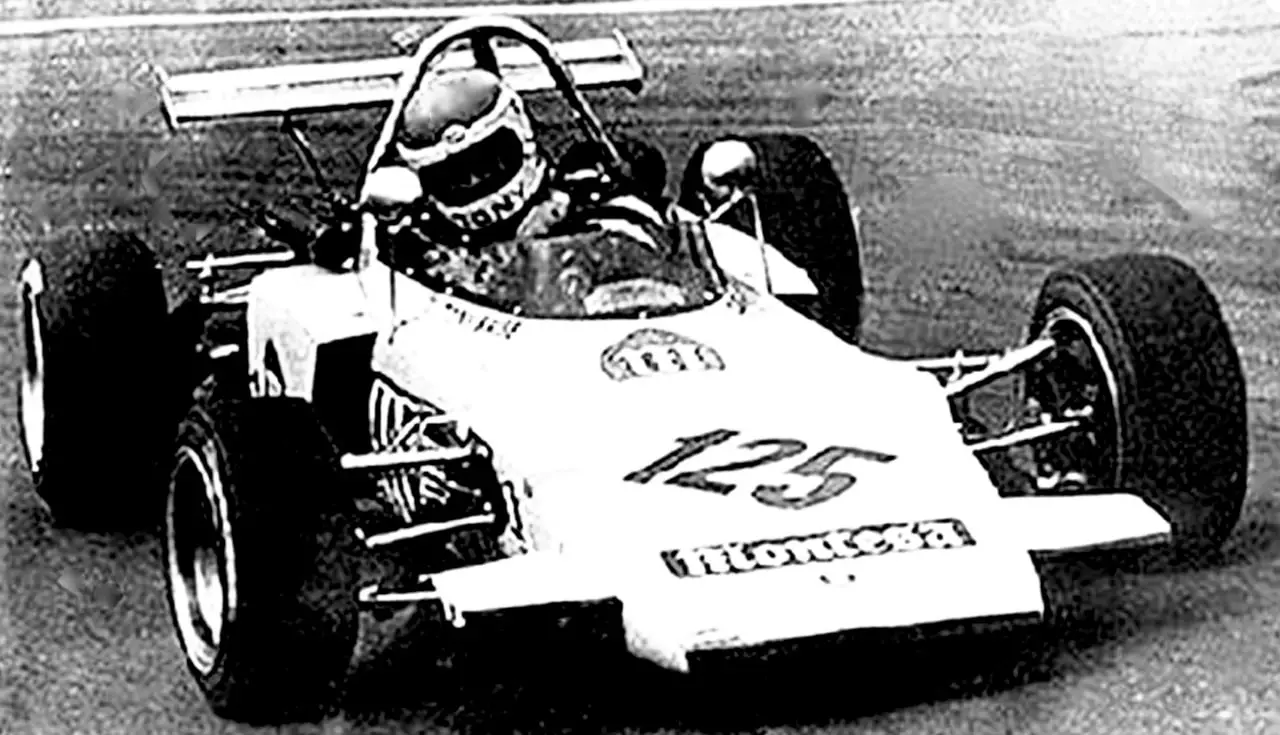 Montesa never made a real car and the only photo of their British Formula IV race car comes from a 1970 newspaper clipping. The driver was Tony Brise, who's father was the British Montesa importer. Brise, who at the time was a British karting champion, won the 1970 British Formula IV championship in a car equipped with a 250cc Montesa engine. Tony Brise would eventually become a Formula 1 driver. Tony was the protege of World Driving Champion Graham Hill, who was the only driver to have won the Triple Crown of racing — Formula 1 Championship (1962 & 1968), Indianapolis 500 (1966) and 24 Hours of LeMans (1972). The 23-year old Brise raced the Formula 1 series in 1975 for the Embassy-Hill team as Graham Hill's fill-in driver — and had several top ten finishes. Sadly, Brise was a passenger in a plane flown by friend Graham Hill that crashed short of Elstree Airport (12 miles north of London) on November 30, 1975. Hill, 46, survived the crash. He had retired from Formula 1 racing five months earlier.

1972 GREEVES INVACAR
In 1948, Bert Greeves adapted a motorbike to help of his paralysed cousin, Derry Preston-Cobb, get around town. The idea caught on and, with British government support, Greeves started building the Invacar for soldiers disabled in the Second World War. The British Ministry of Pensions distributed Invacars free to disabled people from 1948 until the 1970s. Early vehicles were powered by an 147cc, air-cooled, two-stroke Villiers engine, but near the end of their run, the Invacar had a 500cc Puch four-stroke engine. The body was made of fiberglass and most of them were the same shade of blue. Greeves sold thousands of Invacars which helped finance his motocross bikes and race teams.
1991 YAMAHA OX99 SUPERCAR

Yamaha has a long history in auto manufacturing. In 1967 Yamaha built the engines for the Toyota 2000GT (the first Japanese Super Car). In 1984 Yamaha was producing engines for the Ford Motor Company. And, most significantly, Yamaha had an engine in the 1989 Formula 1 West Zakspeed cars, but what you don't know—is that Yamaha built a Super Car based on what they learned in F1. Most notably, using the 3.5-liter V12 engine.

The 1991 Yamaha OX99 two-seat sports car (with the passenger in tandem to the driver) featured a wing-like front spoiler, aircraft-style cockpit and protruding engine scoop.  Top speed was 210 miles per hour via a six-speed gearbox. To keep it secret, Yamaha tested the OX99 at night at the Millbrook Proving Ground in England (with F1 GP driver John Watson as a test driver).

Only three OX99-11's were built.

Only three OX99s were built (a raw aluminum one, a black one and a red one). Yamaha had plans to develop the OX99 as a production car, but in 1994 that idea was discontinued.
2017 BULTACO LINX

At the 2017 International Motorcycle Show in Milan, Bultaco unveiled the Linx—it's first automobile. The Linx hits the scales at 1870 pounds and production was expected to be less than 50 cars per model year. The price would have been $109,000. The planned powerplant was a 2.0 liter turbo from either Audi or Volkswagen. The rear engine roadster does not have a windshield, side windows or roof.  And yes, the exhaust is from Akrapovic. There was talk of turning the Bultaco Linx into an all-electric car.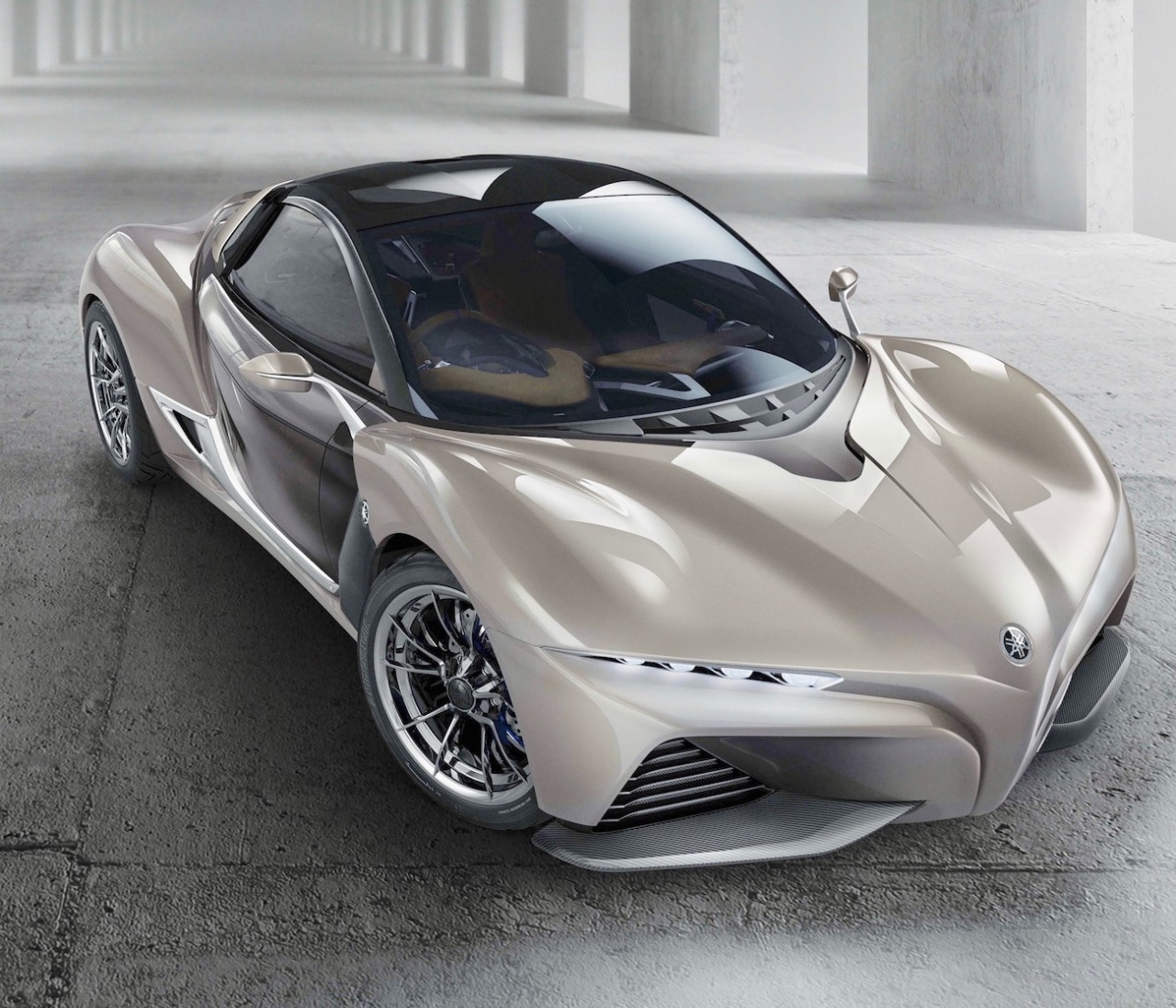 Yamaha Sport Ride super car.
Over the past few years Yamaha has introduced concept cars and even a pickup truck that led people to believe that they were interested in entering the car market. The concept cars fueled the idea, but the hiring of McLaren Formula 1 designer Gordon Murray gave it credence. Murray designed three uniquely different cars for Yamaha.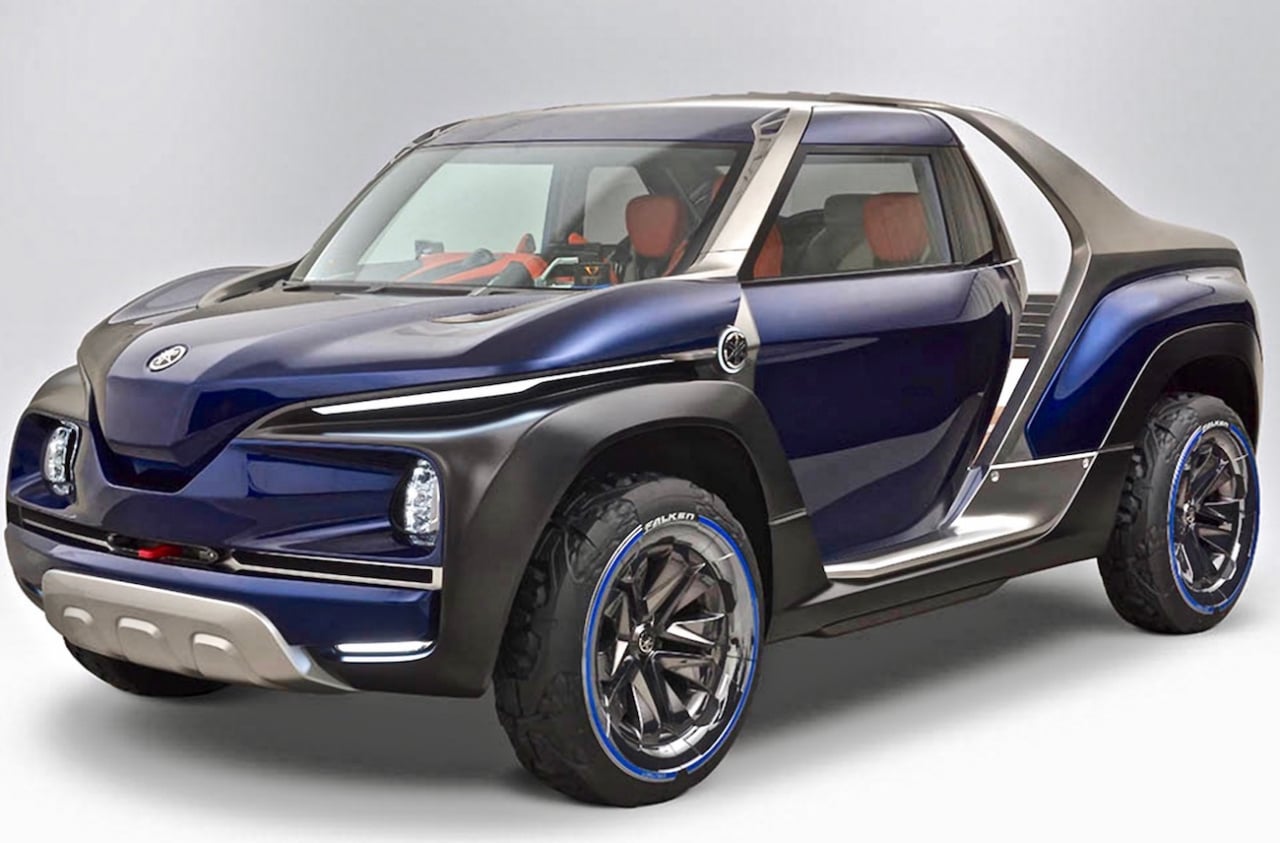 Yamaha Cross Hub pickup truck.
Yamaha Motiv-e City car
The Yamaha Motiv-e electric city car, the carbon fiber Yamaha Sport Ride mini-super car and the Yamaha Cross Hub pickup truck were all Murray designs. But much like the OX99 supercar of 1991-92, which was a 210 mph, carbon fiber tub, sports car equipped with a 3.5 liter, five-valve V12 engine that never made it out of the prototype phases, it has been reported that Yamaha has announced that automobiles are not in Yamaha's future plans—preferring to stick to more motorcycle projects.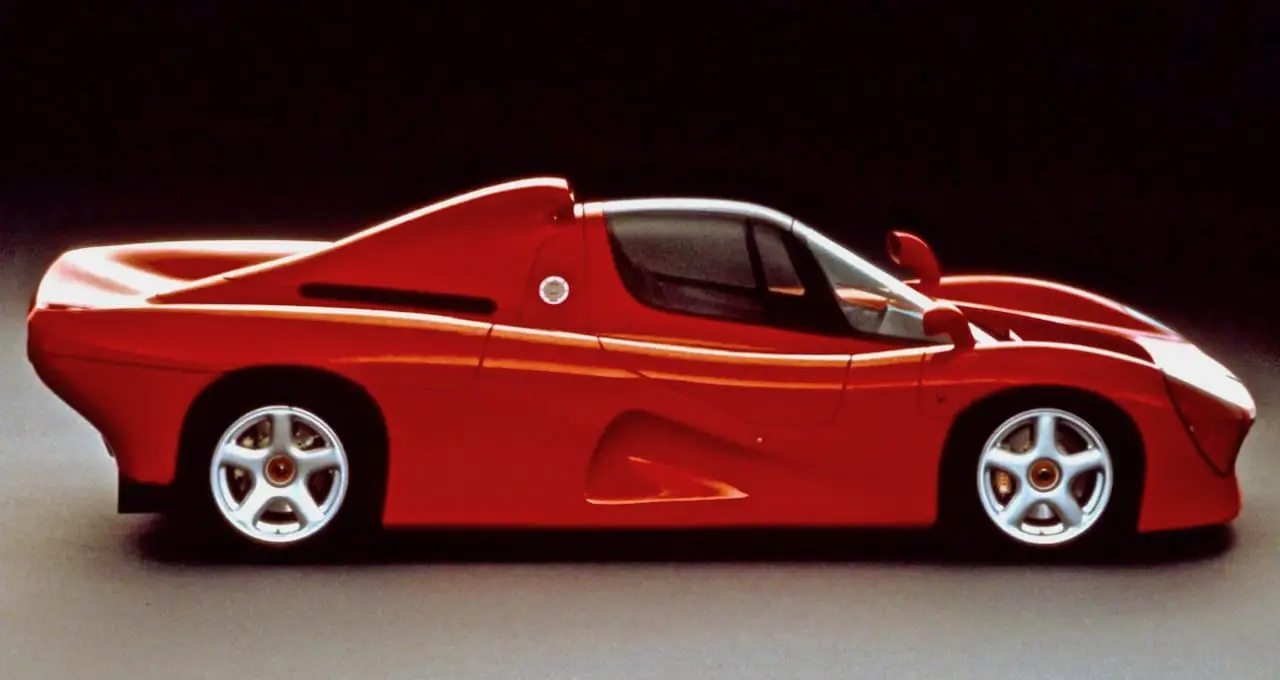 Yamaha OX99-11 Supercar.
There is always the chance that Yamaha will find a partner to take on the three projects, in which case Yamaha would become a supplier or parts and design, but not the manufacturer. It has happened before.
Toyota 2000GT.
The V10 engine for the Lexus LFA was made by Yamaha, Yamaha co-developed the engines for the Toyota Celica and Rav4, the pre-1996 Ford Taurus SHO's used a 3.0-litre V6 Yamaha engine and, most historically, the iconic Toyota 2000GT sport car, used in the James Bond film "You Only Live Twice,"  was actually a Yamaha project contracted to Toyota in the 1960s.