MWR | 2018 450 SHOOTOUT SEASON IS HERE

#WHIPITWEDNESDAY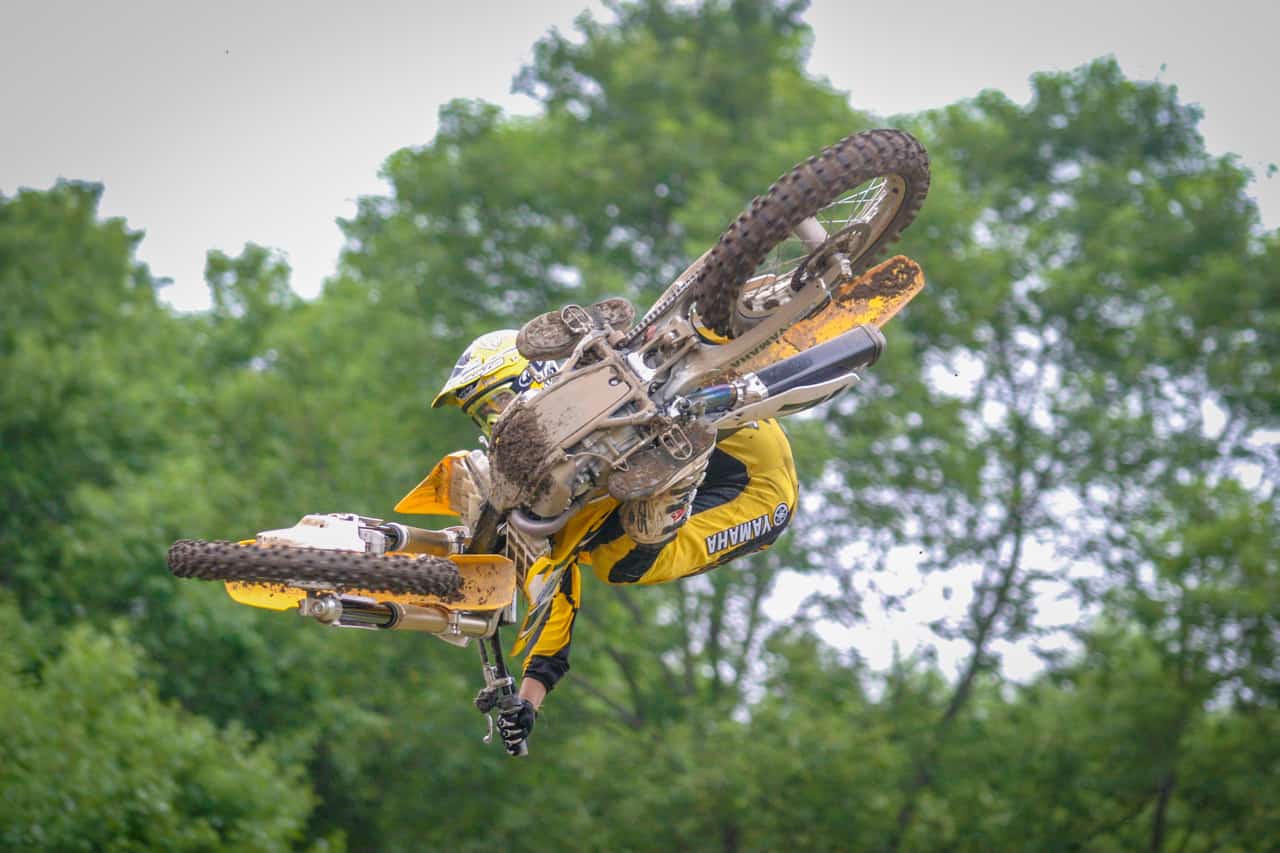 Rider: David Vuillemin
Bike: 2005 Factory Yamaha YZ450
Race: 2005 Unadilla National
Lens: 70-200mm
Focal length: 140mm
Exposure: 1/500th
F-stop: 2.8
ISO: 800
TWO-STROKE SPOTLIGHT: TRACTION MX'S RETRO SUZUKI RM250
Traction MX made the late model RM250 into 1992 RM250 replica. 
"I still remember when the 1992 Suzuki RM250 hit the showroom floors. I just turned 8 years old and this was the coolest looking bike I had ever seem. Kids like wild crazy designs with flare. That description doesn't usually make the cut when it comes to a production motorcycle.
Why? Well, because I know a lot of you reading this are thinking how ugly this bike is, just like back in 1992. Cheetah print was at one time cool, but I think the look on the 1992 RM250 was before its time. After seeing this bike all I wanted was a Suzuki RM80. Somehow, someway, my parents scrapped up the cash and got me one for my next birthday. I bled yellow until I was fast enough to break the fast yet brittle RM80s."–Daryl Ecklund 
The 1992 Suzuki RM250. 
Editors Note: Please keep those submissions coming. If you would like your bike to be featured in the "Two-Stroke Spotlight," please email me at [email protected]. All I ask is that you give a breakdown of your bike and a detailed description of the build. Please also send a few photos of your steed. By submitting your bike for the "Two-Stroke Spotlight," you agree to release all ownership rights to the images and copy to MXA. Please don't email me spam or try selling me Taylor Swift concert tickets or email me spam. Happy submitting your smoker.
WORKS CONNECTION ACCEPTING RIDER RESUMES FOR 2018
Works Connection is now accepting new rider and currently sponsored rider resumes for the 2018 season. Works Connection's Rider Support Program is in its 28th year and is actively looking for riders to be a part the program. Support levels range from Beginner up through the National level. The program is open to riders of all disciplines including, but not limited to, Motocross, Supercross, Off-Road, Flat Track, Hill Climb, Supermoto, Speedway, Endurocross, Trials, ATV and action sport athletes.
Click on Works Connection Rider Support or visit worksconnection.com to apply for your sponsorship online today.
THEN & NOW: KTM 450SXF
This is the 2004 KTM 450SXF. KTM sure has came a long way in 14 years.
The 2018 KTM 450SXF must have got kissed by a princess to turn from an ugly frog into a handsome price. 
STACYC | Creating the Next Generation of Riders
Press Release: Stacyc, the innovator of the 12" & 16" eDrive Electric Balance Bikes is ready to launch it's Rider Creation Program to dealers in the US. The brand has successfully tested the market for this amazing new product by selling direct to the consumer since Christmas. The response from Stacyc riders and their parents has proven that the "idea" was more than just one dads quest to build the ultimate training tool for his two year old son, it's a movement that will change the way kids learn to ride their first bicycle or motorcycle. Stacyc has been able to help parents Share the Love of Riding with their kids earlier and safer than ever before. "We've engineered an electric balance bike that has redefined the process of getting kids Proficient on two wheels. The days of adding training wheels to a mini-moto or bicycle for the 2 – 5 year old are over. Our new bikes will engage kids in riding more often. The Stacyc can be ridden in the backyard, the cul-de-sac or in the dirt anywhere they would ride a pedal bike. Waiting for the weekend for dad to get off work and take them to the off road park is not necessary any longer. Our vision is to help develop young riders earlier and safer than ever before. The seat time possible on a Stacycis the key. With hours of riding each week, kids begin to challenge themselves often and improve their riding almost instinctually. The skills they learn on their STACYC translate directly to bicycle and motorcycle riding, in turn giving them more confidence in their riding and better chance at pursuing a lifelong, lifestyle on two wheels." – Ryan Ragland Co-Founder & CTO

Mike Dettmers, Director of Sales, Stacyc, Inc.: "At Stacyc we believe that we can help combat the trend that seems to be the hot topic industry-wide. The lack of new blood coming into both the motorcycle and bike  industry is not something to take lightly. At Stacyc we are a group of parents that are dedicated and passionate about bringing the two-wheeled lifestyle to our kids and others around the nation. Our goal is to bring these new riders and their parents into their local bike and motorcycle dealerships so that they can become part of a community that supports their new passion for riding."
The first dealers creating new riders in their local community are –
Malcom Smith Motorsports – Riverside, CA
Berts Mega Mall – Covina, CA
Escondido Cycle Center – Escondido, CA
Incycle Bicycles – 4 locations in Southern CA
AD Farrow Co. Harley Davidson – Columbus, OH
WMR Competition Performance – Stuart, FL
PH Extreme – Miami, FL
Cycle Barn – Marysville, WA
Innovation Cycles – Derby, KS
For more information about Stacyc visit our website and social media channels www.stacyc.com and @ridestacyc on Instagram and Facebook. For Dealer Inquiries reach out to [email protected]

2018 450 LINE UP | PICK YOUR POISON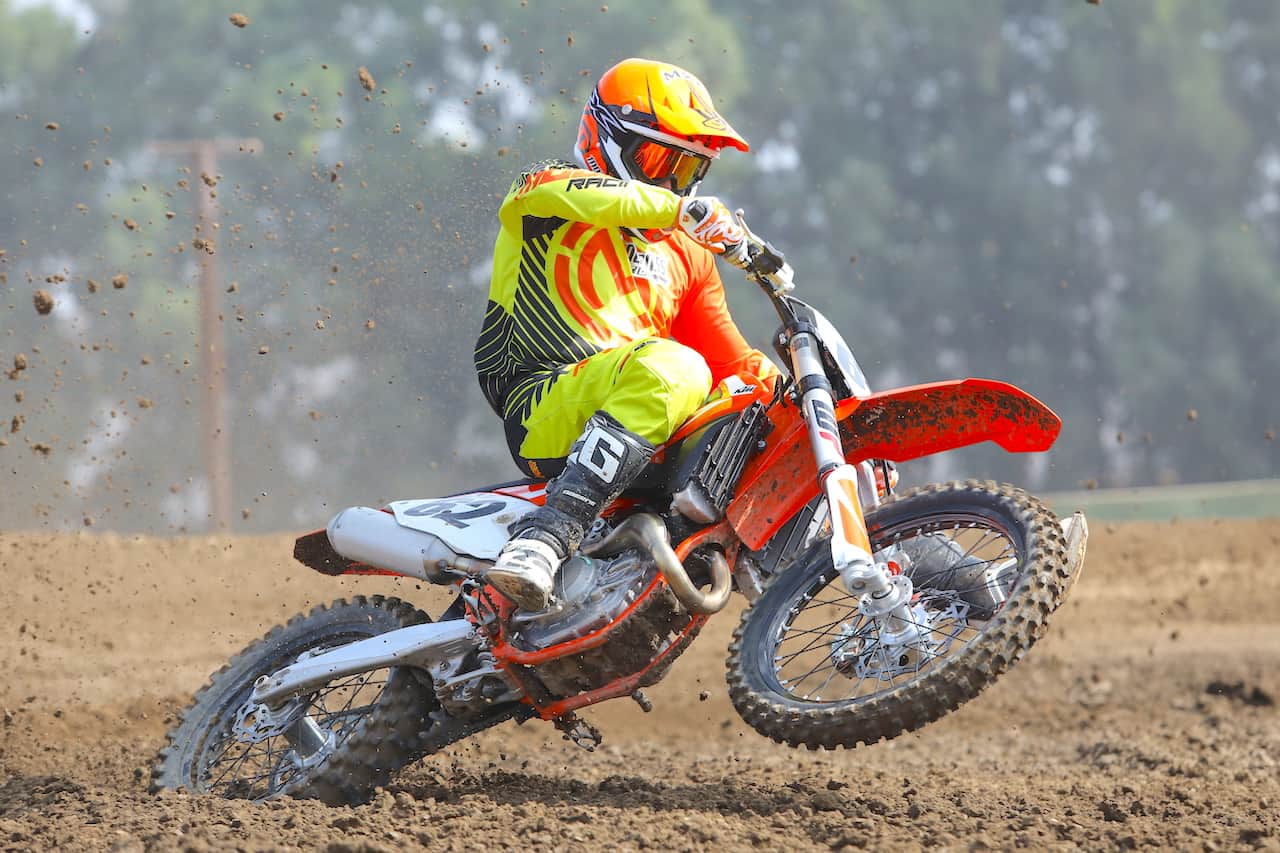 Last years MXA shootout winner, the 2018 KTM 450SXF. Only small revision were made. Check out all the details about the 2018 KTM 450SXF by clicking the hyperlink. 
The 2018 Yamaha YZ450F is all-new this year. It is now electric start, you can change the mapping with your smart phone and weighs the same as the previous model. To check out all the updates on the 2018 Yamaha YZ450F click the hyperlink. 
The 2018 Honda CRF450 put on weight this year due to the addition of its electric starter. It tips the scales at 240 pounds. There are a few other updates that make this bike better than before. For all the 2018 updates of the Honda CRF450, click the hyperlink. 
KTM's twin brother, the Husqvarna FC450 got the same updates at the KTM. Check out all the updates of the 2018 Husky FC450 by clicking the hyperlink. 
After 10 long years the Suzuki RM-Z450 is all-new from the ground up. Or is it? It is heavier, has coil spring forks and produces better power at the same horsepower (if that makes sense). The full test of the 2018 Suzuki RM-Z450 will be in the December issue of Motocross Action Magazine. 
The 2017 Kawasaki KX450F did just about everything good, but nothing great. Every MXA wrecking crew member likes the bike, there is just nothing to love about its mediocre power. Unfortunately, the 2018 KX450F is the same as last year.
The TM 450Fi-MX will not be in our shootout. Why? It is a boutique bike for riders that like to be different. This is one cool machine, but it doesn't make the cut due to its small production runs. Check out the full test we did of the 2016 TM 450Fi-MX. 
JOIN MXA'S SNAP CHAT FEED
If you are a Snap Chat user then add us to your stories. Get sneak peaks of everything moto. Our Snap Chat name is motocrossaction. Or just take a Snap of the picture above and it will add MXA automatically to your feed.
KEN ROCZEN JOINS CANYON BIKES
Ken Roczen is back riding and training again in hopes to be ready for the 2018 Supercross season. Ken put his faith into Canyon bikes to be a big part of his training program. To find out all the details head over to MBAction. 
TALK MOTO WITH MOTO MINDED PEOPLE. JOIN MXA'S FACEBOOK GROUP CHAT

We love everything moto and want to bring all moto junkies together into one place to share their two cents, ideas, photos, bike fixes, bike problems and much more. To check it out first you must need to or already have a Facebook account. If you don't, it isn't much work and you could even have an alias so nobody knows it is you. To join click HERE. After you request to join we will accept your request shortly after.
PRODUCT SPOTLIGHT: NEKEN VARIABLE DIAMETER HANDLEBARS WITH CONICAL DESIGN
Bet you are asking yourself what grips will fit on that small a diameter bar?  
• 7010 T-6 aluminum aerospace quality
• Oversize bar made with a variable diameter and wall thickness
• 11/8" (28.6mm) diameter in the clamping area
• 7/8" (22mm) diameter at the control ends
• 40% lighter and stronger than a classic bar
• Laser etched to aid in handlebar centering and indexing
• Knurled clutch side for better grip retention
• Bar pad included
Bars are $96.95 and grips $10.95.
These are the plush grips that fit with the Neken variable handlebar. 
JAMES STEWART'S WINNING 2009 YAMAHA YZ450F US OPEN BIKE
CLASSIC MXA PHOTO
Here is Mike Bell and mechanic Dave Osterman (yes the same Dave the was the team manager for Chad Reed's TwoTwo Motorsports team) and the then-new factory Yamaha 495cc 4-speed. This open bike had a power-valve and the cases were designed for a water pump, although water-cooling wasn't deemed necessary after pre-season testing in Europe.