MWR | KX500, 2018 SX PLAYERS, YZ250 RAW

 #WHIPITWEDNESDAY
Rider: Talon Hawkins
Date: December 30, 2017
Event: Ryan Villopoto Cup
Photographer: Spencer Owens
Lens: 300mm f/2.8
Focal length: 300mm
Exposure: 1/2000sec
F-stop: f/3.5
ISO: 320
TWO-STROKE SPOTLIGHT: SÉBASTIEN MORISSET'S 2000 KAWASAKI KX500
2000 KX500 two-stroke build.
"I enjoy reading Motocross Action Magazine and lately the readers' two-stroke builds on your web site, so here is my contribution if it could be of interest.
For years I have been wondering how brutal a 500 two-stroke would be so when the occasion came to buy a used 2000 Kawasaki KX500 in 2013 I went for it. The bike was in good shape and already had the FMF Fatty exhaust installed with the frame painted black and black plastics.
I completed the black theme with a black 2004 tank found on eBay and new UFO fenders: a KX250 1992 rear fender and a 2012 KX450F front for a more modern look. I added a Factory Effex Evo11 graphics kit, new Kenda tires, chain and sprockets.
After a few test rides on motocross tracks, even if the wide-open power was super-fun to use, I found it hard to ride due to soft suspension, an unpredictable rear-end and carburation glitches so I figured I would rather use it for a few high-speed off-road runs than motos. Then I read MXA's article on Sean Collier's stock-framed KX500 and his racing successes on it which showed that the old KX500 had potential. After a shock rebuild and carb tuning, the bike became fun to ride. When it came time to choose a number I picked Collier's 207 to put on the Kutvek number plates and built a stand "à la Fasthouse" to finish the build." –Sébastien Morisset
THE PLAYERS FOR 2018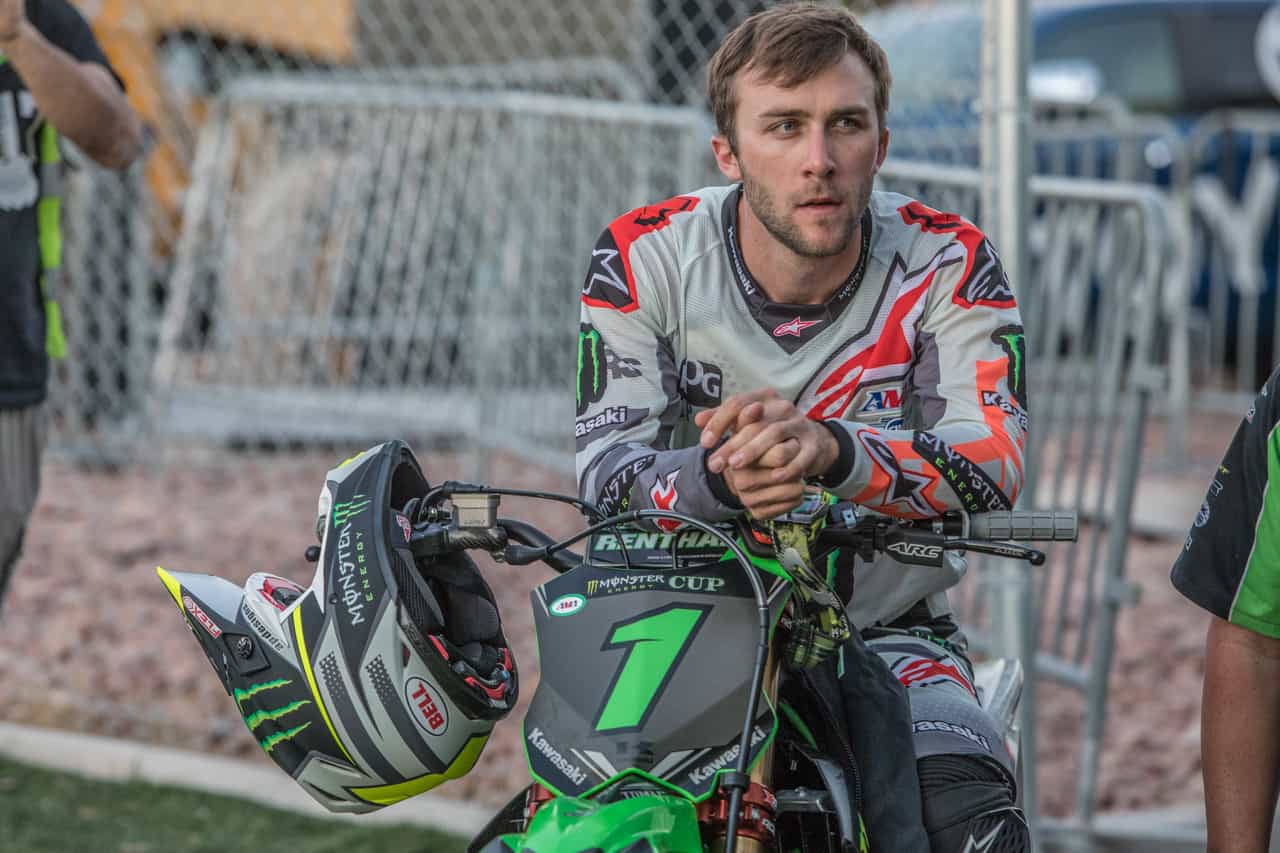 Eli Tomac: Eli has everything it takes to win the 2018 Supercross Championship. He proved it last year late in the season. If Eli can bring that intensity to the beginning of the season for 2018 he will have a shot of the crown.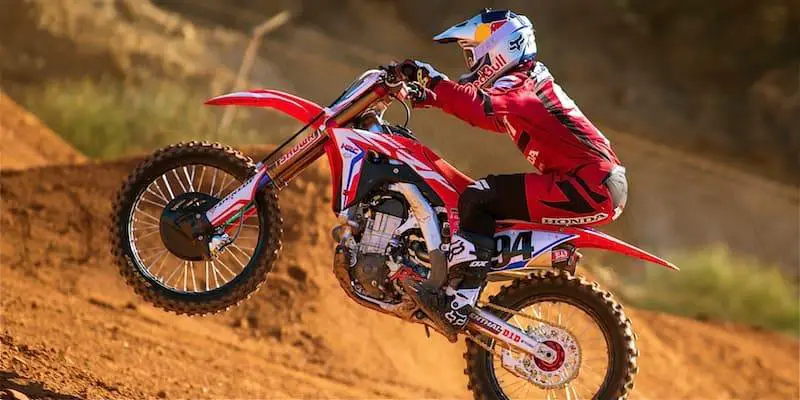 Ken Roczen: What a year for Ken Roczen. He started off the 2017 Supercross season with two straight wins over Ryan Dungey. He was by far the fastest rider on the track. In the third round was the crash he will never forget in Anaheim. The question is, can Kenny recover from his severe injury and be where he was at the beginning of last year? Even if he was, would that be enough to beat the highly confident Marvin Musquin?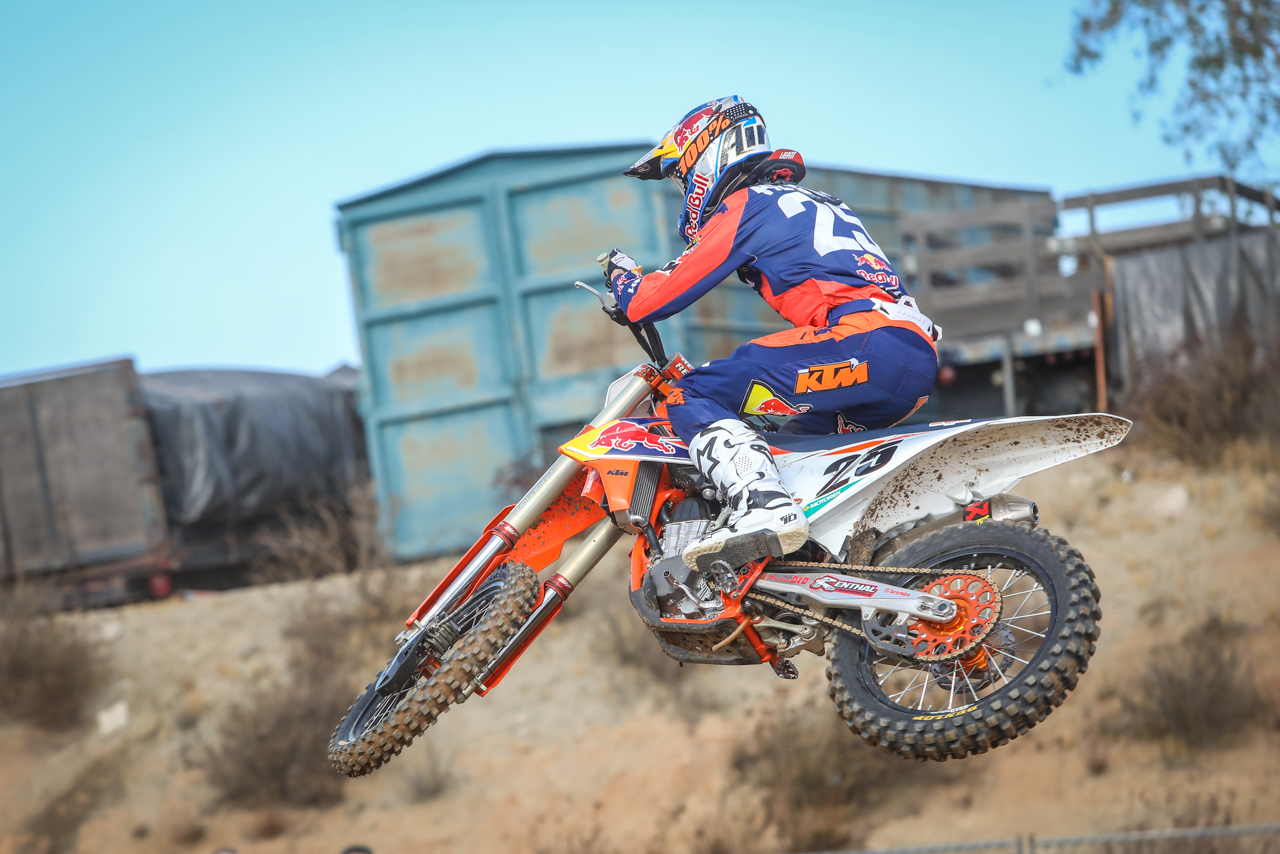 Marvin Musquin: Marvin is on a whole other level coming into the 2018 season in comparison to last year. He is on an improved bike, hasn't lost a race in the offseason and is confident as ever. Odds are, Marvin will be the guy to beat on 2018.
Jason Anderson: You can't leave out a guy that can win races. Jason Anderson is the underdog of 2018. He shows speed to win races, but hasn't had the consistency to be a championship contender.
Cooper Webb: Cooper had some serious growing pains last year. It looked like he was fighting the bike most the season. Cooper is a back to back 250 champion. With a new bike and a will to win Cooper can show flashes of brilliance for 2018.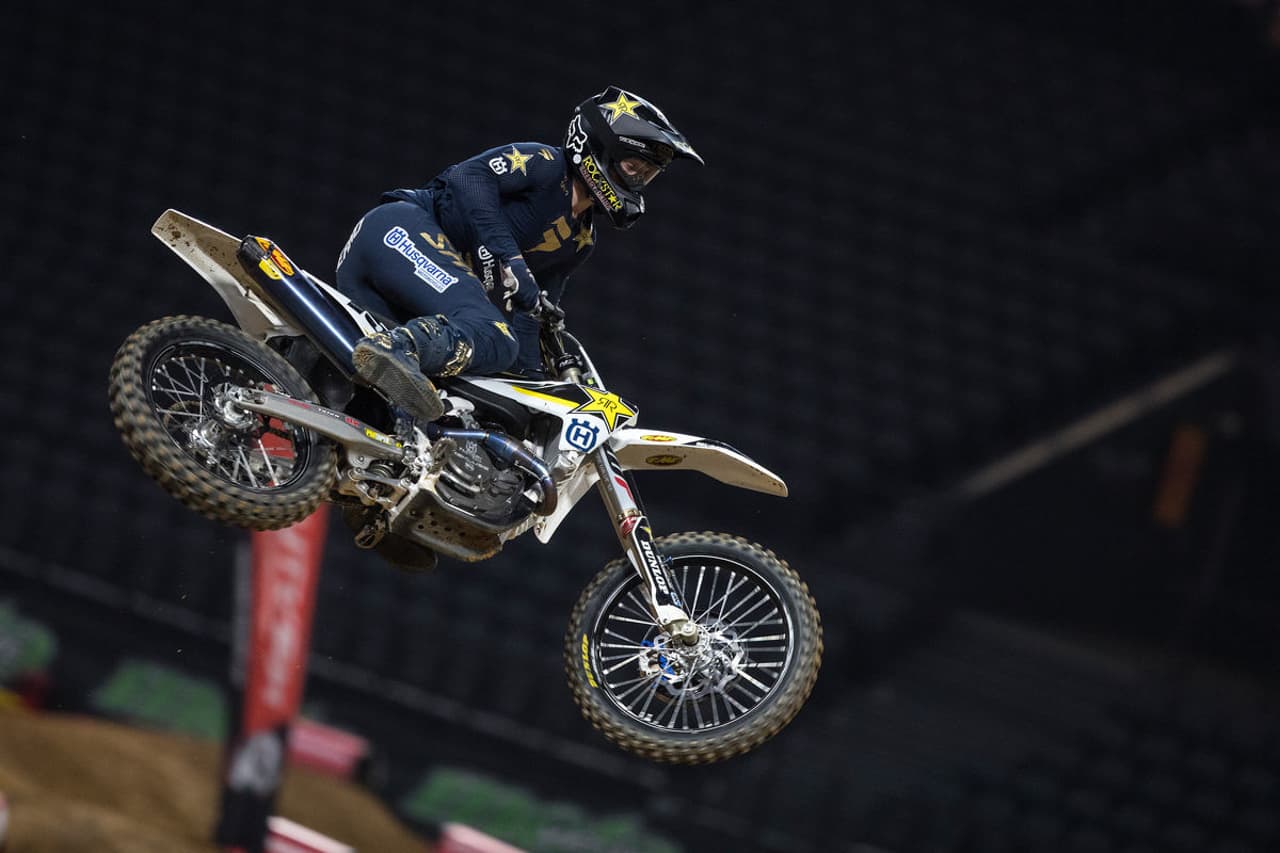 Dean Wilson: Dean is a fighter. He knows what it is like to struggle at the privateer level and he doesn't what to go back anytime soon. He will fight to the bitter end and will continue to gain confidence and improve upon his results.

JGRMX SUZUKI FACTORY RACING TEAM SPOTLIGHT: 
JEREMY ALBRECHT

Jeremy Albrecht has learned the recipe for success. According to "J-Bone," who has earned 11 major titles as a tuner, eight AMA Mechanic of the Year awards, the 2006 Mechanix Wear Outstanding Achievement award and has been the JGRMX team manager since its inception, success comes by working hard and being honest. That is sage advice from an industry professional.
The Autotrader/Yoshimura/Suzuki Factory Racing Team is rolling into the Anaheim Supercross opener with a dozen new employees, a four-rider 250 effort, and high expectations. We sat down with Jeremy Albrecht to find out about the evolution of the JGRMX program, Suzuki's involvement, the rider selection process, and what's to come in 2018 and beyond.
JEREMY, CAN YOU BELIEVE IT HAS BEEN TEN YEARS SINCE THE JGRMX RACE TEAM BEGAN? 
In some ways I don't, while in other ways I do. Some days I feel like we just started the team, and other days it seems like we've been working at it forever. These ten years have gone by quickly.
WHAT HAS BEEN THE BIGGEST TEAM CHANGE IN THE PAST TEN YEARS?
 This year has really been a major change, because now we're fielding both a 450 and a 250 team. There are six of us that have been here since the start. In those ten years we've added staff. The bikes change all of the time. We're always trying to stay ahead of everything so that we're prepared and ready to do our best.
WHEN YOU, OWNER COY GIBBS AND DAVID EVANS LAUNCHED THE RACE TEAM AT THE BEGINNING OF 2008 DID YOU GUYS EVER DISCUSS THE POSSIBILITY OF FIELDING A 250 TEAM?
 Originally we talked about having 450, 250 and amateur teams. Coy had this big dream where we were going to have the race shop on our own property. Once we started racing we didn't get the 450 program to where we wanted it, so we didn't want to take on the 250 effort. In 2017, we helped Yoshimura with Suzuki's 250 program, and we fielded the riders out of our truck. That made us realize how much the 250 would help our team. We decided to do the whole thing, and Suzuki was willing to let us be their 250 factory team. I feel like it's going to help us long-term with the riders. Obviously, there's more to take care of and do to raise money, but it's going to be good. I'm happy that things happened this way, even if it was by surprise. We have a three-year deal to run the 250 and 450 program for Suzuki. We're going to grow it and make things better. That's the plan.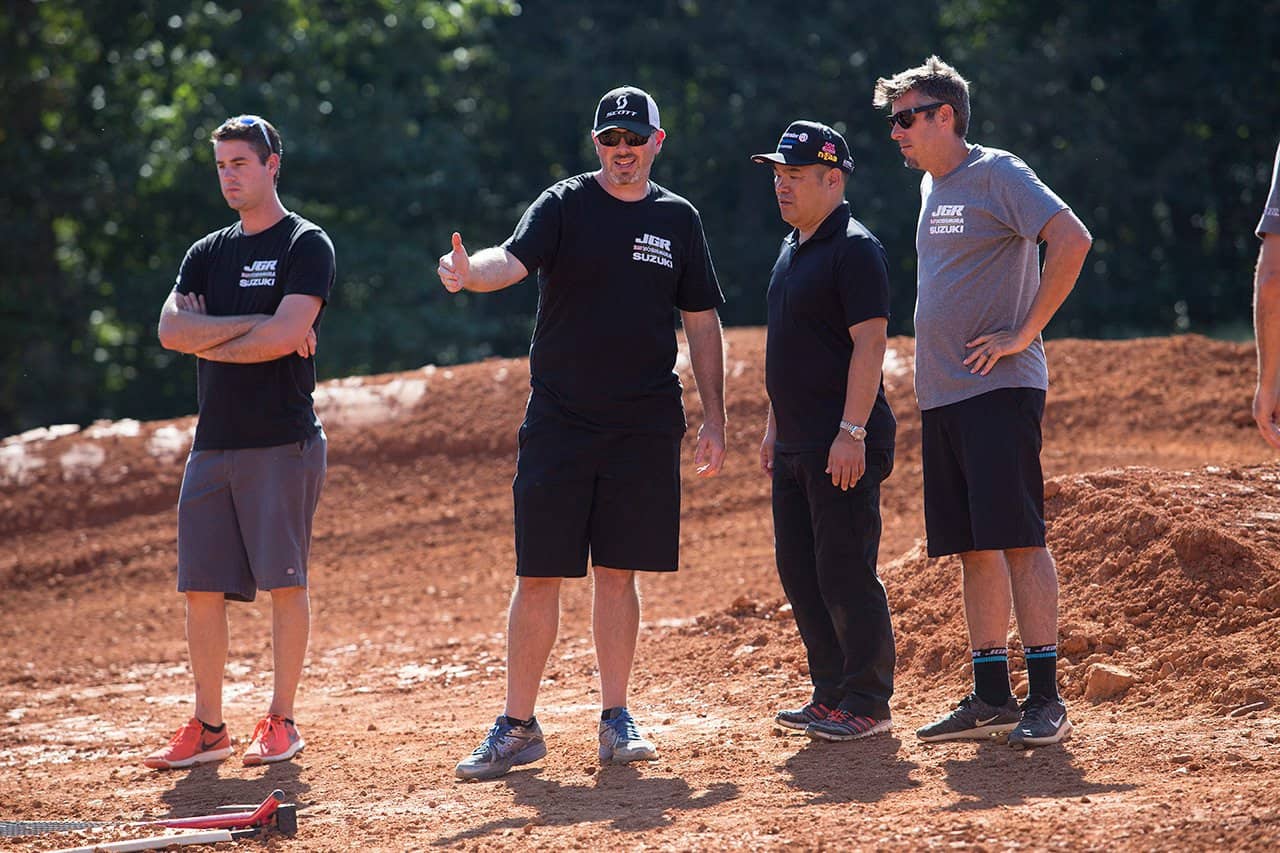 ONE OF THE MANY INTERESTING COMPONENTS OF THE TEAM IS THAT WHEN IT STARTED COY MADE THE RIDERS LIVE AND TRAIN IN NORTH CAROLINA. That rule went away after a few years. Now, ten years later, the team riders have actually decided to reside in the Charlotte area. 
Yeah, Weston Peick bought a place not far from the shop. Justin Hill bought a house. Phil Nicoletti and Kyle Peters are living together, and Jimmy Decotis is moving to North Carolina. I'm really happy with how the team is going right now, because everyone on the team is gelling and wanting to work together. Coy spent a lot of money to make sure the riders had everything they need to perform. Sure, we could lease a track, and that's what we did at the beginning. Then we discovered that it was difficult to keep the track the way that we wanted it. Coy was thinking about purchasing two water trucks, but really the only way to make the track good was to put a sprinkler system in. There was no point in doing that on leased property, so we bought land. Coy built a shop on the property, and we put a sprinkler system in. Now, the track gets watered every night, whether we're there or not. That way the same ruts and bumps are there if we want to leave them. In the past we would come back from the races and the track was hammered. In order to make it good again we had to rip up the dirt and make it smooth. That was counter-productive, because those guys don't ride smooth race tracks. The only way to have a really good track is to have 100 people come ride, which we're not going to do. Now we can get some ruts and bumps formed, and those things can remain because of our watering system. Last year was the best we had with the outdoor track. It should be cool now that our riders are here and want to take advantage of the facility. There's a gym at the NASCAR shop, and we have a physical therapist. We're all here, so if the riders have a problem we'll be able to help them. If I was a rider I would live here. At the beginning, when we made them live in North Carolina, the guys fought it. Now we're not making anyone live here, but the riders are coming here on their own. Coy definitely likes that. He always has, and that's because he grew up doing team sports. This year is more like how we wanted it to be at the beginning.
YOU HAVE A LOT OF RESPONSIBILITIES AS THE TEAM MANAGER. WHAT OCCUPIES MOST OF YOUR TIME?
 The phone [laughter]. I walk about five miles a day in the parking lot outside the shop while I'm talking on the phone. I have calls with the riders, sponsors and staff who aren't in North Carolina. I also spend a lot of time on emails. It's hard to keep up with, but I try. I'm always trying to plan ahead and work with sponsors so they remain committed to the program. Now, with more riders, I talk to all of them quite a bit. I wish I could say that they were always happy, but there are little issues that we work on. It's nothing we can't handle. I did get some help this year, so hopefully it won't be as crazy. It was a little easier when Coy was working fully on the motocross side, because he could help me with various tasks. Everyone always wants to talk to the boss anyway. I go over to the Cup shop and talk to Coy so that he's involved. I do like that my job changes all of the time. That's why I go outside and walk around while I'm talking on the phone. I can't sit at a desk all day long. I wouldn't change my job for anything.
THE LEAD UP TO ANAHEIM 1 IS PROBABLY THE MOST EXCITING TIME OF THE YEAR, BUT A CLOSE SECOND MIGHT BE LATE IN THE SEASON WHEN CONTRACT TALKS START HAPPENING. WAS IT DIFFICULT TO CHOOSE THE TEAM RIDERS FOR 2018? 
It's always hard. I made a list and we talked about it with Suzuki, Coy, and David Evans. Sometimes there are riders we want that don't end up working out, and then there are guys you end up signing that you weren't thinking about. In the end, this team is really close to who we were wanting. It's hard during contract negotiations. You don't know if the rider really wants to be here, or whether they're trying to get their salary to go up at the team they want to be at. That's always tricky. You don't want to get too involved unless you know for a fact that they want to ride for you. It's especially hard for riders who employ agents. Usually if you're talking to the rider you can get a feel for what they want to do. When going through an agent you're not sure what the rider is thinking. A lot of the guys that we signed this year don't have agents, so it made things easy. I could tell that they really want to be here. We didn't just throw money at them. We worked out a deal with each rider that was fair for all of us. We're hoping that we did pick the right guys. Back to the question, it's always hard to pick riders. You can only pick a few riders. There were other good guys out there that we didn't sign for 2018. I felt like we picked the guys that we have right now for reasons that we needed as a team. I'm hoping that we can get the results that we need.
HOW HAS SUZUKI'S INVOLVEMENT WITH THE RACE TEAM CHANGED THE STRUCTURE AND OPERATION OF JGRMX? 
It has changed a lot for the better. It's hard to do it all on your own. That's why our team is so big for 2018. The more heads you have together the better you are. The Suzuki staff, such as the engineers in Japan, are helping us and making a big difference. This is the most involvement we've ever had with engineers. They're coming to the U.S. for the start of the Supercross series. This is the most testing we've done with a manufacturer–from the chassis engineers to the engine engineers and the head of racing. It's cool to be a part of it at this level. We've had a team for a long time, and every year things get better. This is definitely the best year and most support we've ever had. Last year Suzuki put their support in RCH Racing, and we were doing things pretty close to on our own. This year we have a lot of help. Really, it's more the behind the scenes stuff that they help the most with.
PEOPLE MAKE A BIG DEAL OUT OF WORKS PARTS. FOR 2018, THE TEAM HAS ACCESS TO A PLETHORA OF TRICK COMPONENTS. ARE WORKS PARTS A VITAL PART TO SUCCESS? 
We've had works parts before. Those aren't really the things you need as much. We can make parts in-house, so they're not the biggest piece of the puzzle. It's more the people behind it that are helping us know what the parts are, being involved in making better parts, and planning for the future. Everyone thinks that factory parts make all of the difference in the world. Factory components are a small piece of the big picture. We're happy to get the parts, but people are more important than the parts.
THE TEAM IS STAYING IN CALIFORNIA AFTER THE ANAHEIM 1 SUPERCROSS OPENER. WHY?
 We're staying in California because we have the engineers coming from Japan. That way, if we need to work on anything, they can be involved and help. We'll have meetings and do some testing. It will be good for them to know our riders more and understand what the needs are for the future. Like I said, we're doing this for three years, and we want to do the best job that we can. We need to put Suzuki back where they belong.
For more team news and information, please visit www.jgrmxraceteam.com. Next week we will conclude the Autotrader/Yoshimura/Suzuki Factory Racing Team spotlight with the owner of JGRMX, Coy Gibbs.
TCE SX FAN EXPERIENCE (The Collective Experience)
Want to meet you favorite racer?
Press Release: "The Collective Experience © is back for its second year to offer race fans unforgettable experiences in the Supercross and Motocross industry with the TCE SX Fan Experience program. This program allows race fans to be a personal VIP guest of their favorite privateer racers and teams.  Never before have fans been able to get this level of immersion into the sport.  Race fans get a chance to go behind the scenes and be a real team member for the entire day at a 2018 Supercross race of their choice.  When you sign up for this program fans can expect an all day hands on experience that is sure to build lasting memories.  The main purpose of the program is to give fans an up close and personal look at the SX industry all while supporting privateers and their teams.  One of the best parts about the program is that by signing up and participating fans are directly funding the privateers and teams who they are shadowing.  A vast majority of the funding is given directly to the working class riders and staff who need it most.  Not only will race fans be getting an experience of a lifetime, but they will also be supporting the sport in a major way.  Fans can also expect all access passes, free swag, rig tours, interactive opportunities, and much more!  Signing up for this program also brings exposure to the fans themselves and many have made incredible connections within the sport by spending the day around the riders and teams. For 2018 we have riders like Adam "722" Enticknap, Tyler "723" Enticknap, AJ Catanzaro, Dave Pulley, Brandon Scharer, and more, with new riders being announced each week.  To sign up for your chance to experience an SX like never before head over to thecollecitvexp.comand be sure to follow us on Instagram and Facebook @thecollectivexp
New for 2018 is the TCE SX Internship program that will grant one lucky applicant the opportunity to join AJ Catanzaro and his team for the entire East Coast series Championship!  If you are a Supercross fan then this is an opportunity of a lifetime! Gain non-stop access to AJ and the team and personally be responsible for scheduling, race prep, rider interaction, social media, and more.  This is the coolest internship around as it comes with all access passes to each race, swag at the races, unparalleled experience, and lasting connections that are sure to kickstart your career!  To apply download the application at thecollectivexp.comand follow the instructions. AJ Catanzaro himself will announce the winner in the weeks leading up the East Coast kick off race.  The Collective Experience is here to grow the sport and give fans more than ever imagined. A special thanks to our program sponsors FXR Racing, Evans Coolant, Surge Unlimited, Big MX Radio, and Rutted Racing."
2018 YAMAHA YZ250 TWO-STROKE RAW WITH DARYL ECKLUND AT THE CONTROLS
JOIN MXA'S SNAP CHAT FEED

If you are a Snap Chat user then add us to your stories. Get sneak peaks of everything moto. Our Snap Chat name is motocrossaction. Or just take a Snap of the picture above and it will add MXA automatically to your feed.

ROCKSTAR EDITION FC450 TESTING
MXA's Jody Weisel and Husky's Andy Jefferson talk shop about the 2018-1/2 Rockstar Edition FC450.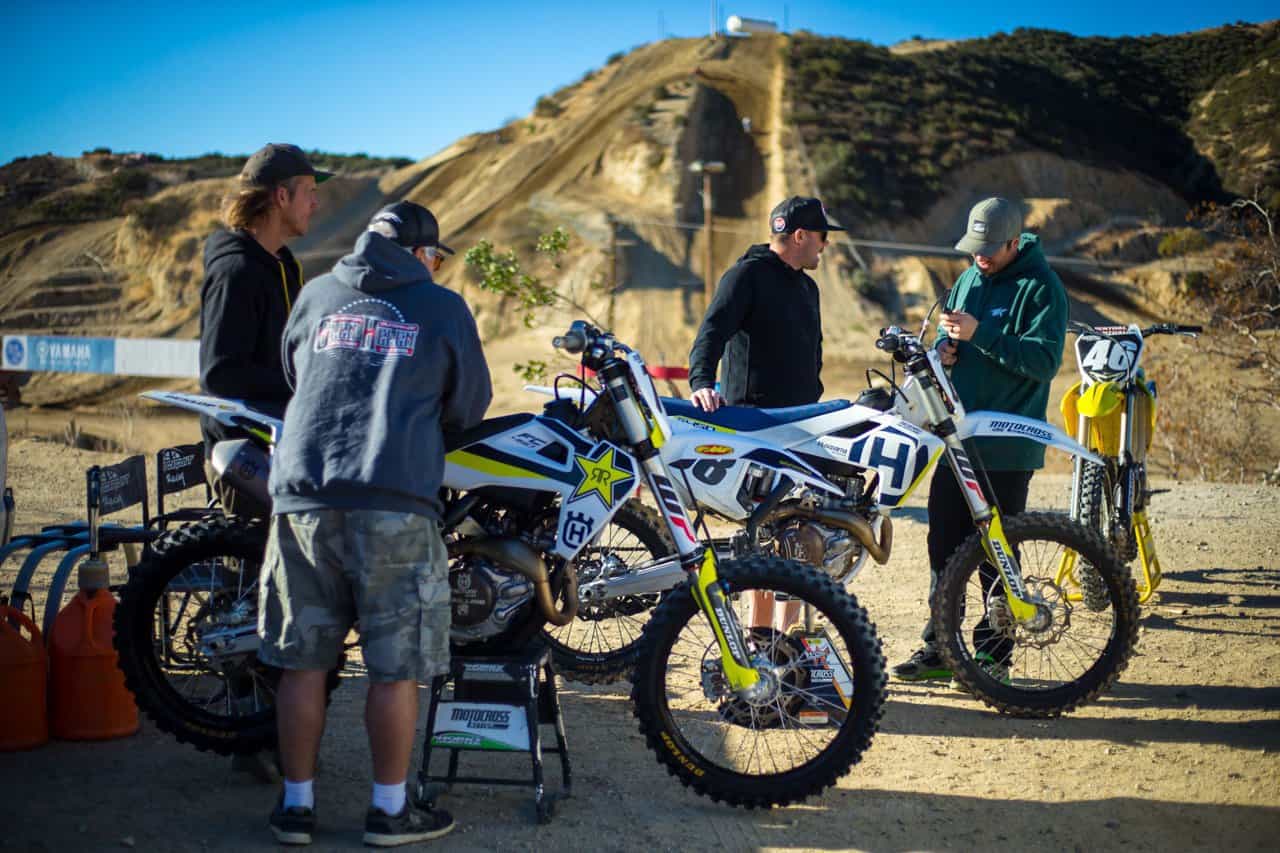 We tested the 2018 FC450 back to back with the Rockstar Edition FC450. We will have a full test of the Rockstar Edition in the March issue of Motocross Action Magazine. Remember, this bike is really what the 2019 FC450 will be. 
Our chief test rider Dennis Stapleton puts the Rockstar Edition through its paces.
A lot of time was spent working on suspension settings. The compression adjuster on the WP shock does not have those hard clicks like they did on the 2018 FC450. Not sure why they made the change to soft clicks that are hard to count, but we don't like it. You have to make a mental note that one turn equals four clicks.
TALK MOTO WITH MOTO MINDED PEOPLE. JOIN MXA'S FACEBOOK GROUP CHAT

We love everything moto and want to bring all moto junkies together into one place to share their two cents, ideas, photos, bike fixes, bike problems and much more. To check it out first you must need to or already have a Facebook account. If you don't, it isn't much work and you could even have an alias so nobody knows it is you. To join click HERE. After you request to join we will accept your request shortly after.
CLASSIC PHOTO
Billy Laninovich's 2005 Geico Honda CRF250.