MWR | TWO-STROKE MANIA, OUTDOOR TESTING & SEATTLE SUPERCROSS

#WHIPITWEDNESDAY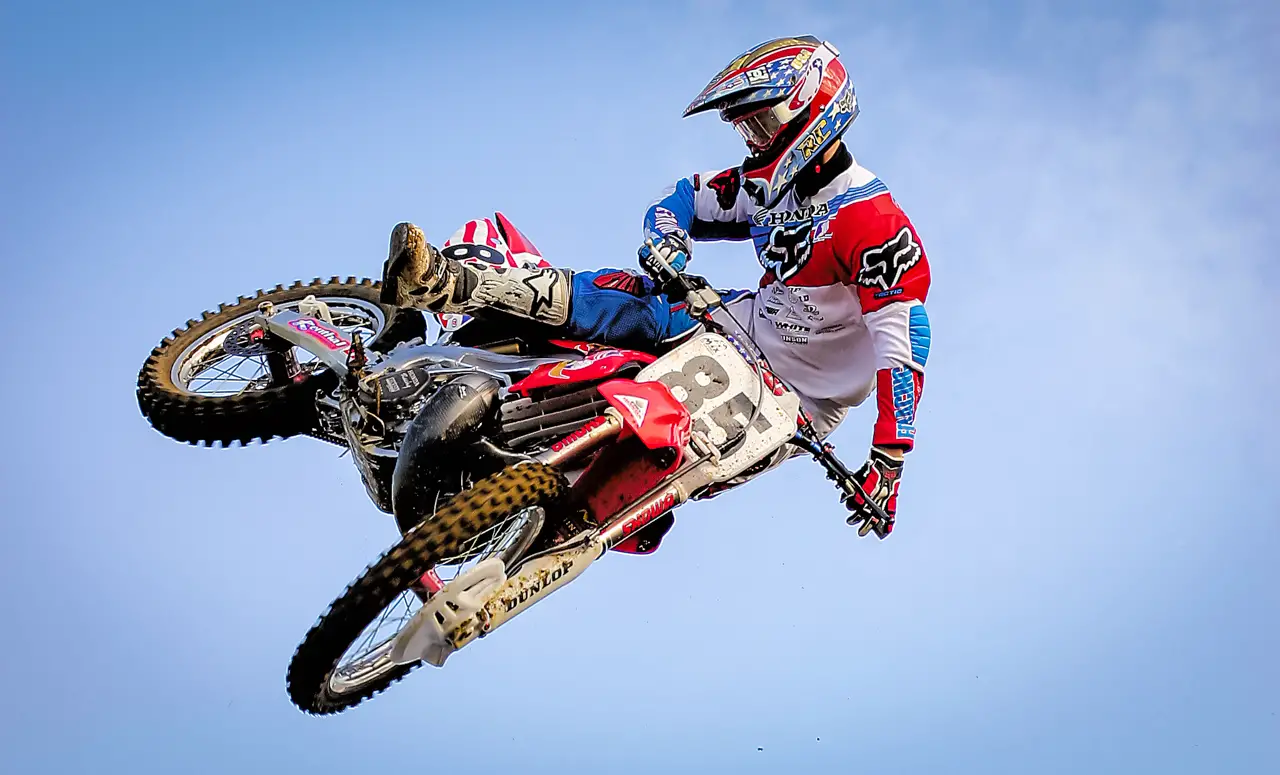 Rider: Ricky Carmichael
Bike: 2003 Factory Honda CR250
Location: Belgium Motocross des Nations
TWO-STROKE SPOTLIGHT: RED RIDERS 716'S 2003 HONDA CR125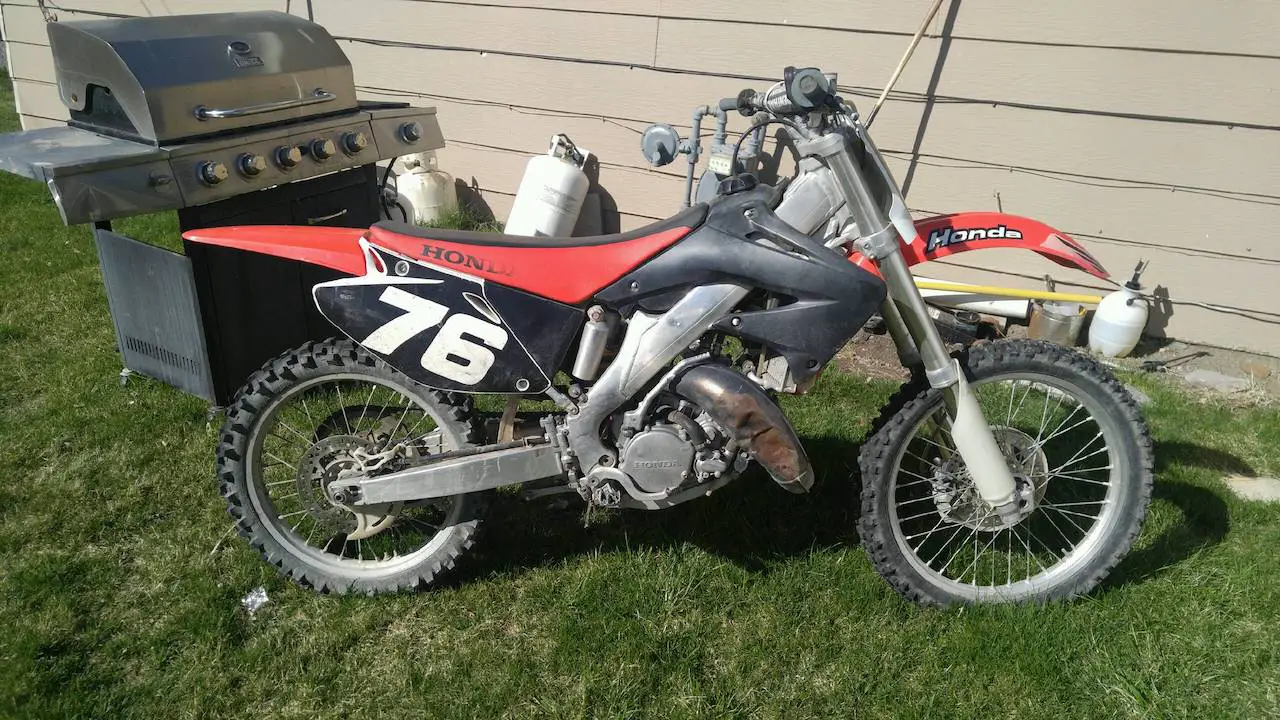 Before the transformation.
This is my 2003 Honda CR125. I bought it in pretty sad shape as it looked like it had been left outside for what seemed like its whole life. I ignored the trouble signs because I wanted a 125. I replaced all of the chassis bearings, replaced the top end and got her all ready to rip and on the first ride the crank gave up the ghost. Turned out the float level was set leaner than lean to allow the last guy to run sea level jetting at 6000 feet. Rather than just cut my losses I jumped in again. I sold the 450 I had and went all in. I ordered up a Hotrods crank, a new cylinder and another new top end. This thing is a blast and I've never had more fun on a bike than I have on this little old CR.
The Honda CR125 after some TLC. 
Editors Note: Please keep those submissions coming. If you would like your bike to be featured in the "Two-Stroke Spotlight," please email me at [email protected]. All I ask is that you give a breakdown of your bike and a detailed description of the build. Please also send a few photos of your steed. By submitting your bike for the "Two-Stroke Spotlight," you agree to release all ownership rights to the images and copy to MXA. Please don't email me spam or try selling me Taylor Swift concert tickets or email me spam. I already celebrate T-Swizzle's entire collective, and there will be "bad blood" if you send me junk mail. See what I did there? Happy submitting your smoker.
THROTTLE SYNDICATE ACQUIRES N-STYLE

Press Release: Throttle Syndicate Inc. is pleased to announce the acquisition of N-Style, an industry leader and prominent manufacturer of premium graphic kits, seat covers, and custom printing for the power sports market.
Throttle Syndicate is lead by co-owners Todd Ford and Ryan Pursley who both have an extensive background in manufacturing and the power sports Industry.
"I am blessed to have an opportunity to be part of a growing industry, with an established iconic brand that is produced in house and to work with a partner that compliments the resources I bring to the company" (Todd Ford)
"I am very excited to have the N-Style brand at the forefront for Throttle Syndicate with all of its rich history and championship winning background. The N-Style name stands for quality and passion for the motocross industry and we plan to carry on the tradition" (Ryan Pursley)
Throttle Syndicate will operate from it's Santa Clarita, CA, headquarters, where all products are proudly designed, developed, and manufactured in its state-of-the-art facility for over the last 25 years. From large format screen printing, decal printing, custom digital printing, and custom seat sewing, We can handle all of your needs for large quantity runs or one off full custom specialty work.
THEY SAID IT | SEATTLE SUPERCROSS
Christian Craig: "It was a pretty crazy night. Coming into this weekend, everyone knew it was going to be muddy based on the forecast all week. Knowing that, I tried to be open minded, but man, it was a tough day. Qualifying went well with the one practice we had. I got seventh and was actually having some fun out there. In the heat race, I didn't get a great start and then just wore the clutch out too much and came to a stop, so I wasn't able to finish the race. I was really frustrated after that. I went into the LCQ, which was pretty nerve-racking because you put so much pressure on yourself to make sure you transfer. Nobody wants to be in an LCQ, but then you add mud, making it more challenging, and anything can happen. I had a terrible gate pick in the main but got a relatively decent start. I made some mistakes early on and slipped back, then had to pull my goggles off a little over halfway through the race. Towards the end, I started clicking off some good laps and was able to make last-minute passes, putting me in 11th. It's still way off from where I want to be, but I'll take it and am happy to get out of here with a decent result considering the conditions."
Phil Nicoletti: "Practice went okay for me. The unseeded 250 session was faster, because the track hadn't broken down by that point. I had a decent start in my heat race, but crashed in the first turn. Then I tipped over again, but told myself to ride normally and not rush anything. I picked off a bunch of guys and won my first 250 Supercross heat race, which was cool. I had the second gate pick for the main event and the same mentality that I did in my heat race. I had a good start and put myself in position for the best result of my 2018 season. While pressuring for fourth place I pushed too hard, went off the track, and ended up getting stuck in the mud off the side of the track. I used a lot of energy. It was like I was bench pressing 550 pounds of weight, and doing it 50 times. I was spent. It wasn't what I wanted to happen, considering I knew what I was capable in those difficult conditions."
Weston Peick: "It was a rainy day schedule, which is always difficult. I went into the heat race with 10 minutes of practice. It wasn't enough track time, but given the situation I didn't need a whole lot of time in the mud. I felt off in the heat race and did the best that I could. The track was a complete mess by the time the main event came around. It was one big rut. I made sure I didn't crash and get hurt, with the goal of moving on to the next weekend. Being from California, I don't have a whole lot of experience in the mud, so getting a top 10 was fair given the situation."

Broc Tickle: "It's always exciting to come to Seattle, I got my first win here in 2010 and I've always enjoyed the tough conditions here. Tonight was pretty good for me, I was excited to see the rain but it ended up being really tough to ride in. I know I'm really good in those conditions just by being patient, taking my time and not getting too far ahead of myself and I felt like I did so tonight and I was consistent. It was a tough track tonight but I'm in a good position to keep building momentum and end out the series strong."
Josh Hill: "The result on the whole wasn't great but the day on the whole was awesome. It was so good to be back on the gate racing with the world's best. I got off to two really good starts on my YZ450F and it felt so good to be mixing it up with the top guys again. I had a small tip-over when I was running 4th in the Main but all-in-all I'm just happy to be back and happy to be under the Monster Energy/Yamaha Factory Racing Tent."
Kyle Chisholm: "What a crazy night of racing. It was pretty stressful only getting to see the track one time before the night show, but we had to make it happen from the get-go. I was moving up in the heat but had a small mechanical which the team was able to fix in time. We qualified and once again I felt like I was moving forward but the main was cut short. I felt like I had another position or two in me, but in conditions like this I'm happy to come out in one piece."
Adam Cianciarulo: "I really want to get my first win of the season, but in a night like tonight I'll take a podium. We get another couple weeks off and my goal is to finish strong. We're 17 points back and we'll do everything we can to be in contention at the end."
Joey Savatgy: "I put myself in good position on the start, but a little mistake turned into a big one with those track conditions. I didn't want to give up and tried to make up as many positions as possible in the shortened race. Anything can happen so we won't give up until the checkered flag in Vegas."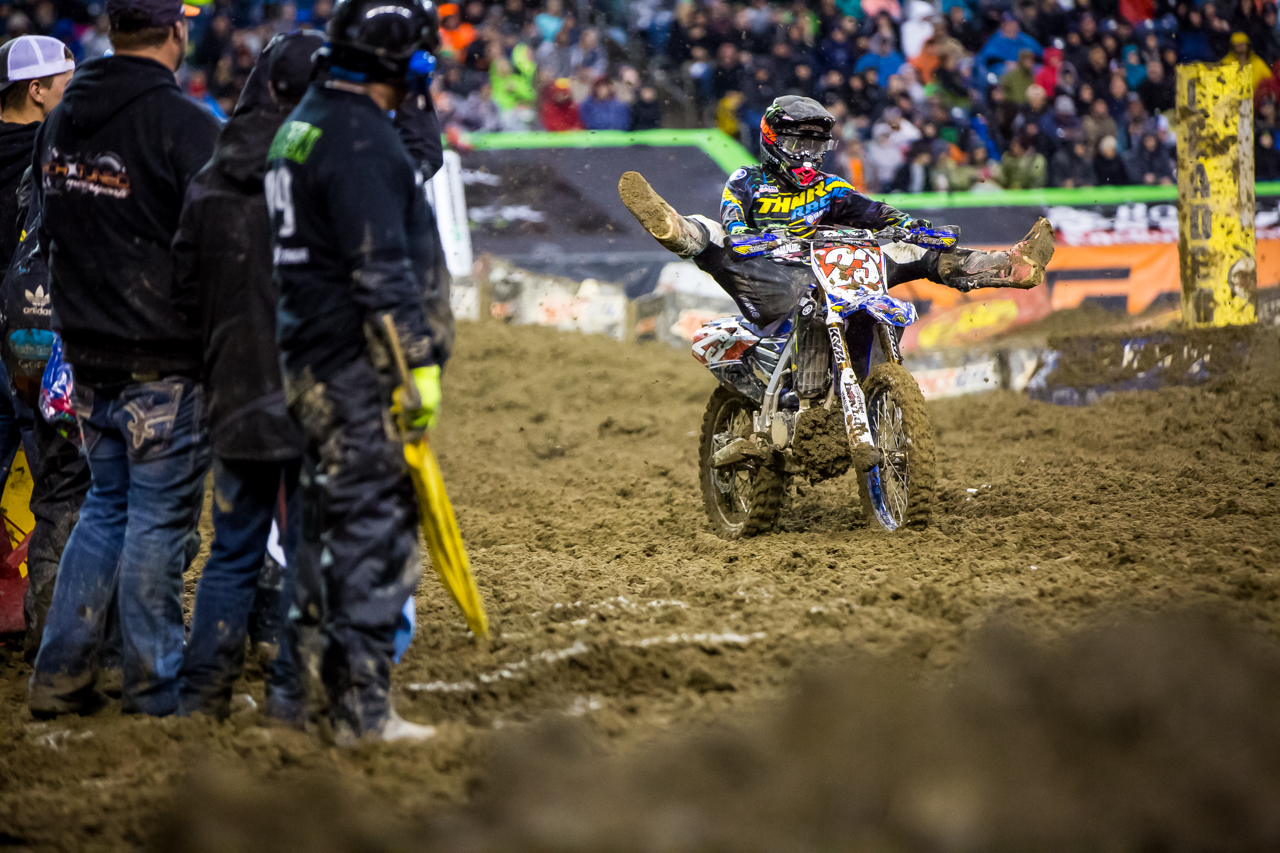 Aaron Plessinger: "That was fun," Plessinger said on the podium. "That was a sick race; it reminded me of a lot of GNCCs, so it was good to get out there and have some fun and rip some ruts. There were sometimes where the ruts were two feet deep, and you just had to pick a good line … I knew I could do it here. I love Seattle. I love all these fans here; they make it exciting."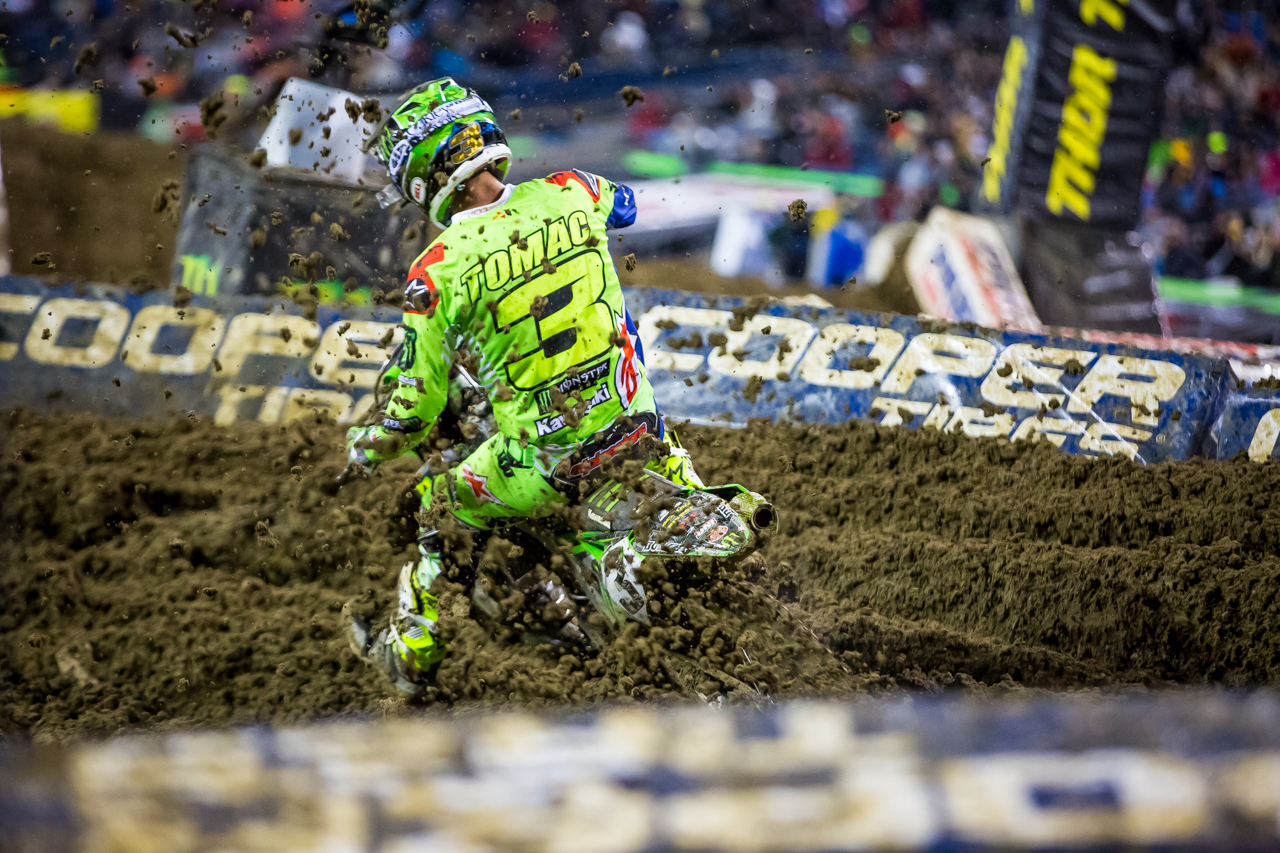 Eli Tomac: "It's just one of those tracks where you just have to either ride it and have fun or you're just in misery, and today we were having fun," Tomac said after the race. "That was, by far, the craziest Supercross moments I've ever been in. It felt like I was in the backyard just having fun and riding in the mud, and that's how you had to treat it."
OUTDOOR TESTING CAUGHT FROM MXA TESTER BRIAN MEDEIROS' CELL PHONE
Christian Craig and Lars Lindstrom getting in some outdoor testing this Tuesday at Perris raceway. 
Honda outdoor testing on their CRF450.

 Shane McElrath at Lake Elsinore Motocross park this Monday. 
Broc Tickle with mechanic Jade Dungey.

Broc in action.
Aaron Plessinger was also out putting some motos in.
CHECK OUT WORKS CONNECTION'S NEW WEBSITE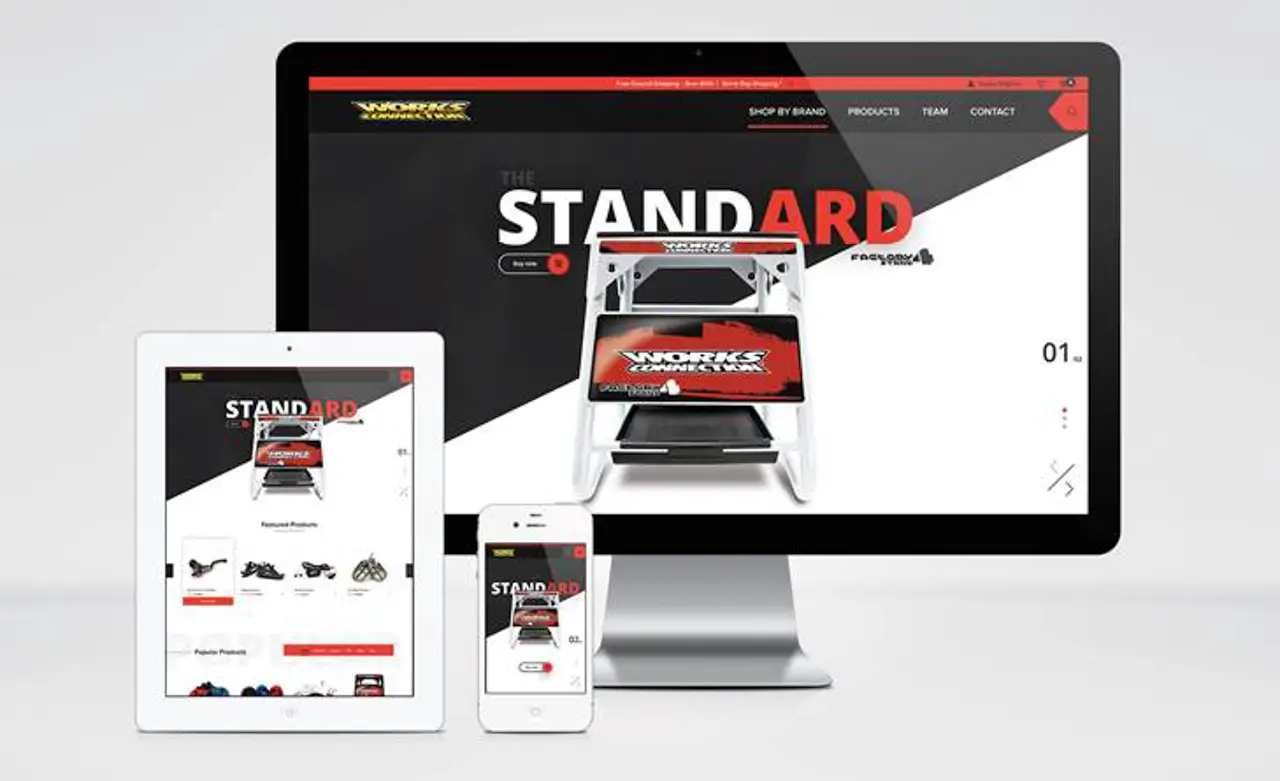 Check out www.worksconnection.com.
MOTO | TRIVIA
Name the rider and year. Answer at bottom of page.
WHAT THE MXA WRECKING CREW HAS BEEN UP TO
It has been six months since Jody broke his arm at an REM race on the main track. Last Thursday Jody got geared up for the first time since his injury. It's the longest he has ever gone without riding. 
Jody is wearing the Mobius wrist brace to protect his injured arm. 
We meet up with mini ripper Preston Boespflug yesterday at Milestone. He was testing WP Cone Forks on his KTM 85SX. 
Preston won a class at Loretta Lynns last year and is a rider that Roger DeCoster has his eye on for the future. 
Dennis Stapleton finished 7th on MXA's KTM 250SX that he built for the World Two-Stroke Championship. We are doing a full review on the bike. Below is an MXA exclusive video inside the build. 
Not everyone knows that the bike Zach Bell won the MTA World Two-Stroke Championship was MXA 2018 TC250. We just let Zach built it how he wanted, then we tested it. 
Daryl Ecklund (left) riding a pink 1995 TM MX250 and his buddy Dennis Stapleton (right) riding a pink 2018 TM MX250 next to him. We are doing an article comparing the two pink bikes. Who do you think will win? 
This is the 2019 TM MX250-FI. We got this bike in the studio and are going to start testing it Thursday at Glen Helen.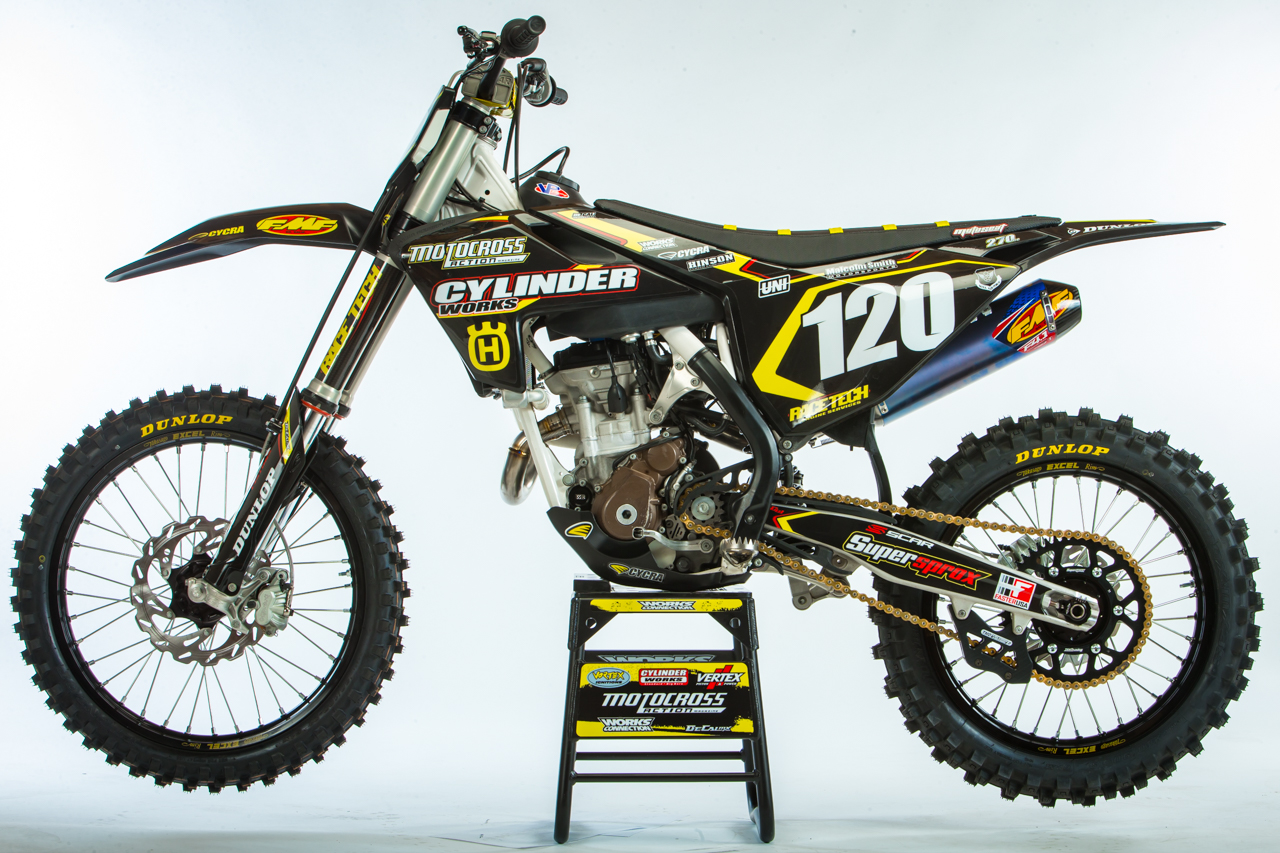 This FC280 is a beauty. We will be riding it this Thursday as well. 
Ivan Tedesco is still putting in the laps. He has been doing outdoor testing for the Pro Circuit team lately. 
Travis Preston came out last Thursday to do some testing with us on the 2018 Yamaha YZ450F.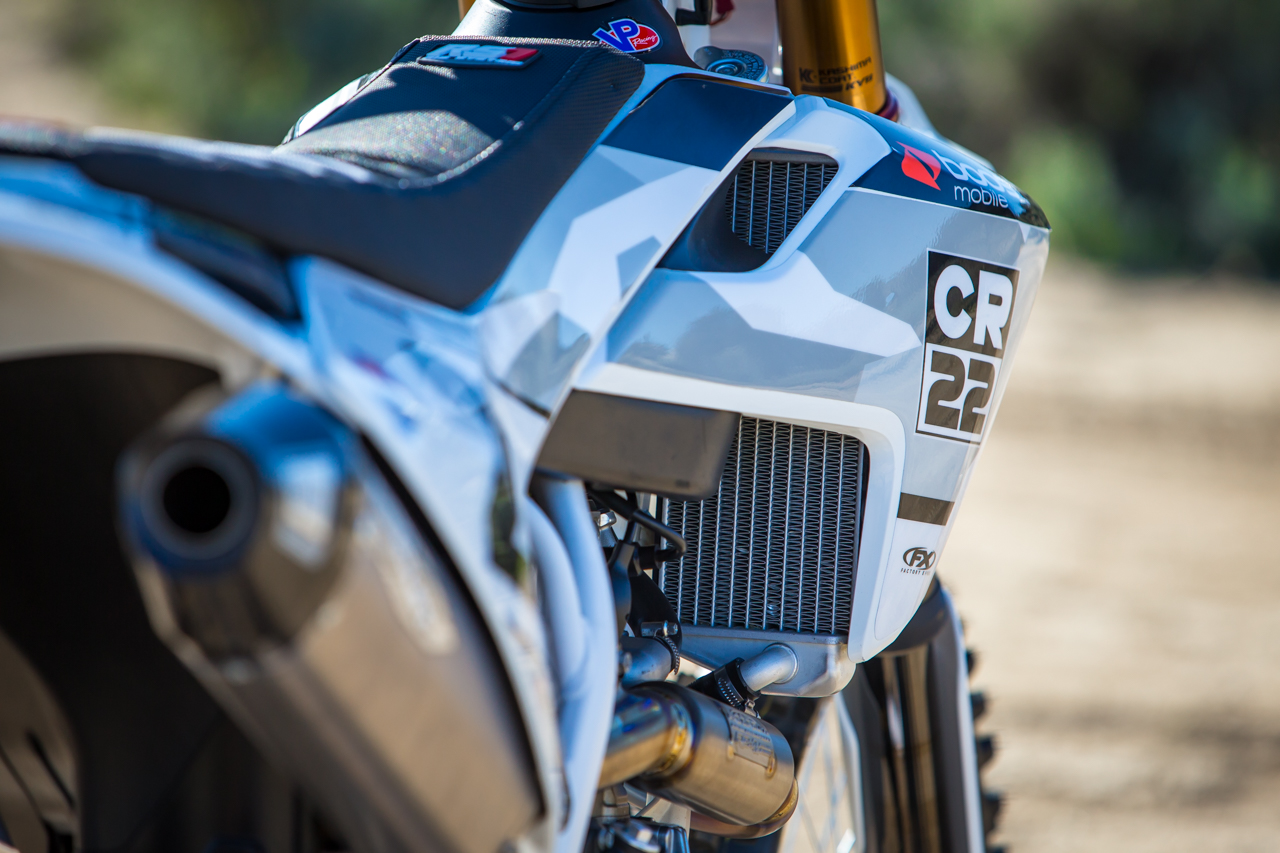 We built a replica Chad Reed FC450 and everyone who rides it loves it. Look for the full test in a future issue of MXA. 
CLASSIC PHOTO
Kevin Windham in 1997 aboard a factory Yamaha YZ250 buskin out a heal-clicker.
Moto Trivia answer: Mike Brown on a 1998 Honda of Troy CR250