MWR | YZ250, YZ125, SHOEI VFX-EVO
TWO-STROKE SPOTLIGHT: MICHAEL FRASER'S 1995 KAWASAKI KX60
"This is my 1995 Kawasaki KX60 that I turned into a 2001 Kawasaki Pro Circuit team replica bike. I bought the bike in the summer of this 2017 for $600. I completely stripped it down and restored/refurbished the entire bike. I sandblasted and painted the frame and swing arm. Restored the original exhaust. Put new bearings in the wheels, suspension, swingarm and steering stem. New chain and sprockets. New brake shoes and springs. Fitted a Factory Effex seat cover. New plastics. Renthal handlebars and grips plus new brake and clutch levers. Everything else on the bike was refurbished or replaced with new parts.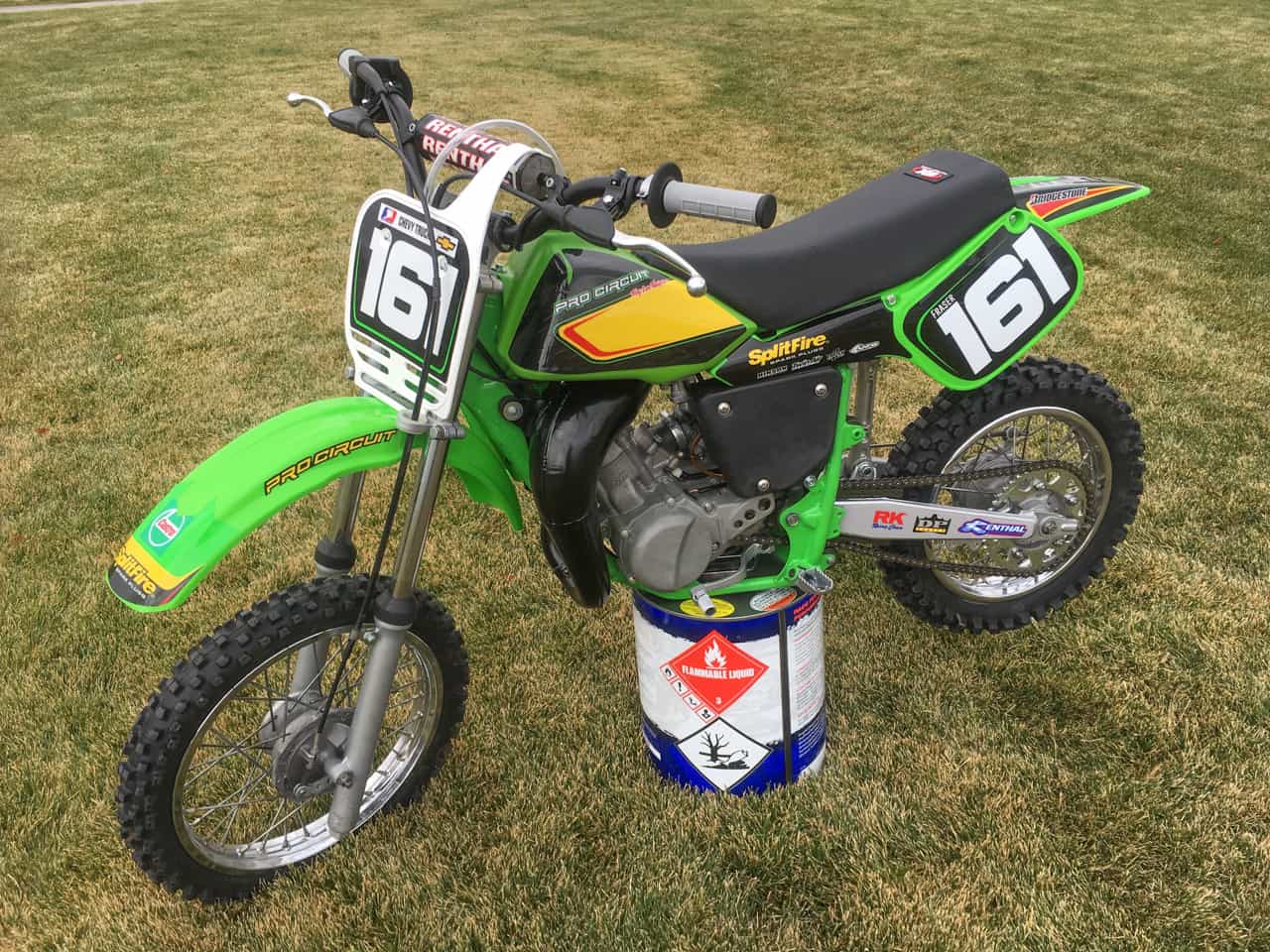 SK Designs Australia  made the Pro Circuit replica decal kit. I'd like to give them a shout out here if I can as they did an awesome job on the decals and they have outstanding customer service, I would highly recommend them to anyone!
Well that about covers it all , I hope you like the bike and can use it in the Mid Week Report two-stroke spotlight. Thanks!" –Michael Fraser.
#WHIPITWEDNESDAY
Rider: Daryl Ecklund
Bike: 2018 Yamaha YZ125
Event: Shoei VFX-EVO Launch
Location: Zaca Station
Photographer: Spencer Owens
Lens: 300mm f/2.8
Focal length: 300mm
Exposure: 1/1000sec
F-stop: f/4.5
ISO: 320

TAG METALS RELAUNCHES IN JANUARY OF 2018
SHOEI VFX-EVO LAUNCH 
The Shoei setup out at the Zaca Station track. 
It has been 9 years since Shoei released a motocross helmet (the VFX-W). Some would say the technology was growing long in the tooth with all the new helmet safety innovations that have been popping up. Shoei finally answered back with something innovative and original, the VFX-EVO. They didn't want to stray too far away from the tried and true VFX-W. It has become a staple for Shoei. What they wanted to do was improve it in every way. With that, Shoei came up with M.E.D.S. (Motion Energy Distribution System).
The M.E.D.S. system helps reduce rotational energy in a crash.
This system features a dual layer, multi-density EPS liner that has been specially engineered to reduce rotational acceleration energy to the head in an event of a crash. It is anchored by a larger center column, the inner layer of the dual-layer system swings during impact, allowing its three perimeter columns to absorb the energy.
One of the biggest differences we found when riding with the VFX-EVO was its improved ventilation compared to its predecessor the VFX-W.
Rotational energy has been a hot topic in the helmet world and Shoei addressed it accordingly. There is not yet a testing protocol for rotational energy, but Shoei has developed their own set of tests and regulations that the VFX-EVO must meet.
Over the last few days Shoei let us check out the hemet and ride with it at Zaca Station. We had a blast.
Daryl Ecklund modeling the new lid. 
Our new addition to MXA, Spencer Owens rips around on the 2018 YZ250 wearing the VFX-EVO.


Long time Shoei rider, Robby Bell came out and tested the helmet.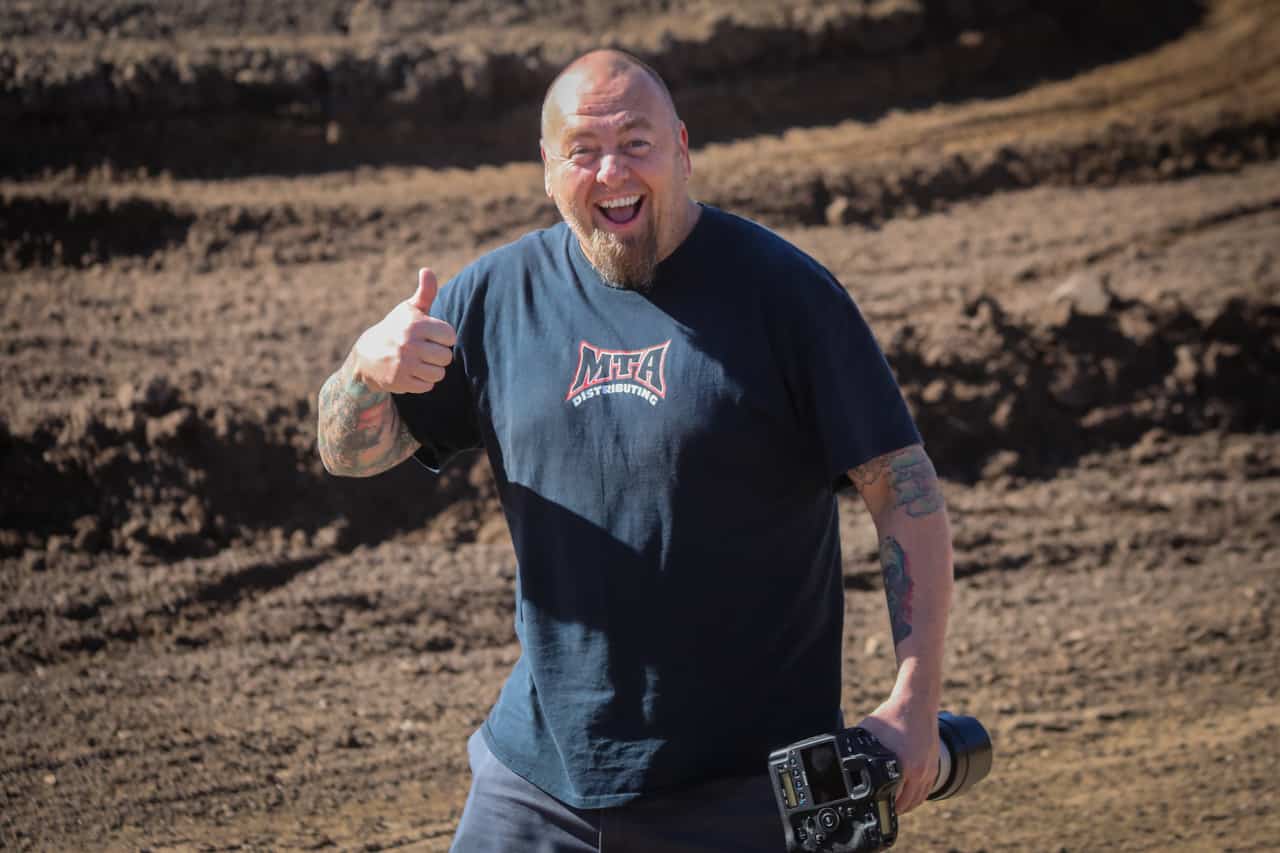 MTA's Jeff Laird was in attendance as MTA is a distributor of Shoei helmets. Nice camera, Jeff.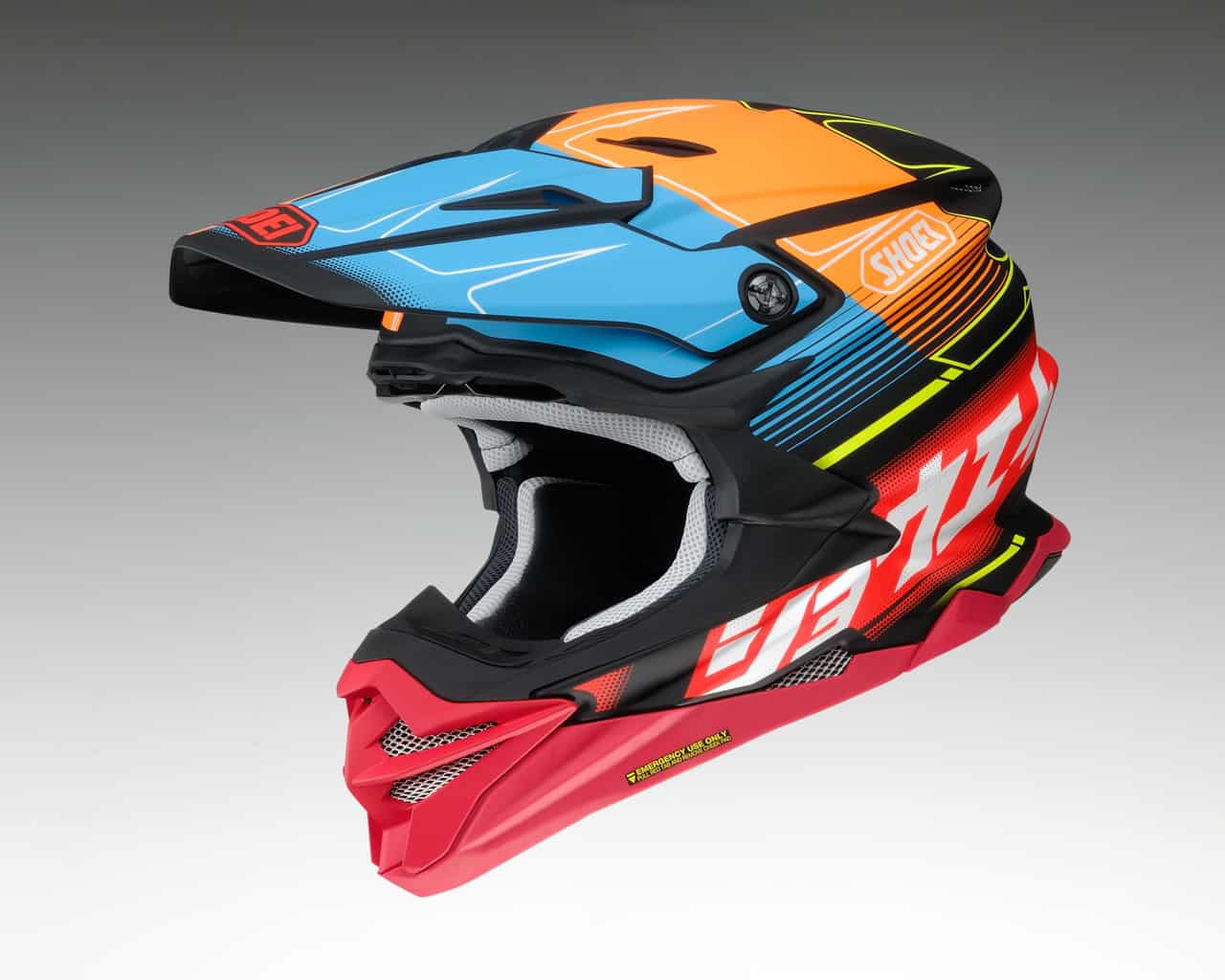 Zinger graphics.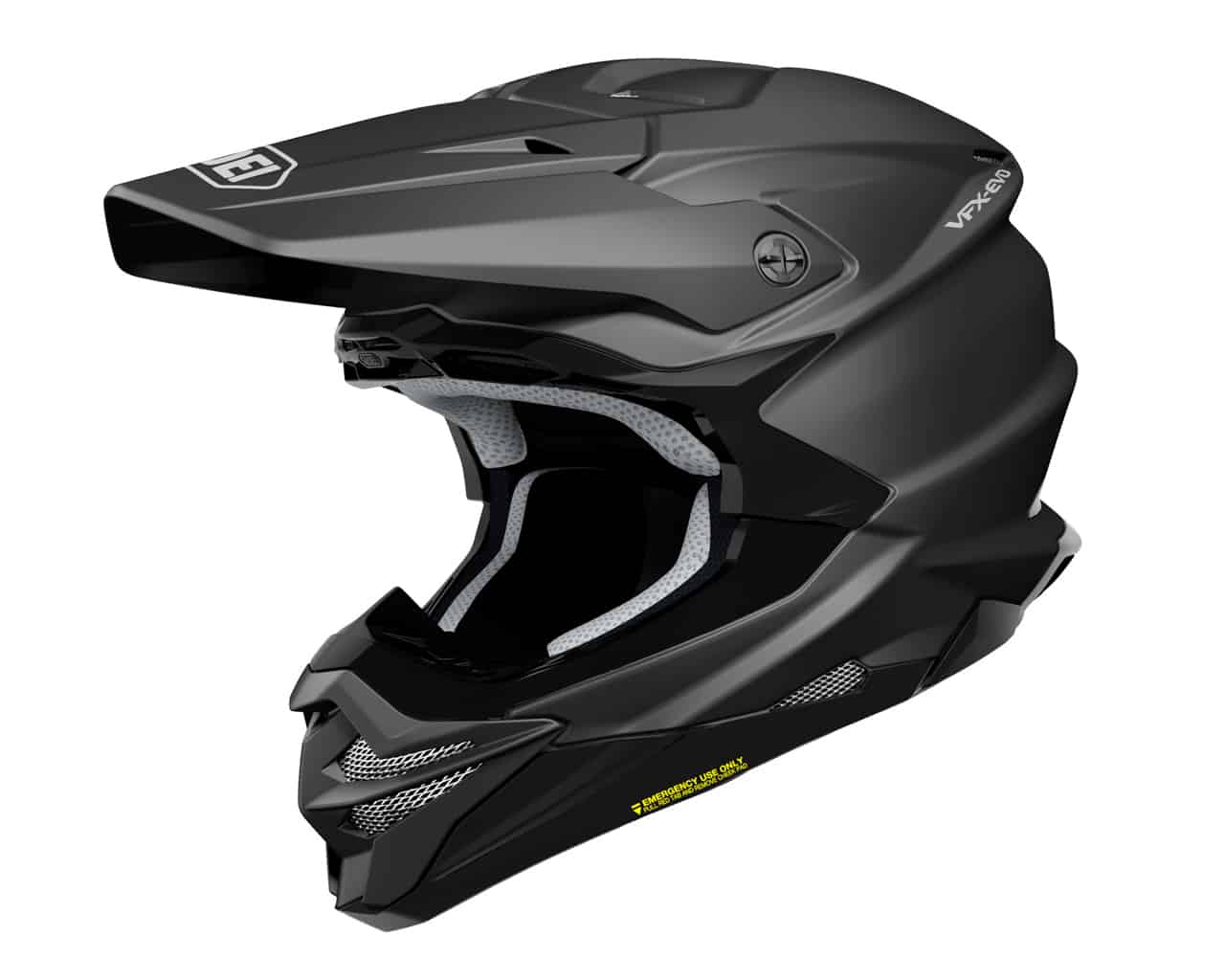 Plain Jane black.
Josh Grant replica graphics.


The Glaive graphics.

PRO CIRCUIT'S 12 DAYS OF CHRISTMAS
JOIN MXA'S SNAP CHAT FEED
If you are a Snap Chat user then add us to your stories. Get sneak peaks of everything moto. Our Snap Chat name is motocrossaction. Or just take a Snap of the picture above and it will add MXA automatically to your feed.
MXA CATCHES UP WITH RYAN VILLOPOTO
WHAT THE MXA CREW IS UP TO  
We have been in two-stroke heaven lately. Here Daryl Ecklund rips the 2018 Yamaha YZ125. It is one of his favorite bikes to ride. Even though the power plant hasn't changed much in over a decade. 
What's new on the 2018 Yamaha YZ250? It is a joke people. It now has blue rims and BNG for 2018. Woo hoo.
We shot the 2018 KTM 125SX in the studio last week and we are going to break it in this Thursday at Glen Helen. 
 TALK MOTO WITH MOTO MINDED PEOPLE. JOIN MXA'S FACEBOOK GROUP CHAT

We love everything moto and want to bring all moto junkies together into one place to share their two cents, ideas, photos, bike fixes, bike problems and much more. To check it out first you must need to or already have a Facebook account. If you don't, it isn't much work and you could even have an alias so nobody knows it is you. To join click HERE. After you request to join we will accept your request shortly after.
SUBSCRIBE TO TWO MAGAZINES AT ONCE & GET $50 IN ROCKY MTN. GIFT CARDS
Do you subscribe to MXA? You should. We know that you think that print magazines are dead and that the internet will fill the void, but most of the stuff in the current issue of MXA won't appear on the web for several months, if at all. Luckily, you can get all of MXA on your iPhone, iPad, Kindle or Android by going to the Apple Store, Amazon or Google Play or in a digital version. Even better you can subscribe to Motocross Action and Dirt Bike at the same time and get $50 in Rocky Mountain ATV/MC gifts cars to spend on whatever motorcycle parts or products you need. You can call (800) 767-0345 or go to www.hi-torque.com/mxcombo.
CLASSIC MXA PHOTO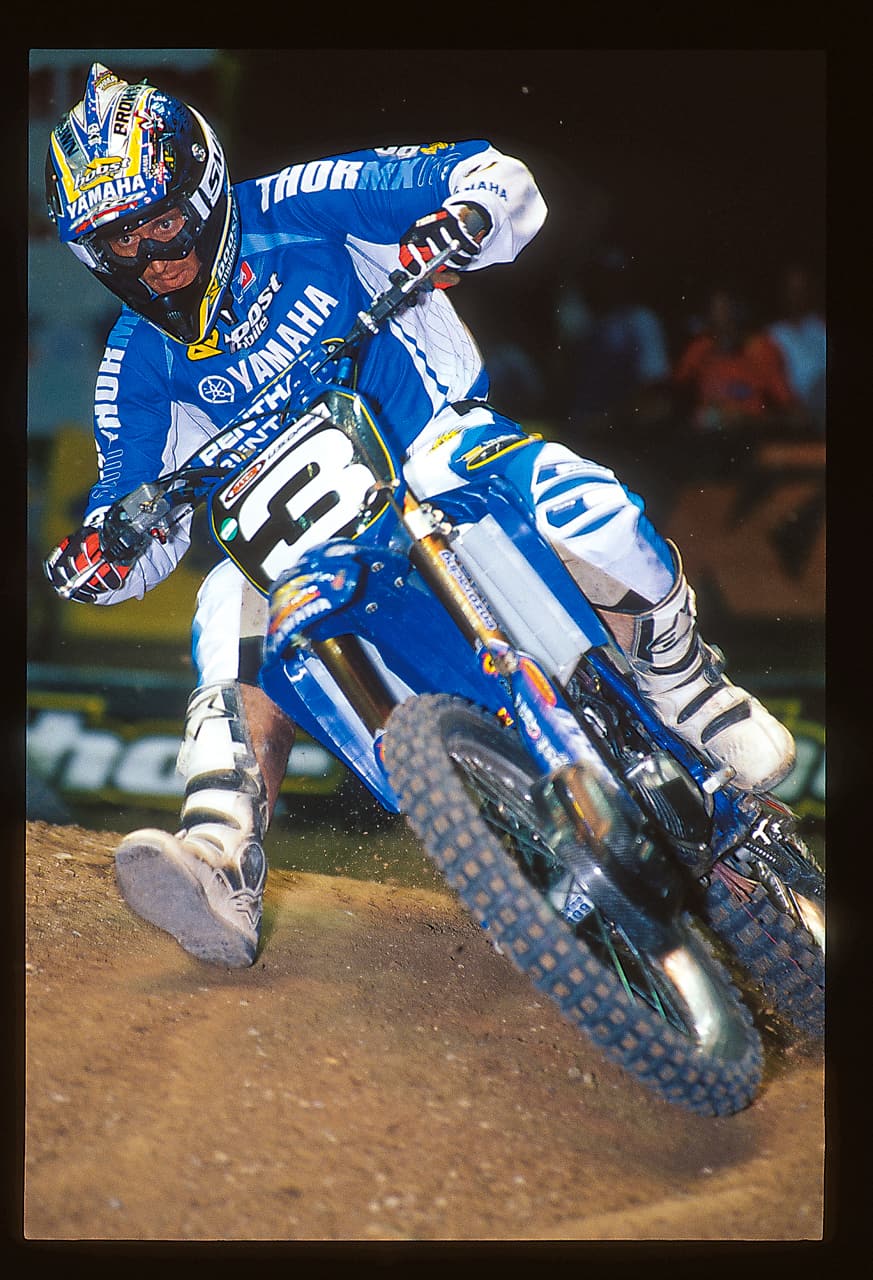 Mike Brown back in 2004 on his Yamaha of Troy YZ250F.