MXA FIRST RIDE VIDEO: 2021 YAMAHA YZ250F
2021 YAMAHA YZ250F MXA FIRST RIDE VIDEO: NEW CHASSIS, UPDATED ENGINE, AIR BOX & SUSPENSION
The 2021 Yamaha YZ250F is finally here and we're excited to bring you the details on the updated model. Although the YZ250F doesn't look any different from the outside, it comes with more than 30 new part numbers for the 2021 season. Highlighting the updates is the new frame which has seen adjustments in the tank rail and engine cradle tube thicknesses as well as updated engine mounts. To work with the chassis updates, is a new top triple clamp, increased front axle size, updated suspension and new brakes. On the power side of things, the 2021 YZ250F received an updated cylinder head with a new intake port shape, new air boot, new air filter and air box lid. Additionally, the exhaust camshaft, timing chain and tensioner, ECU and muffler have been updated as well. From the outside, it doesn't look a whole lot different, but under the hood, it's seen lots of little changes that add up. To check out more MXA First Ride videos, click the link below:
2021 YAMAHA YZ250F DETAILS
The muffler on the 2021 YZ250F was increased in length by 70-milimeters to improve sound and over rev power. 

The new 2021 air box (left) was redesigned to allow increased air flow into the engine. When compared to the 2020 (right) you can see a big difference. 
The new 2021 air box cover (left) has holes in it. These holes aren't visible when the seat is on because they vent at the fuel cap. However, they do make the bike sound louder for the rider. The stock air filter also has new material to match the YZ450F.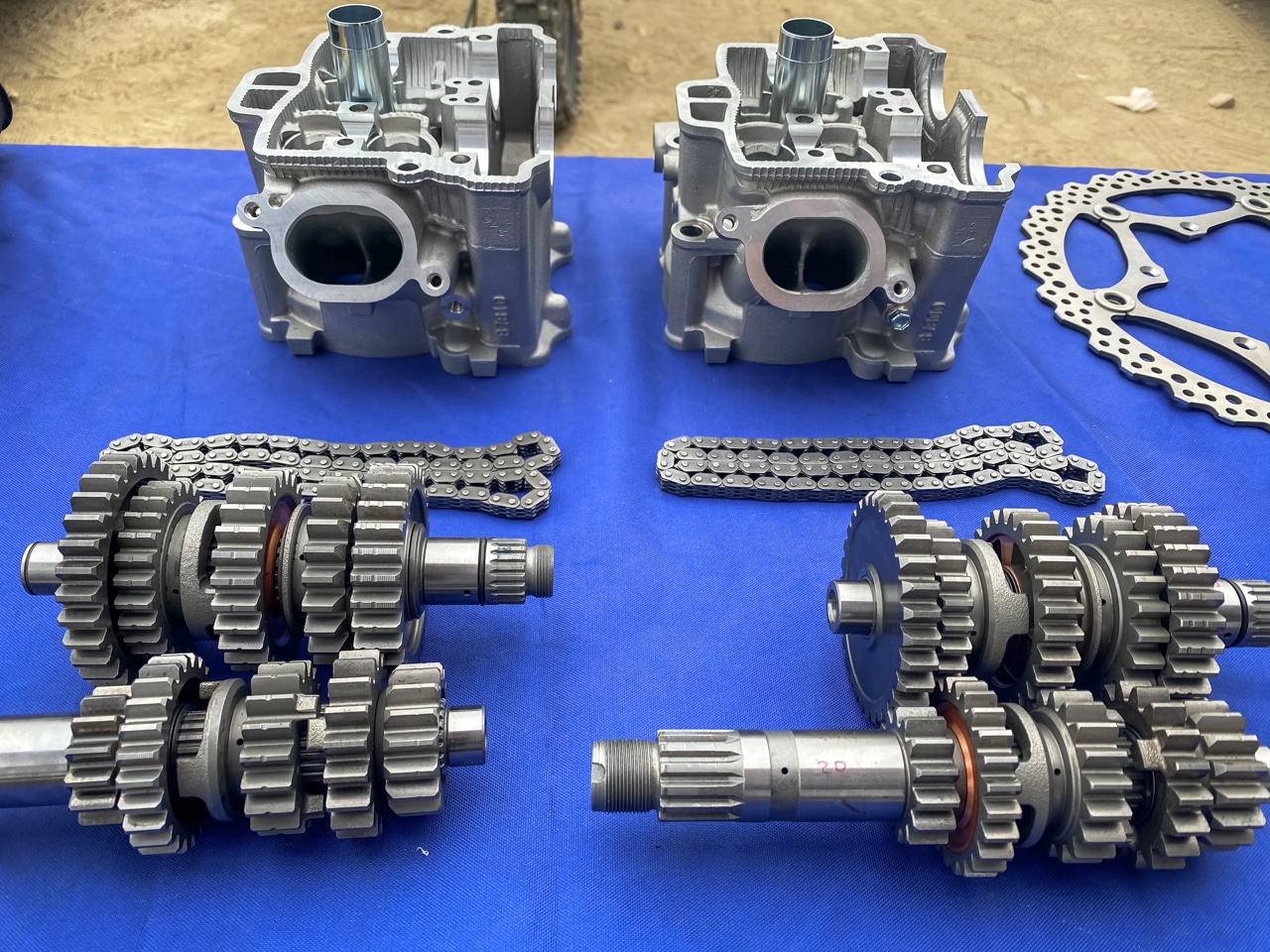 The transmission gears received updates for durability. On both the main shaft and counter shaft, 3rd, 4th and 5th gears have an increased tooth width while 4th gear on the main shaft and 3rd/4th on the counter shaft have a new shot peened material.
The foot pegs on the 2021 YZ250F (above) have a lighter and more sleek shape this year to ensure they don't drag in ruts as easily. The 2020 foot peg is at the bottom of the photo for comparison. 
The 2021 Yamaha YZ250F earned a lot of changes for the new year, although it looks the same to the untrained eye.