MXA INTERVIEW: ADAM CIANCIARULO HEADS TO THE ST. LOUIS SUPERCROSS WITH CONFIDENCE
MXA INTERVIEW: ADAM CIANCIARULO HEADS TO THE 2020 ST. LOUIS SUPERCROSS WITH A MATURE AND CONFIDENT MINDSET
Adam Cianciarulo came into the 2020 Monster Energy Supercross season hot after winning his first 450 race ever at the Monster Cup in Las Vegas. Fast forward to Anaheim 1 and Adam was the fastest rider in every practice, he finished second in his heat race and second in the Main Event. The 450 rookie is making the most of his jump up to the premier class and he's showing that he will be a threat for the 450SX title. Adam has always been well spoken, and in the Anaheim 1 post-race press conference he mentioned that he didn't feel too nervous and that he felt more nervous in years prior on a 250. He also said that he felt like he was riding with less weight on his shoulders now that he finally has won a Championship in the 250 class. As a racer myself, I'm always wondering what motivates the sport's best riders and what keeps them moving forward when they face continuous challenges. After the press conference I was able to chat with Adam and get some answers to my questions. 
By Josh Mosiman
HOW'D IT FEEL TO BE RUNNING AT THE FRONT OF THE 450 CLASS RIGHT AWAY? It felt good, I think mentally I have myself convinced that I'm one of those guys (a top 450 rider) which I think you kind of have to to be competitive at all. It's not so much of a surprise for me. Like I said, I believed I could be up there. But with that being said, it's still different to prove it to yourself and actually be up there and be doing it. I'm just really excited for where we can go from here.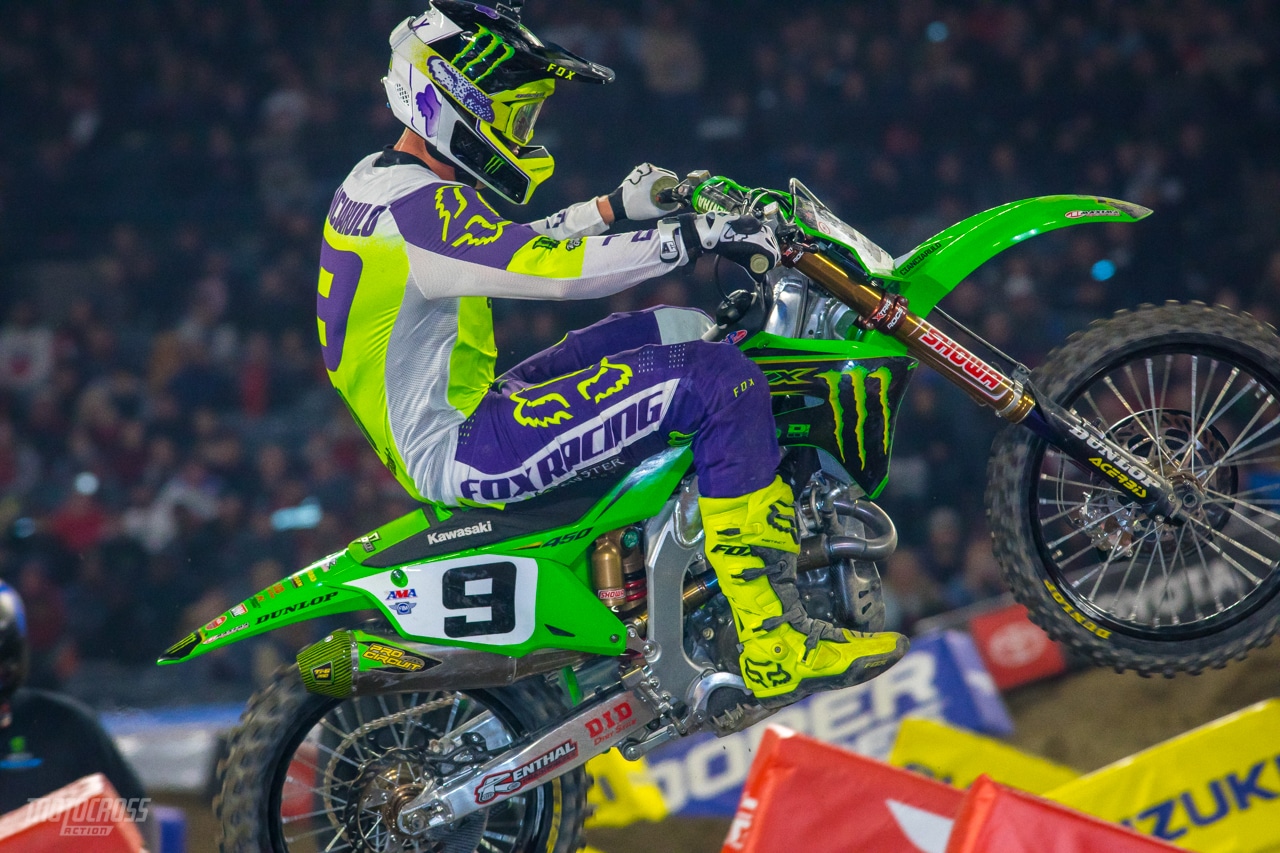 Adam Cianciarulo passed Justin Barcia on lap eight of the 450 Main Event and he held the lead for seven laps before he made big mistake, almost went down and then handed the lead back to Justin Barcia. 
MENTALLY, I KNOW IT'S IMPORTANT TO STAY STABLE THROUGH HIGHS AND LOWS. HOW DID THAT WORK FOR YOU? Yeah, I think it was fine from that spot. I felt pretty calm all day, even compared to past races on 250s and stuff. I think last year I was kind of under Championship pressure at all times on a 250 and it felt like I had to win. This race was the first race in a long time I didn't really feel like I had to win honestly. So I felt like I was pretty relaxed.
Adam admitted that he's been riding better because he has less pressure on himself now that he's a 450 rookie. 
DO YOU FEEL LIKE YOU GEL WITH THE 450 BETTER THAN THE 250? Yeah I mean it's easier for me to ride because I'm bigger. Just the power of the 450 is right there for me. Being able to come out of the corners and kind of stay low in the corners and being able to keep my head over the front, instead of leaning back so much like I did on the 250. I feel like that was kind of causing a lot of my reckless maneuvers on a 250.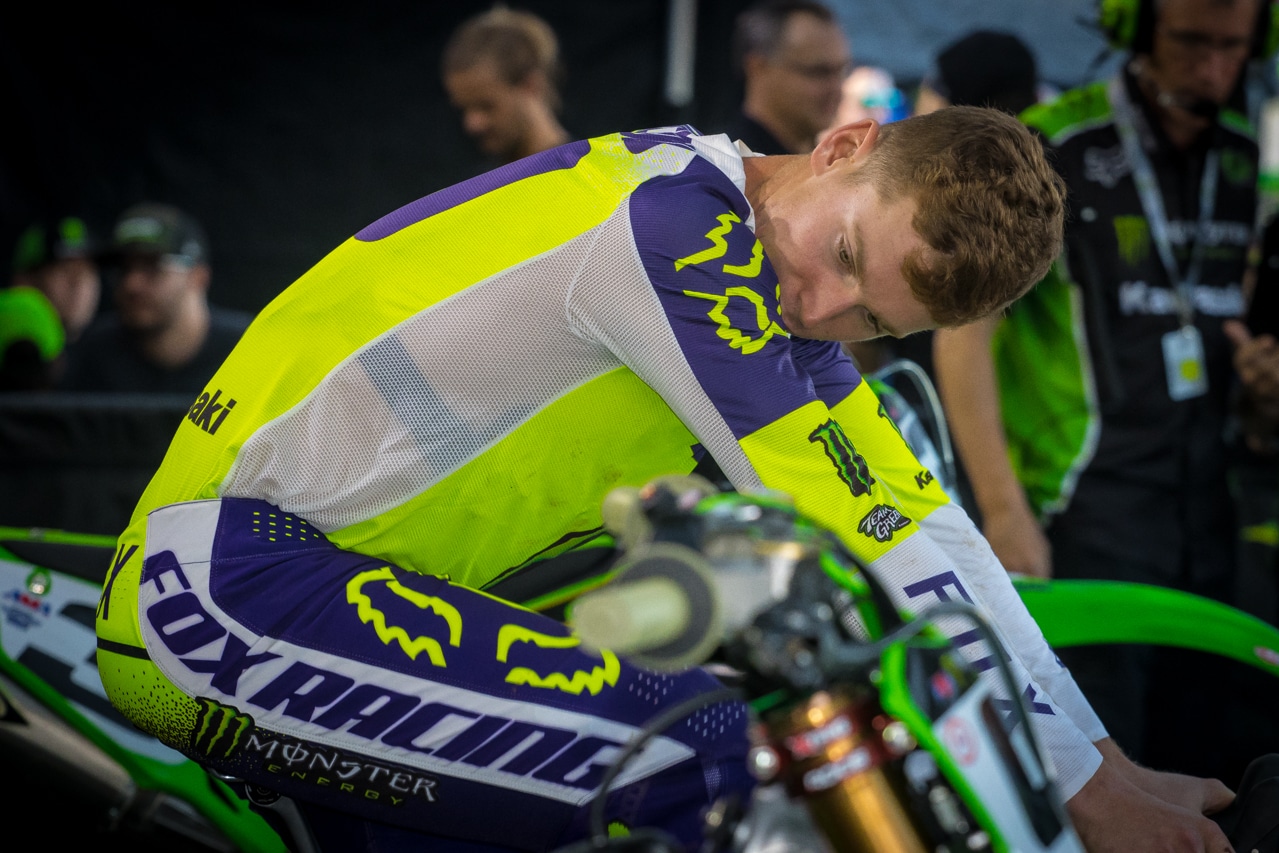 Adam's riding a stationary bike to warm up for the night show in this photo, but the illusion of the picture angle makes it look like he's resting on his bike.
WHAT IS YOUR MINDSET GOING INTO ST. LOUIS AND THE REST OF THE SEASON? Yeah mindset going forward, is I think just more of the same. It's kind of more a clear head and full focus on just doing your best and like I said in the press conference, not looking to the right or left and saying "Oh this guy's sick, oh this guy's sick." I'm just going to keep doing my best and I think I've proven to my self that my best is pretty good so I'm just going to keep that up.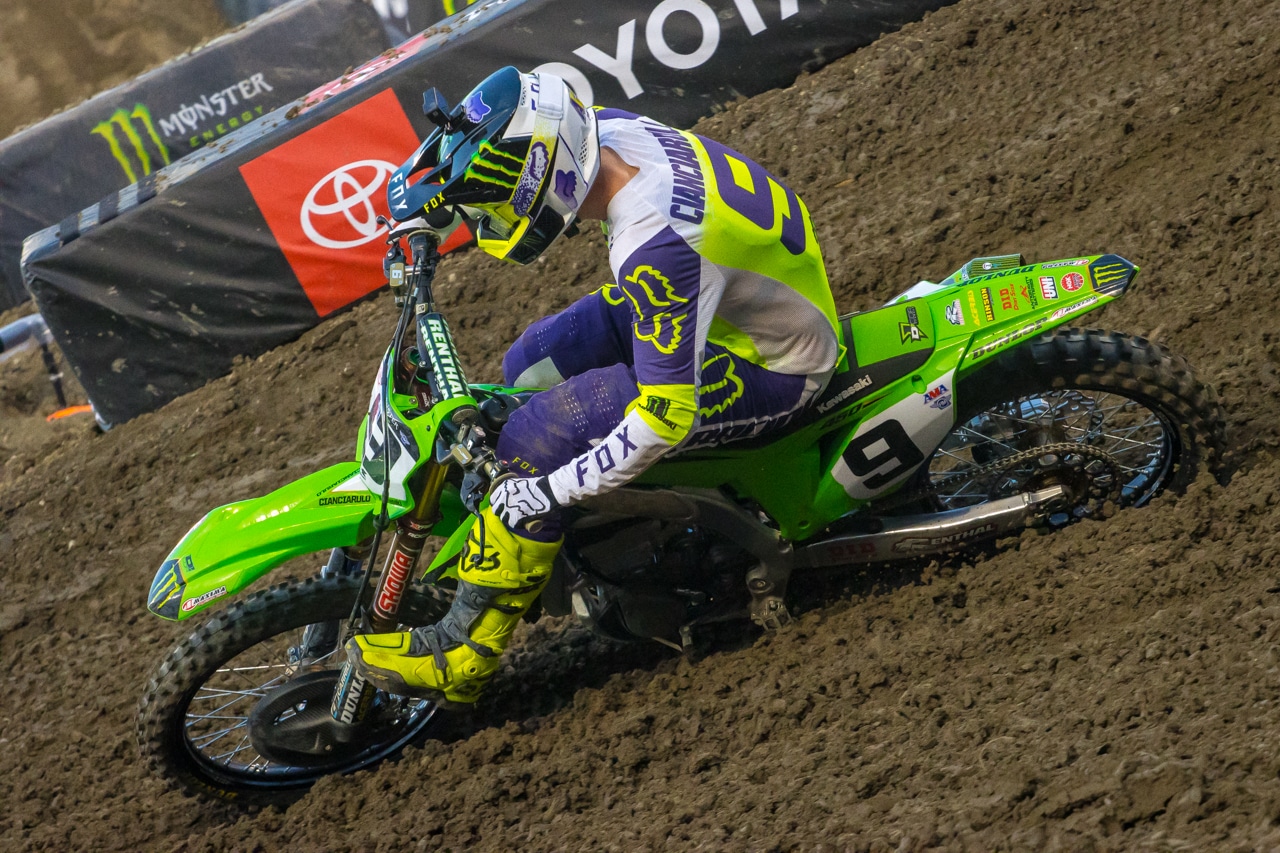 Being a bigger guy was a challenge for Adam on the 250, but now with the power of the 450 he feels like he can maintain a better body position and technique on the bike. 
RIDERS USUALLY MENTION THAT THEY DO BETTER WHEN THEY HAVE KIDS BECAUSE THEY REALIZE THAT LIFE ISN'T ONLY ABOUT RACING. YOU SAID THAT YOU'RE RIDING WITH LESS WEIGHT ON YOUR SHOULDERS NOW THAT YOU'VE WON THE 250 CHAMPIONSHIP IN OUTDOORS LAST YEAR. WHAT CHANGED? Yeah, especially with the build up to me trying to get a 250 Championship was so long and so grueling. And then to get to Vegas last year and to have it go the way it did. It felt like the lowest point ever. I think, having been through that and knowing that I'm going to be ok no matter what, when it comes time to race. I don't really have those thoughts anymore like "what if I do this" or "what if I do that." I don't really care it is what it is either way and I'm going to be fine.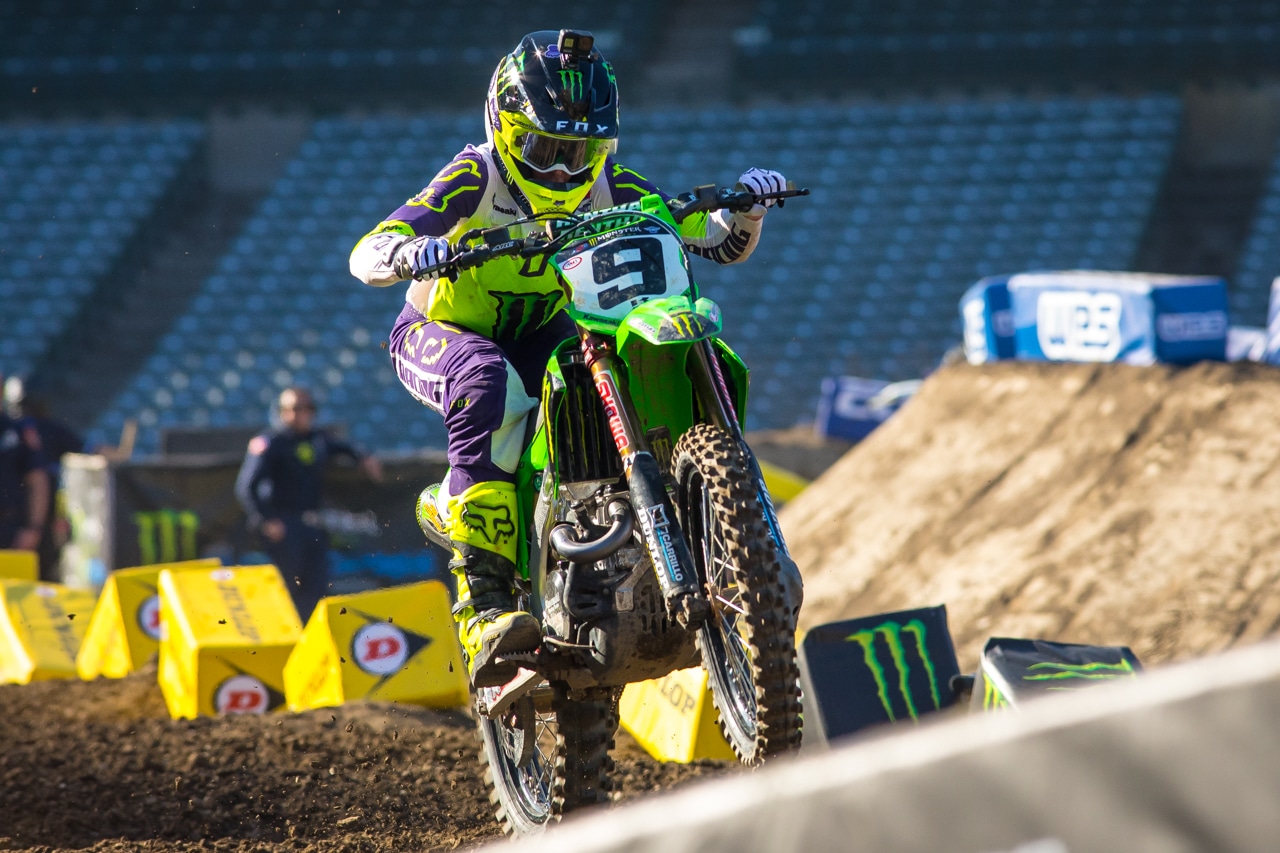 We're excited to see how Cianciarulo will do this Saturday in St. Louis, Missouri.