MXA INTERVIEW: DYLAN FERRANDIS TELLS US WHY HE ISN'T RACING THE MOTOCROSS OF NATIONS AND MORE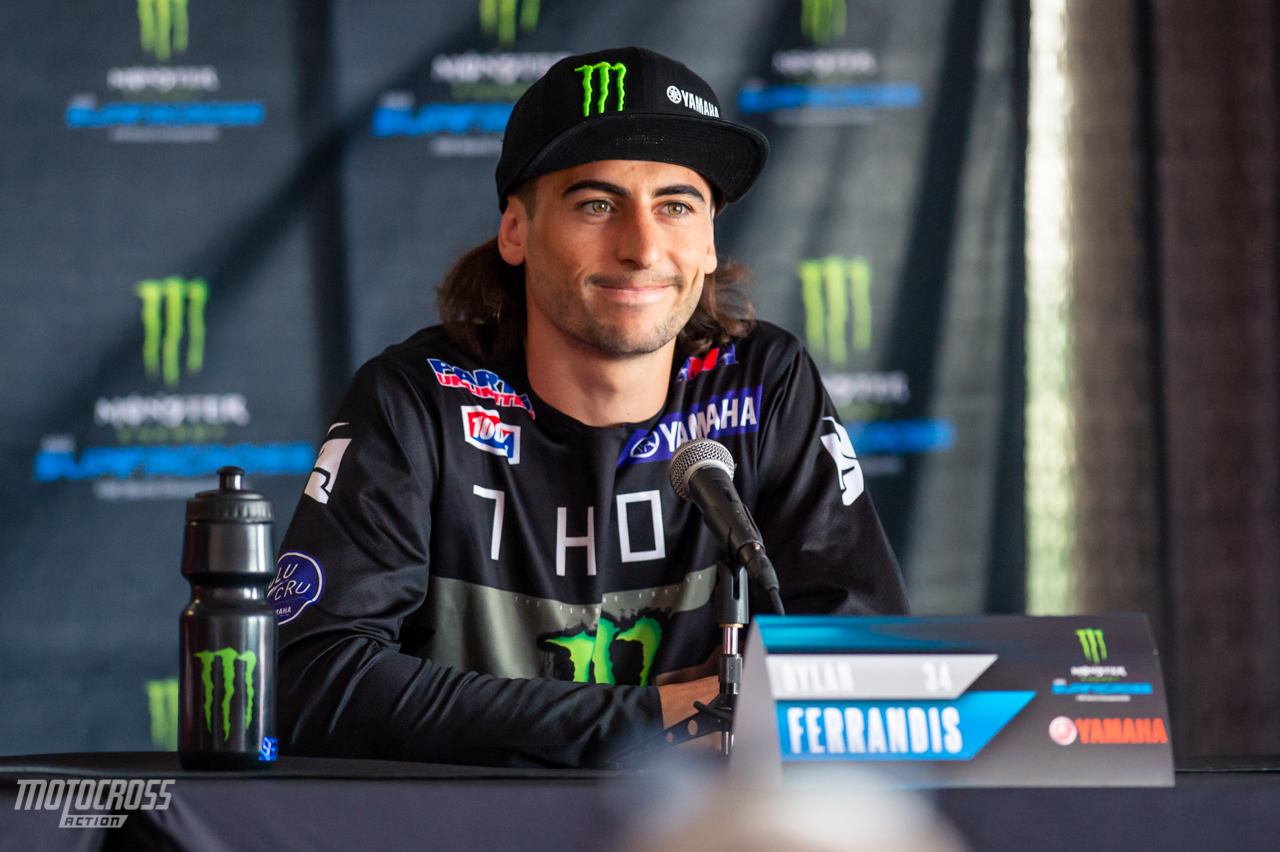 Dylan Ferrandis had a very successful 2019 season. 
Although he lost the war, Monster Energy Yamalube Star Racing Yamaha's Dylan Ferrandis took the battle win at this past weekend's Ironman National. Dylan may have come into motocross a little rusty after winning his Supercross Championship, but by mid-season he was proving to be a real threat in Adam Cianciarulo's title hopes. Ferrandis came on so strong near the end and he leap frogged over teammate Justin Cooper to take second overall in the points. Losing the outdoor championship was a tough one for Dylan, but with his Supercross title, and a dominant 1-1 result at Ironman he is already smiling when he thinks about having a big year in 2020. Dylan hopes that winning both indoor and outdoor titles next year could open the door up for a good 450 ride. We talked to the Frenchman at the end of the day at the final race of the season.  
BY JIM KIMBALL
DYLAN, I AM SURE YOU WOULD HAVE LIKED THIS OUTDOOR CHAMPIONSHIP, BUT STILL THIS WAS REALLY A BIG YEAR FOR YOU. Yes, for sure it was a nice year. I won the West Coast Supercross Championship and was second overall in Motocross. For sure, it was a good season. A lot of learning and a lot of good experience with no injuries. That is really something good in Motocross. I gave everything I have each time on the track and I have no regrets. I made maybe one big mistake that I think cost me the championship, but we learned from that.
Dylan Ferrandis came on strong at the end of the season to actually win more Motos than Adam, but Adam's consistency allowed him to take the title.
WHAT WAS THE BIGGEST DETRIMENT TO YOU NOT WINNING THIS OUTDOOR TITLE? I think there were two things. First, after Supercross, I was just sloppy. It was tough getting motivated for the outdoors, so it took a few races to really get in the mood for racing. In the past three years now I have struggled at Millville and Budds Creek. I have been losing too many points there. I made a mistake, and crashed, but these are two tracks where I actually should gain points, but I didn't.
HOW IS IT RACING WEEK IN AND WEEK OUT WITH YOUR TEAMMATE JUSTIN COOPER? I don't want to say bad things because he is my teammate, but it is always difficult when you are racing for a championship or for a position and there is always your teammate. He is just doing his own way, I am doing mine, and we are both racing as hard as we can, so that is hard.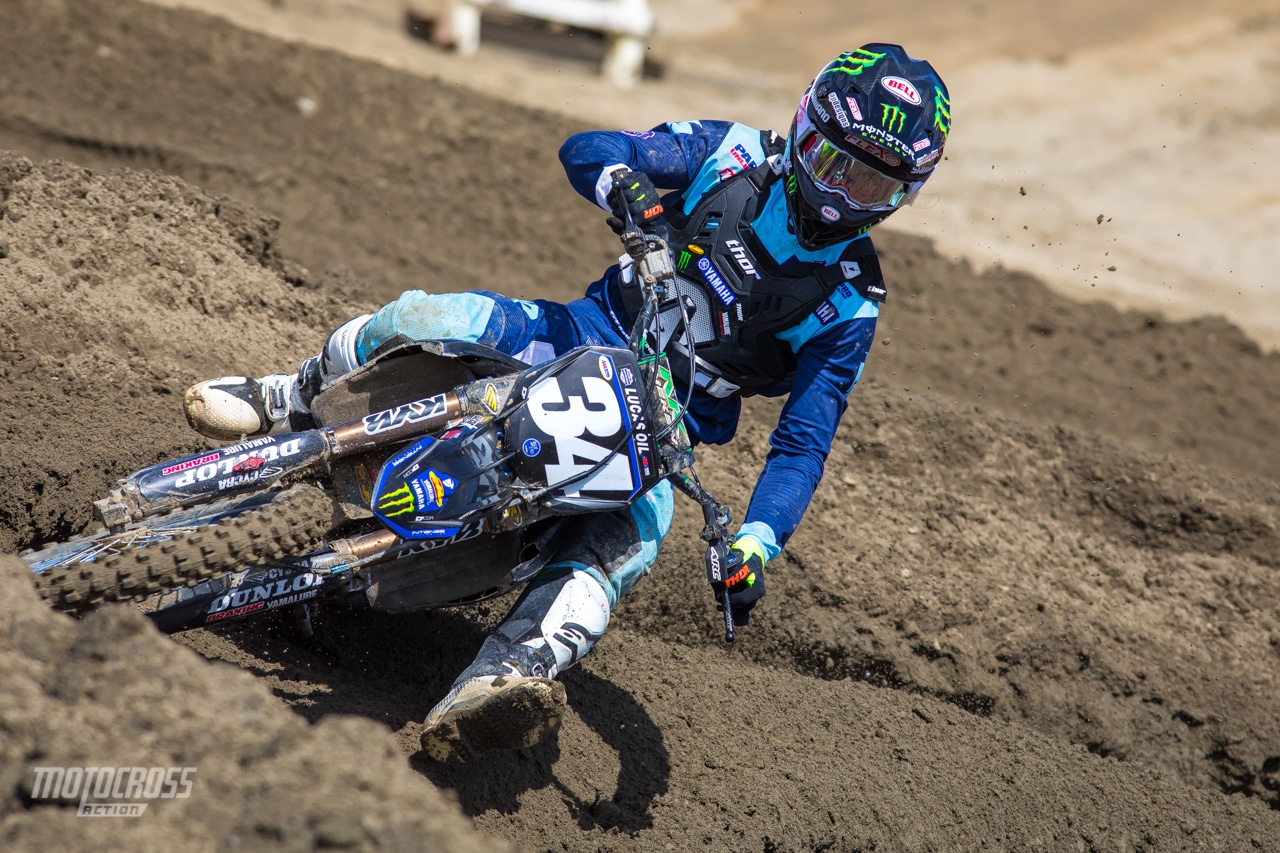 Dylan Ferrandis has one more year on his contract with the Star Racing Yamaha 250 team.
IT SEEMS LIKE YOU, ADAM CIANCIARULO, JUSTIN COOPER AND COLT NICHOLS ARE FRIENDLY IN SPITE OF BEING RIVALS? It is not really friendly, because those guys are not my friends. I don't know them personally. It is respect. I walk out of the same rig with them is all. If they beat me, they beat me, and vice versa. We just respect each other a lot as we all know how hard we work.
YOU WERE VOCAL AT THE PRESS CONFERENCES ABOUT NOT RACING THE MOTOCROSS OF NATIONS, WHY WAS THAT? For sure, I always want to race the Nations. I love this race and I love racing for my country, but the race is really far from the last National, and you really cannot take a day and rest. You know, you have to keep training for weeks and weeks, and the race is also very far. It is in the Netherlands, so it is traveling, jetlag and it takes a lot of time and energy for one race. I already won this race two times. I just figured it was time to rest, and to miss this race for this year. We will see about next year, maybe.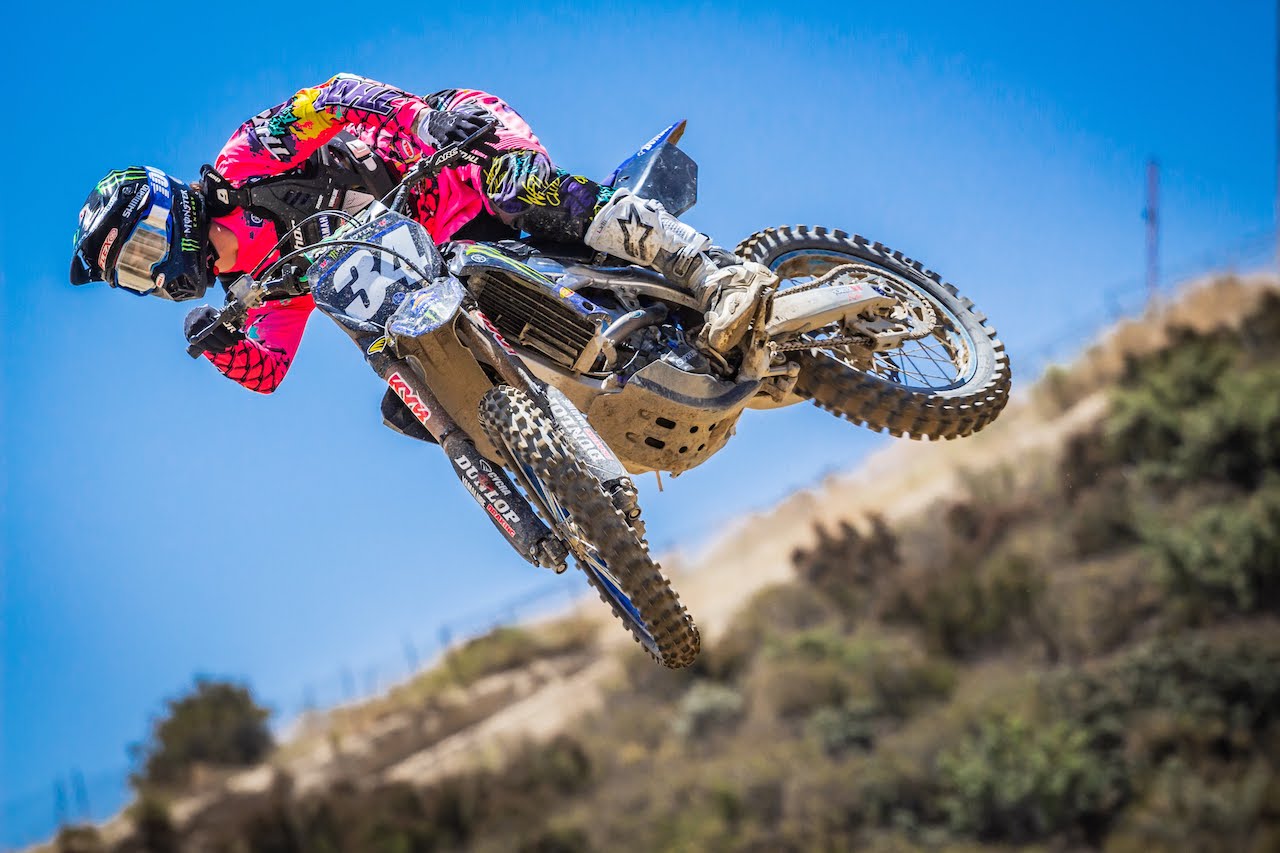 Dylan hopes to race the Supercross in Paris France this November. – Trevor Nelson photo
LET'S WRAP UP WITH THE OFF-SEASON. WILL YOU DO THE MONSTER CUP, AND THEN MAYBE SOME INTERNATIONAL SUPERCROSS RACES ON THE 450? No not yet. I still have a one-year contract with my team, but for sure, I want to go 450. I want to move into the 450 class really soon and try my best on 450, but we will see if I have time. For the Monster Cup, I don't know yet. We will have to see what the team is doing, but I would like to do Supercross in Paris in November for sure.