MXA INTERVIEW: JEREMY VAN HOREBEEK DREAMS OF CLIMBING MT. EVEREST
Jeremy spent the last two years racing and developing the Beta 450 Grand Prix bike.
BY JIM KIMBALL
JEREMY, WAS THE 2022 MOTOCROSS DES NATIONS REALLY YOUR LAST PRO MOTOCROSS RACE? Yes, it was the last one, and I am sad in one way and glad in another. It has been a heck of a career, and 17 years at a high level in the World Championship is a long time. Ending it at the Motocross Des Nations in the U.S. with all the spectators was an awesome feeling. (Jeremy finished seventh overall at Red Bud in the Open class).
YOU HAVE BEEN ON MANY BELGIAN TEAMS. WHICH ONES STAND OUT? Representing my country so many times means something, because we have had a lot of good Belgian riders in the past. If you get picked for your country, it is nice. I believe Red Bud was my 13th Motocross Des Nations.
My first was in 2012, and in most of them I was on the podium. It has just been wonderful. As a kid, you dream about becoming a Grand Prix rider, and then you dream about going to the Motocross des Nations. Then, finally, you dream about winning the Motocross des Nations, and I got it; so for me, it is like picture perfect.
"I WAS A TOP RIDER, AND IT IS JUST A WONDERFUL FEELING. THAT IS WHY I CAN WALK AWAY FROM RACING WITH MY HEAD HELD HIGH. IT HAS BEEN A PERFECT CAREER."
HOW MANY FACTORY TEAMS HAVE YOU RIDDEN FOR? A bunch! Kawasaki, KTM, Yamaha, Honda and, of course, most recently, Beta.  
YOU NEVER WON A WORLD CHAMPIONSHIP, BUT YOU CERTAINLY CAME CLOSE. Yes, in 2014, I was second in the World Championship and finished on the podium 15 times. Plus, it was only my second year in MXGP.  I was 23 years old, and it was like really a dream. 
When you are young, you watch motocross on TV and you say, "One day, I want to be as fast as those guys." And then one day it happened, and I was a World Championship rider. Once you are there, you want to be a top World Championship contender. I was a top rider, and it is just a wonderful feeling. That is why I can walk away from racing with my head held high. It has been a perfect career. 
In 2012 Jeremy finished third in the 250 World Championship. He raced the 250 World Championship for the first six years of his GP career.
DO YOU FEEL THAT YOU ARE STOPPING WHILE YOU ARE STILL COMPETITIVE? We are still in development on the Beta GP bike. So, let's say that in one way I am happy with what I am doing because it is not easy at all. On the other hand, I know I could do much better if the bike were fully developed already. They still have work to do, and they know that. In one way, it is sad that I couldn't show more of what I am capable of, but I could not expect a bike that is only two years old to be winning in MXGP. It is impossible.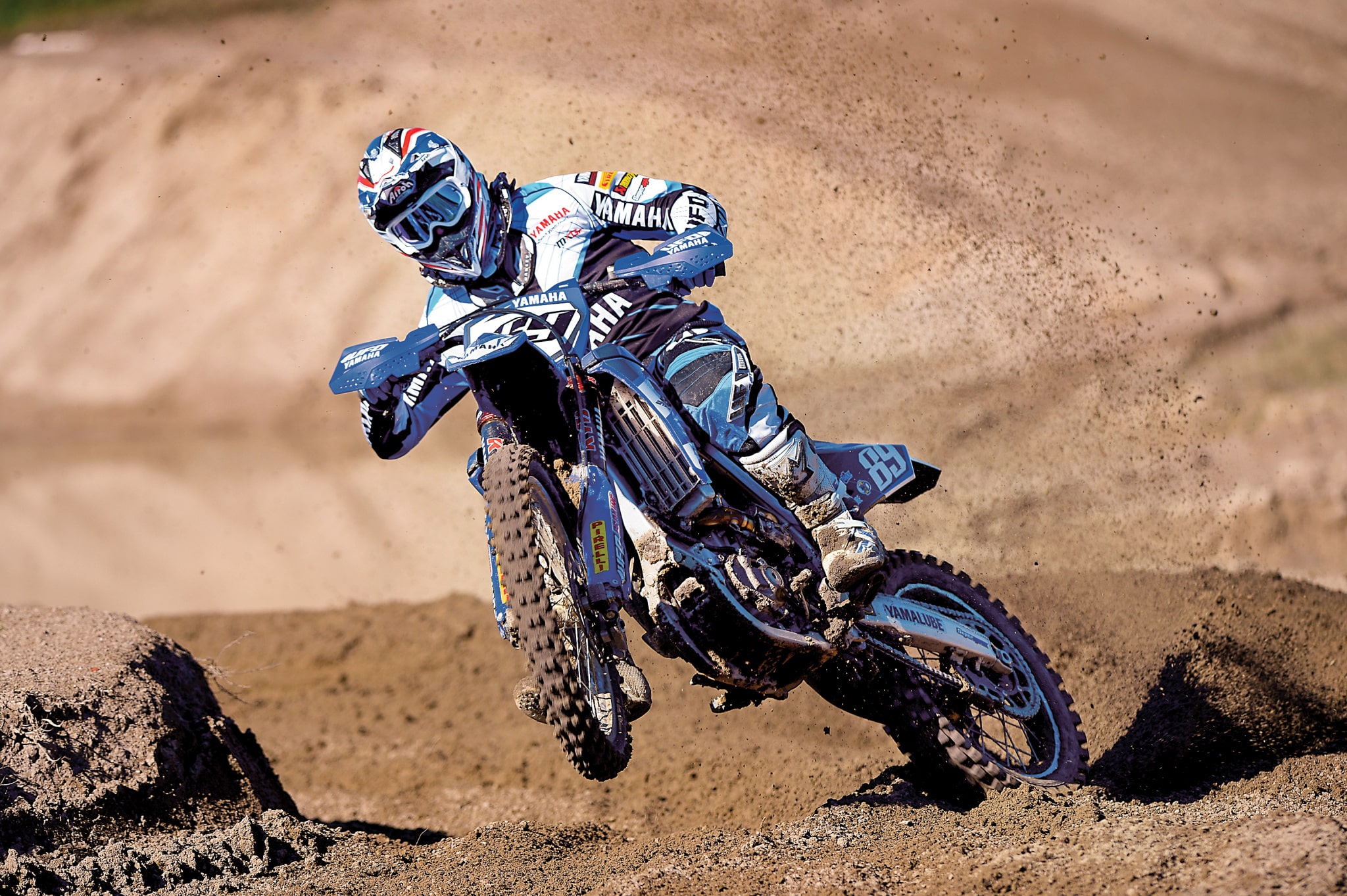 Jeremy raced for the Factory Yamaha team from 2013 to 2018, but was dropped in 2019 and raced for a privateer Honda team for two years, making the top ten both times
WHEN YOU LEFT THE MONSTER ENERGY YAMAHA FACTORY, I DON'T KNOW IF YOU WANTED TO LEAVE OR IF THEY WANTED YOU TO LEAVE, BUT AS A PRIVATEER, YOU WERE BEATING THE YAMAHA GUYS. I know! To be honest, I was with Yamaha for five years and I needed a change. They did not want to renew the contract, and I do not know why. I guess it was because I was getting older, and new guys were coming up. Then I got that privateer ride with support from factory Honda, and it was just awesome because my starts were perfect on that bike. I could run top five ahead of the factory guys.
Jeremy raced for Team Belgium at the Motocross des Nations 13 times—winning in 2013 with teammates Clement Desalle and Ken De Dycker.
WHAT DID IT FEEL LIKE TO BE BEATING THE FACTORY YAMAHA GUYS? It was kind of like redemption. They did not want to renew my contract. I told myself, "Okay, I have to show those guys what I am capable of." I had planned to stop racing after the Honda deal, and then Beta asked me to try their bike. From the beginning, I knew we had a lot of work to do, but the bike felt quite okay. The only problem is that initially you only test by yourself, not by racing it. Once we started racing it, we knew we had work to do! Beta started working, and they are still working, but I am not cut out to develop a new bike. I am too competitive. I want to run up front, and that is difficult on a new bike. That's nothing against Beta; it's the normal course of building a winning machine.
Beta hired Jeremy Van Horebeek in 2021 to race and develop the Beta Grand Prix bike. He didn't like having to develop the bike at the races and retired after the 2022 season.

ON ONE HAND IT MUST BE SATISFYING TO DEVELOP YOUR OWN RACE BIKE, YET IT MUST BE DEFLATING TO NOT HAVE GREAT RESULTS. Yes, that is my problem and one of the reasons I don't want to continue. I don't want to be on any more private teams or be a development racer. For me to continue, I would want to be on a big team again like before or not at all. As I said, nothing against Beta, because they are developing something very good, but it takes just too much time for me. The starts are so important these days, and we don't have good starts. It is nothing negative; it is just how it is. It will happen with Triumph or whatever new brand comes. You cannot expect a new brand to beat the teams that have over 20 years of experience. I think Beta should be happy with how they are doing, because we were doing well.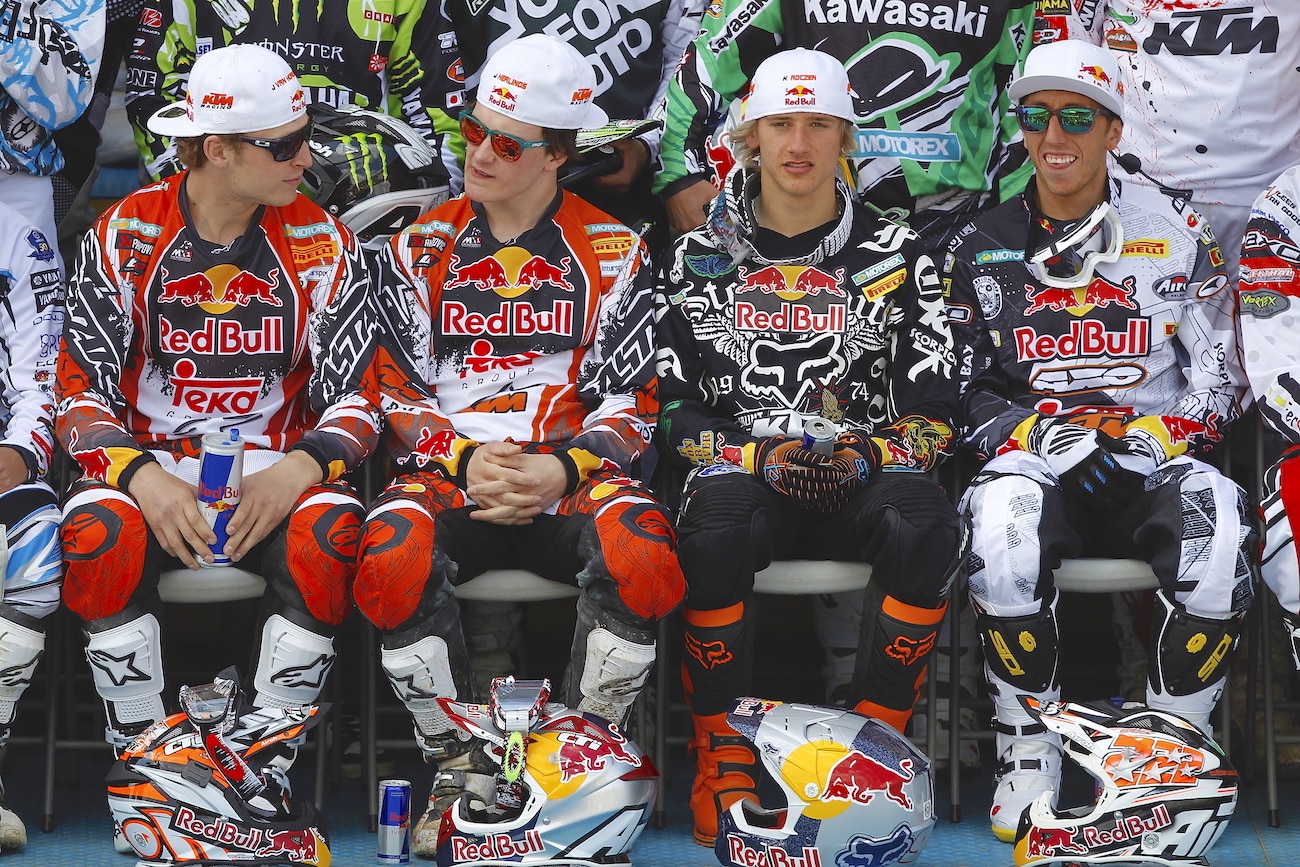 When Jeremy (left) was on the KTM team, his teammates were Jeffrey Herlings, Ken Roczen and Tony Cairoli.
"I HAVE NO PLANS AT ALL, BUT IF I COULD CHOOSE A JOB, IT WOULD BE TO BE A TEST RIDER FOR A FACTORY TEAM, JUST BECAUSE I WANT TO KEEP RIDING, LIKE ONCE OR TWICE A WEEK FOR FUN."
WHAT IF THE HRC HONDA FACTORY SAID, "JEREMY, WE WANT YOU FOR 2023," WOULD YOU UNRETIRE? That would be a tough one, because I have made my decision to retire, and I don't want to go back on that. Even if HRC gave me an offer, I don't know if I could accept it. I have my family now with the kids, and there is more in life than only motocross.
AT 33 YEARS OLD AND THE LAST OF BELGIUM'S PROUD HERITAGE OF GREAT RIDERS, DO YOU THINK THE FUTURE IS BRIGHT WITH JAGO GEERTS AND LIAM EVERTS? I may be the last of the previous generation, but the future of Belgian motocross is good. We don't have many riders, but the ones we have are good. You saw Jago at Red Bud. He only had two weeks on the 450 and ran up front with Eli Tomac. Liam Everts is still a young guy, and we have two brothers who are only 15 years old, the Coenen brothers. It seems that with Belgian riders, there are a few that make it. I made it 17 years ago, and let's just say that I was a good rider. 
WILL YOU STAY INVOLVED IN MOTOCROSS IN SOME WAY? I have no plans at all, but if I could choose a job, it would be to be a test rider for a factory team, just because I want to keep riding, like once or twice a week for fun. If I can test the bikes, that would be nice, but to be gone every race weekend, I think not. (Editor note: After this interview, Jeremy signed on to become Pirelli's official test rider).
WHAT ARE YOU LOOKING FORWARD TO DOING NOW THAT YOUR CALENDAR IS CLEAR? I have a lot of dreams. I would like to hike in Alaska one day, and I have a big dream about climbing Mount Everest one day. I don't know if it would be possible, because you must be really fit and it is also dangerous. I don't know if I should take the risk, because I have a family now, but I have plenty of things to do after racing—plenty of things.
"IT WAS VERY SPECIAL, BECAUSE I MOVED DOWN FROM THE 450 AND HAD JUST A FEW WEEKS TO PREPARE ON THE 250. I WAS RIPPING IT. IT WAS WONDERFUL."
JEREMY, TELL US ABOUT THE ONE RACE THAT REALLY STANDS OUT TO YOU. The 2016 Motocross Des Nations in Maggiora, Italy. I was a 450 factory Yamaha rider, but I raced the 250 class at the MXDN and won both motos in the 250 class. It was very special, because I moved down from the 450 and had just a few weeks to prepare on the 250. I was ripping it. It was wonderful.