MXA INTERVIEW | JUSTIN COOPER BOUNCES BACK AND GRABS HIS FIRST WIN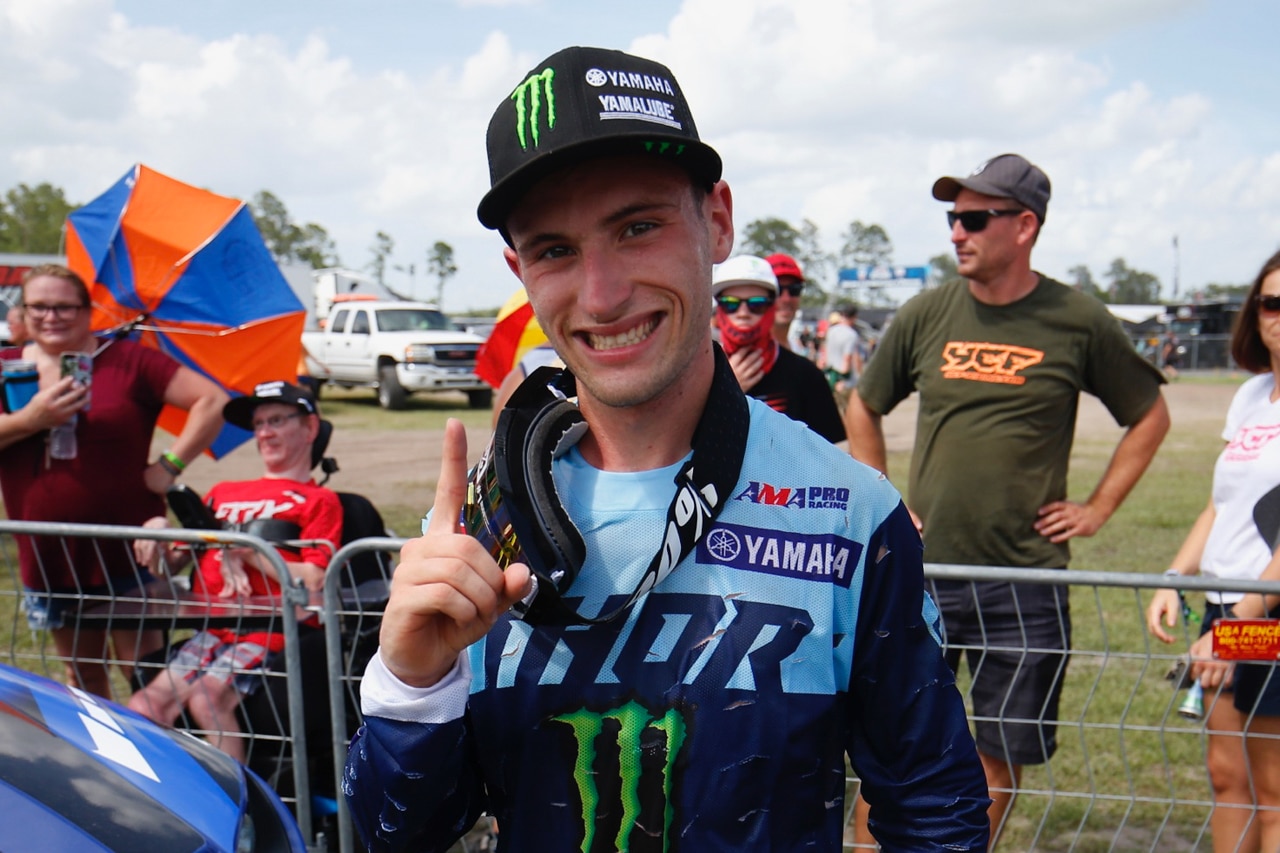 After a ninth overall at High Point, many doubted Justin Cooper. But he proved the critics wrong when he grabbed his first win at the hot and humid Florida National. 
By Jim Kimball
After finishing second three races in a row, before an uncharacteristic ninth overall at high point a week ago, Star Racing's Justin Cooper finally earned his first AMA 250 National overall victory. With the heat and humidity at an all-time high, and many competitors, falling by the wayside, it was Justin who hoisted the first place trophy with a 2-2 Moto score. Points leader Adam Cianciarulo finished third overall, but still maintains the 250 National points lead. MXA caught up to Justin to talk to him about his big win.
YOU ARE NOW OFFICIAL AN AMA NATIONAL WINNER. YOU MUST BE EXTREMELY STOKED. Oh yes, stoked is an understatement. Honestly, I just cannot wait to take it all in. It was a good bounce back from last weekend after getting 9th. I felt that I needed to come out here and do this. I had to dig deep for this one. It was probably one of the hardest races ever for me. I am pretty proud of myself.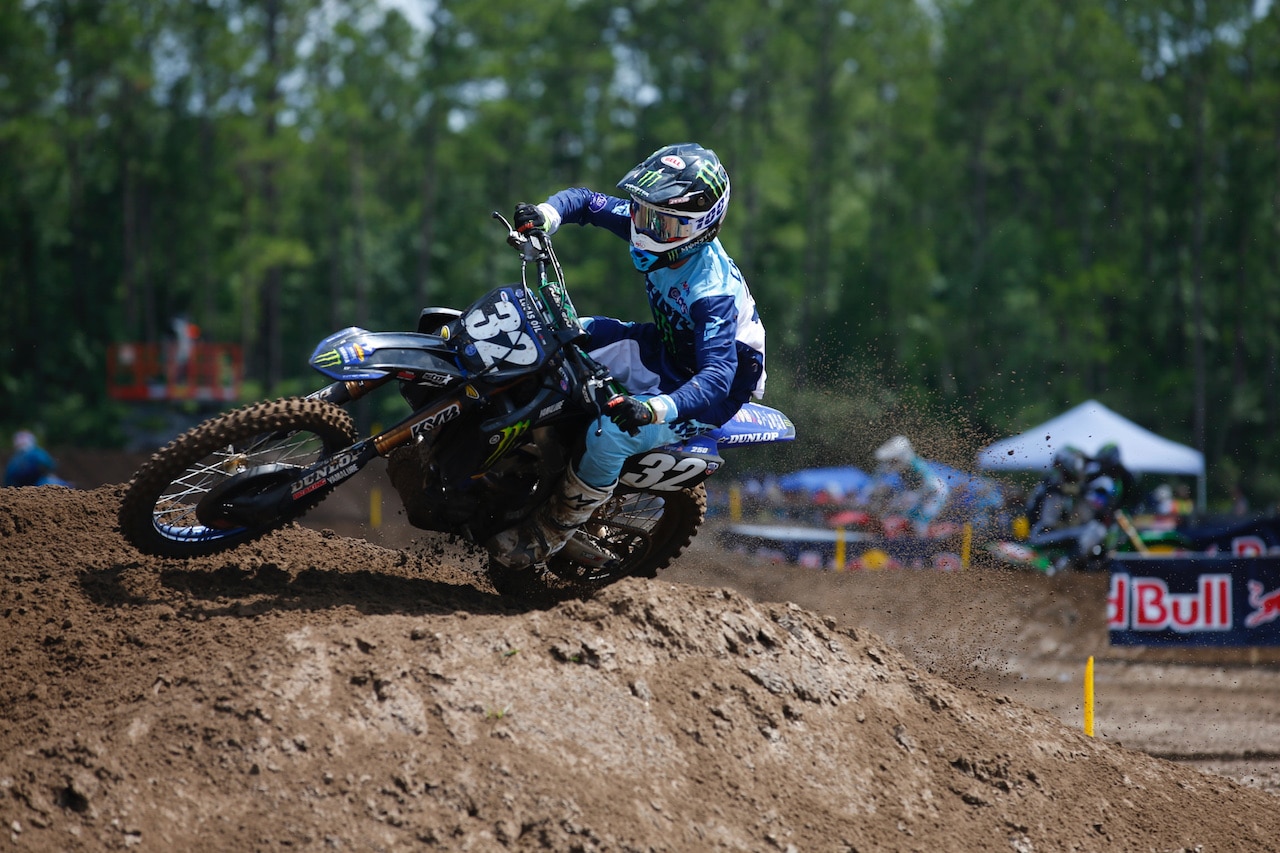 Justin Cooper was not the Superstar amateur rider who came into the big leagues with major hype, but he impressed right from the get-go. Justin made his Pro debut at Unadilla in 2017 and finished fifth overall.
CAN YOU TALK ABOUT WHAT WENT WRONG AT HIGH POINT LAST WEEK? I was just a little off all day, I felt. I was not really happy with the bike, went back, and made some changes during the week with the team. Then I had a pretty big crash on one of the last laps of practice. I am still a little sore from it. I was able to put that behind me. I was not bothered by how hot it was today. I felt as loose as a goose out there. High Point was one of those off days, but definitely I should have managed it better. I lost a lot of ground in the championship, but glad to get the win here, and get back in this.
Justin Cooper rides with Star Racing Yamaha's team owner, Bobby Reagan and his new favorite trophy back to the truck. 
DOES WINNING IT EASE YOUR MIND AND ALLOW YOU TO MOVE ON? Oh, one hundred percent. I went 2nd, 2nd, 2nd overall to start the year and it takes a toll on you. I know it is good to be on the box and all of that, but I think I had 12 podiums before this and 0 wins. At some point, you get sick of the seconds and thirds, so I was was thinking too much about the about the championship last week at High Point. I have to take it race by race. I am so pumped to bounce back like this after a rough weekend, it was definitely a huge weight lifted off my shoulders, and I definitely think it is going to free things up and make me believe in myself that much more.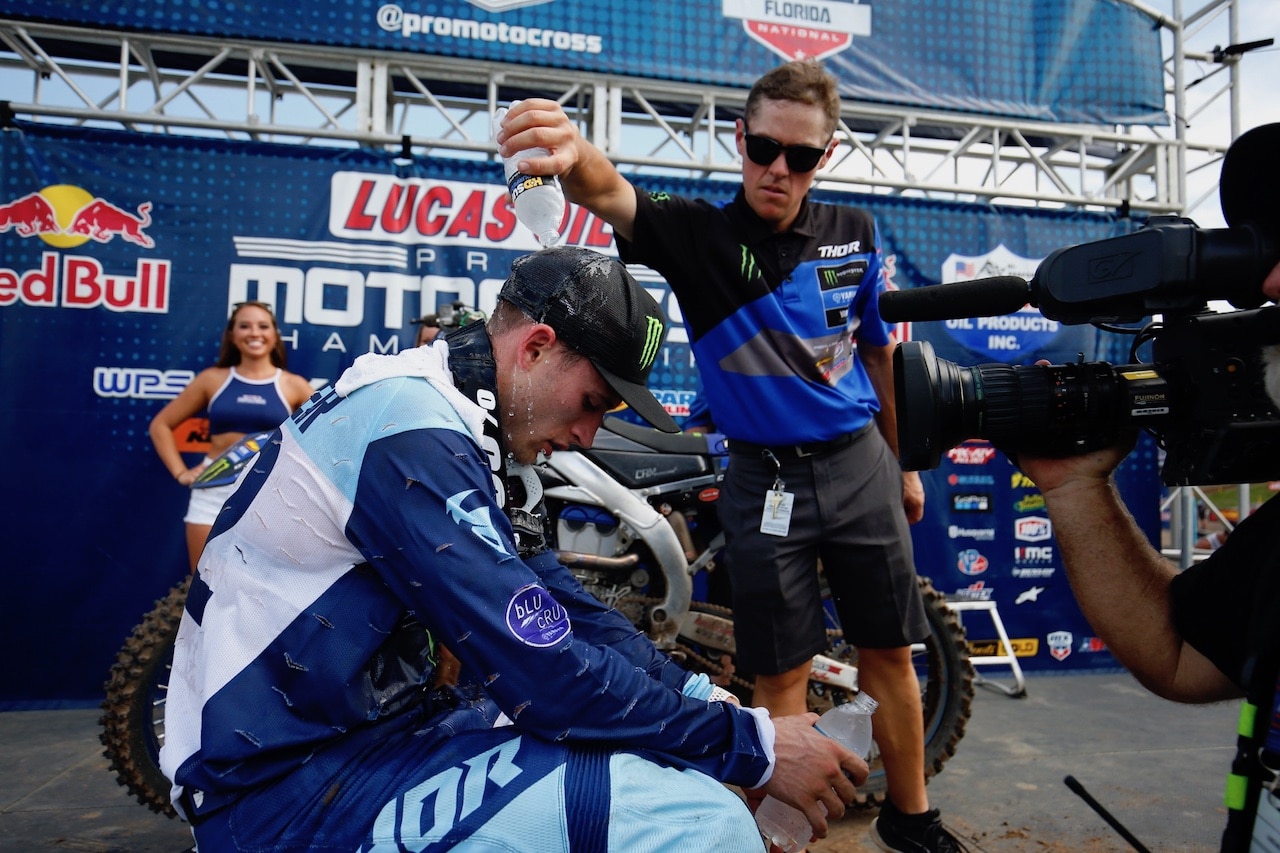 If you watched the post-race interview, you'll know that Justin pushed his body to it's limits in the brutal, hot and humid conditions. While being interviewed on TV, Justin stated that he felt like he was going to pass out and he sat down. 
YOU DIDN'T NEED TO WIN THE SECOND MOTO TO EARN THE OVERALL TODAY, AND DYLAN FERRANDIS WAS PUSHING HARD. DID YOU EVER THINK "I SHOULD JUST LET HIM BY?" I believe we were at another level in that second moto. Don't get me wrong, I was giving it all I had to get away from him. I got away for a second and then the heat just got to us, so even when he passed me, he slowed down. The last couple of laps, I was thinking about the overall, but before that, the plan was to get out and win the moto. Dylan was riding great. I gave it my all to hold on to it, but he ended up getting around me, and that took the wind out of me a little bit. I started getting some "overall" pit signals, so that got in my head a little bit. It was crazy, I cannot really explain the emotions going through my head the last couple of laps—not to add on the heat. It was pretty hard to even ride the last couple of laps. But yes, it was a big weight off my shoulder. I was definitely going after the win in the second one but did not get it done.
The Star Racing Yamaha team celebrates on the podium with Justin Cooper and Dylan Ferrandis finishing first and second overall.
YOU WON IN FLORIDA AND YOU DON'T TRAIN IN FLORIDA. It feels amazing to go out and win this one. It is hot, humid and a lot of people didn't think I had it for both motos — and if this does not prove I had it for two motos, I don't know what does. I'm not used to the heat, but I dug deep. That is what it is all about. I was hungry for that win, I finally got it and I cannot put it into words.