MXA INTERVIEW: KYLE PETERS DISCUSSES HIS NEW DEAL WITH JGR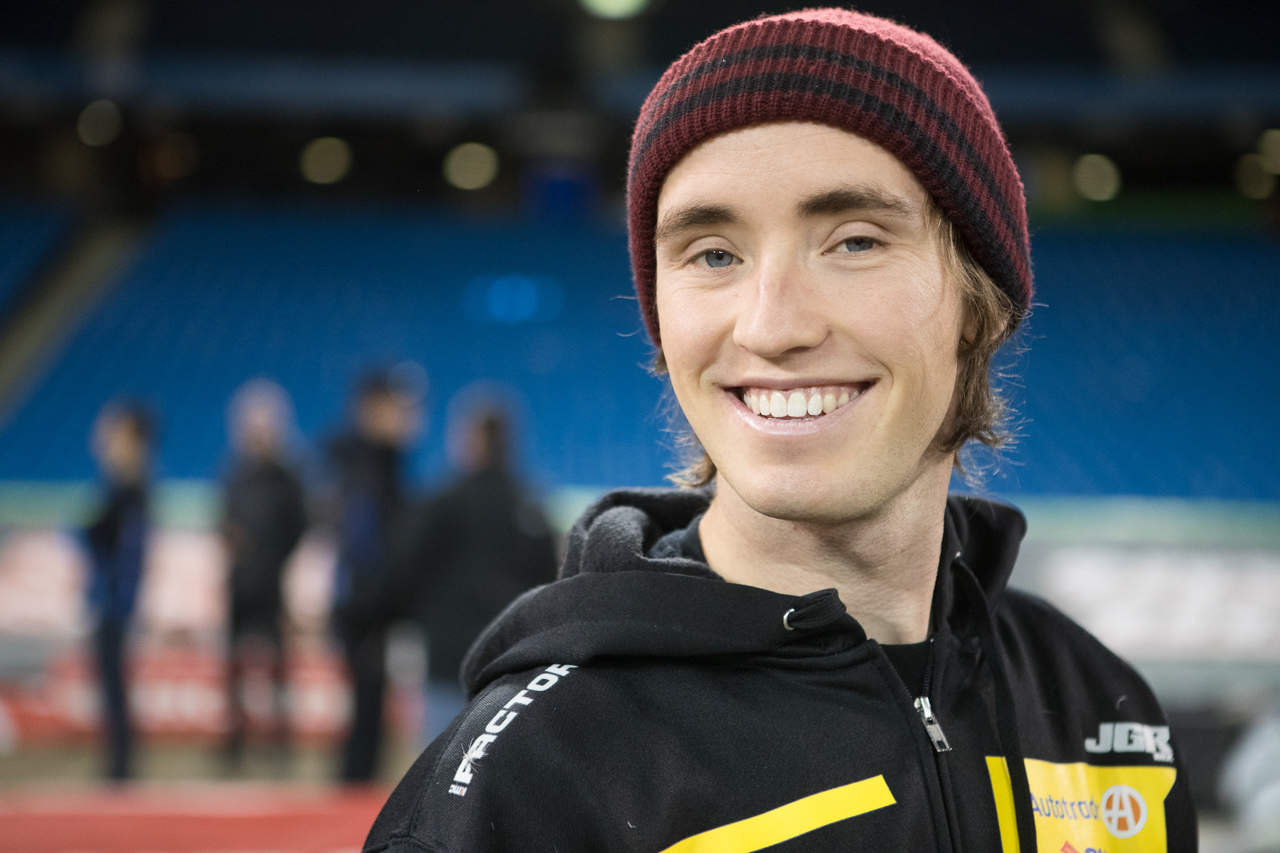 JGR signing on with Yoshimura Suzuki as the official factory yellow effort in the states for 2018 was huge! not only would the have a couple premier 450 guys, JGR announced that they would have four 250 supercross riders! to begin with their 250 efforts they signed 2017 250 Supercross champ Justin Hill, certainly one of the top 250 guys. along with hill, it was later announced the team signed on privateer Kyle Peters. While Peters may seem an odd choice to some, you need to look further. Kyle came into the pro ranks as a factory rider with a one-year contract. Unfortunatley a series of injuries demoted him after one year. Privateering since then, kyle filled in at jgr one year ago, and impressed team manager Jeremy Albhrect enough that he signed Kyle for 2018. we caught up with Kyle peters over the thanksgiving holiday.
BY JIM KIMBALL
LET'S BEGIN FIRST WITH THE RECENT NEWS ABOUT YOU SIGNING WITH JGR SUZUKI FOR 2018 250 SUPERCROSS. HOW DID YOU GET THIS COVETED SPOT? The whole thing started when I did the three supercross rounds forthem last year. I would always go in the shop telling Jeremy (Albrecht, Team Manager) and everyone that I am here if you need me. I was waiting for the opportunity to ride for them, and I got the opportunity last year. I only had about two weeks on the bike before the first race, and I was not super prepared. But I made the most of it, and I felt like I did pretty well with what time I had to get ready. So after I heard that they were going to do a four man Supercross 250 team I was on the phone at least once or twice a week calling Jeremy pretty much begging for the spot, and it worked out. I could not be more blessed and stoked for the opportunity to ride for them. This is the best chance for me to prove myself, and prove to others that I am one of the top guys. I think this year is really going to be a head turner for a lot of people with the amazing team that JGR is. With the ability that they have, along with the resources and innovation that they have, they can do anything! They are amazing people, and I think that it is going to be an amazing year for sure.
JGR HAS ALWAYS HAD THE TECHNICAL SKILLS AND THE FINANCIAL BACKING TO PRODUCE A GREAT RACE BIKE, AND NOW THEY ARE ALSO THE FACTORY SUZUKI EFFORT IN AMERICA. It is pretty amazing the things that they can come up with, and now with the resources from Factory Suzuki, and Yoshimura. Even from when I rode the bike last year, it has gotten a hundred times better, and it is by far the best handling bike I have ever rode. It is really fast. I know a lot of people are going to think that it is going to be slow, but the bike is probably the fastest 250 that I have ever been on. The whole team has been nothing but amazing.  All the motor guys, Dean (Baker), and everybody, have got the thing moving really, really well. And its awesome with Johnny (Oler) doing our suspension. There are so many people to help to get the bike exactly how you want it, and make sure you are comfortable. It takes a lot of effort, and the team has just been great to me so far. I look forward to repaying them with a few podiums, and fighting for a win this year.
KYLE, YOU BRING UP AN INTERESTING POINT. FRANKLY, SUZUKI'S HAVE BEEN PORTRAYED AS OUTDATED, YET ACTUAL RACE RESULTS SHOW OTHERWISE. Yes, It is crazy. The bike may not have had many big changes in a long time, but there has really been no reason to, because the bike handles so well. The bike is just unbelievable this year with the team and all the things that they have been able to accomplish. All of the manufacturers from the 250 side have made really big changes, and Suzuki as a whole has not had any big changes in a few years, but it just does not need it. I have ridden many of the newer 250's, and still the Suzuki handles the best, and is an amazing bike. The motor has gotten a lot better, even production wise this year from what I rode in the past. It is really going to be awesome and I truly believe anyone on our team can win at any time on it. It is definitely a winning machine.
AND WITH DEFENDING SUPERCROSS CHAMPION JUSTIN HILL SINGED WITH THE TEAM, YOU WOULD ASSUME THAT HE DOES NOT WANT TO GO BACKWARDS. No definitely not, Justin wants to win! It is awesome to have Justin on the team, and to be able to practice with him, and seeing how he does things differently than I do is amazing.  He has been testing a lot of stuff, along with Phil (Nicoletti), Jimmy (Decotis), and myself. We have been trying different motors, and trying different things to make the bike even better.  We are going to be a force to be reckoned with between hole-shots and everything else. We are going to surprise some people.
IS THERE AN OPPORTUNITY FOR YOU TO EXTEND YOUR CONTRACT THROUGH OUTDOORS? My contract for now is Supercross only, but if everything goes well, just a few certain things in the details go well, and they have enough budget, that could make it possible for me to do outdoors. I would be more than happy to ride on the team for outdoors as well. It would be great, so fingers crossed on that one!
THERE WERE MANY RIDERS TRYING TO GET THESE LAST COUPLE OF 250 SPOTS WITH JGR WEREN'T THERE? Yes, for sure, everyone knows JGR is one of the best teams out there, and in my eyes, the best team, so it was very competitive. Everyone wanted the spot, and to be able to have even the chance for them to believe in me, is such an honor to me. It is pretty unbelievable because there are a lot of really good people without deals for 2018. I am stoked to be able to have the spot, and show what I can do this year.
TEAM MANAGER JEREMY ALBRECHT SEEMS TO BE A GUY THAT TRULY VALUES THE "RELATIONSHIP ASPECT" OF A RIDER. HE LOOKS BIG PICTURE, AND LONG TERM. Yes definitely, Jeremy is an unbelievably awesome guy. I think from team aspect there are a lot of people that could have had the ride. There are just not really too many spots available. I was able to make a relationship with Jeremy over the years by going over and talking with him, and just really asking for the opportunity to give me the chance. Last year I was able to ride for them a bit, and got to know him really well. I really clicked with the whole team, and it was awesome to feel like family right off the bat. That is the way all of those guys have been to me, so it is a great atmosphere. Everyone is really upbeat, positive, and we are all there to get the job done with having a little fun on the way.
IF WE LOOK AT YOUR PRO CAREER TO DATE, YOU HAVE HAD MORE SUCCESS IN SUPERCROSS THAN OUTDOORS. Definitely on paper it would seem that I am more of a Supercross guy than Outdoors guy. I do my very best at both, but my whole professional career, ever since my rookie year, has just been nagging injuries. That is what has held me back, and not really given me the time on the bike or the confidence to really do what I am supposed to do. I love Outdoors, and I love Supercross.  I love them both, but I do tend to do pretty well in Supercross. I put a lot of time on the bike and make sure I am ready. It fits me pretty well, and I like to think that I am technical on the bike.  But I love the toughness of the Outdoors. You have to be brutal and in shape to really make it happen. In the past, I don't think I was really ready and in shape enough to really do what I was supposed to do. That was my Achilles heel in Outdoors the past few years. But if I get the chance this year, I think I can change that, and do really well with both.
KYLE, YOU REALLY HAVE HAD SOME FLASHES OF BRILLIANCE IN YOUR CAREER, BUT THEN HAD INJURIES WHICH SLOWEDED IT ALL DOWN. Yes, I think that has kind of been the biggest hurdle in my career. I have gotten hurt, but not big injuries, just nagging injuries where I did not really take the time I needed to, to let them heal. I tried to ride through them, which is a bad idea, and ultimately makes you look worse. My problem the past few years was when I start to get a little bit of a flow, I will end up tweaking something, or end up just doing something dumb. Then you have to ride through it, but you aren't capable to do what you need to do, and what you are supposed to do. Ultimately it hurts your confidence, and then it is just a downhill slide from there. But this year is going to be a lot different. I have been working with my trainer, a therapist getting everything strong and ready. I feel from the very first day on the bike that I felt better than I ever have in Supercross!  It is fun to chase those guys around, see where I can pick it up, and see what I am doing right and what I am doing wrong. So this year with the help of the whole team I think we are going to be a force to be reckoned with.
YOU SIGNED WITH FACTORY STAR YAMAHA JUST OUT OF THE AMATUER RANKS RIGHT? I signed with them for the 2012 season, but did the last two outdoor races in 2011. I was getting ready for Supercross my rookie year, and  ended up hurting my shoulder. I then had to go train with a hurt shoulder, and it was not strong enough to really be safe. I had to ride through it, which made me look bad, and ultimately made me end up losing my ride. Then I had to privateer it for a number of years. A lot of the teams that don't have their number of bikes on the track will get fined, so the team puts pressure on the rider to get back in a hurry.  But then the rider is not ready, and it makes them look bad. Plus they could potentially get hurt worse, so it is really tough. I hate to say it, but it is a brutal sport where there are a lot of guys just chomping at the bit to take your place. You don't always get the time to heal up like you need to, and be ready like you should.  You have to go out there and try getting the job done, and it sometimes does not quite work out that way. It can chew you up and spit you out. I feel like what have hindered me in my professional career are just the injuries, and having to come back and not being fully ready.  Then your confidence goes out the window, and you are not where you are supposed to be. It is hard to come back from that!
I STILL RECALL THAT YOU PUT IN SOME PRETTY IMPRESSIVE SUPERCROSS FINISHES AS A PRIVATEER. 2013 was my first year as a privateer, and I really came out with vengeance. I was willing to prove myself, and prove that I deserved a ride, which I think I did. I came out swinging in Supercross, and had a few top 5's and then a podium. But then ended up getting hurt again, missed a few of the last rounds of Supercross, and then most of the Outdoor season, which was a bad deal. Like everyone says, "you are as good as your last race", and I really did not race that much that year.
My career has definitely not gone the way I wanted it to, but being friends with Alex Martin and Zack Osborne, and being able to see what they have come up from to accomplish in their later years, has really shown people that you do not have to be the new kid on the block to make it happen. I take that as motivation, you know?  I am 24 now and I am definitely better than I have ever been and I am just going to keep getting better. I am going to be able to open some eyes this year and come out and fight for wins and fight for podiums and have a great time with the team.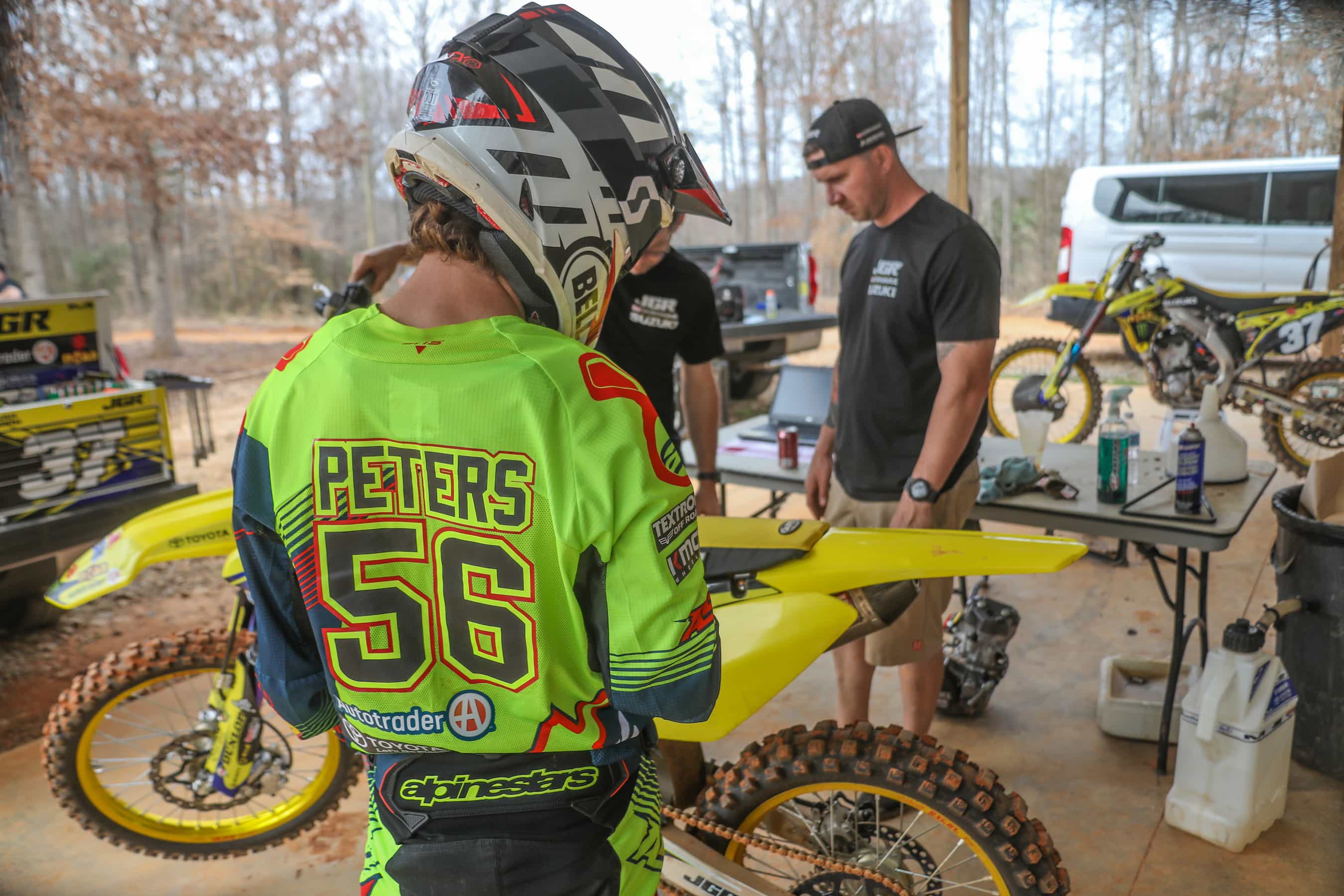 LOOKING BACKWARDS NOW SIGNING WITH A FACTORY TEAM PROBABLY SEEMED AWESOME, BUT A ONE-YEAR CONTRACT FOR A PRO ROOKIE IS NOT ENOUGH IS IT? I agree 100%. Coming in from when I was amateur, we did not have the Monster Energy Cup to do Supercross, we just had the Mini O's, which is nothing compared to a Supercross track.  My first year of Supercross was a very difficult, and rough year to say the least.  Being a rookie coming into racing, the first year is going to be really tough anyways. Some people can knock it out the first year, but it is usually a struggle for most rookies, and that is how it was for me. I definitely needed that second year, but I did not get that chance, and that opportunity. But I am thankful for what I have had, and it made me the person I am today. It has made me even more grateful for the chance I now have now.
YOU MENTIONED ALEX MARTIN AND ZACH OSBORNE.  IT TOOK THOSE TWO SOME YEARS TO HIT THEIR STRIDES, SO YOU CAN DO THAT TOO RIGHT? Yes, absolutely, it is going to be a great year for everyone, and I am really looking forward to it.  I am ready to get the ball started. This is a big deal to me!