MXA INTERVIEW: MIKE BROWN TALKS ABOUT LIFE, RACING & AGE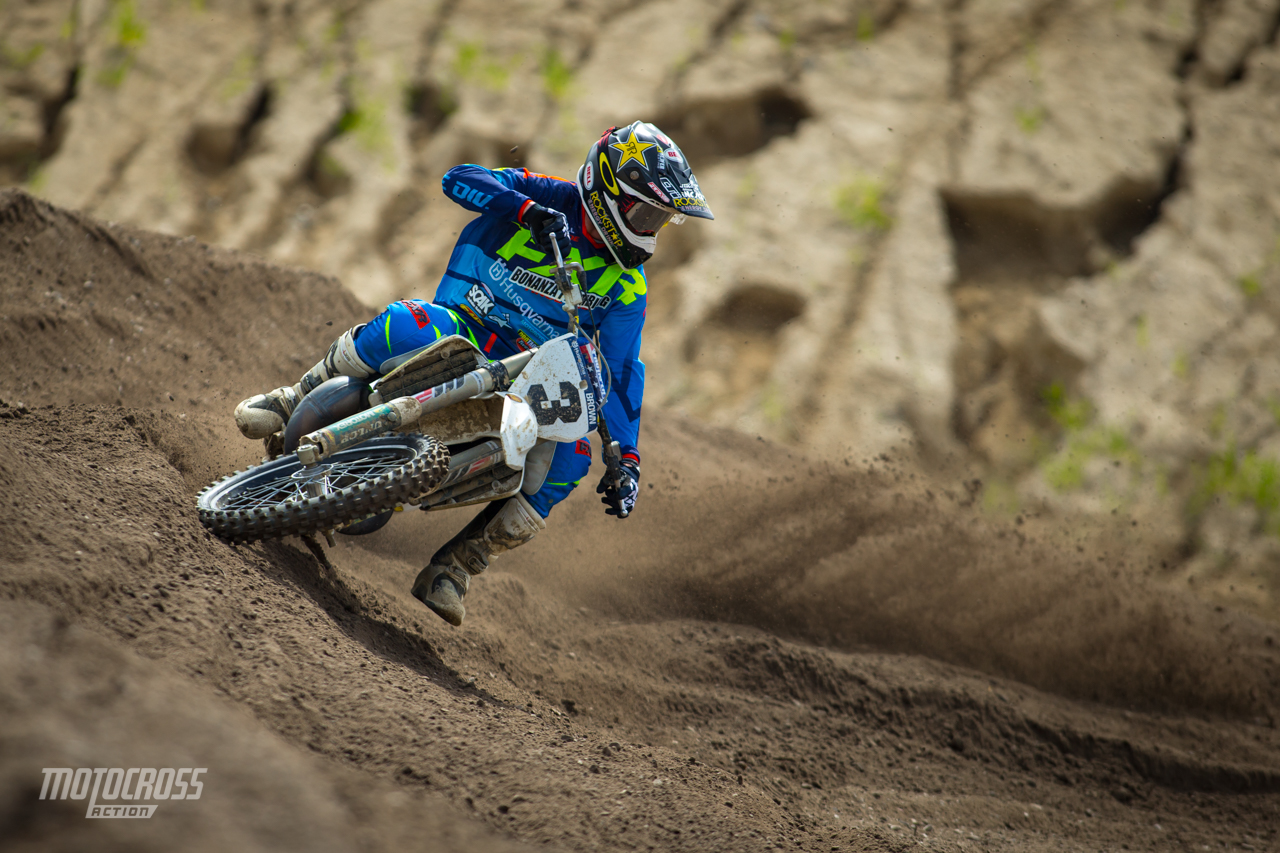 Growing up, motocross has always been a passion of mine. We're talking pajamas, movies, autographed posters from the pro's, video games, a moto themed bedroom and on any given afternoon after school–you would find my little brother and I in the backyard replicating the past weekends Supercross tracks for our toy bikes. I mean really, the list could go on and on. That being said, the one toy that my brother and I would always fight over was the 2001 "Hot Wheels" Moto-X Mike Brown Pro Circuit KX125 action figure. We both were die hard Mike Brown fans and every weekend, we'd cheer him on. Fast forwarded to today, I still get a little giddy when I spot my childhood hero out riding, so, when I had the opportunity to catch up with Mike Brown at the "World Two-Stroke Championships" over the weekend at Glen Helen of course I took it. 
By Spencer Owens

FIRST OF ALL MIKE, WHAT'VE YOU BEEN UP TO? Just a little bit of everything really. Leading up to this I've been doing a lot of riding schools back home. I'm still traveling doing a lot races in Europe and South America. I'm still involved with Husky as their brand ambassador so I'm doing a lot of events for them, and just this week I've been out here doing some photo shoots with FXR before the Two-Stroke race. I've been traveling a lot.
YOU MENTIONED THAT YOU'RE STILL WORKING WITH HUSQVARNA AS THEIR BRAND AMBASSADOR. WHAT OTHER EVENTS WILL WE BE SEEING YOU AT THIS YEAR? Well, racing wise–just two weeks ago I was up in Canada for the Calgary Arenacross with the FXR guys. Presently we are here at Glen Helen for the Two-Stroke World Championships, next weekend I will be down in Argentina for some Enduro-cross before coming home for a few weeks. After that, I'm headed to Gorman, California, for some brand ambassador duties at the "Babes and Dirt" event, and I will be in Hawaii putting on a couple of motocross schools. After that I'll be getting ready for Lorretta's and the Vet MX Des Nations in England later this year. I'm really having fun with it, and I enjoy it more now because there's not as much pressure.
I THINK HAVING FUN IS DEFINITELY A KEY IN THIS SPORT, AND YOU SEEM TO BE DOING IT RIGHT. TALK TO ME ABOUT HOW THINGS WERE IN CANADA. It's going great. It's really laid back compared to the motocross Nationals, and being with the FXR guys while I'm there is a big plus. I get no pressure from those guys–they provide me with top quality gear to race in, I have a great bike from the guys at Husqvarna, the tracks are fun, and you can really get a lot of exposure from racing there. For a guy my age it's sometimes hard to get the right exposure and keeping my name out there, but I think things are really going well and I enjoy racing up there.
WHAT ARE YOUR PLANS FOR RACING THIS YEAR? To just have fun, really. For me, every time I go on the track I'm there to win, but I have to look at my age and what I'm putting into it. Just to go and race with the top guys is fun. I'm not expected to go out and win, I'm only expected to go out there get good starts, give it my best, and keep the FXR and Husky products out front.
TELL US ABOUT YOUR MX SCHOOLS. This year I have really been pushing my MX schools thanks to my friends at Bonanza Plumbing, who are also helping me out. I enjoy coaching and sharing my knowledge with others. Like I said, in just a few weeks I'll be heading to Hawaii to do one, so that will be cool. Soon I'll be putting together an "MX Vacation" program back east in partnership with Husqvarna Motorcycles. Nobody really has anything like that back east, and I'm really looking forward to putting it all together.
LET'S SWITCH THINGS UP A BIT. WHAT DO YOU LIKE MOST ABOUT WORKING WITH HUSQVARNA? The one thing that has stood out to me is the variety of new bikes that they have in their lineups every year. They have everything from a 2018 two-stroke to a 501 four-stroke. They're great bikes. I mean, some of these guys out here at Glen Helen today are riding old Honda CR's, and it feels good to roll up on a 2018 two-stroke that's been updated over the recent years. Husqvarna is on top right now–so, you know it's not a bad brand to ride for.
YOU MENTIONED FXR GEAR EARLIER. TELL ME A LITTLE BIT ABOUT THE GEAR. FXR is really coming out with some big changes. It's very comfortable gear, which is nice. They're always making changes and they're never stale with it. They're constantly improving the quality and product every year and I think that's the main thing that people look at. Overall, it's top-quality gear and some of the best I've ridden in.
THIS IS THE FAN IN ME, BUT WHAT WAS THE MOST MEMORABLE RACE OF YOUR CAREER? Oh, that's hard. I remember a few two-stroke races back in the day with Ryno (Ryan Hughes) and (Grant) Langston that were great. Obviously racing with Bubba (James Stewart) was always fun too, but honestly as long is it was a good race and we were banging bars, it was a memorable for me.