MXA INTERVIEW: STAR YAMAHA'S MITCHELL HARRISON
Click on images to enlarge
In the first four rounds of the 250 East Mitchell was out of the top ten each time, but in the last three races he has been 8th, 6th and 7th.
By Jim Kimball
Photos by Brian Converse

Maybe Yamalube Star Racing Yamaha's Mitchell Harrison's name is not on the top of your list of 250 riders, but give him a break. It was easy to overlook the Michigan native's pro rookie debut. After all his teammates consisted of Cooper Webb, Jeremy, and Alex Martin, not to mention fan favorite Aaron Plessinger. In his 2016 Rookie season, Harrison finished an extremely respectable 13th in the Lucas Oil Motocross Nationals 250 class, and capped it off by scoring a podium finish at the final World Motocross MX2 round at Glen Helen. Currently 9th in the extremely stacked 250 East Coast Supercross, the 18 year old may not be at the forefront of the class, still I think he is a dark horse top five contender when things go outdoors his summer.
YOUR SIXTH IN DETROIT WAS YOUR BEST SUPERCROSS SO FAR IN YOUR PRO CAREER? Oh yes, for sure that was my best Supercross finish. I feel that I have had some good rides, but I usually crash out or something. It has been a long process during the season, and I just keep getting better every week. I just feel better and better, so that is a major improvement, and running up front with the fast guys in the past couple weeks has been good for me. A couple weeks ago I got the holeshot and lead a few laps. So. if I can just keep riding with the top guys, keep understanding their speed, and notice what they are doing then I know I'll get better and better. I am really excited about that and the progress that is going to come with that.
IS IT COINCIDENCE THAT YOU TOOK YOUR BEST FINISH IN YOUR NATIVE STATE? I think that definitely motivated me a little bit, but I just treat it as every other round. You know, I just want to do the best that I can, and ride the best I can. But it was definitely cool to do that in front of my hometown crowd. I know that I had a lot of friends and family cheering me on. I wish I could have been duking it out up front, and getting the crowd on my side, but as you know, we have more races in the future. There will be more opportunities to come home and go for a win. But. for right now. I'm just taking it it race by race. It was definitely a confidence booster, so that is exciting.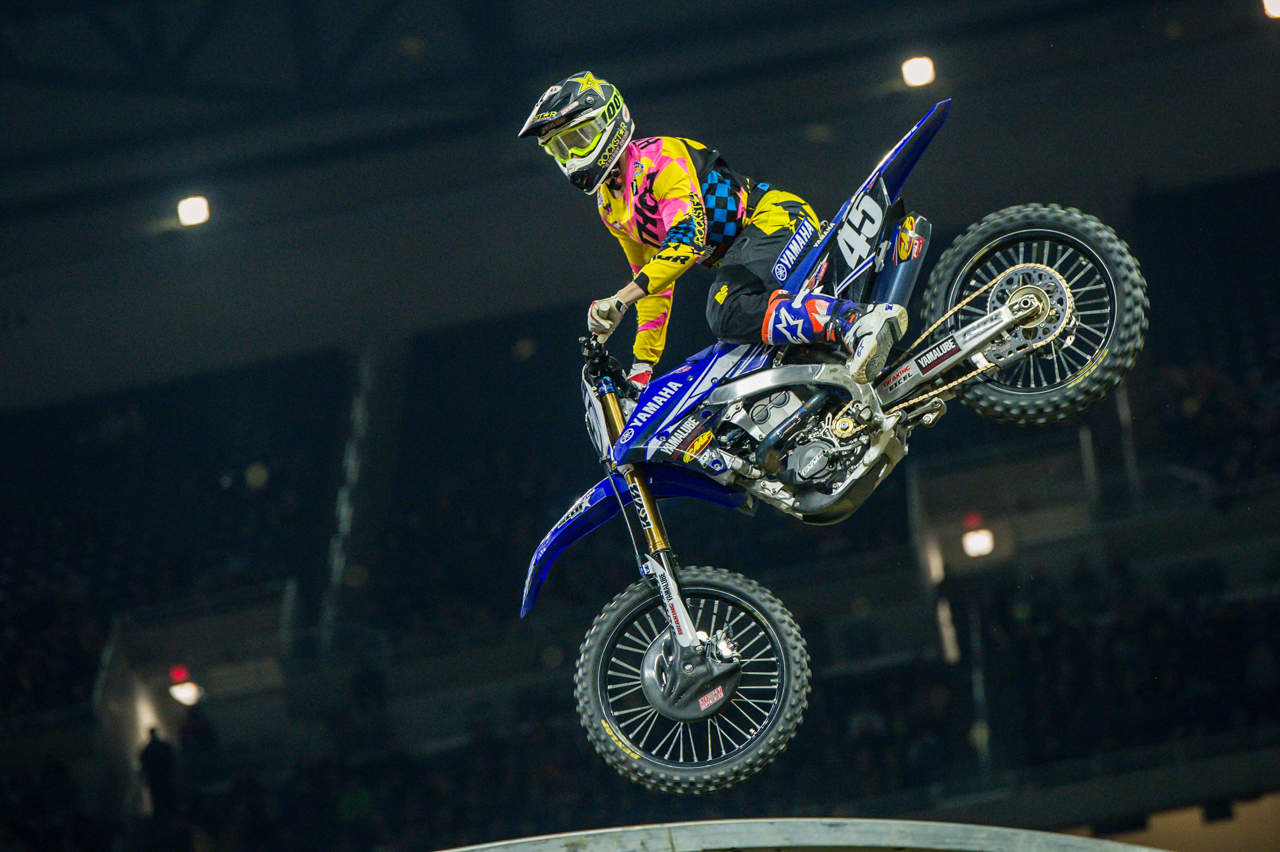 MOST OF YOUR TEAMMATES ARE IN SOCAL AND TRAIN WITH GARETH SWANEPOEL, BUT YOU ARE STAYING IN FLORIDA. WHY? I am staying in Florida. I trained with Swaney last year, it was really good, and he is a great trainer. But I just don't think he was what I needed at that point. I believe my trainer, Dylan Turner, is one of the best motocross trainers and he can do a lot for me, so I made that switch. It was a hard decision; Swaney is a great guy and really a good friend of mine, but I just thought that Dylan was a better situation for me. I love Florida and I feel better out there, so Dylan is a great choice. Obviously, I have been better this year and I think it is showing.
TALK ABOUT THE TEAM DYNAMICS WITH THE MARTINS AND COOPER WEBB GONE? Nothing really has changed. Bobby Regan (team owner) is still telling us to get up front, be the top guy, rail all our corners, and they just want us to be on the podium, and win. That is what the team has done in the past and that is what they are used to now. Aaron is doing a good job, and I think that everyone has been on the podium. I think I may be the next guy to step it up a few, and I feel that I can do that. I just need to get a good start, and ride my own race.
DO YOU THINK A PODIUM IS ACHIEVABLE THIS YEAR FOR YOU? I think I can get on the podium. We have couple rounds left and the way I am progressing, I feel that the podium is definitely achievable. I just need to get a good start. I now have the fitness to run up there, and being up with those guys I cannot think about them being the top guys. I have to picture myself being a top guy, so I think that will be a major thing, and a mental game for me to win. If I just get a start and run my pace, a podium is definitely achievable.