MXA INTERVIEW: THE BRIEF BUT SPECTACULAR CAREER OF MIKE HARTWIG
BY JIM KIMBALL
MIKE, WHEN DID YOU FIRST GET A MOTORCYCLE? I was always interested in motorcycles as a kid, and our first motorcycle was a German-made Zundapp 200. I was too young to ride it on the roads, so my brother and I rode it in the dirt. We rode it for a couple of years and never really got to ride it on the street. I really enjoyed riding in the dirt, and we made our own tracks and trails. Then I became interested in racing. I started out hill-climbing, as we used to have hill-climbs all over Michigan. That was way back in the 1960s. The first three competitions for me were hill-climbs, but I had interest in doing track racing and getting on some type of track. Once I started that, it was more fun than hill-climbing was, so that got me started racing scrambles. 
"THAT WAS THE FIRST TIME THAT I REALIZED THERE WAS SUCH A THING AS MOTOCROSS. THE EUROPEANS, SUCH AS JOEL ROBERT, ROGER DECOSTER AND EVERYONE, WERE AMAZING ON THOSE MOTORCYCLES. I KNEW IT WAS SOMETHING THAT I WANTED TO DO."
MAYBE I SHOULD ASSUME THIS, BUT WERE YOU PRETTY NATURALLY GIFTED AS A MOTORCYCLE RIDER? Yes, the scrambles went well, and I won a lot. I began in the 100cc class and had a little Honda 90. Then I graduated to a Bridgestone 100 racer, and that made things really easy. It had so much more power. After a year, I went from the 100 to a 250. I did not ride a 125. I always enjoyed the bigger bikes. On the 250, I did well and won a lot of races. Then I jumped up into the 360 class when Yamaha came out with the 360 DT. I would race the 250 and the 360 class, get off one, and get on another one. I enjoyed that.
IT BEGAN AS A HOBBY, BUT YOU QUICKLY TOOK IT FURTHER. Yes, I just enjoyed the competition, and of course the winning part was always fun. My parents were really helpful. They were very supportive in every way and helped with the bike. They bought a lot of parts, and I give them a huge amount of credit for their support and giving me a chance to do it.
WHEN DID YOU FIRST SEE MOTOCROSS RACING? The first time I had ever heard of it was on Wide World of Sports. They televised a motocross event that was in Europe. I was just a kid, but I happened to see that program, and it was just amazing. That was the first time that I realized there was such a thing as motocross. The Europeans, such as Joel Robert, Roger DeCoster and everyone, were amazing on those motorcycles. I knew it was something that I wanted to do. It was not much longer, maybe within a year or two, that they started putting on motocross races in Michigan. One of the big draws for me was that they were not just a four- or five-lap race; they were 20- or 30-minute races. So, you got more riding in, and that was really appealing to me.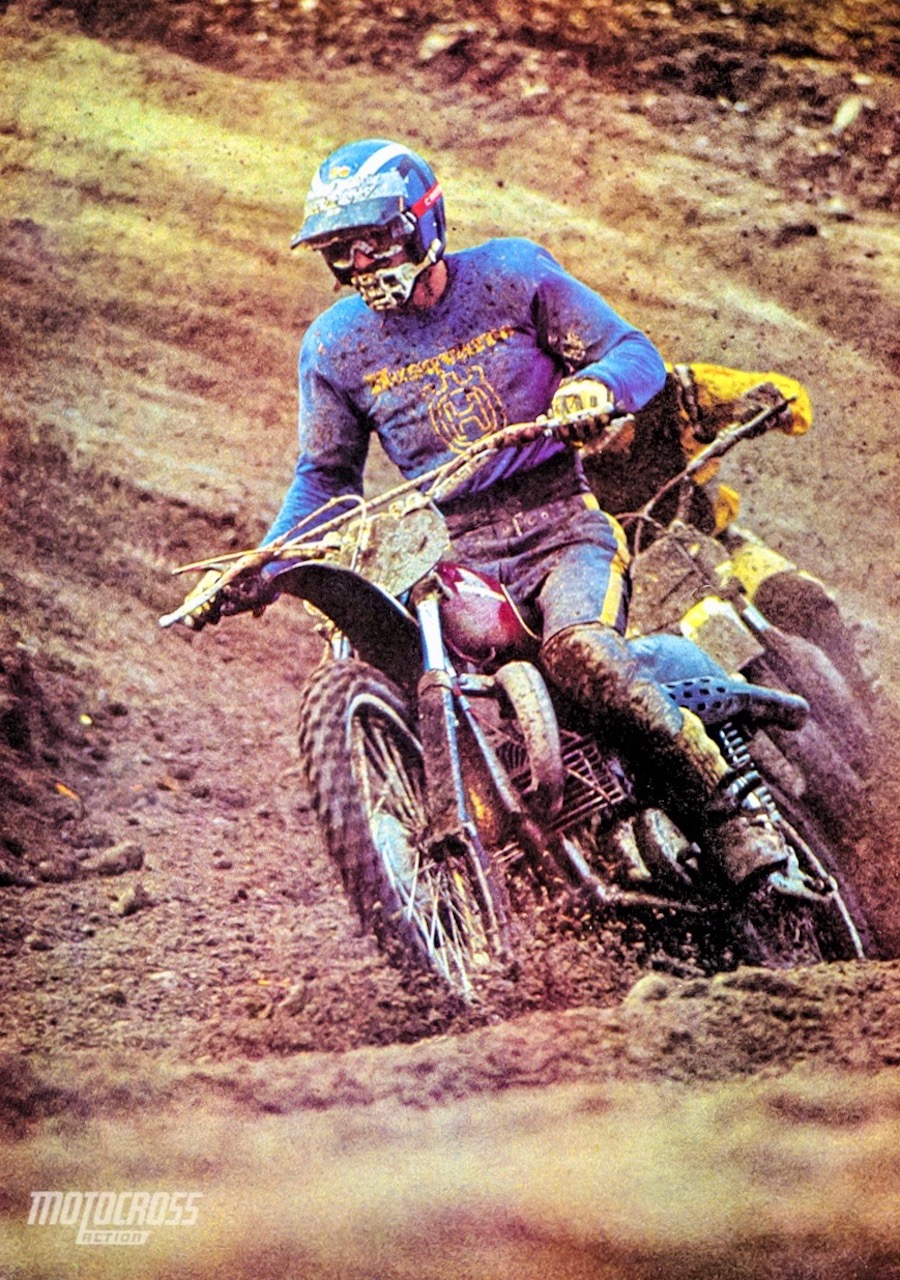 WHAT WAS THE POINT WHERE YOU THOUGHT YOU COULD MAKE IT A CAREER? As a kid, when I first started racing, I knew that I wanted to race professionally. My mind was made up on that. There was not any progression into it. I was just really motivated to do that and make a living at it. Later, in 1971, we ran into Ed Warren, who was Bart Markle's mechanic when Bart was number one in dirt track. Ed was just a mechanical genius; we met and rode together. He took an interest in me, and he ended up helping me with his connections. He helped me get sponsored by Kawasaki East. They took really good care of me and gave me all the bikes and parts I needed for racing. We spent two years with Kawasaki from 1971 through 1972. 
HOW OLD DID YOU HAVE TO BE TO GET AN AMA PRO LICENSE AT THAT TIME? You had to be 18, and I was still in high school. We used to go to Canada, because they did not have an age limit. You could run professional races in Canada and win money, which was helpful to us. We did very well there. When I became old enough to race in the States, Kawasaki did not have a serious motorcycle ready; I mean, a real motocross bike. We rode the Kawasaki 350 Bighorn rotary valve, but it was not a motocross bike, but with Ed Warren wrenching on them, he got the best out of those Bighorns. Kawasaki was working on a piston port engine. I was an 11th grader, and Kawasaki flew me out to California to test ride their machine. But, they were not ready in 1973 when I turned Pro. 
"I LIKED THE POWER OF THE BIGGER BIKES; THEY WERE JUST MORE FUN TO RIDE. THEY WERE HEAVIER AND HAD DRAWBACKS THAT WAY, BUT I WAS STRONG ENOUGH."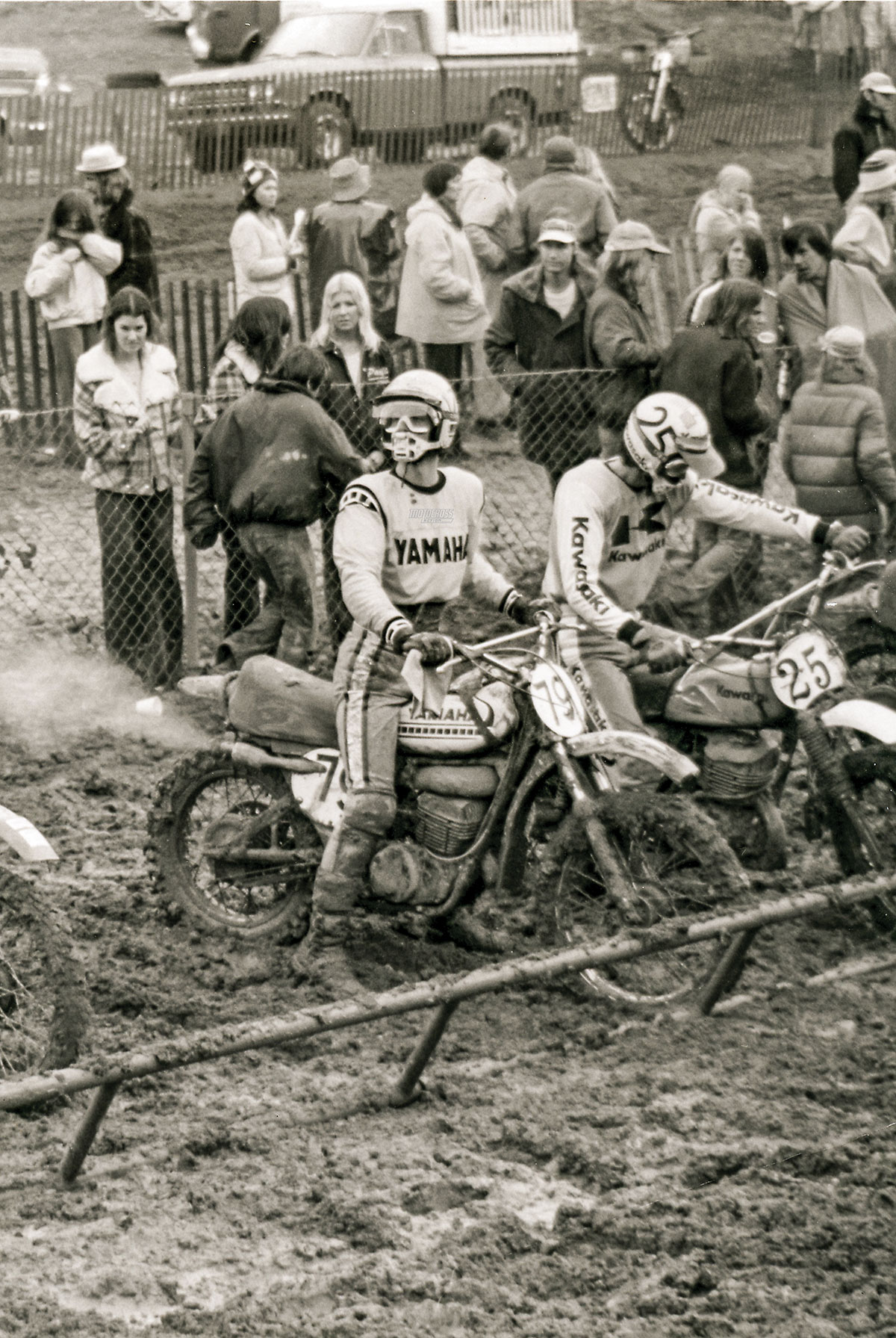 THE BIGHORN WAS A TRAIL BIKE! Yes, it was a big army tank of a dirt bike, but it had good power because of its rotary-valve engine. It would pull from the bottom really well, and we used to gear it up really high. It had drawbacks, though. It could turn left really well, but when you turned right, the engine was so wide that it would hit the dirt. That rotary valve, the carburetor and the air cleaner stuck out so far that you could drag the cases pretty easily when you turned right with it. It was not a motocross bike, but we did the best we could on it.
YOU MUST HAVE RACED IT IN THE OPEN, BUT TODAY MOST YOUNG PROS SPEND THEIR TIME ON 125s OR 250Fs. I liked the power of the bigger bikes; they were just more fun to ride. They were heavier and had drawbacks that way, but I was strong enough. There was never any adjustment for me. My favorite was the Open class, although I could ride the 250 pretty well, too. The 250 didn't tire you out as bad as the 350. You had to run at high rpm to get good power out of them. I liked the Open ones.
WITH YOUR GOOD KAWASAKI RELATIONSHIP, HOW DID YOU TURN PRO ON A HUSQVARNA? Kawasaki tried to hang on to me. They only had one or two machines in the country that were true motocross bikes, but they ended up signing Brad Lackey. They wanted me as a second rider, but they did not have enough motorcycles. But, they had an idea. I don't know if you have ever heard of a Sprite motorcycle, but it goes way back into the 1960s. They were an English-built motorcycle. If I remember right, they put a 350 Bighorn engine in it. They also had Girling shocks with a little more travel and a plastic fuel tank. It was a big improvement from the Kawasaki Bighorn. They sent that to Ed, and he did the final touches on it. We took it out and practiced on it but could not keep it together. We were breaking the chassis on it. We had a good relationship with Kawasaki, and they understood that we had to find something different. We ended up at a local dealership that sold Husqvarnas.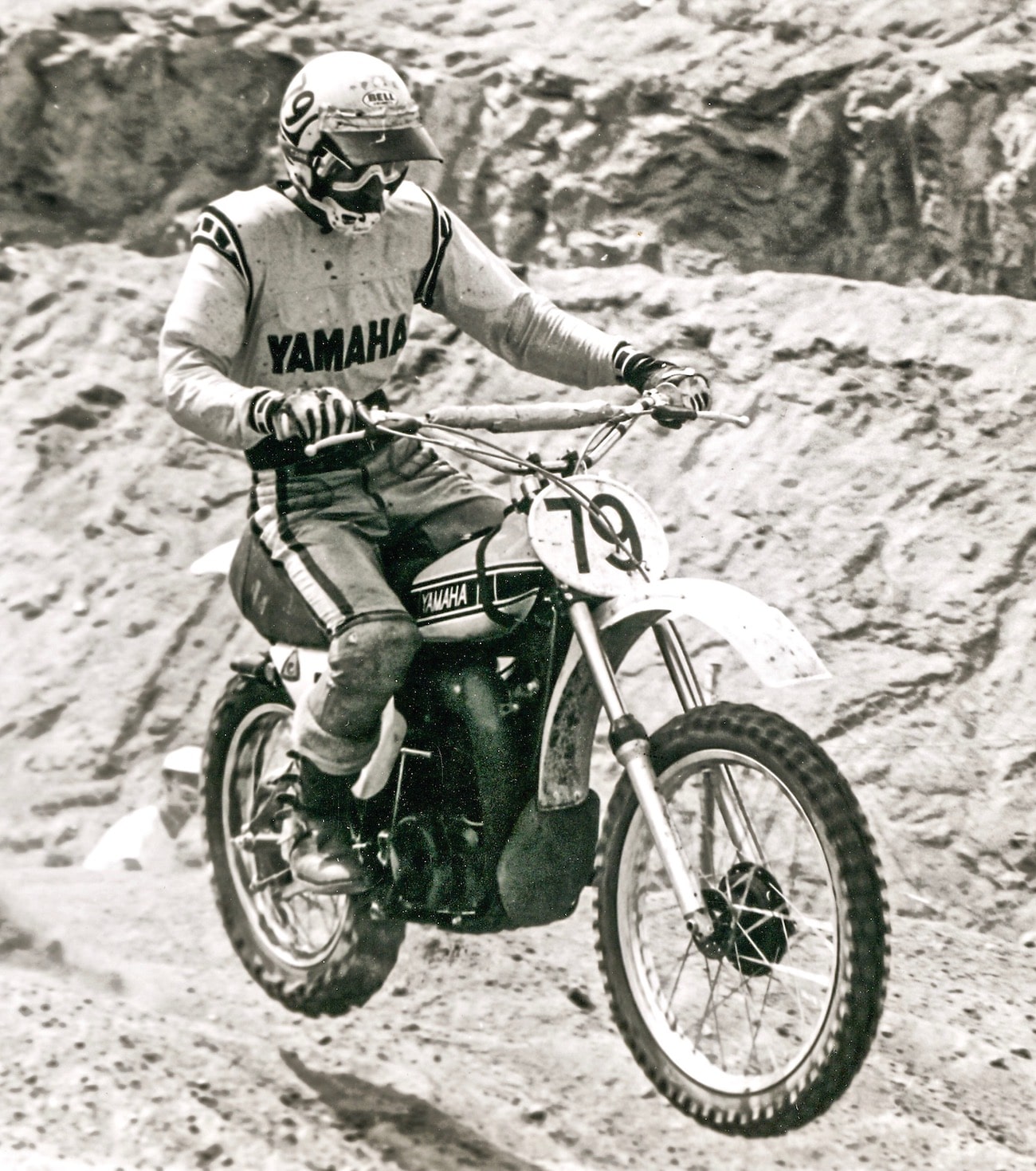 WERE YOU CONSIDERING OTHER BRANDS AS WELL? We looked at CZs, Maicos and some of the other true motocross bikes back then. The Maicos were breaking and the CZs were good motorcycles, but dealerships and parts were pretty thin. The Husqvarna dealership was probably 25 miles away, and, of course, we knew all about Torsten Hallman winning on Husqvarnas. So, we knew it was a pretty good bike, and that was really the first real motocross bike I raced. We ended up getting a couple of 450s, and we ran them in Canada. I was not old enough to be an AMA Pro yet, so during the second half of 1972, we had gone to the Husqvarna because we were counting on turning Pro in 1973 with it. We won races with the Husqvarna, and it was a faster and better handling machine than the Bighorn. Then I went to Florida with it to the winter series, which used to be really popular.
THAT'S RIGHT, THE WINTER AM SERIES WAS HUGE. Most all of the factories went there to test machinery and to have riders get in shape. I was on my dealer-bought Husqvarna. We had been talking with the factory team before we went down there, so they were watching for me. Brad Lackey was there, and a lot of the big-name Pros were there. I ended up winning the first moto on our private 450. It was a real mud-fest, and I had a little bike problem in the second moto. But, I got signed by Husqvarna after that race. They put me on the 400 with a much quicker engine and a titanium frame. It was way lighter and a step up from the 450, no doubt, so that is how I ended up signing with Husqvarna. Winning that first moto was a big step.

THEN IN 1973 YOU WON A COUPLE OF NATIONALS RIGHT AWAY. I won the 500 National in Shreveport, Louisiana, on that 400. I led some other races but had some mechanical issues, too. In 1973, I was chosen to be on Team USA for the Motocross of Nations. It was unbelievable, as it was my first year as a Pro.
"IN 1973, I WAS CHOSEN TO BE ON TEAM USA FOR THE MOTOCROSS OF NATIONS. IT WAS UNBELIEVABLE, AS IT WAS MY FIRST YEAR AS A PRO."
HOW WAS THAT WHOLE MOTOCROSS OF NATIONS DEAL? It was quite an experience, but I was disappointed in a few things. One, they gave me Bengt Aberg's motorcycle, and I ended up with his prototype 360. That was a motorcycle that I had never ridden, and the configuration of it was way different from what I was used to. It was a longer motorcycle, narrower, just very different, and I had never ridden one.
I got to test it for 20 minutes in some farmer's pasture. The Motocross des Nations was the first time I ever left the ground with that motorcycle. I did pretty well in practice with it, but the first moto the Girling gas leaked out of the shocks. It was a really fast square-edged track. With the blown shocks, the bike just hammered and bottomed out. I ended up 18th or something. 
During the second moto, I broke a rear wheel. It may have been damaged from the first moto and they did not catch it. I had Bent Aberg's mechanic, and there was not a lot of communication from English to Swedish. That may have been partly my fault, too, as I was not a good communicator. At any rate, we broke a rear wheel and had to come into the mechanics area to change it to finish the race. I got going again, and I finished 18th again. My teammates John DeSoto and Jim Pomeroy did a great job of riding. I felt so bad that I could not be productive for them, but it was a bad place to learn a new motorcycle and then have mechanical issues. Team USA ended up fourth overall. This was when you had four-man teams. Brad Lackey was supposed to also be on the team but for some reason didn't come. We just missed the podium by a few points. The Russians beat us for third overall.
If we had the fourth guy, we would have been the first-ever American team on the podium, I am pretty sure. At any rate, I was so disappointed in the whole thing and the results. It was just a real bummer; I planned on doing better than that. But, I think it was the best that any American team had ever done to that point.
AFTER THE MXDN, YOU CAME HOME AND RACED THE TRANS-AMA SERIES, RIGHT? Yes, but we had similar problems as in Europe. We were not really getting supplied with new shocks. We would actually go into the parts truck and go through the old shocks, take the springs off, and push the rod down to see which ones still had a gas charge in them. We were picking through the old stuff that the Europeans cast aside. We looked for the best of the worst. Husqvarna could have been more helpful. Still, I had some good races and was top American two or three times. I led a moto for about 40 minutes and had a good 30-second lead on everybody, but I ended up crashing into a lapped rider and could not get the bike started. I was third overall in New York, I believe. 
AT HUSQVARNA, DID THE EUROPEAN RIDERS GET PREFERENTIAL TREATMENT OVER THE AMERICANS? Well, they were the top riders. They had Heikki Mikkola, Bengt Aberg, Arnie Kring, Torlief Hansson and Hakan Andersson there. They were not going to come all that way and run bad stuff. Those were World Championship guys. They had weight behind them, and the company was behind them. They were the best in the world, and Husqvarna was there to win the Trans-AMA, so we were basically getting the discarded stuff. 
By the end of the day, there wasn't anything left for us to use. We never got any new shocks that I ever remember. But, in all fairness, the 360s that first year were a prototype machine, and there was probably not a big supply of stuff for them.
BUT, YOU WERE CAPABLE OF BEATING THEM. I was still able to run with them for the most part, and that is the thing that was so frustrating. If Husky had given me a chance and some good parts, I could have been the first American to win the Trans-AMA series. When you get at that level, you need equal equipment. Those guys were the best in the world, and if you don't have anything close to what they are riding, it is an uphill battle. We needed to get on some even footing machinery-wise.
"IF HUSKY HAD GIVEN ME A CHANCE AND SOME GOOD PARTS, I COULD HAVE BEEN THE FIRST AMERICAN TO WIN THE TRANS-AMA SERIES."
Some Hartwig acrobatics in the first turn at Daytona.
YOUR FIRST YEAR AS A PRO WAS EYE-OPENING. DID YOU HAVE LOTS OF OFFERS FOR 1974? I pretty much had my choice of any brand. The Japanese stuff was coming on strong in 1974; the machinery was better than the European equipment. At Husqvarna, I broke a lot of stuff and did not finish a lot of races. Of course, other brands broke, too. So, I had a pretty good choice of anything I wanted to ride, but I looked at how Pierre Karsmakers had such a successful year with Yamaha in 1973. I had beaten him, but I had also trailed him, so I watched him. His machinery looked good to me. The handling and the power were good on the Yamaha. They looked like they were extremely serious about winning Championships, and they had money behind them. 
I had anticipated testing all the Japanese bikes, but as soon as I rode the Yamaha I decided that was the bike. They had just brought some Monoshock machines over, and Hakan Andersson had just won the 1973 250 World Championship on it. I felt this was a machine that could finish races, and I could get a Championship.
DID YOU SIGN WITH YAMAHA TO RACE THE OPEN CLASS? Yes, but it started out that I had a choice of engine sizes. It was a choice of 360, 370 or 380, and I grabbed the 380. I did not even bother with the 360; I liked the big engines. There was not any weight difference between them, basically just a bigger bore and stroke. I would take all the power I could. I won the Hangtown National, which was the first National of the year. The second National I ended up getting fifth overall. It was a real slippery track, and the low end of the CZs and Maicos got better traction. But by then, Yamaha discontinued the 380, so I went down to the 370. The third race was Buchanan, and I won that one on the 370. We went to the West Virginia National, and I won the first moto. But, the bike failed in moto two when I was leading by half a lap. From that point on, we could not get the bike to finish a race.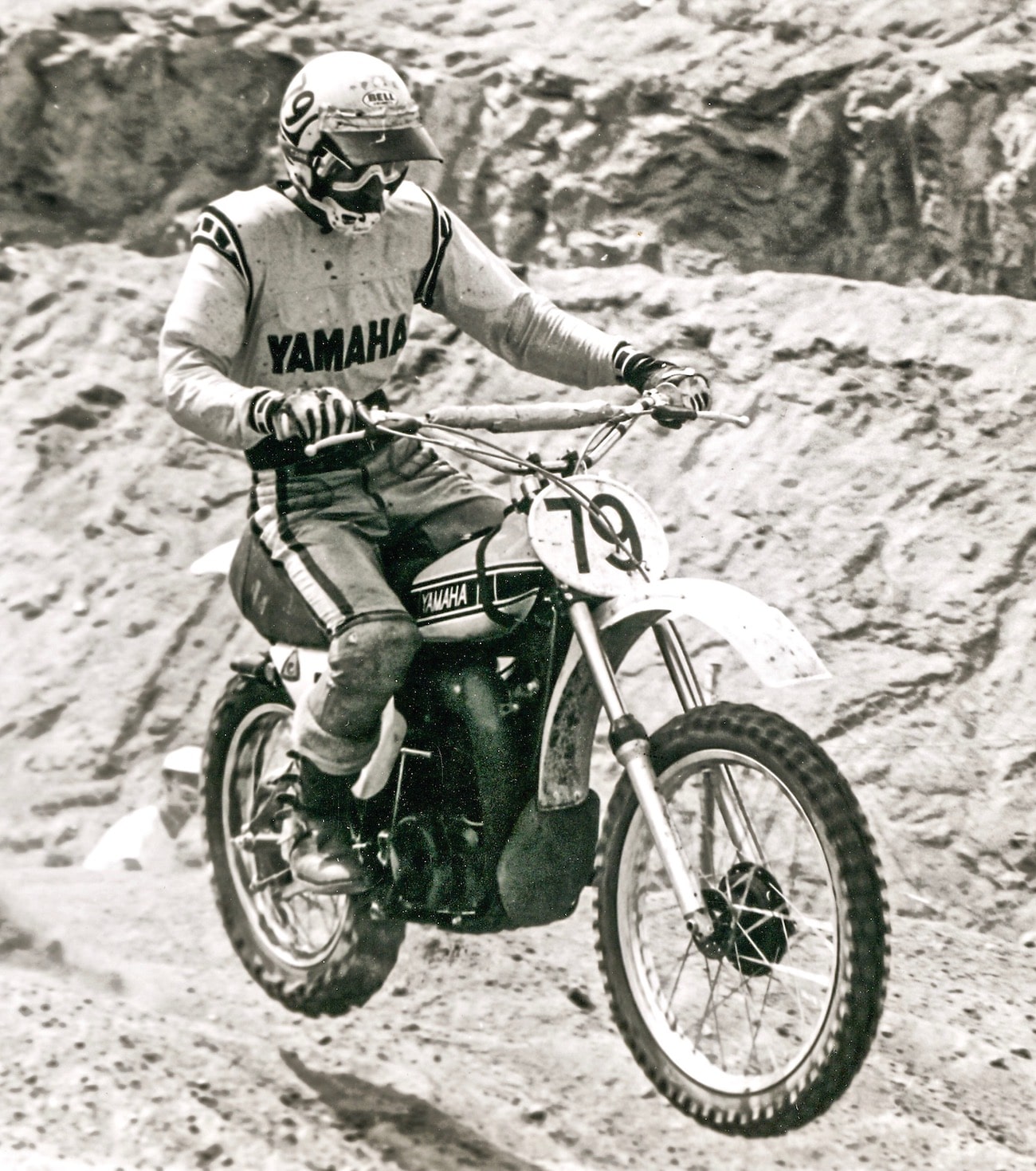 YOU EITHER WON OR BROKE. WHAT WAS GOING ON WITH YOUR BIKE? Yamaha Japan was not supplying us with any replacement parts. The chassis would get fatigued and break. I was leading motos only to have the motorcycle fail at the finish. In those days, the point system was that if you did not finish both motos, you got no points at all. If you won the first moto and broke in the second, you got no points whatsoever. 
A bit of a conflict developed between Yamaha and me. I don't know why, but apparently Yamaha did not care for me and the way I rode. They talked to me about backing it off and taking it easier on the bike. They thought I was trying to break the motorcycle. They said I was too hard on the motorcycle.
HOW CAN A WINNING PRO RIDER BE TOO HARD ON A MOTORCYCLE? All the top Yamaha people came to race where there was a big mud hole. I was about the only one going through it. They asked, "Why are you the only one going through this mud hole?" 
I replied, "Because it is the fastest way through," and it was. I led the moto and was running away when the bike broke. They felt that I was not kind enough to their machinery, and for whatever reason, they stopped supplying me with parts. 
Ed Warren was taking care of my practice motorcycles, and we were going through a lot of parts. We couldn't keep those things running, and Yamaha ended up firing Ed. It was just a bad situation. Eventually, we broke into Pierre Karsmakers' box van because he had more parts than we did. We needed parts to run the next day. Unfortunately, we got found out. I was called into the office and got a good talking to. 
From then on, I knew it was over with Yamaha. That was probably three-quarters of the way through the 1974 season. I still had a chance to win the Championship if they would have given me the parts I needed. Eventually, I had to fire Yamaha. I had a contract for the year, but if they were not going to supply me with enough parts, I felt that they had breached the contract.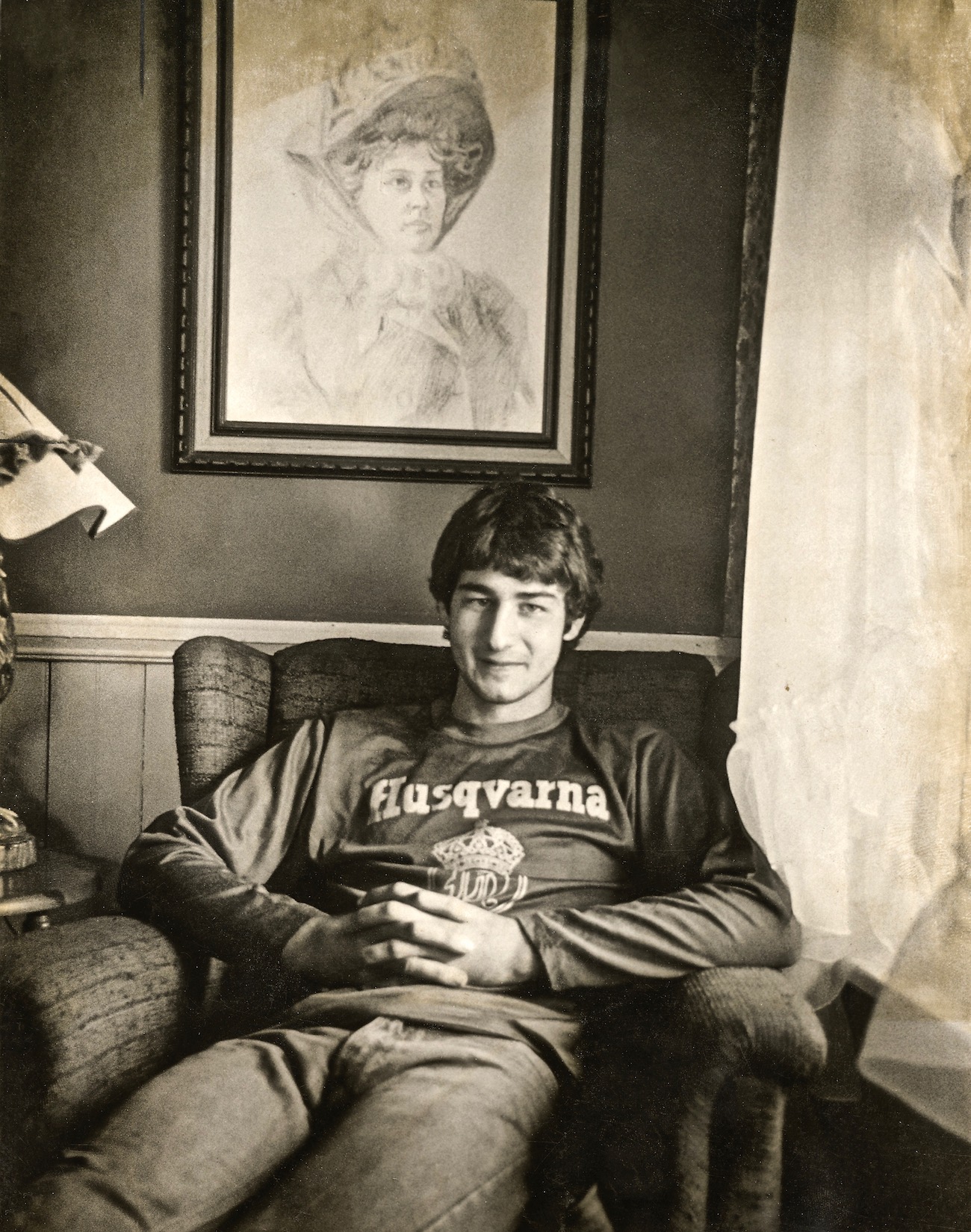 THEN WHAT HAPPENED? I was a 19-year-old kid, wearing a pair of jeans and tennis shoes, and I am firing a billion-dollar corporation for under-performing. It was probably the first time in history that a rider fired the factory, but that is what happened. Even to this day, I can't figure it out. We should have won the 1974 500 National Championship together. I liked the bike a lot, and it had such potential, but it would break.
SO, 1974 ENDED VERY BADLY, DIDN'T IT? Yes, it ended very badly. When I left Yamaha, all the other teams were full. But Husqvarna took me back. I was with them at the end of 1974 and into 1975. But, their motorcycle had not changed since 1973. The 360s we were racing were basically the same motorcycle from 1973. They had chassis issues. The frame was bending in the middle. The carburetor was bending back to the air box. The more you rode it, the more it bent. You would hardly finish two motos without breaking the chassis. Then there were engine issues and suspension issues. The Japanese stuff was way ahead of Husqvarna. I broke my bike right in half in 1975 over a jump at a National in Nebraska. I separated the forks and tank from the engine and chassis. The bike basically would destroy itself, and it was very hard on the rider, too. It was bottoming out the suspension so badly that there was not any suspension. That was the beginning of the end of my career.
LET'S TALK ABOUT WHAT ULTIMATELY ENDED YOUR AMAZINGLY SUCCESSFUL AND SHORT PRO CAREER. I had gotten a back injury in the 1973 Trans-AMA series. I was in a big pile-up on a start. I got hit with a footpeg right between my shoulder blades. It hit my spine really hard. I felt a really warm sensation there. It was bleeding internally. The internal bleeding trapped a nerve running down my spine and turned into scar tissue. It was pinching a nerve in there and felt like a knife stabbing you. In 1975, it got to the point where I could not ride anymore. Husqvarna was very good about taking me to different doctors. They really wanted to fix my problem, and I appreciate them. 
Then, at the end of 1975, I lost my contract with Husqvarna because I just could not ride. The doctors told me that they did not have the technology to operate on that part of the spine. That was the end of my motocross career. Today, I still don't ride in the dirt because of the issues that I have with it. But, I thank God that I can do what I can do. I am just lucky that it did not do anything worse than that.
"IT WAS DEVASTATING, AND I HAD TO WALK AWAY FROM MOTOCROSS. I PICKED UP NO MOTOCROSS MAGAZINES AND WENT TO NO RACES. MOTOCROSS WAS MY LIFE, AND THAT WAS TRULY WHAT I THOUGHT I WAS HERE FOR."
THAT HAD TO BE DEVASTATING. It was devastating, and I had to walk away from motocross. I picked up no motocross magazines and went to no races. Motocross was my life, and that was truly what I thought I was here for. But, when you have faith in God, you know that your value is not based on how fast you can ride a motorcycle. I had a chance, but it was just not meant for me to win Championships.
I have been healthy most all my life, and I feel that I am one of the most blessed people in the world. I know this is not a religious interview, but I have to give credit where credit is due. My savior Christ has just blessed me my whole life, and I can keep a good attitude through him.
BUT DIDN'T YOU BECOME AN OLYMPIC BIATHLON SKIER? Well, I qualified for the biathlon, where you snow ski on a track and you shoot a rifle. The person who can shoot the best and ski the fastest is the winner. After the motorcycle racing was over, I could still do physical things; certain things did not bother me. Riding my dirt bike bothered me terribly. I have been physical my whole life and enjoyed training, so I took up biathlon in an effort to compete in the 1988 Calgary Winter Olympics. I made the cut to go to the Team USA Olympic trials in West Yellowstone. I thought I was on my way.
WHAT HAPPENED? This was back when the Olympics were for Amateur athletes only. The Olympic rules stated that you could not have been a Professional athlete at any time. Because I had been a Professional motorcycle racer, I ran into trouble with eligibility. I thought it had been worked out; thanks to a lawyer, I got a verbal agreement that I would be eligible to compete. A week before the Olympic trials, I was in West Yellowstone, and they know I am there, but the U.S. Olympic Committee sent a certified letter to my wife, who was back here in Michigan, stating that they reversed their decision and I was ineligible to compete in the Olympics. By the time she got the letter and called me on the phone, it was too late to legally fight it. I packed my bags.
WHY DO YOU THINK THAT THE OLYMPIC COMMITTEE DID THAT? I think they thought I was too old. I would have been 34 in 1988. They didn't want to put training money into an old person when they could bring up a college kid who could give them two or maybe three Olympics. There were a lot of politics in the Olympics, and I came from nowhere. I did not come up through their system. If I was able to out-qualify the college kids, I should have been on the team.
LET'S WRAP UP WITH YOUR LIFE TODAY. I enjoy skiing a lot, but I don't compete anymore. I'm 66 years old and still working at my sawmill. I have been self-employed all my life since my motocross days. I thank God for my health. I love every day that I get up with air in my lungs.