MXA MINI-VIEW: CHRIS LOREDO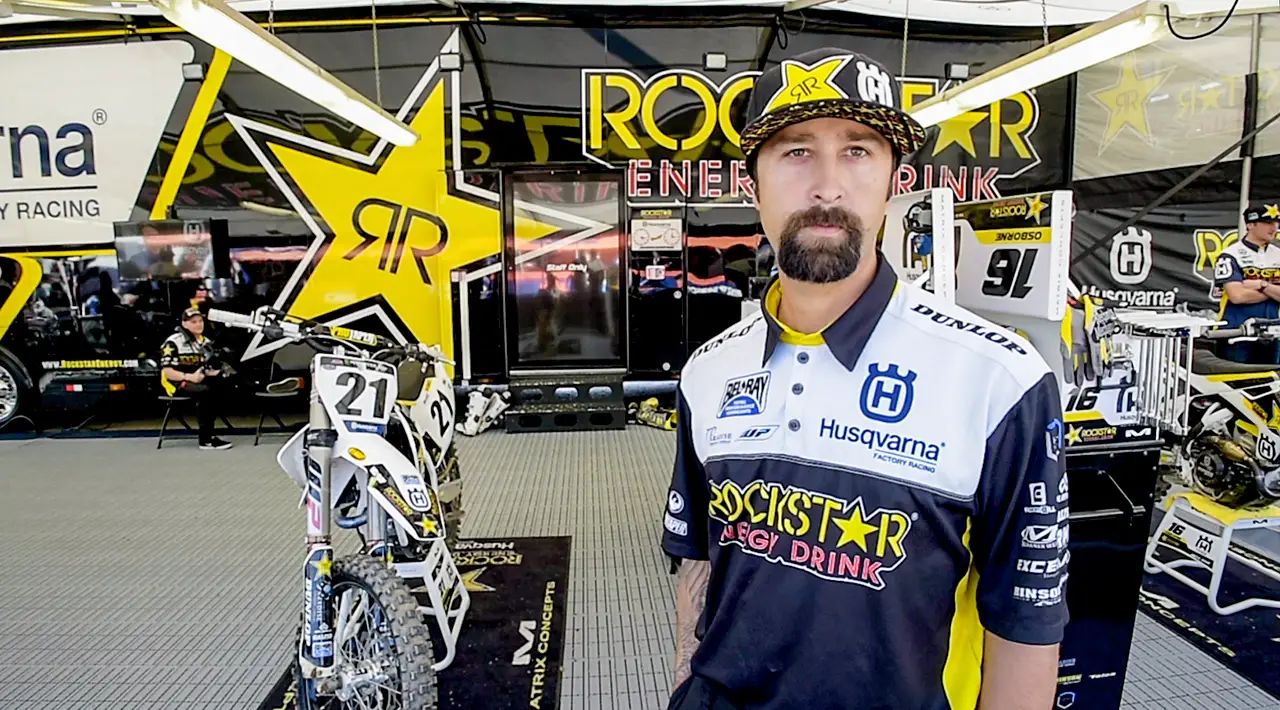 Chris Loredo is the mechanic for Jason Anderson. He has been with Anderson through a few brand changes and is now on the Rockstar Energy Husqvarna team.
How many years have you been wrenching for Jason Anderson? This is my third year with him.
Did you meet him through the Rockstar team or did you know each other prior? I didn't come with him to the team. I did know him previously before I joined the team. It really was just timing more than anything. He needed a mechanic at the time and I needed a rider. It all fell into place and ended up working out. It was good for the both of us.
Did you start out riding? Yes. I have definitely been doing this for a long time. I grew up racing motorcycles. I started that when I was three years old. It is kind of all I've ever done, you know, going to the races and riding motocross. I did the best I could to make a career out of racing. That didn't work out too well for me. I kept on getting hurt. I decided that I still wanted to be around and involved in the sport. I thought the next best thing would be to become a mechanic for a rider. If I couldn't get myself some good results, the next best thing would be to try and help someone better themselves. I take pride in getting someone to achieve the best out of what they can do and build the best motorcycle for them.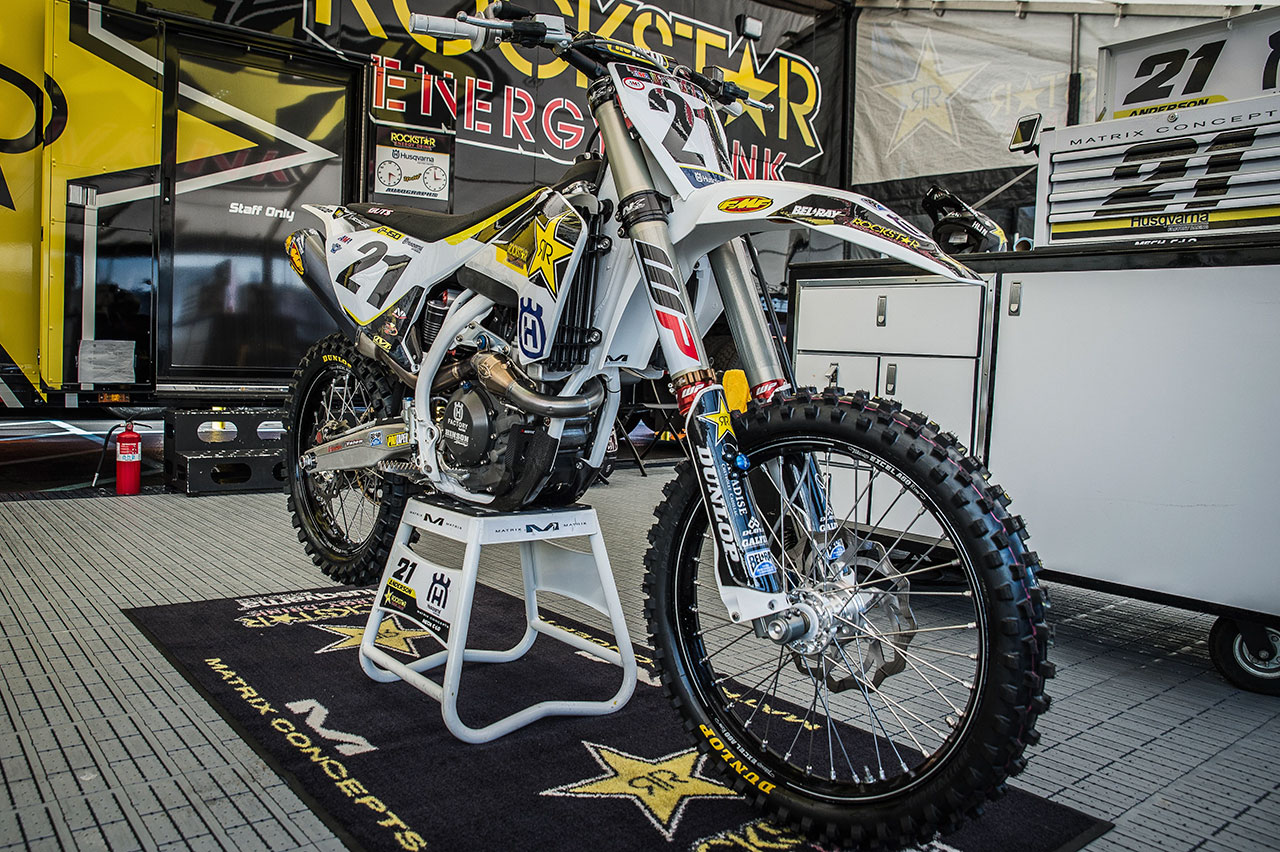 El Hombre's steed.
Are there any major differences working with the Husqvarna machine compared to the KTM? I think every bike has its own unique traits to it. All dirt bikes generally have the same basic things on them, but each brand has things you have to do a little differently to achieve the desired feeling by the rider.
Do you work on the bikes during offseason or does someone else? For us mechanics there really is no offseason. There is really only a week or two between the final round of the AMA Nationals and the first week of Supercross testing. We don't really have an offseason. There really isn't much time to kick back. We are always trying to make the bike better and achieve that top step on the podium. Making the motorcycle faster and lighter is key. Anything to improve the results. With a new bike it is even more work because we are still learning all of the kinks, like what not to do and also what to do. What breaks and what doesn't. How to make the bike safer without sacrificing performance.