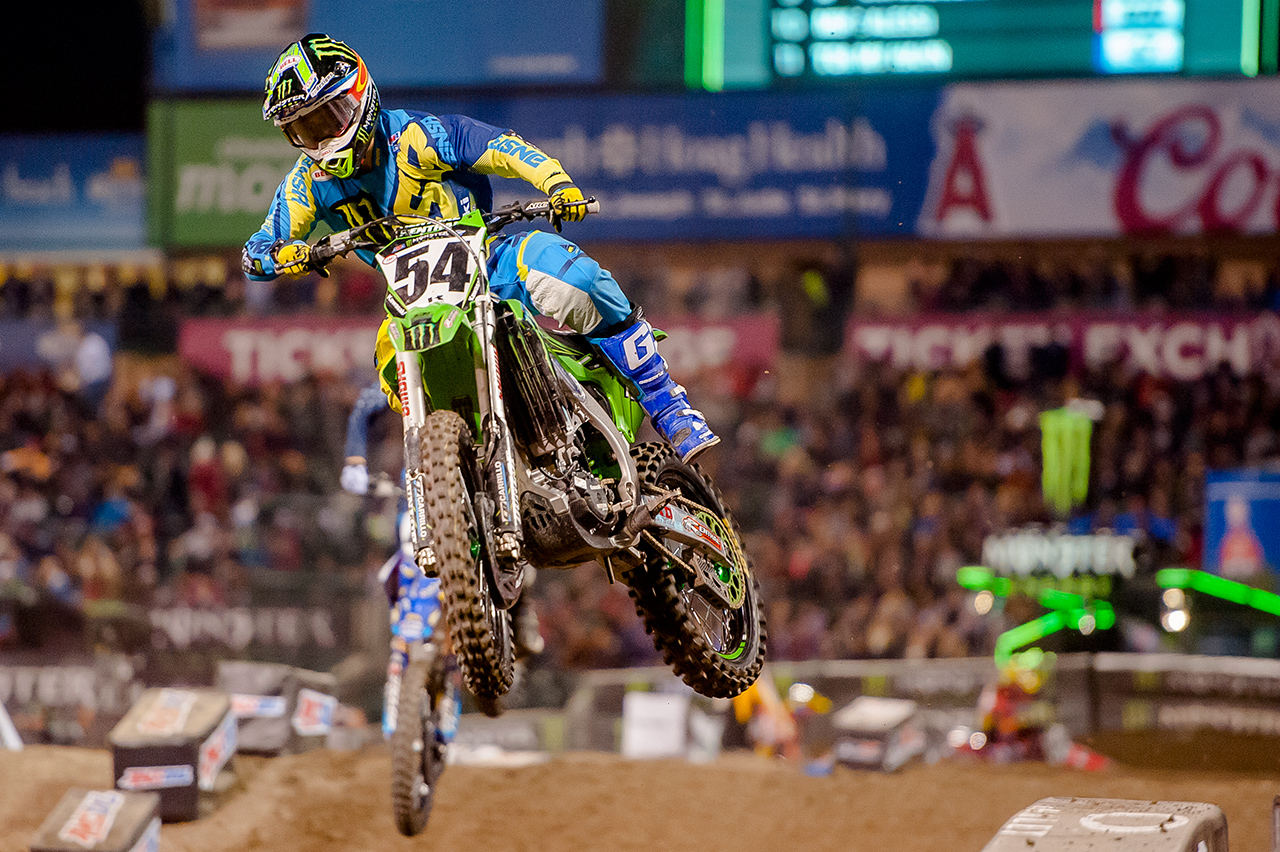 Wil Hahn from Supercross this year.
Wil Hahn currently rides for Monster Energy Kawasaki. Unfortunately, he has been out with an injury since a crash at the 2016 Atlanta Supercross that involved Phil Nicoletti and Andrew Short. The crash resulted in a broken collarbone, broken scapula and a torn labrum. He was 12th in the championship at the time. Hahn has been unable to race since then. Hahn knows all about injuries, having missed chunks of many seasons years prior. Just last year he was injured in the opening practice session at the Anaheim 1 Supercross and later had another injury in the middle of the National season. His career hasn't been all lows, though. In 2013, Wil won the 250SX East Supercross for the Geico Honda team.
How are you feeling now that you have had time to heal? It is getting better. I am finally getting my shoulder strength back. It has been quite a long process. Lots of rehab and a few setbacks here and there, but it is part of the process. I am excited to finally go riding next week.
What was your perspective of the crash? Andrew Short and Phil Nicoletti ended up hitting in the air and somehow, someway, Short's bike came across the track while I was in the air and I had nowhere to go.
What got you started in racing?  My dad and older brother (Tommy) were into riding. Whenever you are a younger sibling, you follow what your older sibling does. Whatever my older brother was doing, I wanted to do it. So it was like follow the leader.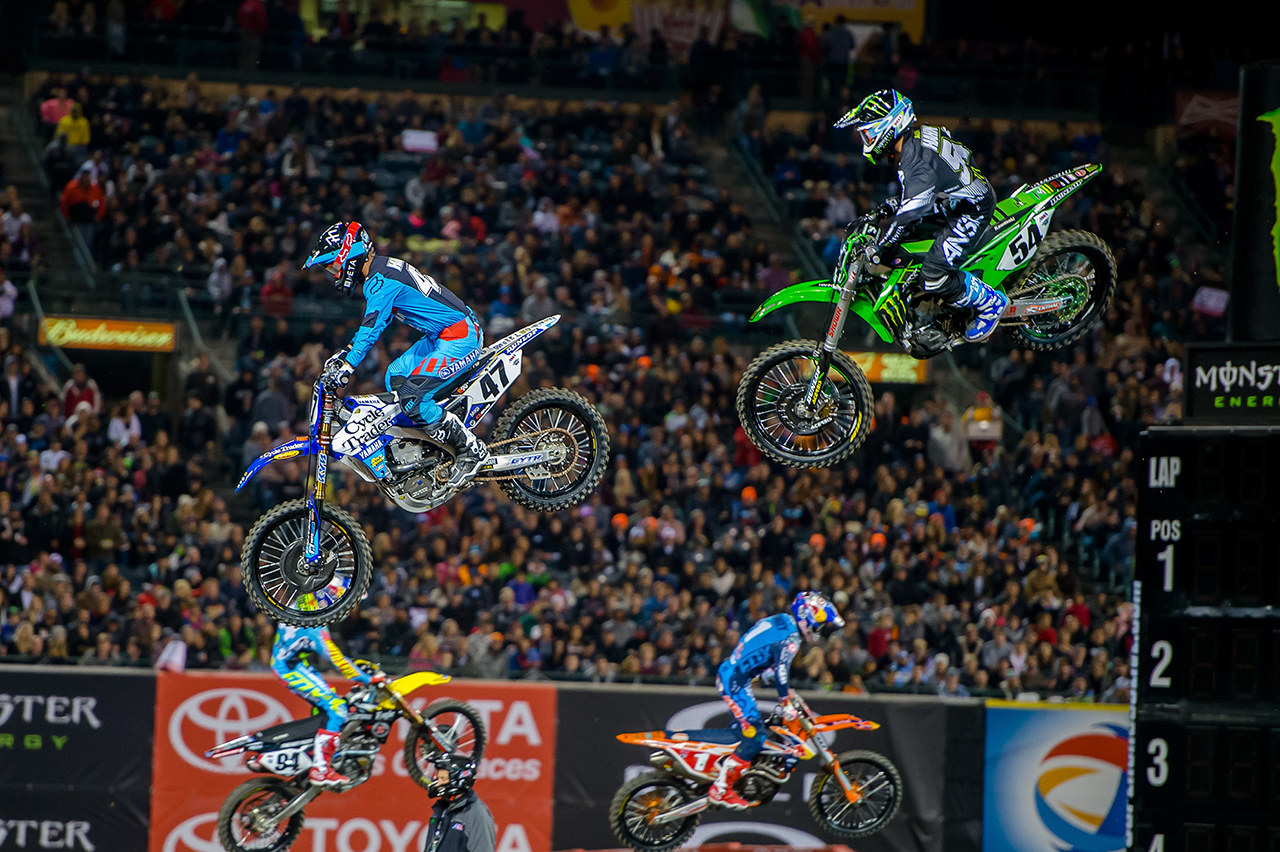 Wil (54) and Tommy Hahn (47) battling in Anaheim.
Do you hang out with your brother more when you're both out with injury? Yes and no. We were so attached growing up that it was just something that still happens.
You and Davi Millsaps got along well at Kawasaki. Did you play any good pranks on him? A little bit here and there. We went back a bit and it was a good time on the team.
Will you race the last few Nationals? That is the plan. Hopefully I can make the last one or two races and then for sure do the GP's in the States.
Will you be with Kawasaki next year? No, unfortunately I won't be with Kawasaki next year, but I have an exciting future and hopefully I can announce it before too long.