MXA MOTOCROSS RACE TEST: 2018 YAMAHA YZ125 TWO-STROKE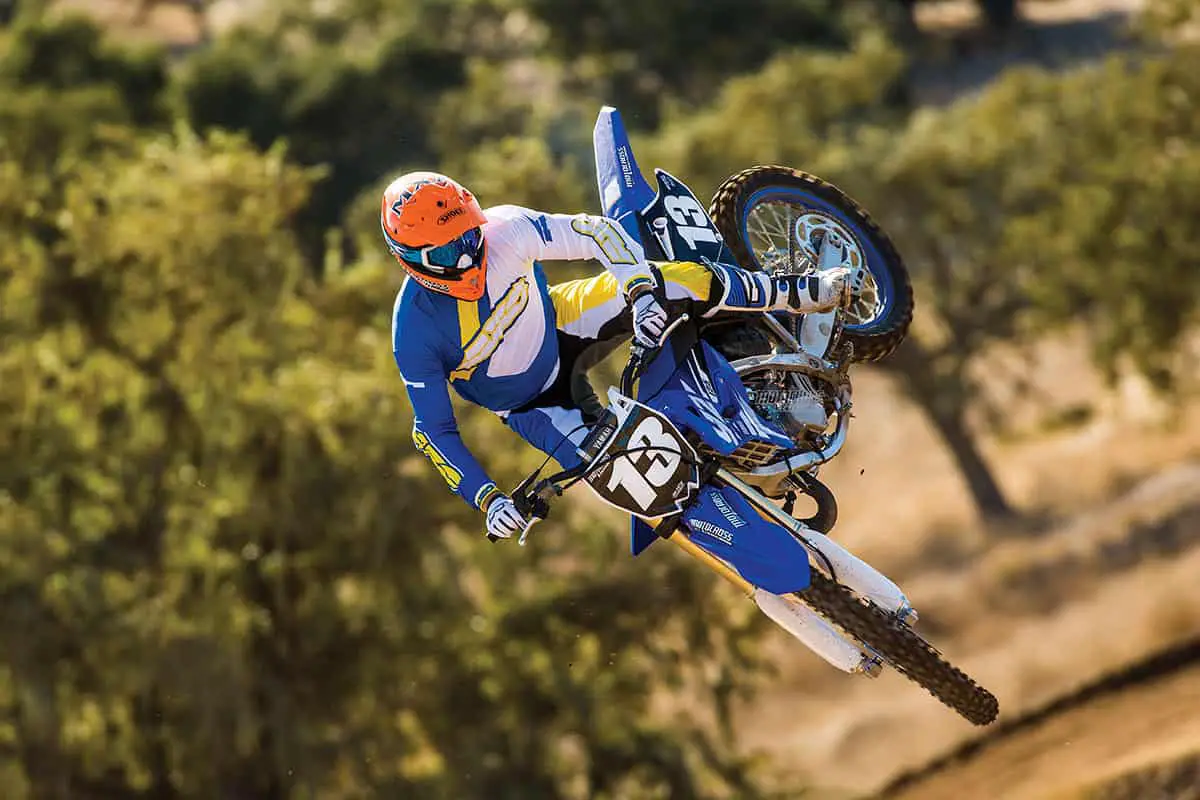 Q: FIRST AND FOREMOST, IS THE 2018 YAMAHA YZ125 BETTER THAN THE 2017 YZ125?
A: That is a good question. It all depends on your color preference. If you like blue rims better than black rims, then you're in luck. If you like black rims better than blue rims, we recommend you buy a 2017 YZ125. We could go either way, but we are guessing the consensus will be black rims, as the 2015 YZ125 models and all prior YZ125s had silver rims. What color rims did those buyers choose when they replaced the silver rims? You guessed it, black. There were only a handful who dared to be different from the rest and chose blue-anodized rims for their small but mighty smokers. Oh yeah, did we forget to mention the 2018 YZ125 also has BNG?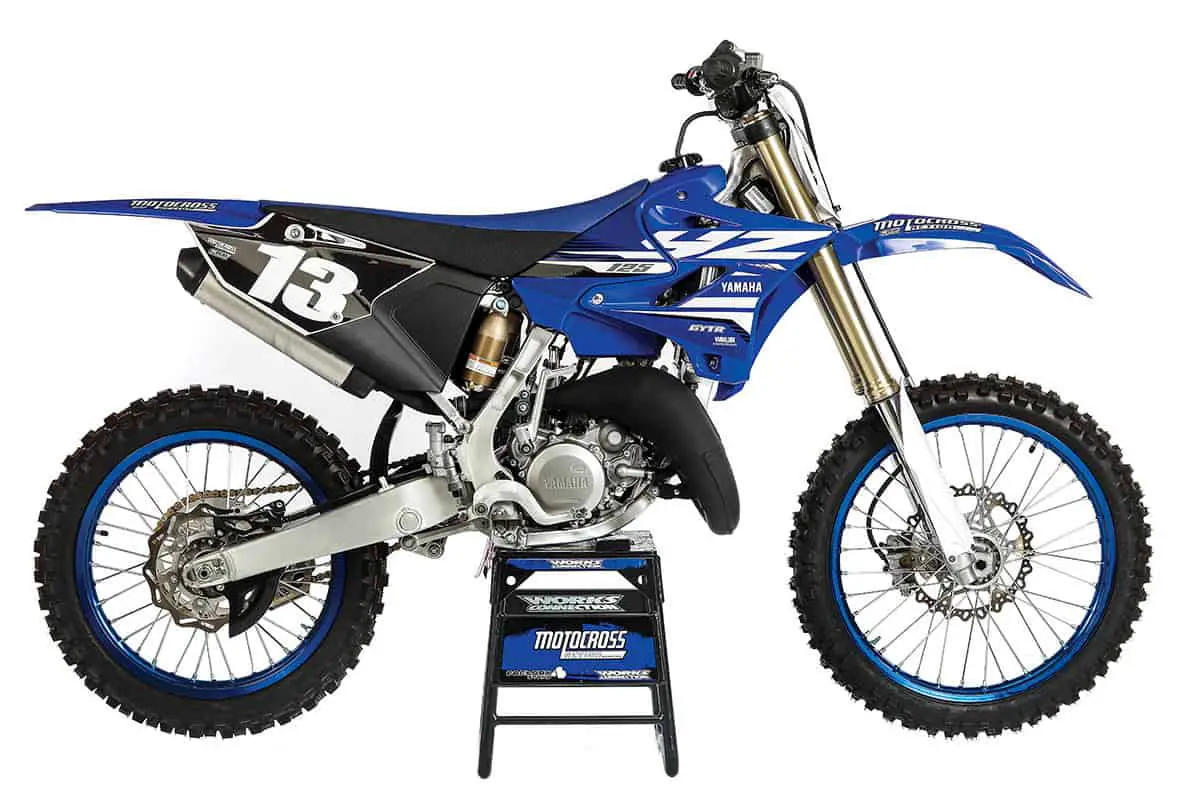 The 2018 Yamaha YZ125's biggest competitor isn't Husqvarna, KTM or TM, it is used YZ125s. Yamaha needs to reinvent the YZ125 to get buyers to stop buying the old ones.Q: WHO SHOULD BUY THE 2018 YAMAHA YZ125?
A: To be completely honest, nobody. At least not a new one. For any blue-collar worker, it is a waste of money. And, if you are a blue-collar worker with a kid ready to make the jump to 125s, it is an even bigger waste of money. $6499 is a big chunk of change when you can find a good-condition, used YZ125 for half the price. A newbie on big bikes is going to lay it over more than James Stewart on a YZ450F. Clutch and brake levers will be broken. Front fenders will be scratched up, and clutches will be smoked. It will take most kids some time to get used to the taller bike. Tip-overs are inevitable. Used is the way to go for newbies.
Most people know that the 2006 to 2018 Yamaha YZ125 models are almost identical. In 2015, Yamaha dressed the smoker in new clothes to mask its age. It may look better, but it is the same mechanically.
Q: DO WE LIKE THIS BIKE?
A: No, we love this bike. The fun factor is through the roof for riders who don't mind working for it. This smoker handles like a dream. A good YZ125 rider can put it wherever he wants—anywhere on the track. It is light and has decent power at higher rpm. The problem is, we don't love racing this bike unless it is against other YZ125s. It is a blast to race, but we dislike getting beaten by bikes with double the displacement. In stock trim, the YZ125 is just not competitive with 250 four-strokes or the KTM 125SX, Husky TC125 and TM MX125.
Q: CAN YOU MAKE THIS BIKE COMPETITIVE? 
A: Of course. All it takes is money. To buy a brand-spanking-new 2018 YZ125 off the showroom floor will cost you $6499 before taxes, uncrating fees, assembly fees and miscellaneous fees. That is $500 cheaper than its prime competition, the KTM 125SX. A few Benjamins go a long way on a 125 two-stroke. What would we spend our money on? Here are three simple and cheap steps to improve the YZ125's power.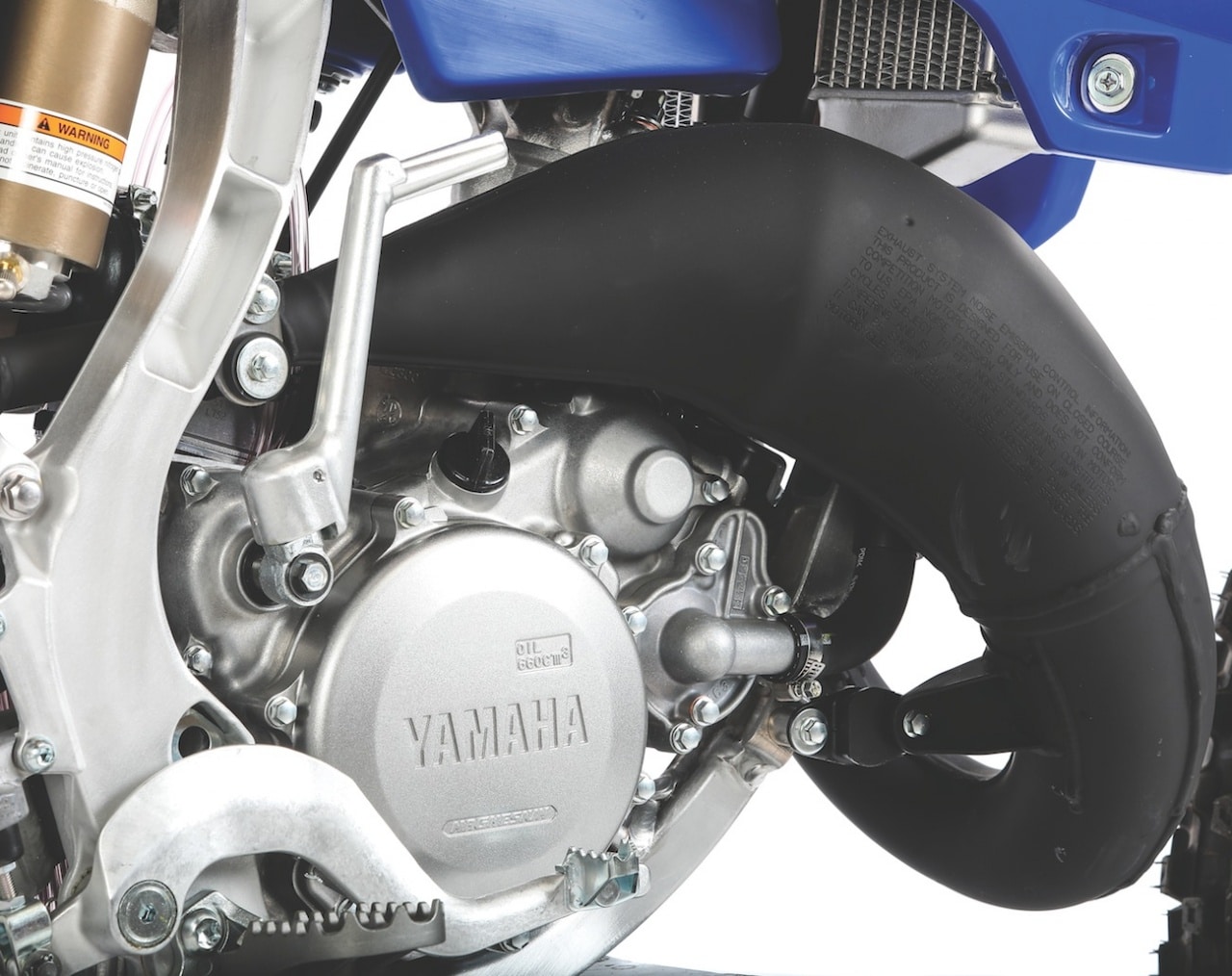 (1) Pipe. For less than $250, you can gain around 2 horsepower with an aftermarket pipe (add in $135 for a silencer). We have had great luck with both Pro Circuit and FMF pipes. After a pipe, you are only one horse away from matching the KTM 125SX at peak.
(2) Reed cage. We run a Boyesen Rad valve or Moto Tassinari VForce4 reed cage to broaden the power. The $179.95 Rad valve or $158.00 VForce4 reed cage are complete replacement reed blocks and valve assemblies.
(3) Gearing. Adding one tooth to the rear, going from a 48 to a 49, will perk up second gear, gets you to third gear sooner and make the overall ratios between the six gears more user-friendly.
Q: IS $500 ENOUGH CASH TO MAKE THE YZ125 AS GOOD AS THE 2018 KTM 125SX?
A: No. Nay. Nein. Nyet. The KTM 125SX is as modern as a 125cc two-stroke gets. You aren't going to make the YZ125 modern for five bills. Instead, spend the $500 on one thing and one thing only—more power. On a small-displacement bike, power trumps suspension, handling, braking, clutch performance and turning. Although all these things make for an improved bike—and you can't discount the KTM's better clutch, brakes, handling, shifting and chassis—they matter less if you can make your YZ125 run like a scalded cat.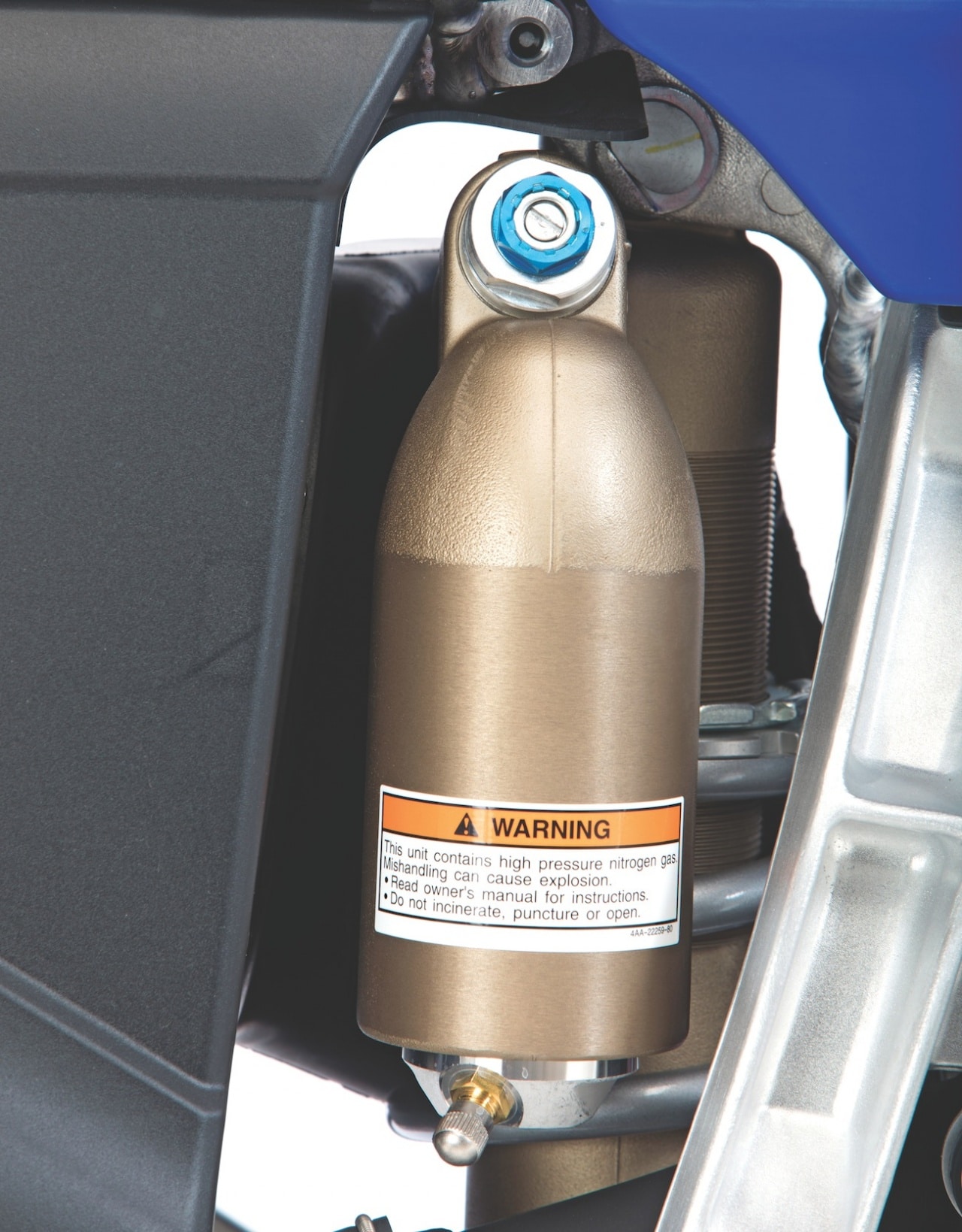 Q: WHY IS THE OLD KAYABA SUSPENSION SO GOOD?
A: It is crazy to think that 12-year-old Kayaba suspension components are still in the running for the best suspension crown. It doesn't make logical sense. Kayaba has made a plethora of different air and spring forks over the last decade, but they can't match SSS. Perhaps Kayaba is not allowed to share Yamaha's proprietary settings with any other manufacturer. It is like your grandma's secret meatloaf recipe.

We will have to say that after all this time, Honda has a set of Showa forks on the 2018 CRF250 that are a little better than the Yamaha Kayaba SSS forks, but not by much. KTM's WP AER air forks are also closing the SSS fork gap.
Q: WHAT WOULD WE DO IF WE WERE YAMAHA?
A: Yamaha already knows how to make its YZ125 significantly better than it already is. How do we know? There is a Yamaha GYTR YZ125 high-performance kit that is only offered in Europe. It includes a different cylinder head, GYTR piston, VForce Reed Valve, pipe, silencer, heavier magneto, CDI box and different jetting. The downside is, it costs a little over $2300. You can find it at www.yamaha-motor.eu/uk. Yamaha needs to take this kit, reproduce it in production form and join the current decade. Or, sell a YZ125 Limited Edition GYTR model. Our bet is, they would fly off the showroom floors.
Yamaha is the smartest of the Japanese motorcycle manufacturers when it comes to motocross bikes, but you really don't have to be smart; just watch what KTM does and duplicate it. Yamaha kept two-strokes in production when all the other Japanese manufacturers decommissioned them. Yamaha saw the popularity of the offroad market and built the YZ250X to get a piece of what is a giant pie for KTM. And, they have now introduced a YZ65 to try to get a share of the youth market that belongs lock, stock and barrel to KTM and Husky. Yamaha needs to send a market analyst out into the field to see that two-strokes are coming back. Yamaha is in the best position to attack that market with a passion, but not with its current wishy-washy approach of selling the same bike for 12 years.
Q: CAN YOU CONVERT A 2006 YZ125 INTO A 2018 YZ125?
A: Yes. There have only been minor changes since 2006 on the YZ125. None of these changes have been significant enough to obsolete the older models. In 2007, the YZ125 switched from Renthal 7/8-inch bars to Pro Taper 1-1/8 oversized bars. In 2008, it got stiffer fork springs, and 2009 brought a lighter brake-hose clamp. In 2011, the YZ125 got a longer silencer, richer jetting and a white rear fender. In 2015, the aesthetics were upgraded, and in 2016 it got black rims and a gold chain. The plastics change in 2015 mimicked the look of the YZ250F's arrow design philosophy, but for the most part, all the new arrow plastic will fit on the older models. Here are a few tips about the plastic.

(1) Front fender. The mounting of the new-style front fender was changed in 2015. Applied Racing (www.appliedrace.com) offers a bottom clamp that has the new-style mounting for the front fender, and there are aftermarket look-alike fenders that fit the old bolt pattern.
(2) Airbox. Although the new airbox looks very different from the old one, it will bolt on the older frames with no hassles (as the subframe and air boot have not been changed). Even simpler, Cycra has designed aftermarket side panels that make the airbox and number plates on any 2005 to 2014 YZ125/250 look like 2018 YZ plastic (www.cycraracing.com).
(3) Rest of the package. Aftermarket companies like Cycra and UFO offer totally restyled plastic kits (side panels, radiator shrouds, front fenders, rear fenders and fork guards) that make almost any old YZ125 look more modern.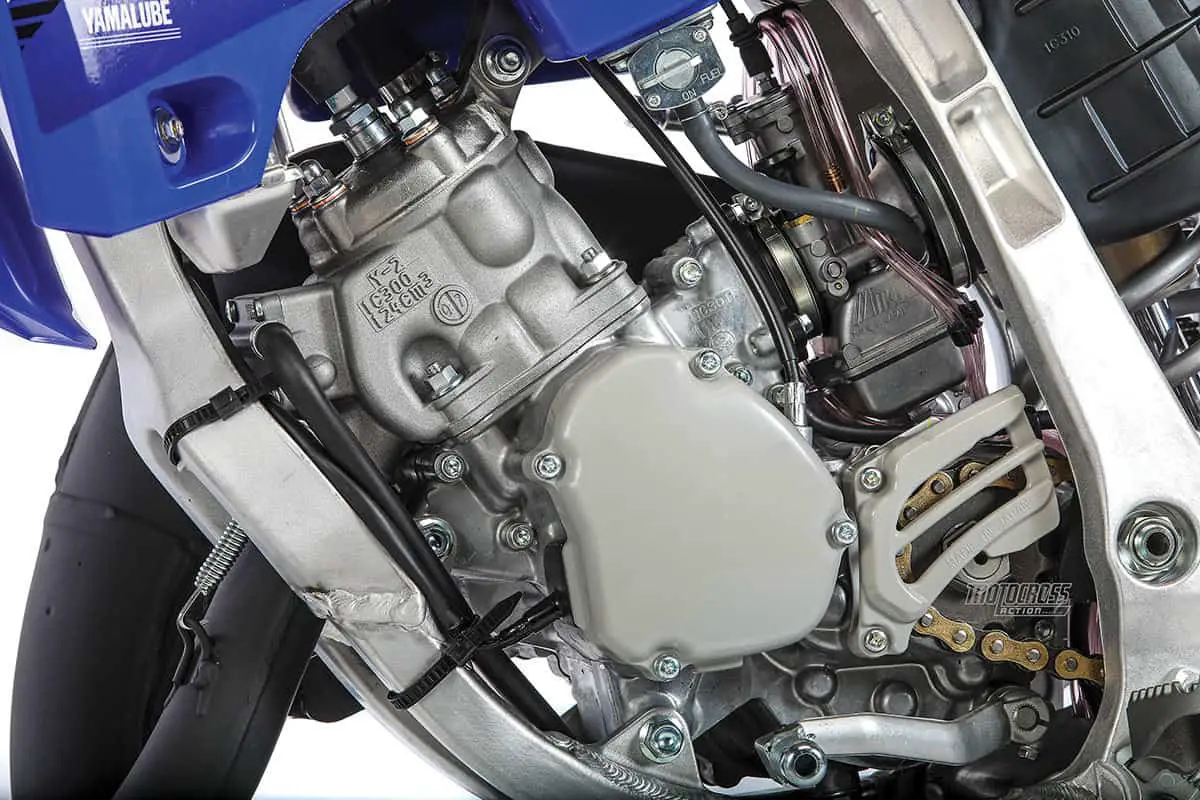 \Q: WHAT DID WE HATE?
A: The hate list:
(1) Chassis. We don't mind that the YZ125 chassis has flaws. Every bike has its imperfections. We just don't like that Yamaha has neglected this tiddler for the last 12 years.
(2) Engine. It is an easy-to-ride engine that is gutless by today's standards. The clutch has to be abused to keep it in the meat of the powerband. You can buy power, but it will cost you.
(3) Front tire. Dunlop's less-than-stellar Dunlop MX52 front tire makes the YZ125 front end feel worse than it actually is. Invest in the best rubber possible. Most MXA test riders choose to run a Dunlop MX3S front tire. It works better than the MX52 in most conditions; but, keep in mind, it wears faster than the MX52. We don't mind running an MX52 on the rear—if the conditions are on the hard side.
(4) Powerband. We don't hate the YZ125's powerband; we just think it needs to step up to the plate. It is as though Yamaha's engineers are still competing against the CR125, KX125 and RM125. Hate to break it to you, but those bikes are long gone. The real competition is KTM and Husky.
(5) Price. To sell motocross bikes in the modern era, you need motivated buyers. That won't happen when you can buy a used YZ125 or YZ250 for half the price of a new one and rebuild the engine for under $250.
Q: WHAT DID WE LIKE?
A: The like list:
(1) Clutch. The clutch can take a beating better than Rocky in his prime.
(2) Suspension. Small, fat, tall, skinny, Beginner or Pro, the Kayaba SSS (Speed Sensitive System) components are the best suspension money can buy. Luckily for you, it comes stock on the entire Yamaha line.
(3) Maintenance. Anyone YZ125 two-stroke owner who is mechanically inclined can change a YZ125's top end. A Vertex replica piston kit will cost you $124.48 (www.vertexpistons.com). You could buy two YZ125 pistons for the cost of one YZ250F four-stroke piston.
(4) Bulletproof. Yamaha has the best reputation for lasting durability.
(5) Weight. At under 200 pounds, the Yamaha YZ125 is easy to ride and very agile.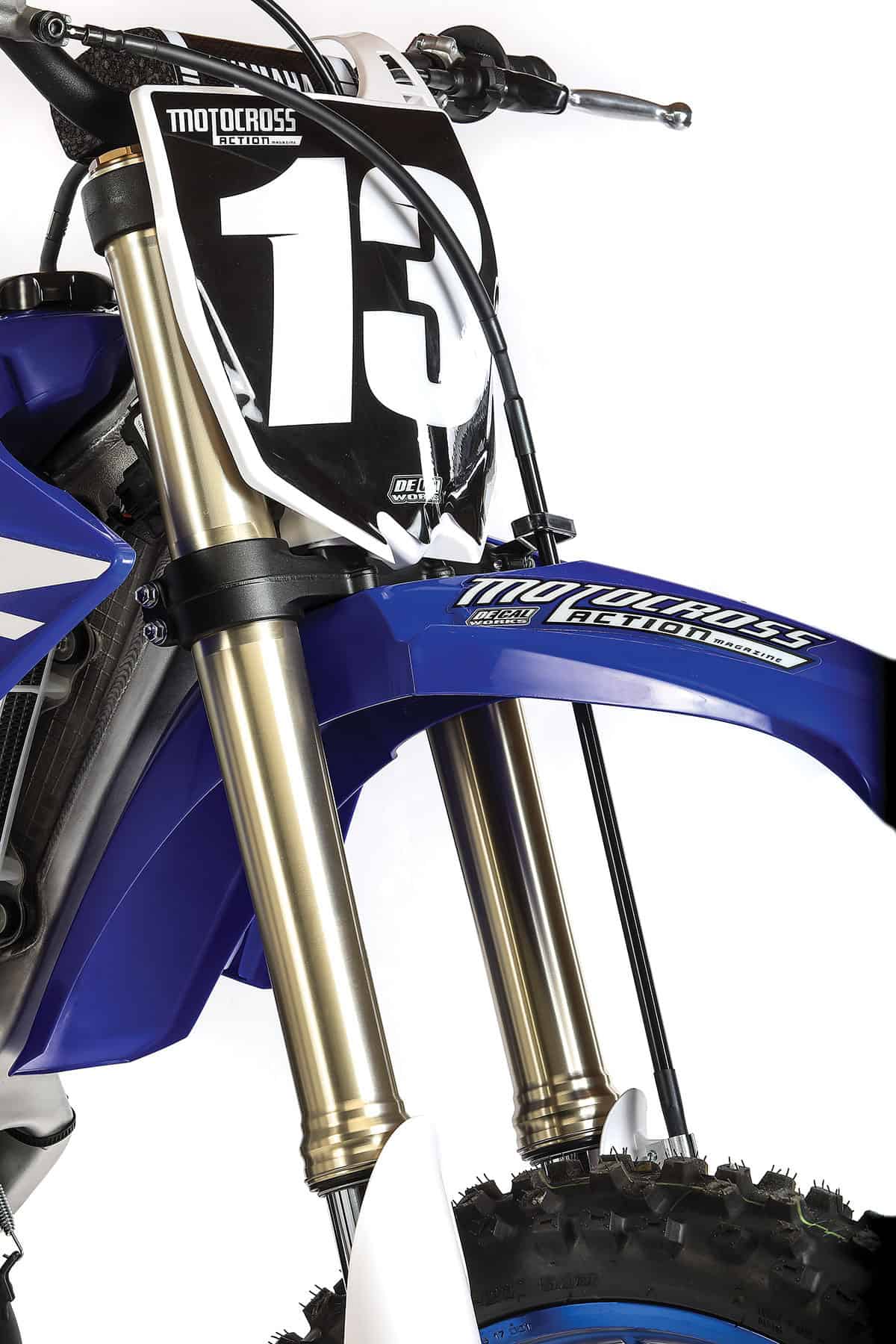 Q: WHAT DO WE REALLY THINK?
A: We think this bike still has a purpose. It suits newcomers to the big-bike class splendidly. It is a great entry-level bike. It has great suspension and is very light. As much as we criticize the YZ125, we are mostly critics of Yamaha's lack of R&D. When we are in the saddle of a YZ125, we put the boardroom complaints behind and have a smile from ear to ear. If you are a serious racer, the 2018 YZ125 isn't up to the standards of its fellow 125 two-strokes. We don't think it is too much to ask Yamaha to make some updates to the chassis and engine. We believe it is still possible to teach this old dog new tricks.
MXA'S 2018 YAMAHA YZ125 SETUP SPECS
This is how we set up our 2018 Yamaha YZ125 for racing. We offer it as a guide to help you find your own sweet spot.
KAYABA SSS FORK SETTINGS
For hardcore racing, we ran this setup on the 2018 Yamaha YZ125 (stock clickers are in parentheses):
Spring rate: 0.42 kg/mm
Compression: 12 clicks out
Rebound: 12 clicks out
Fork-leg height: 5mm up
Notes: These are awesome forks, made all the more terrific by the light feel and snappy input of the two-stroke engine. Obviously, if you are fast or fat, you might want to go stiffer on the fork springs. Faster riders can dial in more compression and use the crossover effect of rebound damping to get the stock fork springs to work.
KAYABA SSS SHOCK SETTINGS
For hardcore racing, we ran this setup on the 2018 Yamaha YZ125 (stock clickers are in parentheses):
Spring rate: 4.7 kg/mm
Race sag: 100mm (105mm)
Hi-compression: 1-1/2 turns out
Lo-compression: 12 clicks out
Rebound: 12 clicks out
Notes: The shock doesn't do anything funny. It tracks straight and is in tune with the bike. We love this shock.
YAMAHA YZ125 JETTING
Yamaha has its jetting down, and our 2018 YZ125 ran clean. Why wouldn't it? Yamaha has had 12 years to iron out the bugs. Here are the 38mm Mikuni TMX jetting specs:
Main jet: 430
Pilot: 40
Needle: 6BFY43-3
Clip: 3rd from top
Air screw: 2-1/4 turns out
Notes: Yamaha includes one richer (440) and one leaner main jet (420) with the bike. The current 6BFY43-3 needle is a half-clip richer than the old 6BFY42-3 needle used before the global spec came into play in 2011. If you port the engine or add an aftermarket exhaust system, consider going up on the main jet (440) or even adding a splash of VP C-12 to every 5 gallons of gas for safety's sake.