MXA PERFORMANCE GUIDE TO THE 2011 KAWASAKI KX250F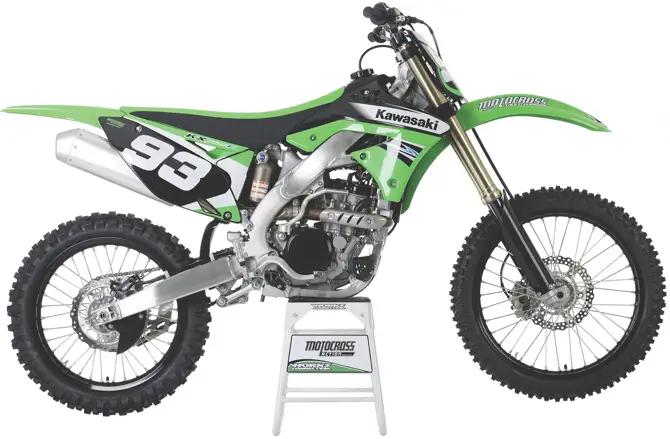 For 2011, the KX250F was dethroned by the RM-Z in MXA's 250F shootout, but make no mistake, the green machine is still a favorite among the MXA wrecking crew. Our test bike has been put through countless motos and test sessions in the search for improvements. As a result, the lock ring on the shock looks like shrapnel from a battlefield, having changed sag for test riders so many times. Each cranny on the bike has been filled with every type of dirt imaginable.
In testing, we paid extra attention to new features, namely the new SFF front suspension and EFI (Kawasaki calls it Digital Fuel Injection), but we didn't ignore any area of the bike. We tested Kawasaki's ignition/fuel programming tool, as well as some special Pro Circuit EFI settings that are outside the range of the over-the-shelf software. Even if the average guy could get these settings with the OEM tool, we wouldn't recommend them. As with many applications, the programming on the stock or exhaust system-equipped KX250F didn't yield significant results. The programming tool becomes valuable when significant internal engine mods are made.
Choosing the right modifications for a race bike is about taking advantage of strengths as well as minimizing weaknesses. A modification that greatly improves an already solid performing area of a bike is often better than a modification that only slightly improves a weak area. If the KX250F is your weapon of choice, you have chosen well, but you'll need to know how to sharpen the blade. Pay close attention to "MXA's Performance Guide" and take advantage of our experience with the 2011 KX250F.
Forks: Overall, we liked the cool, new technology and were satisfied with the performance of Showa's SFF (Separate Function Fork) system, but the forks were too soft for our reasonably fast, 170-pound-plus riders. We swapped the stock 0.93 kg/mm spring for a 0.97 kg/mm spring and spent some time tuning valving with Bones from Pro Circuit. Changes were made quickly, since both spring and valving changes only required removing and tuning one fork leg. There were significant improvements with the revalving. We recommend finding a reputable local suspension guy who will work with you.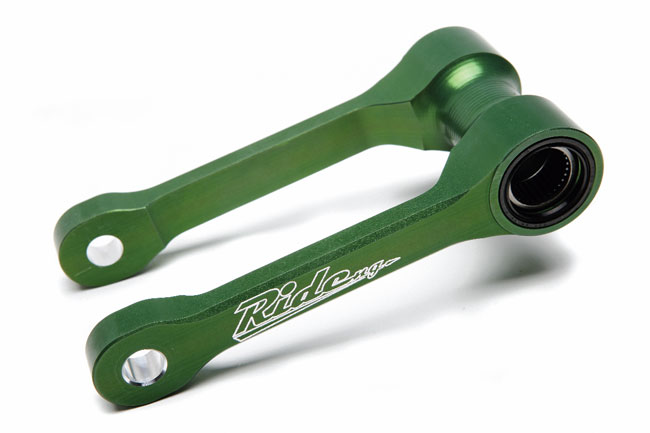 Shock linkage: Kawasaki always plays with specs to refine handling. This year, they reduced offset by 1mm and used thinner engine mounts, but a link still helps. Many companies offer similar lowering links. Ride Engineering's green anodized $210 link lowers the bike 5mm. The stock shock tends to wallow a bit. We turn in the low-speed compression, but too much can be a compromise. A longer link firms things up initially and holds the bike in a bit better attitude for straight-line stability and coming into turns aggressively.
Seat foam: Kawasaki seat foam breaks down in the first season of riding. If you enjoy the feel of straddling a big marshmallow, keep the stocker. For a firmer racing setup, look elsewhere. Guts Racing offers high-quality foam in multiple firmness options. They also have bumps, humps and seat covers for extra grip. Guts doesn't offer seat bases. You can order and install your own, or send your seat in for the pro treatment.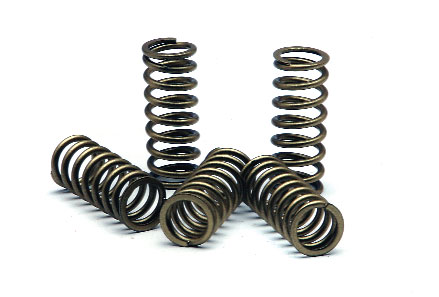 Clutch springs: Part of our clutch issue is a shifting issue. Even though Kawasaki changed the shifting mechanism again for 2011, we had trouble shifting under a load sometimes. Making tranny mods is a big step, but simply keeping the clutch in fresh working order helps. So, the problem becomes that the KX250F's clutch isn't the strongest. Stiffer clutch springs make for solid, crisp engagement and help extend clutch life. We found spring kits for $40, $59 and $70, but the best deal by far was Barnett Performance Products' kit for $18.25.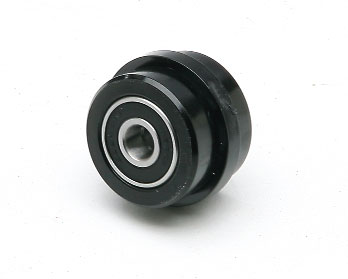 Chain roller: Kawasaki's little buzz saw-shaped rubber roller never showed any signs of wear?because it kept falling off of the bearing. After losing two in three rides, we called up TM Designworks. We always recommend aftermarket KX chain guides and rollers, because the stockers go south quickly. There are several sturdy plastic aftermarket chain guides, but TM Designworks' Factory Edition 2 is the only one that weighed less than stock. Plus, they have a new model coming out in the future that's even lighter.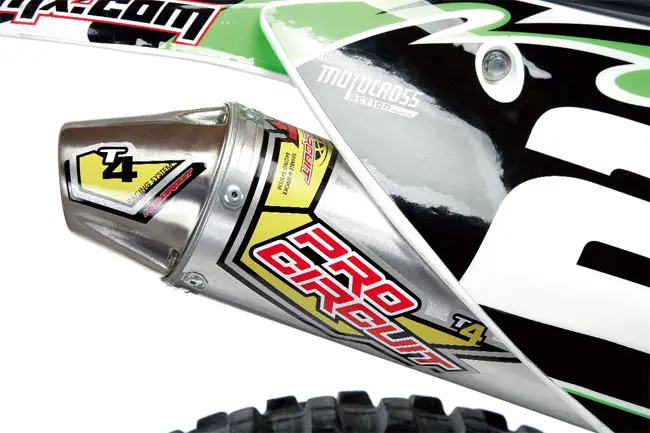 Exhaust system: Fuel injection has its positive points, but the current level of motocross EFI technology has side effects. We liked the powerband of the 2011 KX250F, but we had three issues. Luckily, all of them were addressed by the Pro Circuit pipe we tested. The stock power was electric and smooth. In other words, bland. The Pro Circuit pipe pepped it up. There was good power up top with the stock pipe, but there was a flat spot in getting there. The Pro Circuit pipe got rid of the dip. Overall power was down a touch, but the pipe ponied up.
Brakes: They aren't very crisp. Rather than spring for the oversize kit, the average rider can get away with an aftermarket brake line. A better-quality braided-steel line tightens up the hydraulic system and transfers a little more power from the master cylinder to the caliper for the same finger work. Even though we do complain about the KX's looks, we don't recommend aluminum aftermarket banjo bolts (stock is stronger) or master cylinder covers (the OEMs are proven not to leak.)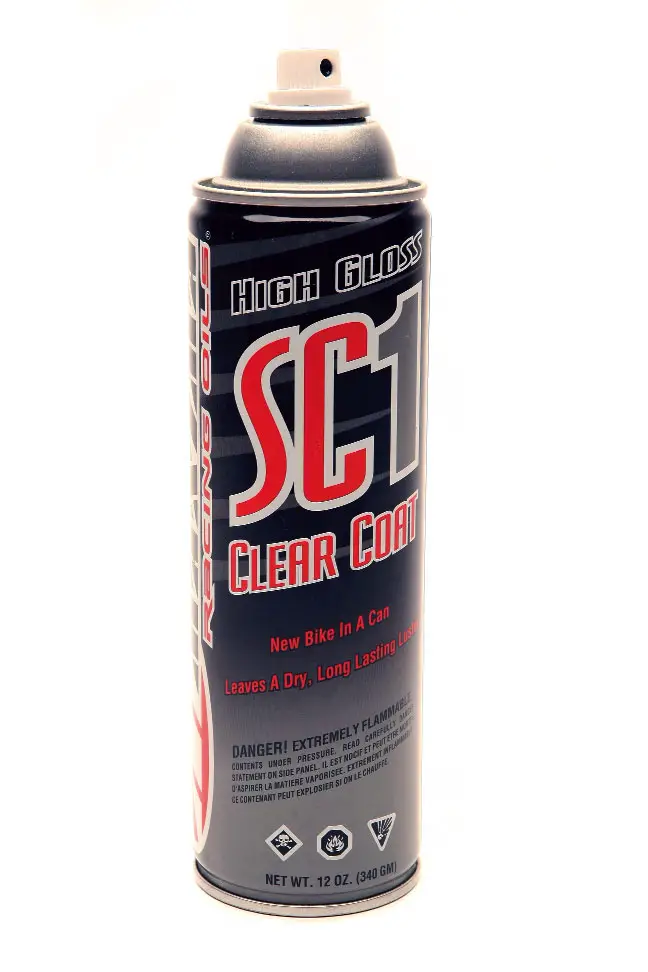 Cosmetics: No, not foundation and rouge, but just as easily mucked up. The worst part about a Kawasaki's rapid cosmetic deterioration is that when you show up to your second or third race with your brand-new 2011 and a proud smile, nobody even notices you have a new bike. It's a collective conspiracy among every black-coated part; every thin, poorly adhered graphic; and the buttery plastics. Good strategies include thicker, stronger graphics and plastics; bead-blasting and clear-coating the black parts; being very careful with tire irons; Maxima SC-1; and just a little extra attention. 
Shrouds and front number plate: None of Kawasaki's OEM fairing plastics are very sturdy, but the radiator shrouds and front number plate are most likely to break during use. If you ever need to make a hole in the plastic, an awl pushes through like butter. The radiator shrouds are often broken by knee brace hinges around the fuel tank or at the forward tip from snagging on a boot or the ground. The front number plate is right in the line of fire for roost. When ours eventually fails, we call an aftermarket company. Mxplastic.com will mount your DeCal Works backgrounds for free, and your full-graphics kit for $25.
Throttle tube: At Pro Circuit, they remove the stock Kawasaki throttle grip by turning it down to the plastic in a lathe. But, the race team runs their aluminum throttle tubes anyway, so why not skip the whittling? This year, we've been testing Pro Taper's Twister tube, which has a sealed radial ball bearing and a polymer bushing inside. It feels pretty nice, but for our money we would save 20 bucks and go for Pro Taper's regular aluminum tube. It won't splinter in a crash like plastic, and twisting friction is really about the same.