MXA PRO RIDER GEAR BAG: COOPER WEBB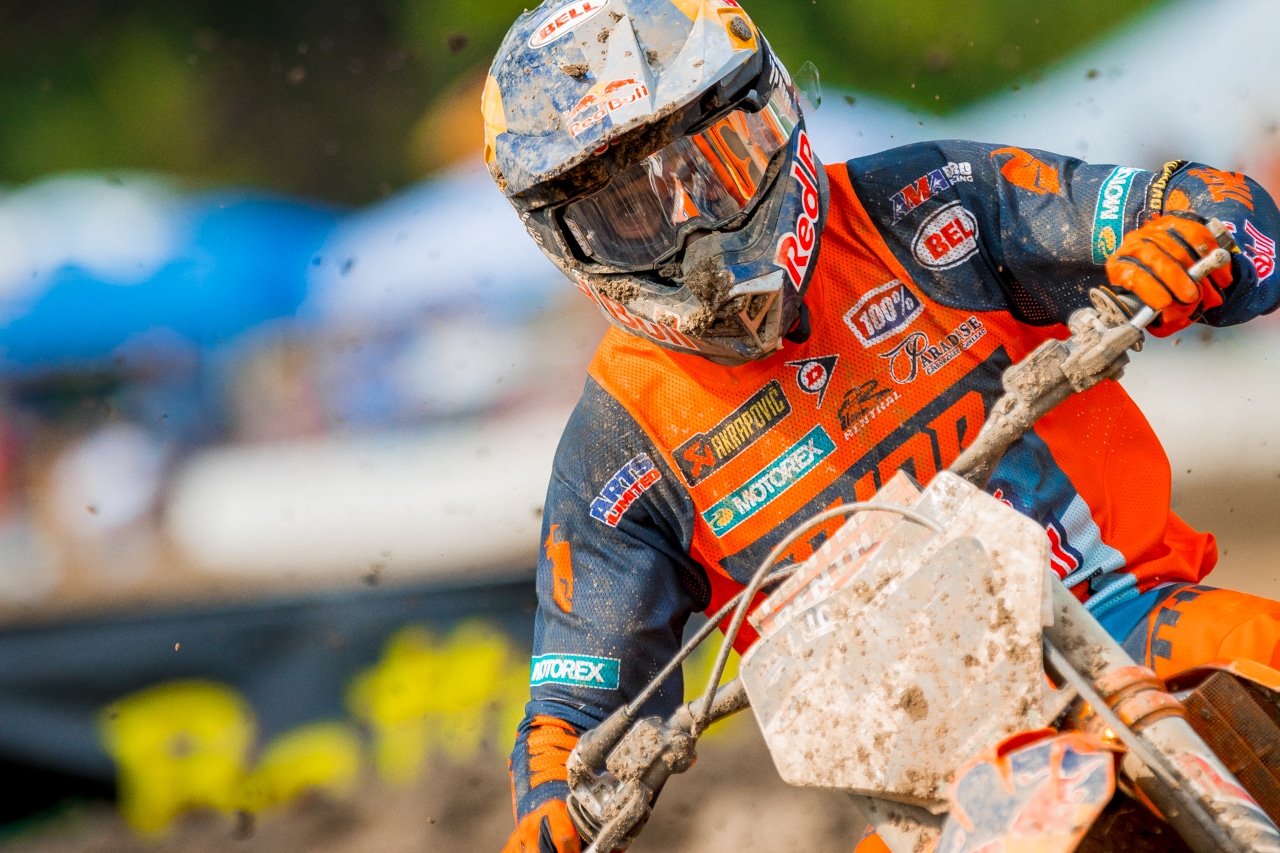 At Motocross Action, we like to keep up to date with whatever the top pros are wearing and the next best thing gear manufacturers have to offer. This is why we bring you Pro Rider Gear Bag, an in-depth look at what threads and protection the fastest racers in the world are wearing. We break down the pricing of each individual item featured on the rider as well as links so that if you want to look like your favorite rider, you can.
This week we look at Cooper Webb's Thor Pulse gear set paired with Alpinestars boots, Bell Helmet, and 100% goggles to complete with the kit. After suffering a back injury in the 2020 supercross season that was injured again during the first round of the Pro Motocross Season, Cooper remained off the starting line to prevent any more damage for the rest of the season. Thankfully he's back and looking as strong as he used to prepping for the 2021 Supercross Season. Scroll down below to take a closer look at the gear he wears.
Want to check out more gear the Pros wear? 
Cooper Webb taking the low line at the first round of the Pro Motocross Season
JERSEY: PULSE RACER ORANGE/MIDNIGHT JERSEY
Price: $39.95
Sizes: SMALL-3XL
PANT: PULSE RACER ORANGE/MIDNIGHT PANT
Price: $114.95
Sizes: 28 – 44
GLOVES: AGILE PLUS NAVY GLOVES
Price: $27.95
Sizes:  SMALL – 2XL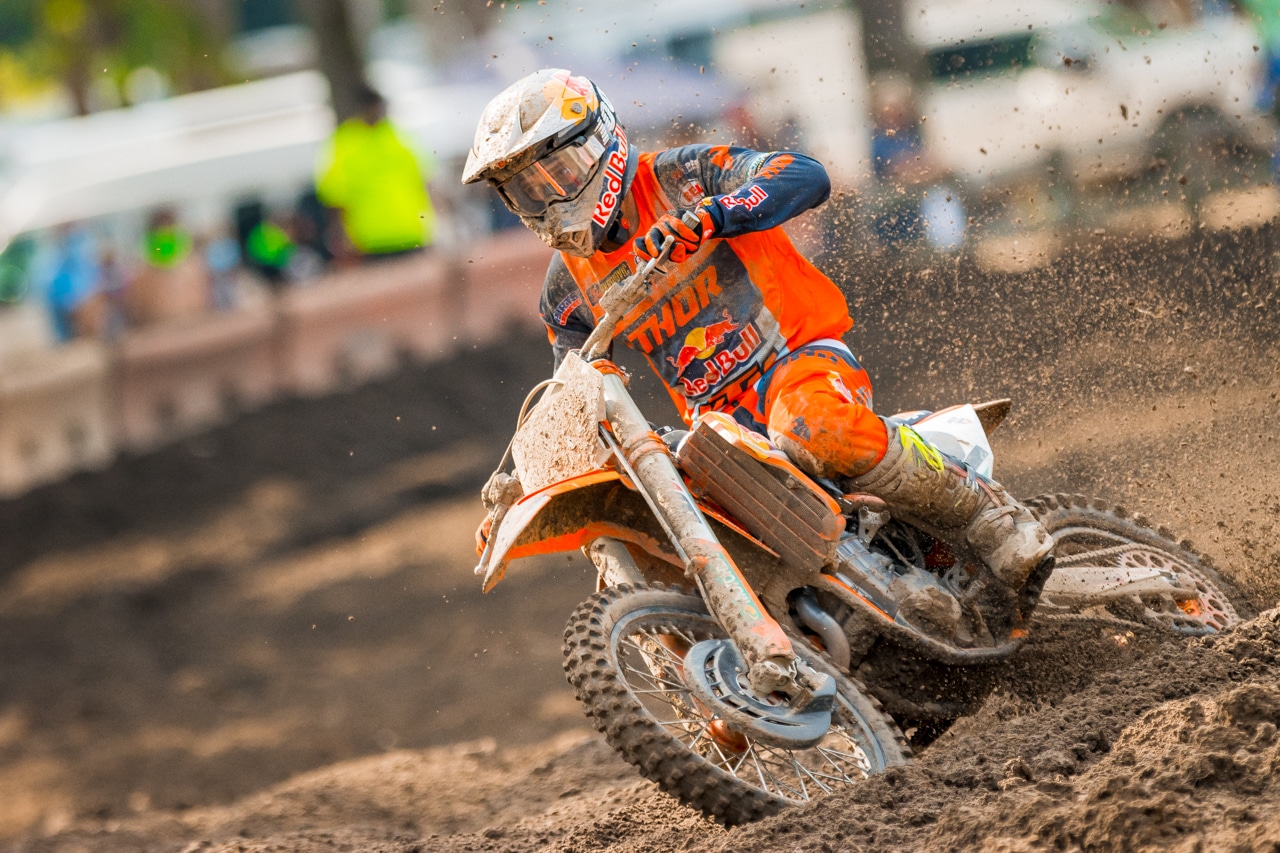 Cooper Webb's qualifying time was the fastest at the first Loretta Lynn's National
HELMET: Bell Moto 10 Helmet
Price: Not Released
Sizes: Not Released
BOOTS: Tech 10 Boots
Price: $599.95
Sizes: 7-14
GOGGLES: 100% Armega Goggles
Price: $90-$100
SUPPLIER CONTACTS:
Thor MX: www.thormx.com or (858) 748-0040
Alpinestars: www.alpinestars.com or (800) 409-0903
Bell: www.bellhelmets.com or (800) 216-9446
100%: www.100percent.com  or  (619) 876-4202