MXA PRODUCT SPOTLIGHT: 2021 MOOSE RACING'S SAHARA RACEWEAR
MXA PRODUCT SPOTLIGHT: 2021 MOOSE RACING'S SAHARA RACEWEAR
With one of the best ventilated jerseys on the market, you can feel as free as you look in Moose Racing's new Sahara gear. Its athletic fit and new pattern allow for a full range of movement. The high-quality, non-fading, breathable, sublimated graphics and lightweight ventilated design are designed to ensure maximum airflow and performance. The custom collar and stretch neck taping were added for maximum comfort. Jerseys are available in SM-3X. MSRP for the Jersey is $39.95.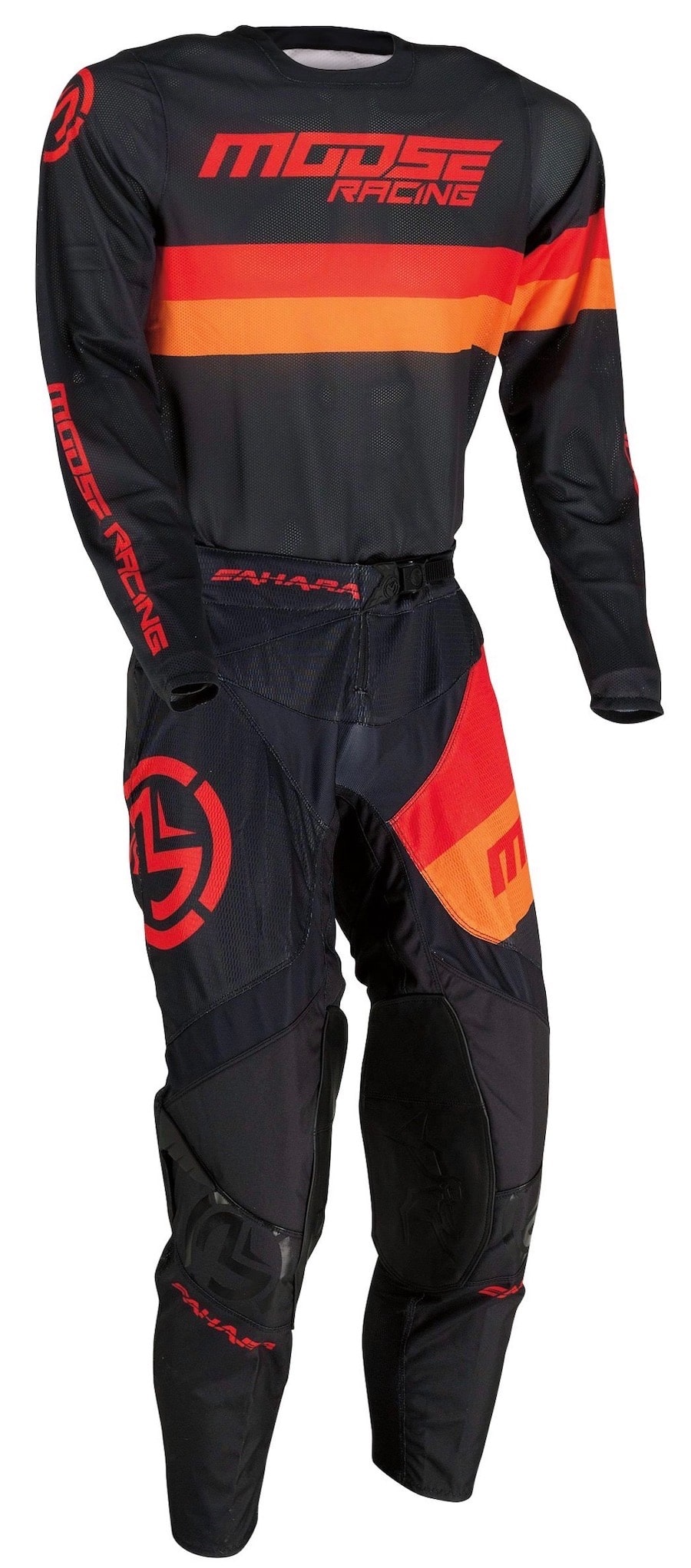 Moose Sahara black/orange/red.
Moose Sahara black/green.
Moose Sahara red/white/blue.
The Sahara pants also offer an oversized knee area with full grain genuine leather and a 3- point waist adjustment for the perfect fit. With highly ventilated polyester mesh throughout the pants and a reinforced high denier polyester seat and knee, these pants are meant to tackle any terrain you throw at them. Sahara pants are available in size 28 to size 42. MSRP for the pants is $129.95.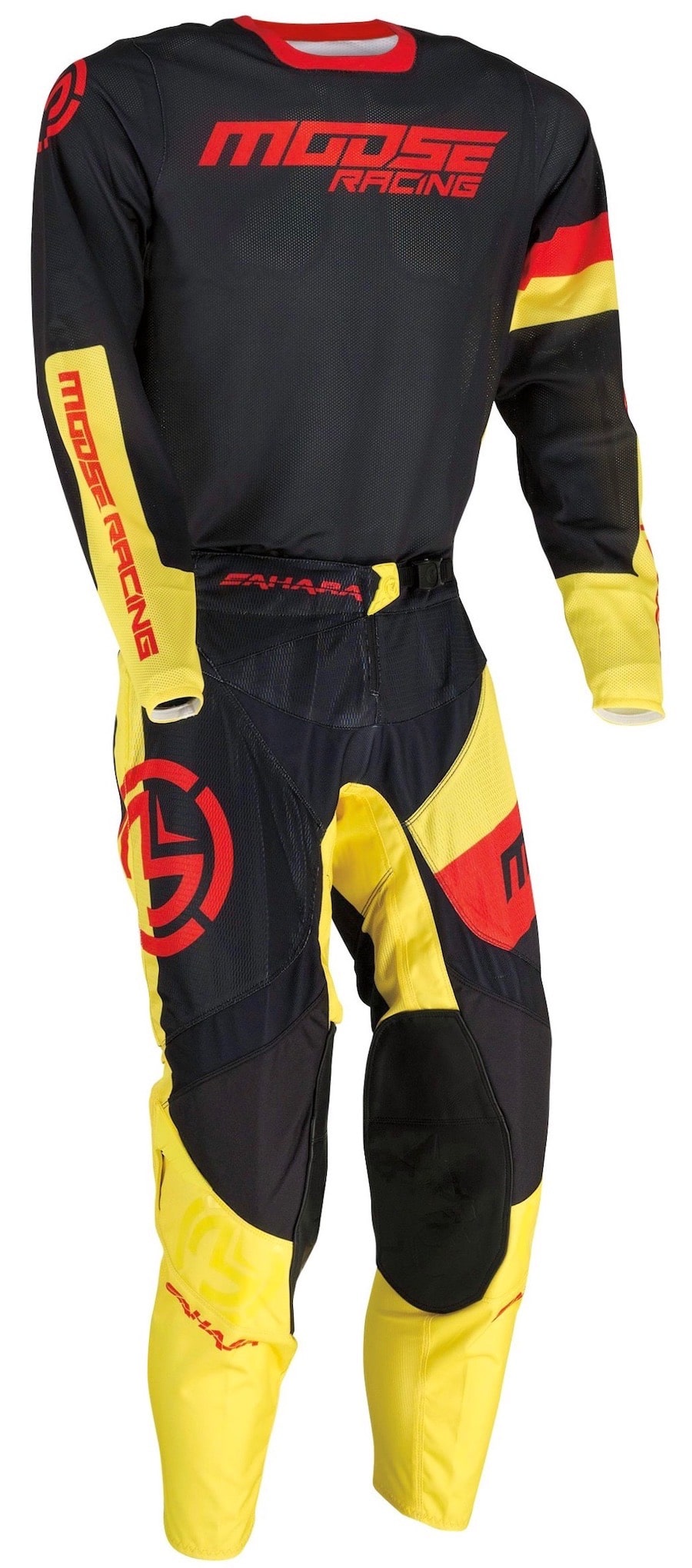 Moose Sahara black/yellow/red.
Moose Sahara Navy blue/hi-viz/orange/red.
Moose Sahara white/magenta.
Head to your local dealer or to www.mooseracing.com to check out the entire 2021 line up!