MXA PRODUCT SPOTLIGHT: FOUR POWER PARTS KTM PRODUCTS YOU NEED
MXA PRODUCT SPOTLIGHT: KTM POWERPARTS ACCESSORIES

KTM 60-PIECE 3/8″ TOOL BOX KIT
The most commonly used Torx, Allen, socket, screwdriver blades, adaptors, ratchet, extensions and breaker bar in a form-fitting case. It is design to make working on almost every KTM nut or bolt from 50cc to 505cc. Retail price—$145.99.
KTM 300CC FACTORY ENGINE KIT
All the parts needed to turn your 250SX into a 300SX (including cylinder, gaskets, piston, rings, cylinder head, black box, wrist pin, circlips and power valve). It is a bolt-on engine kit that boosts  power by 4.25 horsepower more than the stock 250SX engine. Retail price—$956.99.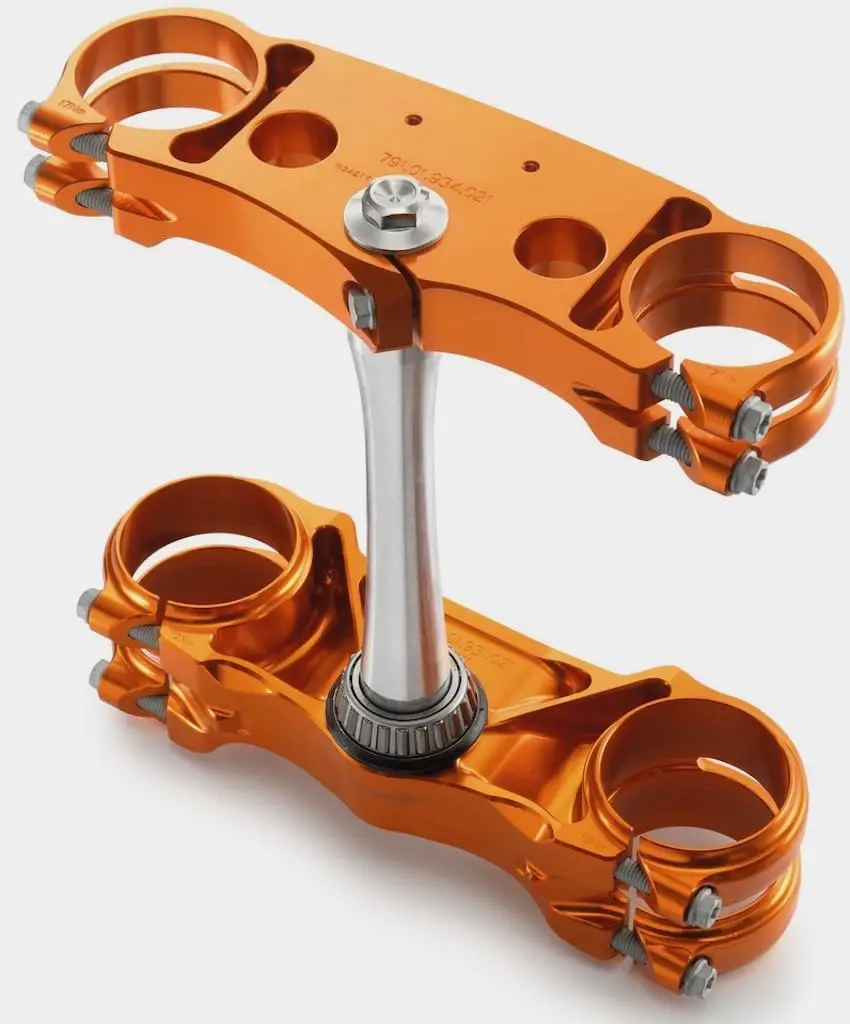 FACTORY TRIPLE CLAMPS
This orange anodized triple clamp includes the steering stem with the bottom bearing already pressed on. It features adjustable offset (20mm or 22mm) and a special split clamp design to optimize perfect grip on the fork tubes. Identical to the 2020-1/2 KTM FC450 Factory Edition triple clamps. Retail price—$623.99.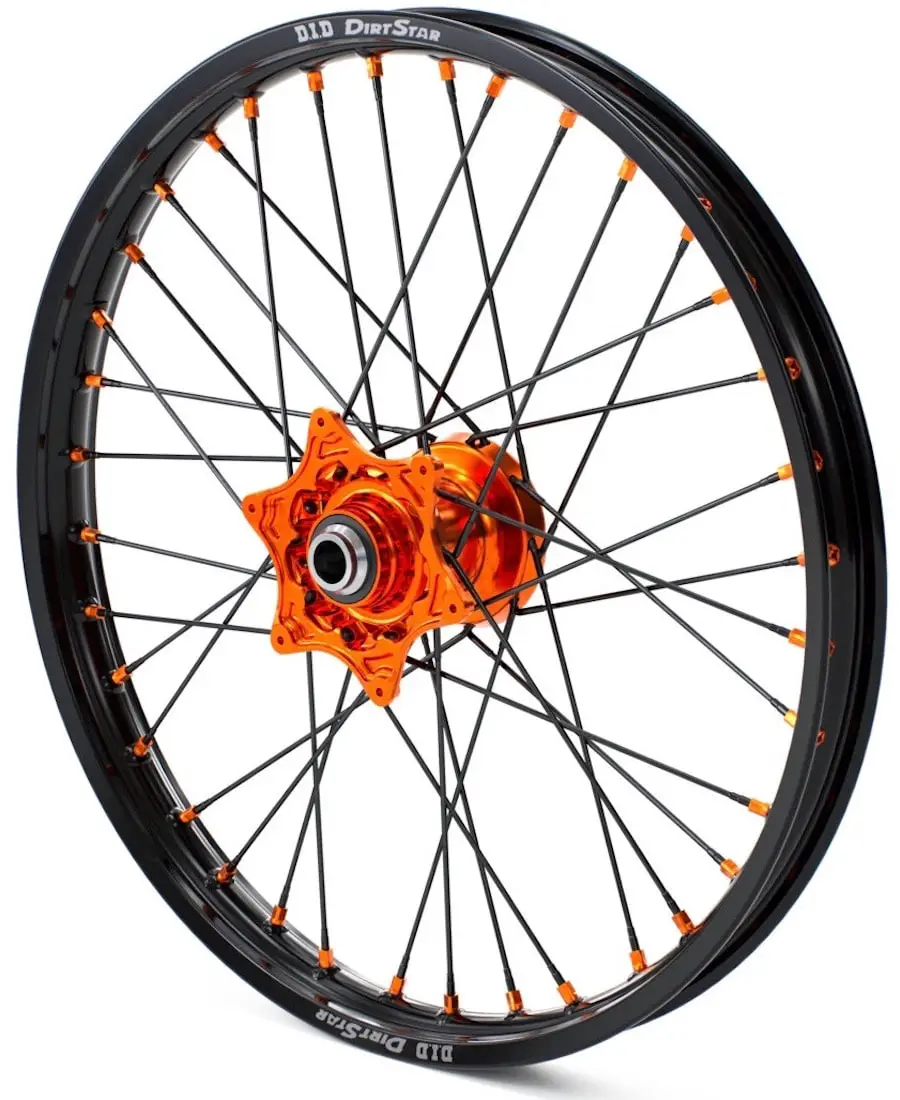 FACTORY WHEELS
The  orange anodized CNC-machined hubs are laced to D.I.D DirtStars rims with orange anodized aluminum spoke nipples with 36 black anodized spokes. The rear wheel comes in either 18-inch or 19-inch diameters on 2.15-inch DID DirtStar rims. Retail price—$424.99 (front), $99.99 (Rear).
KTM Power Powerparts are available at your friendly local KTM dealer. to find a KTM dealer near you Click Here.