MXA PRODUCT SPOTLIGHT: ODI EMIG PRO V2 LOCK-ON GRIPS

MXA PRODUCT SPOTLIGHT: ODI EMIG PRO V2 LOCK-ON GRIPS
We're a big fan of having as much grip as possible when it comes to racing. Squeezing the bike with your legs, not sliding down a stock Honda seat cover, and most importantly, having a firm connection between the handlebars and the rider. It's no secret that we're also a fan of ODI, with how successful their Emig Pro V2 system is, who isn't? The second generation of the Emig Pro Lock-On grips have improved ridges for your phalanges to grab onto as well as a reinforced end cap so when our clumsy photographer gets his grubby hands on one our test bikes, we're not wondering why the sides of the grips are missing. Scroll down below to check out some of our favorite grips on the market. And if you're wondering just how these grips are made, CLICK HERE as we toured ODI not too long ago.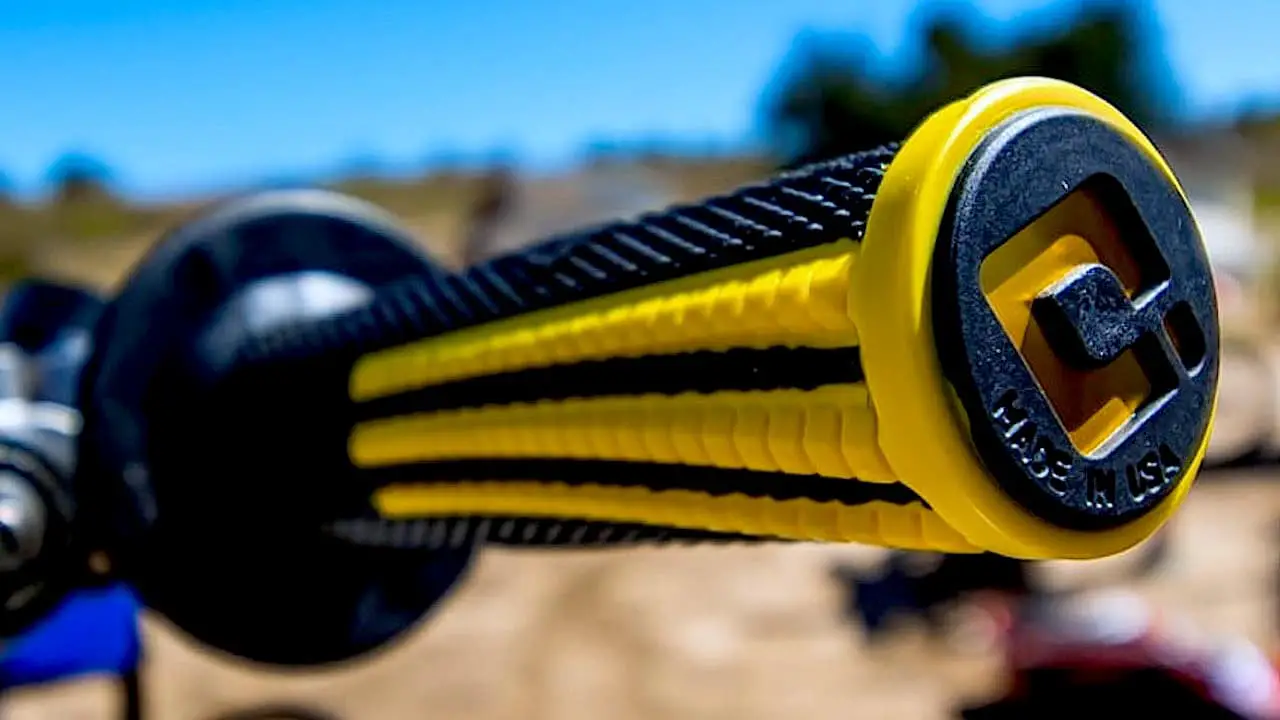 Here's a really, really, reallyyyyy close look at a grip. 
"After 5 years of success with the original EMIG V2 Lock-On Grip System, the collaboration between ODI and Jeff Emig has taken the feel of motocross grips to the next level. Countless hours of design along with multiple test sessions with top riders, to develop a grip built specifically around a Pro's needs that also provide maximum bike control to every level of rider. The New EMIG PRO Grip will be the choice of all motocross riders who want extra-soft compound for improved comfort, excellent control and less hand fatigue. Designed by Jeff Emig, developed and manufactured in-house at ODI Grips in Riverside, CA." – ODI
GRIP FEATURES:
Raised center JE logo pattern conforms to palms, improves padding & reduces vibration
Extra-soft, undercut independent ribs deliver lateral & rotational traction
Alloy reinforced end caps provide extra durability against grip blowout
ODI exclusive locking clutch-side collar attaches the grip providing 360° of Security
Simple Installation and Removal Without Waiting for Glue to Dry
Throttle Tube Included with Snap On Cam to match more models
No safety wire required means longer grip life, even in the event of a crash
Kit provides Cams for both 2 & 4-Stroke Applications
THROTTLE CAMS INCLUDED IN THE KIT: A, B, C, D, J & M.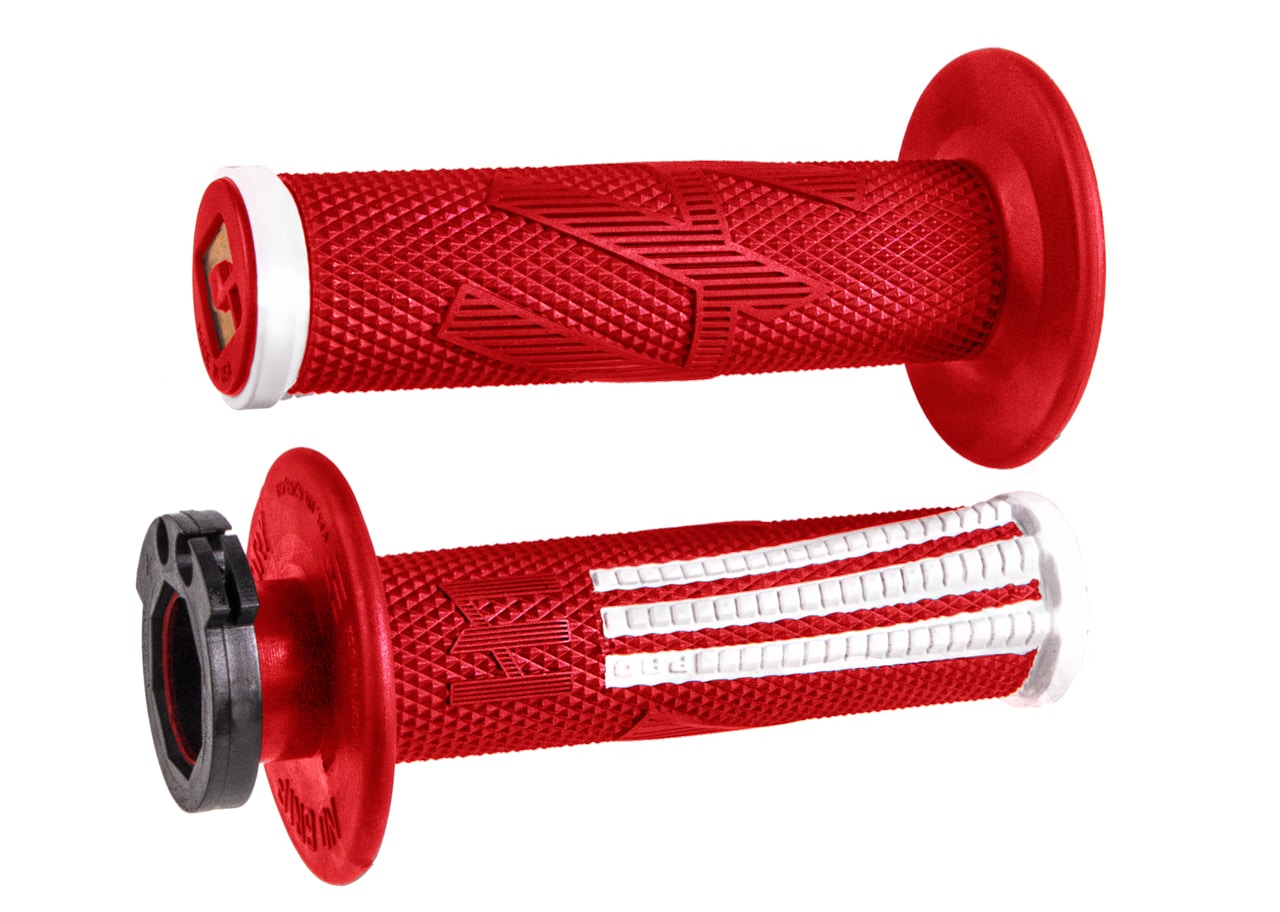 ODI has plenty of color combinations so don't be shy when it comes to checking out their website.