MXA PRODUCT SPOTLIGHT: POLISPORT'S YZ125/250 KIT WITH THE LATEST YZ450 FRONT FENDER AND NUMBER PLATE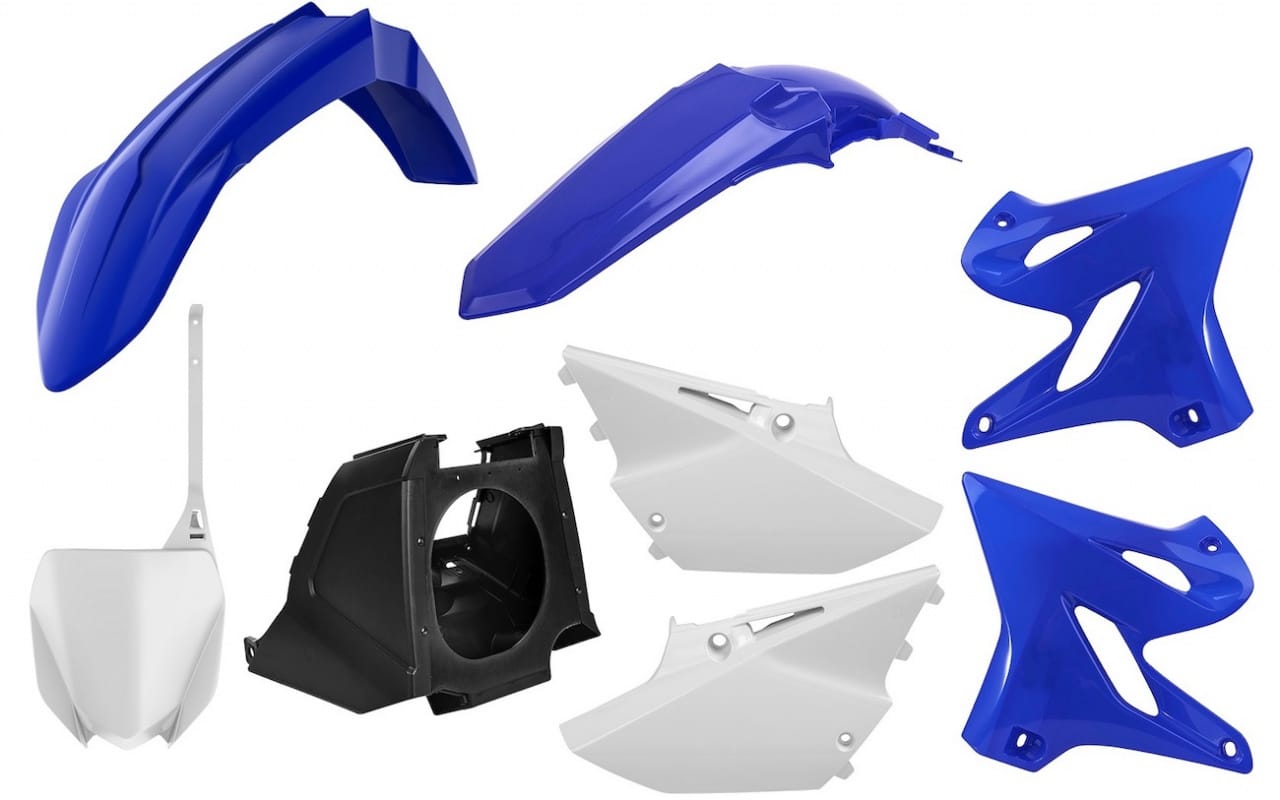 Although the latest kit is just includes the front fender, front number plate and airbox, Polisport has all the other parts necessary to make your Yamaha two-stroke look like a 2020 Yamaha four-stroke.
Polisport has released a new restyling kit for the YZ125/YZ250 two-strokes that includes the YZ250/450F front number plate and front fender. Now you can give your YZ two-stroke a newer and different look by adding the latest front end plastic from the current Yamaha four-strokes bikes.
The new front fender has been molded so that holes line up to allow it to fit on two-stroke triple clamps.
The updated front number plate is require to sync with the new front fender.
To mount the latest plastic, Polisport has a new airbox with the mounting holes in the correct place.
This kit will be available in OEM blue, white and black and will include the airbox. You'll be able to restyle the older YZ's from 2002-2014 and from 2014 onward. For more info go to www.polisport.com or your local dealer.