MXA PRODUCT SPOTLIGHT: WORKS CONNECTION ELITE KTM/HUSQVARNA ELITE AXLE BLOCK KIT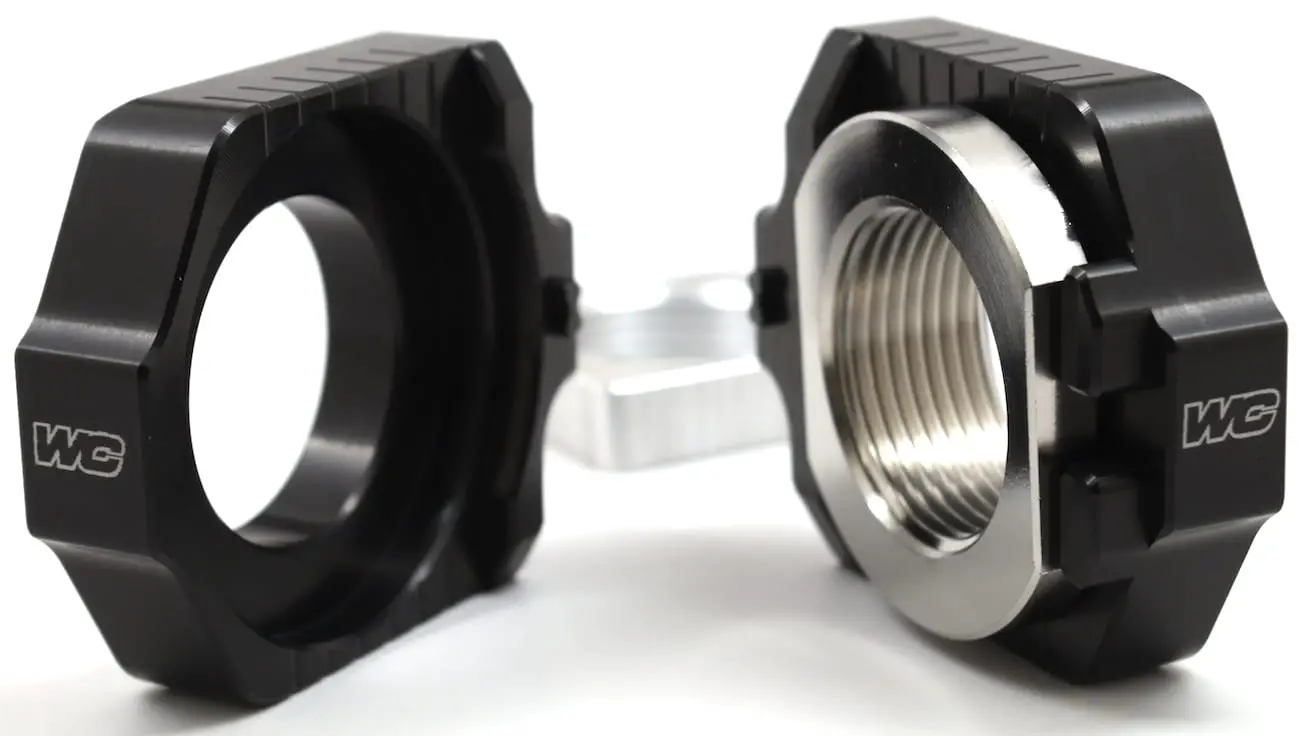 Works Connection's Elite Axle Block Kit converts your stock KTM / Husqvarna rear axle from a fixed design into a floating type. Our kit retains your stock axle and aluminum axle nut so your 'leaner' triangle can still be used. KTM and Husqvarna down sized their rear axles from 25mm to 22mm for the 2023 models, so Works Connection went back to the drawing board and designed an all-new kit. KTM's and Husqvarna's Factory race teams use this same floating type design on their race team bikes to improve traction as well as straight line stability and now those same benefits are available from this kit.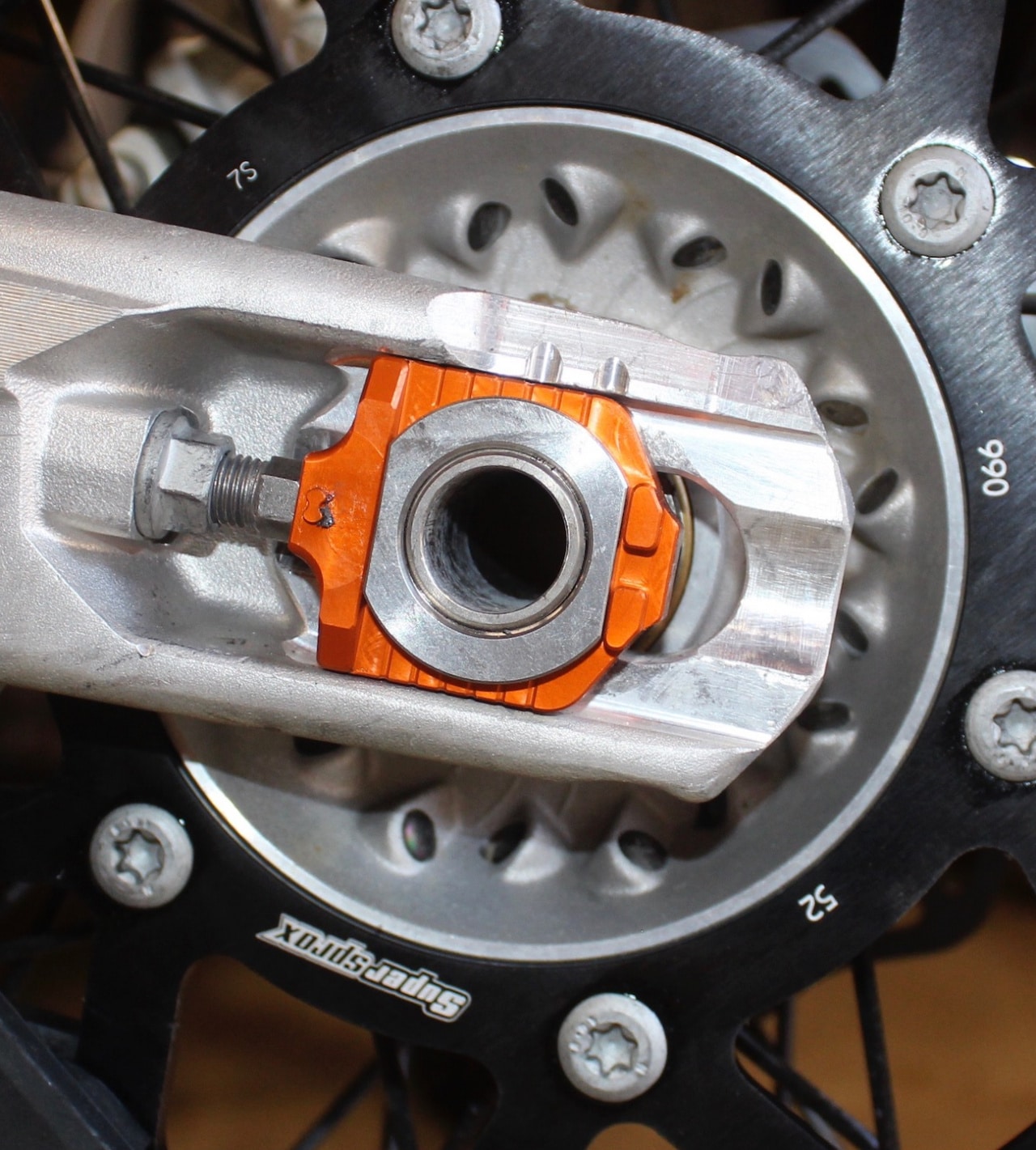 Works Connection's 'kit' consists of a pair of CNC-macgined Elite Axle Blocks, a machined Titanium drive-side receiver and a square removal tool nut. The key component is the integrated receiver post on each axle block that allows the use of calipers to precisely measure and match the left and right axle block's position. This ensures exact alignment of the chain and sprocket so critical to prolonging chain and sprocket life. The retail price of the Elite Axle Block Kit in $99.95 in blue, red, black, orange and silver. It is designed and manufactured in the USA.
SEE WORKS CONNECTION'S ELITE AXLE BLOCK KIT UP CLOSE WITH JAY CLARK