MXA TEAM TESTED: 2018 FLY RACING LITE HYDROGEN RACEWEAR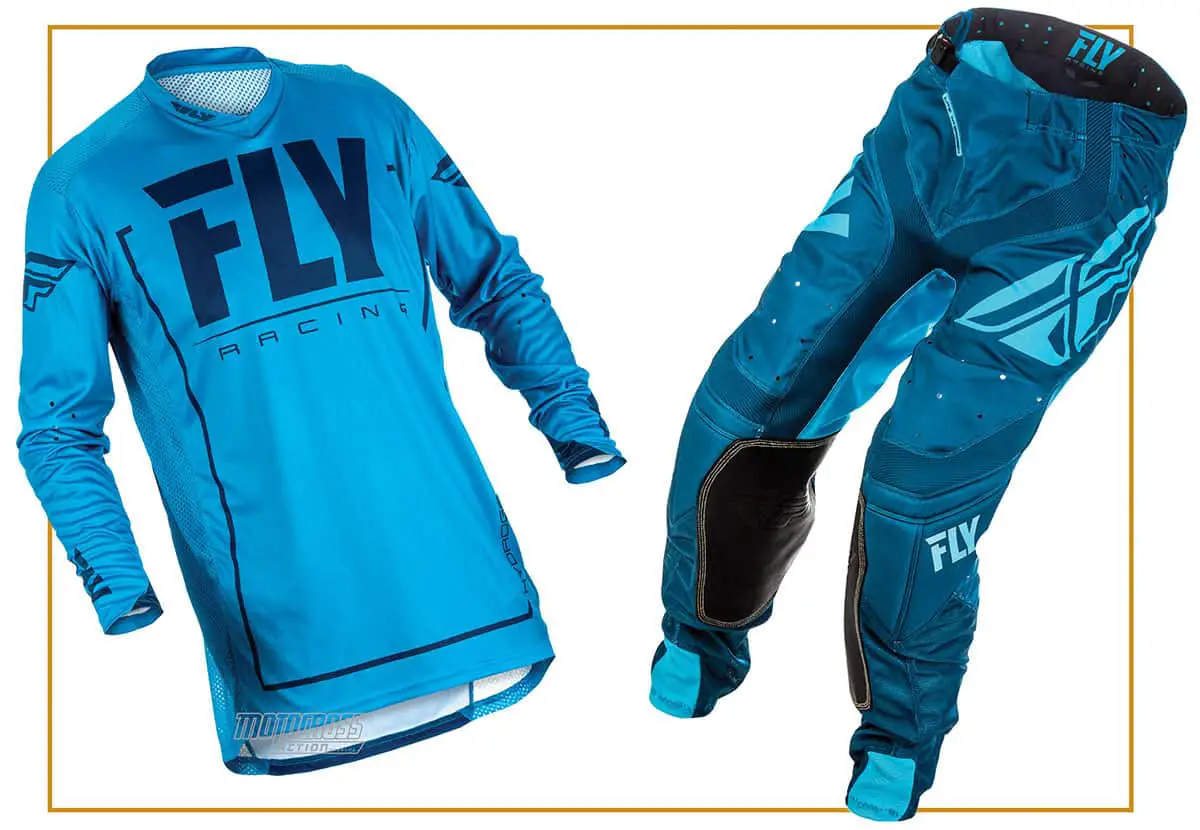 WHAT IS IT? Fly Racing Lite Hydrogen Racewear was the first truly lightweight gear when it came on the market five years ago. The Lite gear has since undergone constant changes, and the 2018 version is the most advanced ever.
WHAT'S IT COST? $49.95 (jersey), $169.95 (pants), $21.95 (gloves).
CONTACT? www.flyracing.com or (208) 319-3079.
WHAT STANDS OUT? Here's a list of things that stand out with the 2018 Fly Racing Lite Hydrogen Racewear.
(1) Jersey. The jersey is made from a breathable material with vent holes on the back of the shoulders and in the bends of the rider's arms to keep the rider cool. This lightweight jersey has an extended tail with silicone dots to keep it tucked in. There is a V-neck collar with a tag-less info panel. The arms have open cuffs combined with snug (but not too tight) sleeves.
(2) Pant. Fly incorporates the Boa System in the 2018 Lite Hydrogen Racewear pants (although they aren't the first Fly pants to get the Boa feature). But, just as on Fly's Boa System-equipped Evolution pant, you can cinch the pants tighter with the turn of a dial. Sizing is accurate, even without the Boa dial. The Lite Hydrogen pant includes a Velcro and zipper lock to keep the zipper in place and a ratcheting waist closure for additional adjustment to fine-tune the fit. The knee area is generous enough in size for knee cups or knee braces. Plus, there is added padding in the knees, as well as leather patches for heat protection. There are nine vent holes on each thigh and a mesh inner liner to prevent chafing. Also, if you fold the pant leg inside out, you can cut the elastic band at the cuff for added personalized comfort.
(3) Comfort. The material used for the 2018 Fly Racing Lite Hydrogen Racewear molds to your body. The seams are located in the right places for maximum comfort. The pant has stretch material to make walking easier. We liked the Boa System on the Lite Hydrogen pant better than on last year's Fly Evolution pant because it didn't feel as rigid.
(4) Durability. Thanks to sublimated graphics, impressive stitching and leather knee patches large enough to shield against any size exhaust pipe, these pants held up to the most rigorous riding.
WHAT'S THE SQUAWK? The only squawk we had was with Fly's slip-on gloves. The 2018 Fly Lite Hydrogen gloves felt a little stiff and left a trail of fuzzy material on the grips for a ride or two. After the first washing, the stiffness and the fuzz disappeared.
MXA RATING: In a world as varied as motorcycle riding, there is always a demand for rugged pants, even though that often means heavy pants. The Fly Racing Lite Hydrogen Racewear gear is rugged without the weight.
Click on image to enlarge