MXA TEAM TESTED: ALPINESTARS BIONIC ACTION CHEST PROTECTOR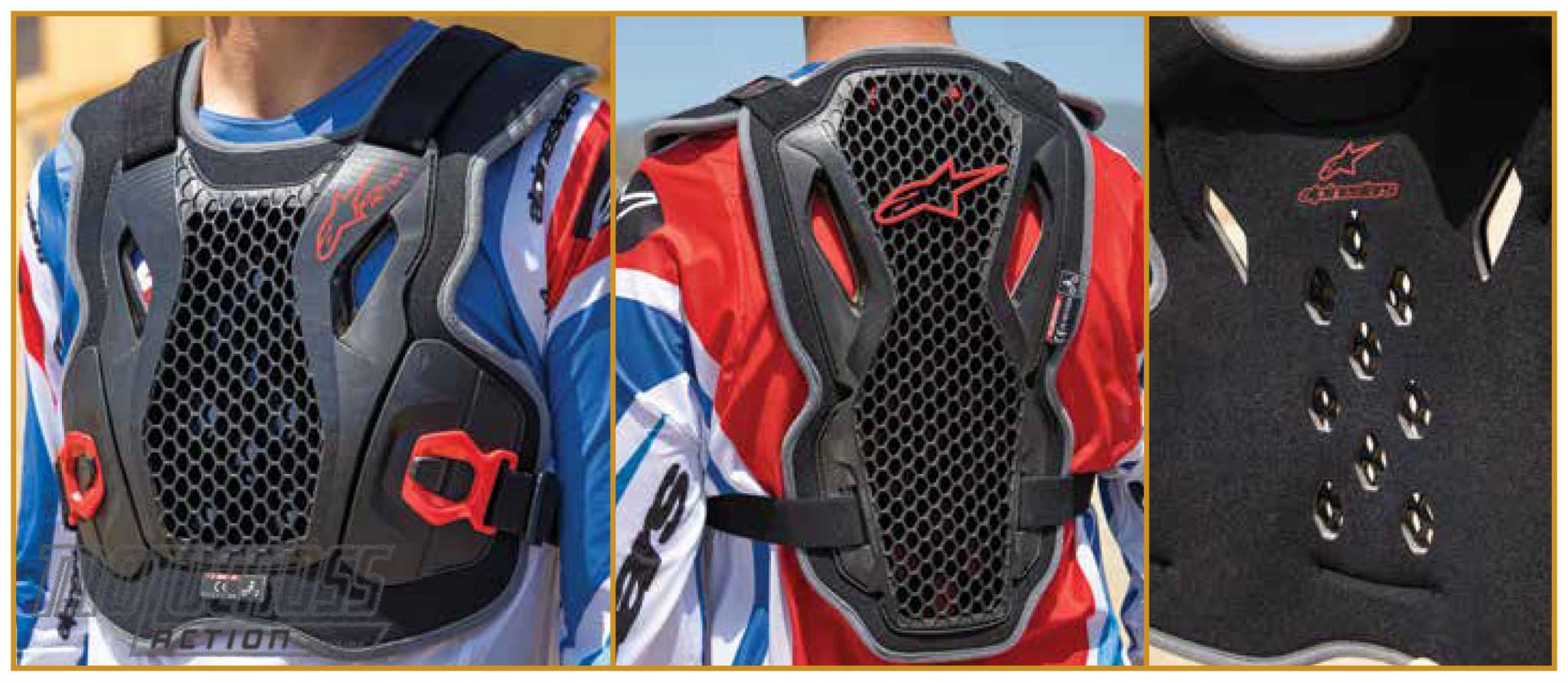 WHAT IS IT? Originally focused solely on the boot market, Alpinestars is now a full-fledged gear company that sells everything except goggles. Alpinestars also sponsors a majority of the top-tier riders in our sport, including Eli Tomac, Chase Sexton, Jason Anderson, Jeffrey Herlings and the Lawrence brothers. Even riders who wear competing gear brands will use an Alpinestars chest protector under their jersey. Recently, Alpinestars added the Bionic Action chest protector to its lineup. It's made to fit under your jersey and protect you against crashes and roost. 
WHAT'S IT COST? $99.95.
CONTACT? www.alpinestars.com or (800) 409-0903.
WHAT STANDS OUT? Here's a list of things that stand out with the Alpinestars Bionic Action chest protector.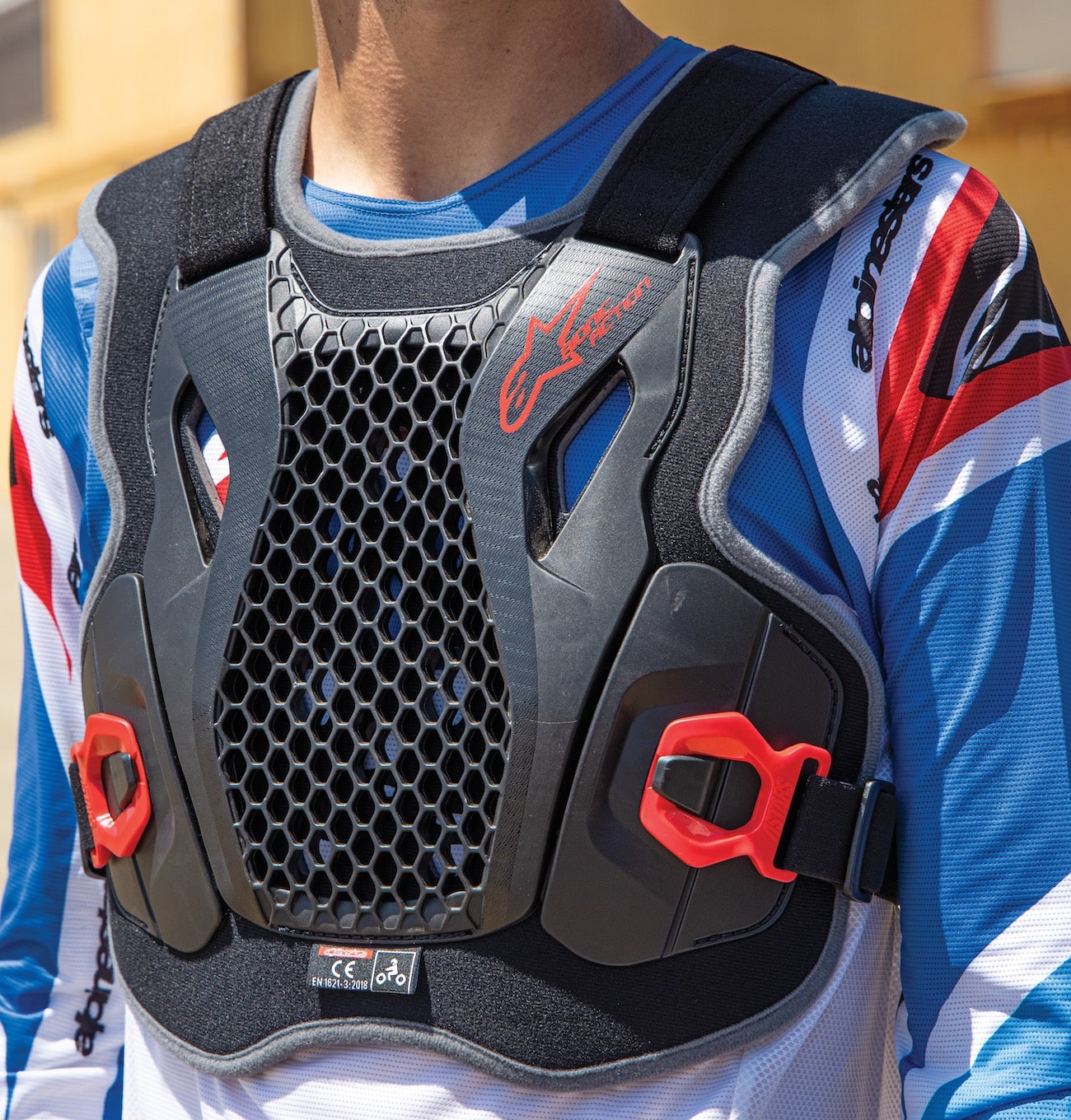 (1) Concept. The Alpinestars Bionic Action chest protector is ultra-lightweight and offers excellent upper body protection against impacts. The all-new chest protector comes with Cell Technology for optimum ventilation. The back protector is also new and boasts a softer formulation for an enhanced adaptive fit. Extremely easy to put on, the Bionic Action provides extended foam padding to protect against roost without obstructing arm movement and mobility on the bike.
(2) Comparison. We already love the Alpinestars A1, A-1 Plus, A4 and A10 chest protectors, so when we saw the new, exotic-looking Bionic Action chest protector, we had to test it out. Comparing the Bionic Action chest protector ($99.95) with the popular A-1 Plus ($149.95), the Bionic Action has thicker foam padding and thicker hard-shell plastic plates. This results in a chest protector that holds up better against impacts, but it also makes for less ventilation. Although the hard shell is perforated with a honeycomb-like design, the foam behind the plastic is a different material from the A-1 Plus. It's thicker, which limits airflow, and it heats up quickly if you're on the starting line, in the pits or riding at slower speeds.
Test riders who worry about crashing chose the Bionic Action protector because they felt safer with the increased padding; however, most of our test riders preferred the A-1 Plus chest protector because it breathes better and fits closer to the skin. You can barely tell that you're wearing anything with the A-1 Plus. The Bionic Action is more noticeable.
(3) Fit. We were surprised that Alpinestars doesn't offer an adult small version. The Alpinestars Bionic Action chest protector is available in two sizes: medium/large and extra large/double extra large. The medium/large fit most of our test riders, but it was on the big side for riders under 5-foot-9. Plus, the straps are on the tighter side. We loosened them all the way to get some more movement and ventilation out of the protector. Also, it comes with adjustable shoulder straps for an optimal fit, and it's able to be used with neck braces as well.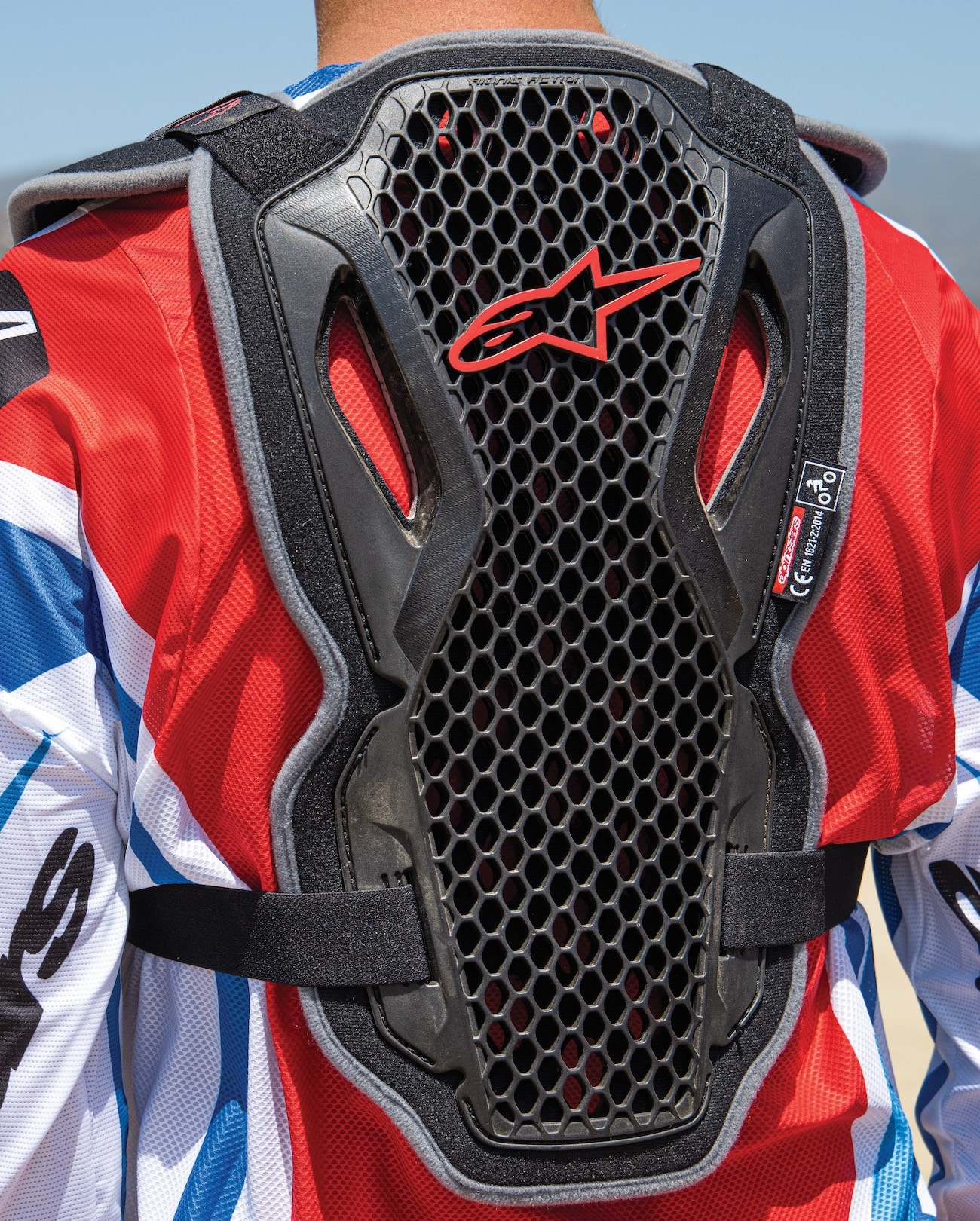 (4) Options. Alpinestars' A-series of protectors come with multiple tiers of protection (A1, A-1 Plus, A4, A10), so it is fitting that the Bionic Action protector also has a bigger brother, the Bionic Action Plus. At $169.95, the heavy-duty Plus version costs $70 more. For that money, it offers increased rib protection on the sides, and it comes with removable shoulder pads. 
WHAT'S THE SQUAWK? Two squawks. First, the straps are too tight. Second, the top of the back plate sticks out slightly, giving the impression that you have really strong shoulders or that you're riding with a slight hunch. 
MXA RATING: Alpinestars has options for everyone. They have big, over-the-jersey chest protectors with full-body coverage, and they have minimalistic-style, under-the-jersey protectors, too. The Bionic Action chest protector ranks second place to the A-1 Plus in our book.