MXA TEAM TESTED: FLY RACING ROLLER GRANDE GEAR BAG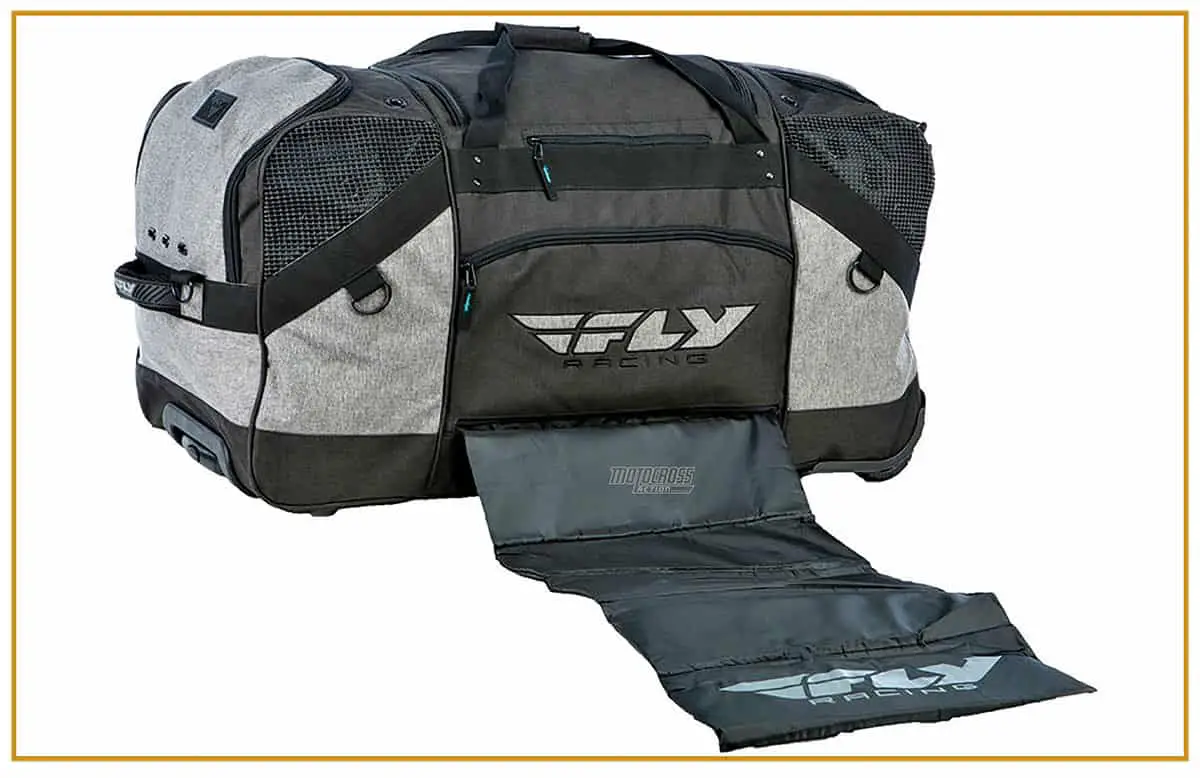 WHAT IS IT? Fly Racing's Roller Grande gear bag has moto written all over it. Not literally, of course, but it sure makes it easy to store all your gear in one place. The Roller Grande bag is constructed from a durable, PVC-backed nylon with large mesh panels and grommets on the side for airflow. There are several big pockets, along with varying sizes of smaller zippered pockets both inside and out. The adjustable shoulder strap and telescoping handle combined with the roller wheels make it easy to move around. There is even a clear exterior business-card sleeve for baggage claim.
WHAT'S IT COST? $99.95.
CONTACT? www.flyracing.com or (208) 319-3079.
WHAT STANDS OUT? Here's a list of things that stand out with the Fly Racing Roller Grande gear bag.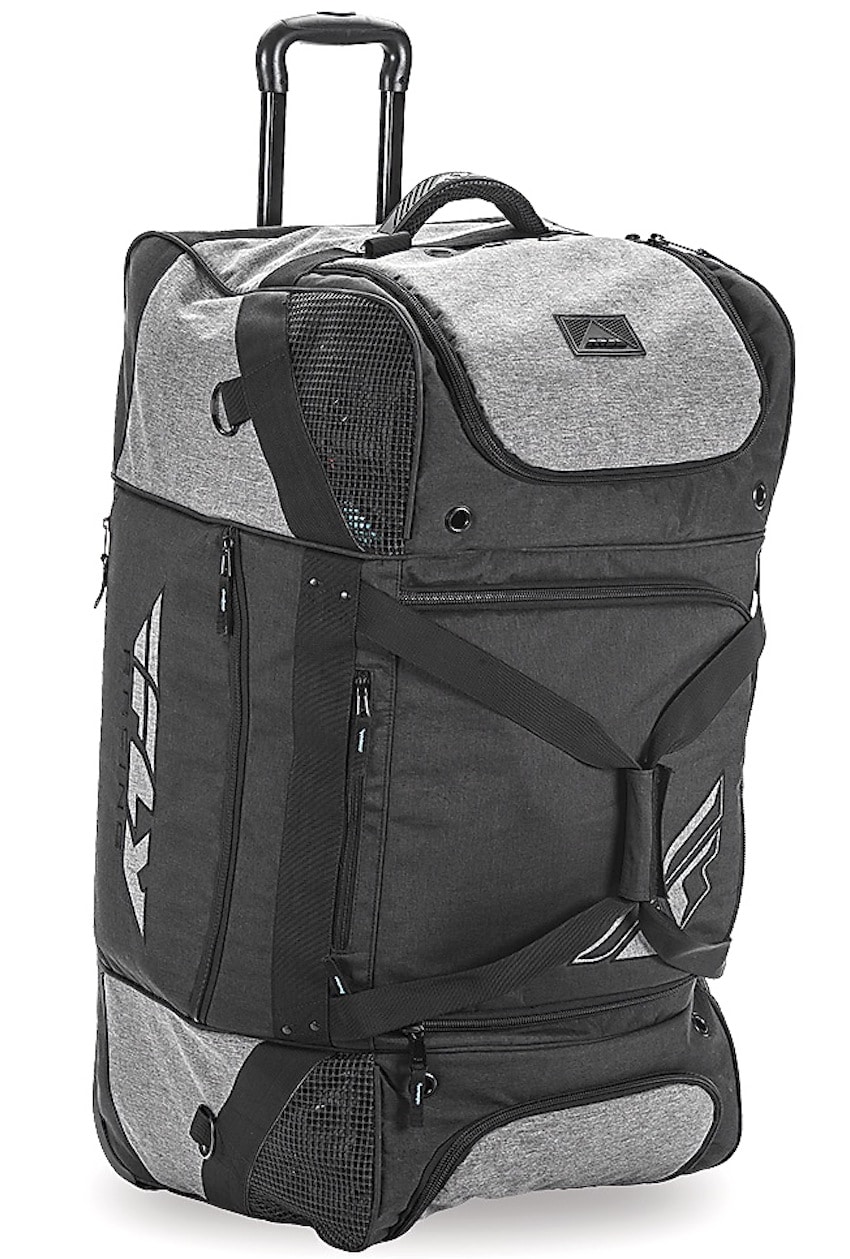 (1) Basics. The Roller Grande gear bag has a large main center compartment to store your bigger items, such as neck braces, knee braces, helmets and chest protectors. There are smaller pockets on the protected inside for sunglasses, keys, phones and such. The two large outside pockets on the ends are wide and deep enough for easy storage of boots, helmets or riding gear. Running along the outside middle of the bag are several zippered storage pouches. Something we found intriguing about this model in particular is the mud mat. This 15-inch-wide by 29-inch-long mat pulls out from its zippered pocket along the bottom of the bag. It's great to have something comfortable to stand on while you're in your socks. Also, the fleece-lined goggle pocket is nice. When the bag is not in use, it's easy to fold up and store in tight spaces.
(2) Space. Right off the bat, we noticed that this gear bag offers an amazing amount of space as opposed to some of Fly Racing's earlier models. As mentioned above, there's ample room for all of your motocross gear. We particularly like the extra zippered pockets along the outside of the bag, because MXA test riders often need to carry extra equipment, like cameras, tools and spare clothes. It's nice to have spare room. Another feature that stood out was the two giant outside pouches on either end of the bag. You can easily store boots in one and a helmet in the other and not compromise the interior compartment of the bag.
(3) Weight. Even when the Roller Grande is packed tight and full of our daily track visit needs, it still maintains a very lightweight feel and is easy to carry or roll around. With its adjustable shoulder strap and telescoping handle, anyone can feel comfortable moving it around. Whether you're trudging through the airport or just need to load up your truck on race day, this bag fits the bill.
WHAT'S THE SQUAWK? A few quibbles. (1) We love the mud-mat idea, but we wish it was detachable in order to clean it or move it around. (2) Our fashion sense wants it to be available in more colors.
MXA RATING: This bag is amazing—tons of storage, lots of extras, lightweight and easy to use. This one-of-a-kind Fly Racing Roller Grande gear bag is a definite must. We heartily recommend this product for the weekly rider or weekend warrior.